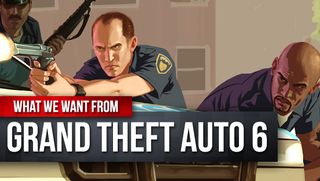 Looking to the future
So, after years of waiting, GTA 5 is finally upon us. And, while most rational people have scarcely had time to finish its 30-hour narrative--let alone see the myriad of side content and easter eggs available in its absolutely massive world since its release--weve already begun dreaming of the features that were dying to see included in the next franchise entry.
Thats right, were looking to the future--to the next GTA. Read on to see our thoughts on what needs to stay, what needs to go, and what needs to be improved to get us eagerly awaiting the next installment in the seminal franchise.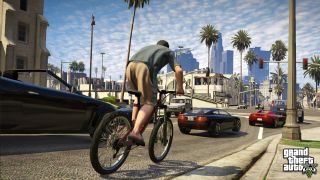 Rockstar is already thinking about GTA 6
First, we want to start out with this little tidbit of information: It seems that Rockstar hasn't stopped thinking about the future of the GTA series. Rockstar North President Leslie Benzies told Gamespot the developers have thought of where to take the series next, and that they have "45 years worth of ideas" that could be done. So, it looks like GTA 5 is nowhere near the end of the series.
Benzies went on to say that the developer doesn't know what GTA 6 is going to be and the company's focus is on GTA Online at the moment. But here at GamesRadar, we like to look forward to the possibilities of the future. That's why we've put together our thoughts on where we think Rockstar should take the series. Check them out on the following slides.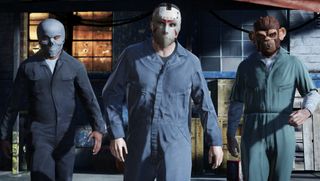 Keep the multiple-protagonist structure...
No one ever expects the next GTA to do anything we havent seen before. Before it comes out, every entry in the franchise always seems like a better-looking version of the previous game, complete with a larger world. And with GTA 5 coming out right at the end of the console generation, when it feels like weve seen everything the current hardware can do, it really seemed like Rockstar wasnt going to deliver the special something that would make the next GTA set the world on fire once again.
But having three protagonists that you could switch between at any time wound up solving so many problems that the franchise has had, while also moving the narratives forward in an unexpected way. We would be heartbroken to see this feature removed from the next iteration. Three protagonists worked out extremely well this time, but perhaps Rockstar could make an argument for having more for the next iteration. But the narrative benefits of having multiple personalities through which to view the world and all of its insane happenings cant be denied.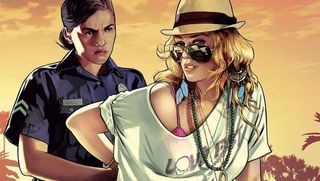 ...And make one of them a woman:
For all its accolades, much discussion has also been made about GTA 5s treatment of women. And a lot of the criticisms ring true--almost no female characters of substance exist in the world of GTA 5. This has been a long-standing problem for the series, and what better way for Rockstar to face it head-on than to build a game around a leading lady. This wouldnt have fit in GTA 5--with its machismo storyline built around male power fantasies--but next time around wed like to see Rockstar step out of its comfort zone.
Centering the next storyline around a female protagonist for GTA 6 could be the next big step forward in terms of Rockstar's narrative innovation. It's commonly stated among the development community that games with female leads will not sell as well as those with male leads. But GTA is one of the few franchises with the pedigree and guaranteed sales numbers to be able to disrupt this trend. And with Rockstars writing talent and ability to craft deep, believable characters, it could be another way to ensure GTA 6 is an unparallelled experience.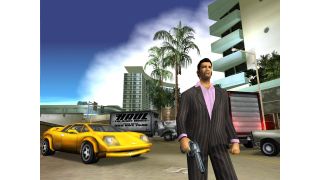 New time period:
Between LA Noire, Red Dead Redemption, and the GTA catalogue, Rockstar has given us a variety of lovingly rendered, period-specific settings to commit all manner of degenerate behavior, and those forays into non-modern-day settings are arguably their best efforts. It seems obvious, but a time period Rockstar has yet to experiment with might be the one thing they need to again liven up the franchise and attract those lapsed fans who have lost interest in the modern-day crime-film motif.
A futuristic sci-fi setting might excite some--sci-fi has, after all, traditionally been the home for the kinds of cutting-yet-abstract social commentary that Rockstar has made its specialty. But our vote is for a time period thats more underrepresented in video games. Perhaps a '70s-era Black Dynamite-inspired setting could do the trick.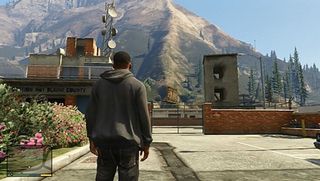 New setting/city:
Theyve grown and changed quite a bit over the years, but every city that weve seen in GTA has now been the setting for multiple games. Rockstar has done amazing things with those locations since then GTA 3, and GTA 5 in particular features an absolutely immense and well-realized version of San Andreas. But the fact remains that all of the cities have now been host to multiple franchise entries--and the next-generation consoles would provide a great opportunity to break away from the cities theyve already explored.
Boston, Washington D.C., Chicago--there are plenty of American cities that would be great inspirations on which Rockstar could pin their American cultural satire. But, while were hoping for them to branch out, it might be even more exciting for them to step outside of the US entirely. A UK-inspired city or other European locale could be an unexpected shot in the arm for the franchise, and it might afford Rockstar the opportunity to tell an altogether unique story from a different cultural perspective than ever before.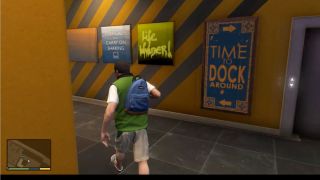 Fresher humor:
GTAs brand of smug satire is a staple for the series, but its knowing jabs at Americas oft-stereotyped wastefulness and overindulgence feel stale and overdone in 2013. The humor in these games is always at its best when its derived from subtle, understated character moments--and the dialogue has always been sharply written. But the over-the-top political and social commentary feels more tone-deaf and obvious than ever, and at its worst comes off as a bit offensive--not the actual content, mind you, but the arrogant and in-your-face attitude with which its delivered.
Weve heard these jokes before, and seeing the success Volition has had with the last couple of hilarious Saints Row entries just serves to highlight how old GTA's schtick feels. Rockstar ends up undermining their emotionally grounded and poignant storytelling with bouts of poorly handled sophomoric humor, and that's a damn shame.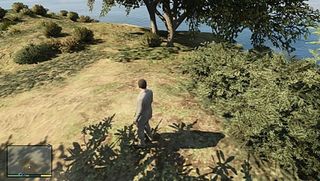 Reinvent the open-world structure:
When GTA 3 came out, there was no need for an explanation of the open-world format--the idea was fresh, new, and exciting in and of itself. Now, open-world games have been done to death. Rockstar should change the game in a way that brings significance back to the concept. For as beautiful as GTA 5s San Andreas is, a lot of the trappings that come with an open-world design are no longer necessary to achieve what Rockstar is going for, in terms of gameplay or storytelling.
Take, for example, the mission design: GTA 5s heists go a long way in finally providing a great use of the open world in gameplay terms, but there are still plenty of missions that involve, say, shoot-outs in uninspired locations or prolonged driving trips across the city. They feel unnecessary and old, and in a game like this, it seems odd that Rockstar would still resort to padding out game time with uninteresting gameplay just to give you something to do.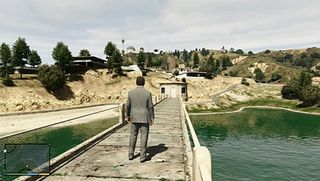 More grounded and believable:
GTA: San Andreas shows how effective Rockstar can be when letting loose and being as bombastic as possible, but the more restrained and grounded nature of GTA 4 was what made that game so special. Couple that with the fact that Volition has now cornered the market on over-the-top insanity with the Saints Row franchise, and youve got a great argument for why Rockstar should leverage their ability to make detailed, realistic worlds and pair them with the most relatable, believable characters in video games to make GTA 6 really stand out among other open-world crime games.
Plenty of other games let us jump into helicopters and rain down missiles on unsuspecting pedestrians, but as weve seen with GTA 4 and 5, Rockstar has an incredible talent for making incredibly believable, immersive environments that no other developer has. GTA 5 seems to have moved away from the realism of 4 and more towards the ridiculousness of the franchises roots, and to mixed results. For 6, we would prefer to see them bring back and enhance some of those concepts that were so strong in 4.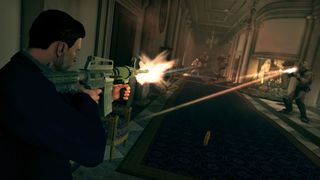 Open up character professions
GTA has always been progressive in terms of the types of characters it lets you play as. In GTA 6, we'd like to see them take this one step further, introducing meaningful professions. Specifically, we'd like to see Rockstar allow players to take on the role of the President of the United States. But it wouldn't just be tackling the travails of running the country or controlling congress--no, we'd like to, as POTUS in chief, battle aliens. Like, real-life aliens.
Oh wait...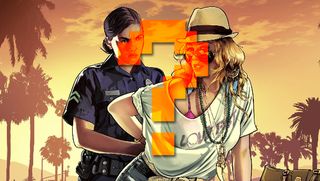 Time to steal
OK, OK we know...at the rate Rockstar releases new Grand Theft Autos, GamesRadar might not even be around when the sixth installment comes out. But, we might be! And they might even be listening to what we think! And if you comment below, they might also be listening to what you think! So comment!
And if you're looking for more on Rockstar's epic open-world gangster drama, check out GamesRadar's GTA 5 review and GTA 5 cheats page.