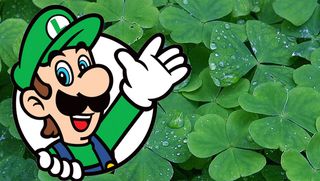 Greener pastures
Its St. Patricks Day, a time when we celebrate the Irish, drinking, and the color green (not always in that order). After giving the Irish and drinking at least one tribute feature, its time for us to focus on the favorite shade of the Emerald Isle and the characters that wear it.
Weve rounded up the 25 most green stars of gaming for this special day, and are ready to share them with you now. Whether youre eating haggis or nursing a hangover, we hope this list of appropriately dressed characters will put you in a festive mood.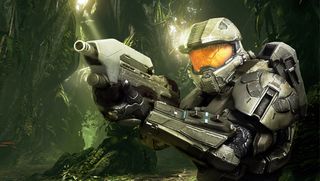 Master Chief
Character designs post-2000 are in danger of getting too generic, though not in the Halo franchise. Master Chiefs army green outerwear separates from the pack of bland space marines. We hope that when Halo 5 rolls around, Chief continues to sport the Mjolnir Armor in all its emerald glory.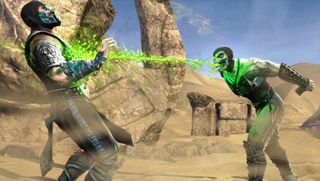 Reptile
Mortal Kombat features a rainbow coalition of ninjas, and after Scorpion and Sub-Zero, Reptile must be the most popular masked man in the series, and is definitely the greenest. In more recent games, Reptiles humanoid skintone was replaced with a scaly green, which only cements his legacy on lists like these.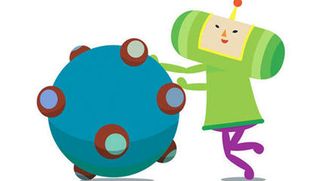 The Prince
This feature is about celebrating wearers of green no matter how miniscule they might be, and that includes the microscopic Prince from Katamari Damacy. The Prince is often tasked with cleaning up his fathers messes, which he does in style wearing a billowy lime shirt that, once combined with purple pants, looks strangely similar to the Incredible Hulk.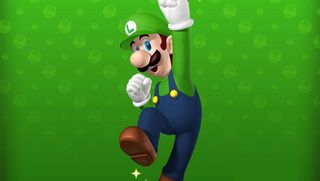 Luigi
Perhaps the most famous green man in gaming, Luigis commitment to the color makes him stand out from his brother. Ironically, hes likely only green because its the contrasting color to red, meaning it looks best next to his superstar brother. Still, whether or not he wears it because of his brother, at least he wears it well.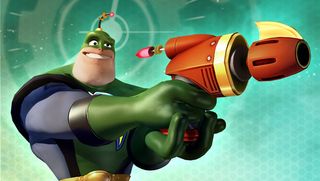 Captain Qwark
Ratchet and Clank headline their own series, but if you asked Captain Qwark, the boisterous man in avocado would inform you that hes the real star. Sometimes cast as a villain, but more often as a lumbering buffoon, Qwark isnt the bravest hero in the stars, but we came to love him all the same.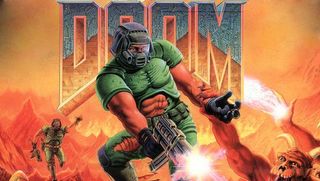 Marine
Way before Master Chief was wearing green armor while killing space monsters, the iconic Doom Marine donned a similar ensemble. We have to think that the developers chose that look to differentiate the character from the oppressive red of Mars, but it looks great even on Earth or when being worn by your Xbox Live Avatar.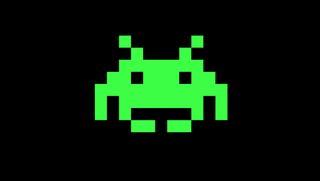 Space Invaders
Admittedly these guys were all white the first time we saw them, and they shift between colors in recent games like Space Invaders Extreme. Still, old school fans like us prefer to see these outer space intruders as the little, green men of our youths.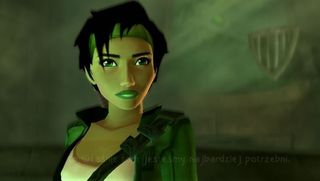 Jade
Jade was the stoic star of Beyond Good & Evil, and this truthseeker took her namesake seriously. But unlike most of the characters on this list, Jade didnt limit herself to one shade of green. She mixed together multiple hues from her headband on down to her shoes.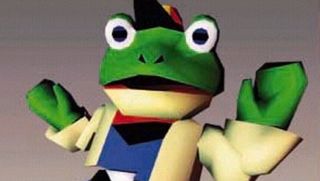 Slippy
Many on this list had to dress a certain way to make the cut, but this amphibian got here naturally. Some might hate Slippy for being the goofiest member of the Star Fox team, but the toads tech skills mean he isnt completely useless.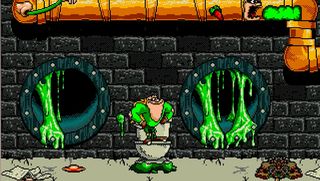 Boogerman
Back in the era of Ren & Stimpy, disgusting humor was at the forefront in games like Boogerman. The prurient sidescrollers adoration of farts and boogers might not be all that interesting to gamers over 10, but you have to admit the hero was fittingly green.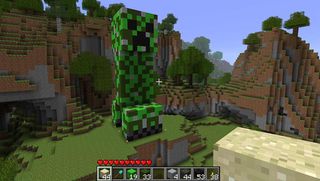 Creeper
You can keep your vampires and your zombies, because Minecrafts Creepers are enough nightmare fuel for us. These green beasts are silently stalking the world of Minecraft day and night. They wont stop fighting until you or it is dead--or perhaps both of you should the Creeper chooses to self-destruct.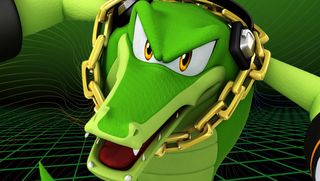 Vector the Crocodile
One of Sonics many animal friends, Vector is on the less annoying end of the spectrum. Introduced in the forgotten 32X title Knuckles Chaotix, Vectors green scales made a comeback in the post-Dreamcast Sonic era. And for as dated as they might be, we like his old school hip hop combo of earphones and gold chains.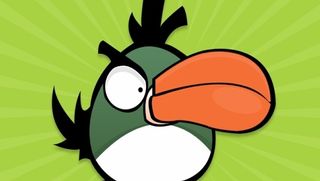 Boomerang Bird
Its easy to grouse when you see references to the omnipresent Angry Birds, but this feathered projectile is arguably the most popular green character of the moment. People across the world are buying merch featuring this emerald plumage, while tens of millions are watching him fly across their iPhones at this very moment. As much as we love characters like Reptile, we cant say the same for them.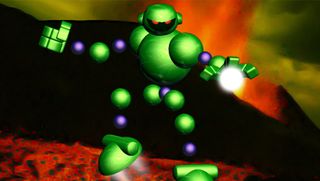 Vectorman
When Nintendo pushed the envelope of SNES graphics in Donkey Kong Country, Segas answer was polygonal hero Vectorman. Both series look pretty dated by todays standards, but Donkey Kong remains popular while Vectorman is a footnote in Sega history. However, Vector can take a little pride at beating DK onto a list like this.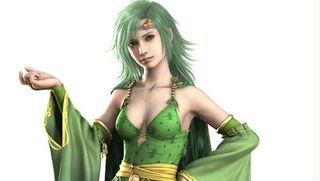 Rydia
Rydias life doesnt have the happiest start, what with her family of Summoners getting burned alive before her eyes, but shes too resilient to let that define her. She not only learns to forgive the man that unknowingly destroyed her family, she also grew to be a powerful mage thats still adored by Final Fantasy fans to this day.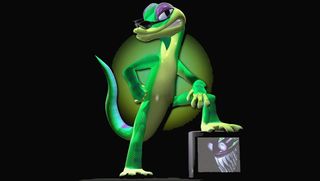 Gex
Back in the 1990s, Gex had an edge on his snarky animal contemporaries. The verbose, verde lizard spouted off a constant stream of jokes and references thanks to relatively new CD-ROM technology. Too bad the gameplay of his titles was sadly not as sharp as his wit.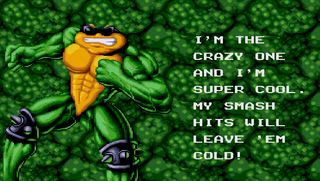 Battletoads
The Teenage Mutant Ninja Turtles ruled toy stores for so long that many jumped on the violent, green animal bandwagon, including developer Rare with the Battletoads. The trio of tough amphibians starred in a number of fun--if challenging--games, but once Turtle-mania was over, the toads faded into the background of pop culture.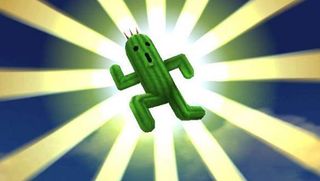 Cactuar
Final Fantasy has one of the strongest bestiaries in RPG history, but despite the impressive number of scary monsters, weve always had a soft spot for the mild-mannered Cactuar. Theyre known for being evasive as they charge up a devastating 10,000 Needles attack, though if you manage to kill the weirdly-posed beast, youll be awarded more money than from any other common enemy in the game.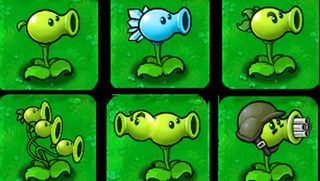 Peashooter
Peashooters are your first line of defense against oncoming zombies in the hit Plants vs. Zombies games. The leafy vegetation come in many violent varieties, but they always maintain the same bright green exterior.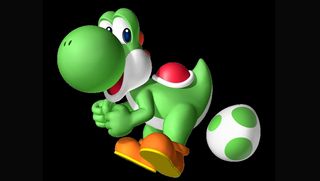 Yoshi
Yoshi has been one of Marios closest allies since the dinosaur was introduced in Super Mario World, though hes been known to compete against Mario in any number of sporting events. And while the species may come in a kaleidoscope of colors, the most common (and most loved) Yoshi is renowned for his green hide.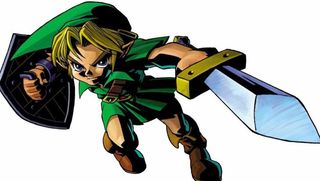 Link
Link just wouldnt be the hero of time if not for his ever-present green tunic and hat. The reasoning for his lime attire changes with each game--sometimes a family heirloom, others the normal dress of the people that adopted him--but no matter the excuse, his epic adventures cant begin until he dons his green garb.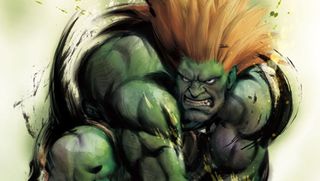 Blanka
Hes the celebrated wild man of the Street Fighter series, but Blankas history is pretty muddled, though there is an explanation for his green skin. The coloring is attributed to the chlorophyll in his plant-heavy diet, which allowed him to blend in in the Brazillian forest he calls home.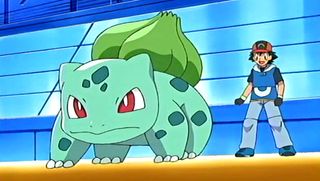 Bulbasaur
Bulbasaur originated the Poke-trend of excessively green starters, which is more than fitting for many players first plant type Pokemon. As his name reflects, hes a mix of plant life and a dinosaur, though the dinosaur part of him becomes less cute as he evolves.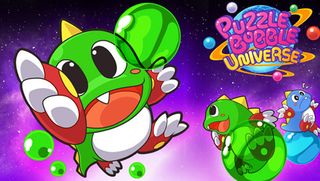 Bub
Yes, this list found room for another green reptile. Bub is one half of the brotherly duo that stars in Bubble Bobble and Bust-a-Move, and hes surprisingly versatile. Not only can he transform into a more powerful dragon form, but hes also been known to shift into Bubby, a human boy that adopts a look suspiciously similar to Luigis green and blue overalls.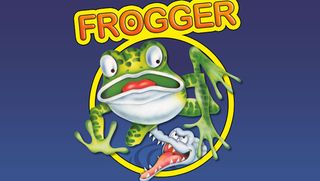 Frogger
Likely the first green hero in video game history, Frogger wasnt out to save the world. He just wanted to cross the street without being crushed to death. Its hard not to want to root for such an underdog, even one so fragile that water can kill him.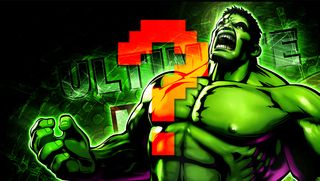 Green with envy