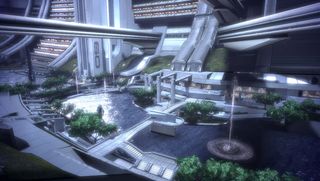 What a wonderful world
Its easy to lose yourself in games today, focusing more on getting through the campaign and not stopping to take in the environments around you. But when you find a spot thats particularly to your liking, theres nothing like it.
Maybe its the background music, activities you can do, or you just like the overall look and feel of the place. Here are some of our favorites...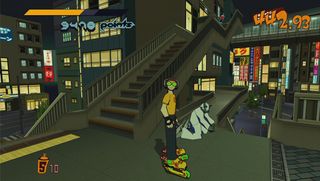 Lucas Sullivan: Benten-Cho (Jet Grind Radio)
I love literally everything about Jet Grind Radio (or Set, whichever you prefer), so choosing just one of its vistas as the most memorable is tough. But the busy night-life district of Benten-Cho stands out for being an exact model of what I pictured Japan being like as a kid. Half-lit skyscrapers, apartment buildings and housing packed in wherever they would fit, and entertainment plazas flooded with neon signs--I probably spent hours skating around with nothing to tag just for the sheer enjoyment of it.
This area also included my favorite of the rival gangs: the Noise Tanks. These robotic weirdos had tank treads in place of skates, and were apparently just tech-savvy geeks underneath all the chrome plating. Yes, vandalizing city billboards with graffiti is technically a crime--but when it looks this incredible, who cares? Cruising through Benten-Cho is the closest you can get to actually starting a rollerblading gang in the heart of Akihabara, and thats something no other game area can offer.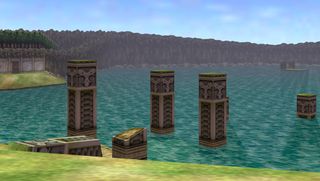 Hollander Cooper: Lake Hylia (The Legend of Zelda: Ocarina of TIme)
Yeah, I know that it's technically the home of Ocarina of Time's weakest point (the dreaded Water Temple)--but that doesn't take away from the majesty of Lake Hylia. The first time I found it, I was floored by its size, and spent hours swimming around, competing in nearby fishing contests, and discovering every secret it held. It's such a calm, serene location, and I still get the chills every time I embark for Lake Hylia in Ocarina of Time.
which makes it all the more devastating when you return, as an adult Link, and discover that it's entire dried up. That was heartbreaking when I was a kid, and I still get unsettled seeing it now.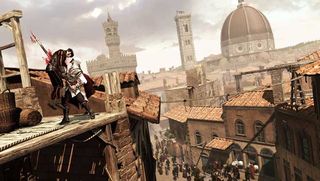 Sterling McGarvey: Renaissance-era Italy (Assassin's Creed II / Brotherhood)
Because I'm a bit of an Italophile, the Renaissance world of both Assassin's Creed II and Assassin's Creed: Brotherhood really appeal to me. Aside from my glee of playing as Ezio and stabbing guards in the face, there's something refreshing about knowing these real-world locales and being able to see them, hundreds of years in the past as a re-rendered playground.
Case in point: I was in Rome for New Years in 2011 and visited the Pantheon. A friend of a friend was explaining the history of the open dome at the top, and I then proceeded to explain that I knew the building after climbing through the top as Ezio, finding my target, and downing him from 100 feet high with a hidden blade. Despite the advancements in gameplay seen in subsequent games, I'm always happy to go back to the Ezio saga.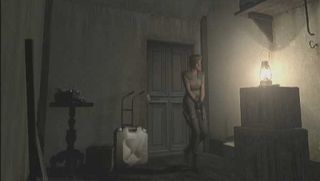 Matt Cundy: Save Room (Resident Evil)
Under normal conditions, these typewriter-equipped spaces would probably be regarded as gloomy, dull, depressing, fairly claustrophobic cells that you really wouldnt want to willingly lock yourself inside. But under the paranormal conditions of being trapped in a mansion with dead-but-not-dead flesh digesters and oversized snakes and bloodthirsty houseplants and other such things of a not-entirely-natural nature, the fact that the save room functions as a handily impenetrable anti-zombie chamber makes it a beautiful sanctuary which facilitates relieved exhalation, offering much needed respite from Resident Evils psychologically exhausting survival horror.
The relaxing power of the room does, of course, emanate from the music, which is a warm, soothing, New Age arrangement of melodious string plucking and tuneful whale calling. It creates a nerve-calming ambience, a spiritually salubrious suspension of the godless madness waiting on the other side of the door.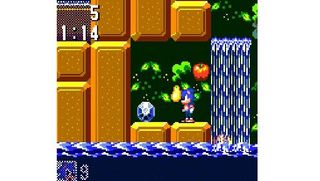 Justin Towell: Jungle Zone ledge (Sonic the Hedgehog)
To be exact, I'm fond of the little ledge in the Game Gear version of Sonic 1, where the third Chaos Emerald is resting. Its in the first act of Jungle Zone, hidden away across an expanse of water (which, mind-blowingly, you have to travel left for some distance to reach). And I think its isolation is why I love it so much. The chaos emerald is silently sitting on a sun-warmed ledge, while the crystalline water laps away peacefully alongside it. Theres no rush to continue, no real peril to urge you to leave.
The inexorable flow of the waterfall is mesmerizing, and everythings OK because Yuzo Koshiros fantastic background score is in full swing. Its a moment of utter tranquility made sweeter by the unbridled joy of discovery. As a 9-year-old, I often thought how Id love to sit there for real. And I still would, eating the apple you can see growing behind it, splashing my feet in the water and looking into the depths of that rare and magical stone.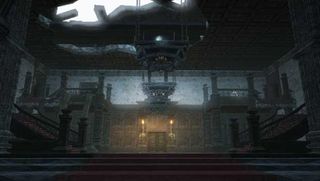 Dave Houghton: Snowpeak Ruins (The Legend of Zelda: Twilight Princess)
This the most atmospheric, completely realized, exciting and downright cozy place in the whole of the Legend of Zelda series. Its evocative of every brilliant childhood winter youve ever enjoyed, every Christmas ghost story youve ever heard, and every time youve come in to the welcoming orange glow of an open fire after a long day out in an icy countryside.
Being the only dungeon in the series thats also a functional place of residence, it has an atmosphere all of its own. The obvious warmth of the relationship between yetis Yeo and Yata is matched by the open flames of the living room and kitchen, and contrasted by the stark, frigid wilderness and shadow in the frozen world outside. Uncharted might have more realistic snow, but no place in any other game does the whole, complete feel of winter as well as Snowpeak Ruins. Its as beautiful and exciting and scary and dark and warm and reassuring as the real thing, and thus its one of the most tangible places in any game from any generation.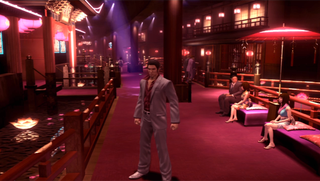 Amber Fariss: Purgatory (Yakuza series)
I loved exploring every nook and cranny of Kamurocho, but the one place I loved going to the most was the underground "pleasure district" Purgatory (aka Purgatory Underground in the earlier games) located in a limbo-type space above the sewers, but still below the streets. Only carefully screened, super rich people could get into this adult playground, which includes a casino, fighting arena, and several window fronts filled with ladies of the night. The overall ambience and look of the place fascinated me, and I would just go there to stand around and pick up details of the scenery.
Even though there isnt too much to do there, using a dirty public bathroom stall in West Park as kind of a secret entrance (depending on which game you're playing, you may or may not have to walk through the sewers shortly after to get there) seemed pretty cool to me at the time. I also liked to imagine a bunch rich people in fancy clothing walking through the sewers to get there like I did.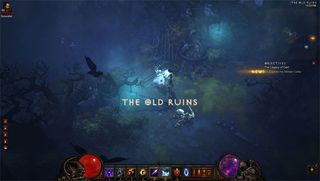 Brian Kim: Tristram (Diablo)
Pssst over here. Much has changed since youve lived here, my friend. Ogden, the Tavern Owner, was right. Tristram, former capital of Khanduras, now lies in ruins from the horrors wrought by the Lord of Terror and his demon hordes. Throughout the series, you witness first-hand how this weathered town falls to the dregs of Hell and eventually become a smoldering ruin. The intro cinematic of the first Diablo paints a pretty grim picture of Tristram, with scenes of bodies hanging from trees and a crow plucking out an eye from a rotting corpse.
Accompanied by a creepy mood-inducing soundtrack, the dark atmosphere of Tristram is what makes it so memorable. Events become even darker in Diablo II, as you find Tristram destroyed with an undead Griswold and what remains of poor Wirt (namely, his leg). As you make your way through Diablo III, more insight into the towns transition can be found through memoirs strewn about what remains of the original village. And atmosphere aside, who can forget those halberd-wielding cows and their lovable king?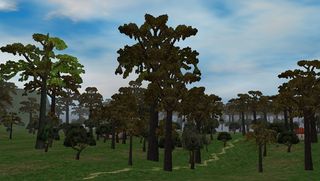 Tom Magrino: East Commonlands (EverQuest)
Objectively speaking, it'd be difficult to design a level that's worse than EverQuest's East Commonlands. It's essentially one long corridor, with sand to the south and a green zone wall to the North. Trees litter the landscape. There are empty huts. And yet, because of EverQuest's uncompromising brutality, gamers had little choice but to join with others. Danger and death existed everywhere, and should you be caught unawares by, say, a roving young kodiak, your only choice would be to suck up the experience loss, and then make a desperate, naked corpse run to recover your gear.
Plus, for those with any serious aims at clearing an orc outpost (or outdamaging a lousy OP wizard ganking all the kills), friends were a must. Later on, the EC tunnel served as one of the first great gaming marketplaces, home to hard bargainers and heartless scammers alike. Anyone who played EverQuest circa 2000 will attest to East Commonlands' greatness. For many, the zone encapsulated the connective power of MMOs, and arguably stands as the reason this genre got off the ground.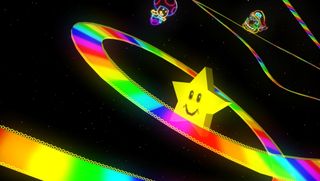 Henry Gilbert: Rainbow Road (Mario Kart series)
This counts for all the Rainbow Roads, from the SNES original to last year's Mario Kart 7. All are, to one degree or another, a gorgeous, relaxing ride that closes out the game's collection of race tracks in style. The starry sky, with its lovely Mario-themed constellations, makes for a great backdrop on the multi-hued roadway.
Though if I have to pick a single track as my favorite, it'd be the Rainbow Road from Mario Kart 64. Each lap lasted about twice as long as a normal race, meaning you had tons of time to let the music and visuals set in.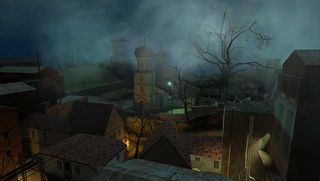 Ryan Taljonick: Ravenholm (Half-Life 2)
"That's the old passage to Ravenholm. We don't go there anymore." From the minute Alyx Vance dropped that line, I wanted--nay, needed--to go to Ravenholm. The despair in her voice told me something horrible had happened there. But I wasn't prepared for what I saw once I climbed that tunnel ladder and stepped foot onto the abandoned streets of what had once been a thriving mining town.
Trees were barren, the only thing hanging from their dead branches were human corpses. A crescendo of screams (maybe survivors?) filled the air while always-burning fires obscured my vision. When the headcrab zombies came at me en masse, I fired round after round until I was starved for ammo. The next thing I know, some crazy priest dude is shouting at me, directing my escape. The events that ensued were some of the most harrowing I've experienced in a game, and each time I revisit Half-Life 2 I always feel a sense of dread once Alyx says her gut-wrenching line. "That's the old passage to Ravenholm. We don't go there anymore."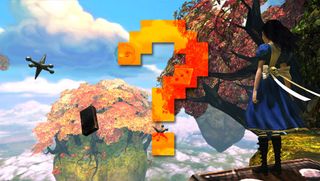 Where do you like to go?