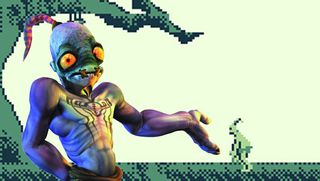 Leave it to the big boys
We live in an age where, if you want to play the original Crash Bandicoot or an exclusive Resident Evil over the course of a road trip, you can. But handheld gaming wasnt always so magnificent. Back in the day, developers had to account for the handheld market, and were forced to port many of their console-based games even if it made no sense. Sometimes, it worked out just fine--games like Bionic Commando and Castlevania easily made the jump. If done right, the handheld versions could be even more fun than their console counterpart (like Mario Golf or Tetris).
Then you have the games that were shoved out the door to make a quick Game Boy buck--and believe us, it shows. The games youre about to see may disturb you, because they take whatever fond memories you have of a classic console game and mutilate them into 8-bit monstrosities. Try not to scream when you see PlayStation and N64-era visuals attempted on the small screen, no matter how hideously ugly they look or feel.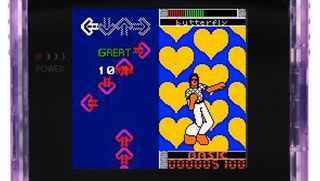 DDR (GBC)
Now, were all for the spread of Bemani products throughout gaming culture. But doesnt this kind ofdefeat the purpose? To better simulate the dancing experience on your handheld, Konami was kind enough to include a dance pad attachment, so your fingers could groove in time to tunes that sound like they were ripped from musical greeting cards. Just dont you dare step on it, or God forbid, do a two-arrow jump onto the tiny plastic d-pad. Those things are worth like 100 bucks nowadays.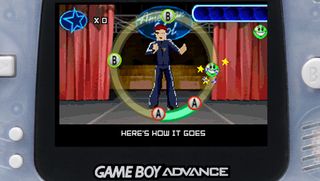 American Idol (GBA)
What do you get when you take an already-crappy console game and unashamedly jam it into a 16-bit handheld? Misery! American Idol is equal parts reviled and revered for the way it encapsulates the catastrophic auditions of tone-deaf contestants on the reality show. Failing to tap the buttons in time to the horribly butchered hit singles produces two things: a discouraging red frowny face, and a warbling voice that sounds less like singing and more like the whimpering of a torture victim.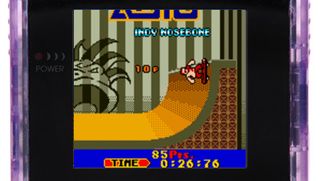 Tony Hawks Pro Skater (GBC)
Against all odds, the Hawkman actually made a decent transition to the Game Boy Advance. But his first Game Boy Color port was the equivalent of landing nuts-first onto a metal railing. Who thought that busting pitiful 180-degree spins on a half-pipe, or lurching over ramps in a top-down race that brings the NES Back to the Future to mind, would simulate the amazing THPS console experience? That said, seeing a pixelated anime-style Bob Burnquist is kind of awesome.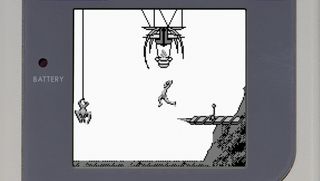 Oddworld Adventures (GB)
Why, why someone thought this was a worthwhile idea, well never know. Abes Odyssey is a beautiful 32-bit console game--one heavily reliant on sublime sound design and (for the time) photorealistic graphics--to deliver puzzle platforming to the discerning gamer. Oddworld Adventures is an 8-bit, monochromatic port that nukes the backdrops entirely, banishing Abe to a nearly-blank void akin to gaming purgatory. Thats like watching Brazil as a tiny black-and-white gif.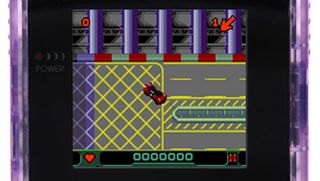 Carmageddon (GBC)
Maybe we shouldnt expect much when a cult-classic racing game that puts more emphasis on pedestrian roadkill than pole position comes to the Game Boy Color. But even by low standards, this game is a travesty. You could still get your jollies running over blood-filled stick figures, but the driving Lets just say its like the horrific driving sequences of Dick Tracy and Who Framed Roger Rabbit on NES had an ugly baby, which they repeatedly dropped on its head.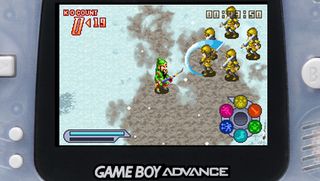 Dynasty Warriors Advance (GBA)
It may shock you, but the Game Boy Advance, despite being a puny 32-bit powerhouse, isnt capable of rendering hundreds of Chinese soldiers being stabbed with a giant spear simultaneously. So what on-the-go Dynasty Warrior fans got instead was a top-down beat-em-up that scarcely emulated its console counterpart. Its not terrible by any means, but it ends up feeling like the majority of the Three Kingdoms warriors got a day off, and all you get to see are the chumps that didnt get the memo.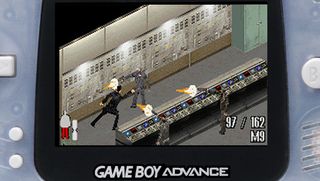 Max Payne (GBA)
Were all for experimentation in gaming, but this one mightve been a bit of a stretch. Hard-boiled, film noir gunkata completely flops when its reduced to ugly polygons firing pistols in isometric shootouts. Also, bullet time goes from cool to comical when its slowing down 16-bit death screams. Perhaps Max Paynes face in the first game was frozen in that peculiar grimace because he prophesied his handheld fate.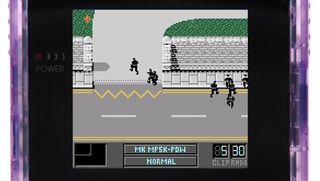 Tom Clancys Rainbow Six (GBC)
Look, its not like we could do a better job of porting an intense, team-based military tactics shooter to the Game Boy Color. But that doesnt mean we have any interest in playing this game, where preparation is thrown out the window and replaced with plod-and-gun maneuvers. Instead of meticulously planning how youll approach a room full of terrorists or defuse a threat, youll default to walking into criminal vistas like you own the place and gunning down vaguely human pixels where they stand. Which kinda misses the point of the original PC game.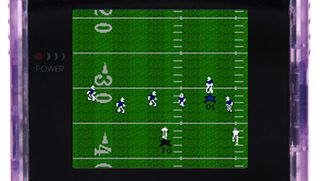 Madden NFL 2000 (GBC)
Johnny Mads rakes in millions on consoles, but the only thing that can come of his Game Boy appearances is a full-on fumble. The plays depicted your padded players running the ball in total silence, with nary a sound save for a muted thud upon being tackle. Essentially, the gridiron gameplay had less urgency than a match of Pong.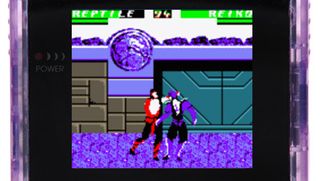 Mortal Kombat 4 (GBC)
Even MKs intense, gore-filled reputation had a rough time enticing buyers in the handheld market. The first offense was MK4, which already had one strike for being based on one of the least popular games in the series. Next was the music, which sounded like a synthesizer wavering between a drug-induced mania and a deep sleep. Factor in the graphics which made the kombatants look more like brightly colored Gumby rejects, and youve got an absolute failure of a fighting game.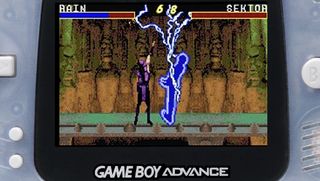 Mortal Kombat Advance (GBA)
Most fighting games rely heavily on good hit detection, so that your onscreen attacks actually do damage when it looks like they should. But this glitch-fest was so revolutionary that it superseded hit detection of any kind, offering a sort of abstract chaos of poorly downsized sprites dancing about with no rhyme, reason, or rationality. Trying to win is like guessing the result of a coin flip, when the quarter doesnt obey the laws of physics and your thumb has a 99% chance to fail the flip in the first place. Fun. No wonder it got Electronic Gaming Monthlys first ever 0.0 score.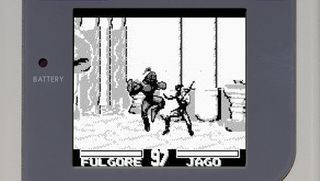 Killer Instinct (GB)
Rares classic arcade fighter was an electrifying sight, with rendered brawlers bashing each others guts out with combos so long, they bordered on the nonsensical. But when you see Fulgore and Jago reduced to four-color sprites, they lose a bit of their luster. To Rares credit, its great by Game Boy standards, but handhelds werent fit for a franchise as striking as KI. Nowadays, though, Rare would rather make Kinect Sports games. C-C-C-COMBO BREAKER!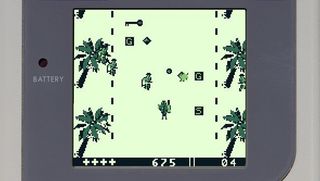 Total Carnage (GB)
BAD GRAPHICS! BAD GAMEPLAY! IIII HATE IT! Whoops, sorry--wrong game. Anyways, this port reduced Midways over-the-top, top-down arcade shooter to a barely recognizable mishmash of squares which arent really worthy of the word graphics. After mindlessly traversing stark backgrounds and gunning down ugly sprites, all motivation to overthrow General Akboob or reach the Pleasure Dome will fade into nothingness.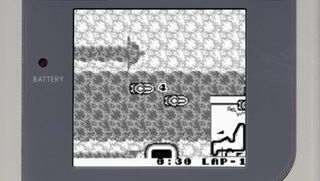 Wave Race (GB)
Wave Race 64 made jet-ski fans out of gamers whove never even set their big toe in the ocean. But few were aware that the series started on the Game Boy, where racers that looked like fridge magnets slowly cruised around a circuit covered in a strange water texture. This is really a case of a ho-hum handheld game going on to console greatness, so perhaps it shouldnt be here--but we felt the need to share its humble beginnings with you. Honestly--just look at that game. Would you play that? We wouldnt.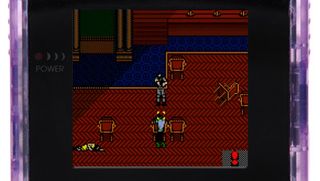 Resident Evil Gaiden (GBC)
Way before Revelations--which is easily one of the best 3DS games of all time--playing a Resident Evil game on your Nintendo handheld was about as appealing as injected yourself with the G-Virus. Fights were in first-person, which is neat, but you gunned down zombies using a bizarre timing bar that felt akin to the swing in a golfing game. Resident Evil: Deadly Silence on the DS also deserves a mention: Besides a name that brings fatal flatulence to mind, it had co-op that put the players in disjointed zones where they couldnt assist each other. So, not really co-op, then.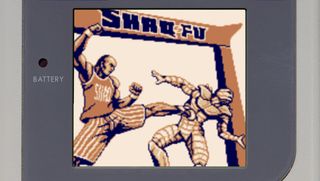 Shaq Fu (GB)
Oh lord. This is the opposite side of the crap spectrum: an already-abysmal game given an even-worse handheld port. The result is an abomination of one-on-one fighting, where the gargantuan basketball star and his mummified or mutant opponents can barely be distinguished from the washed-out background. Putting this in your Game Boy may cause it to self-destruct in an act of defiance.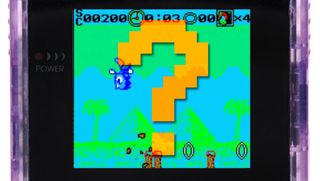 Keep it on consoles, folks
Were there any other handheld ports you desperately wish you hadnt bought? Think these games were worthwhile (if not moneygrubbing) endeavors after all? Let us know in the comments, because any conversation about Game Boy Color games is good conversation.
To see the best of the handheld best for a change, check out the best Game Boy games and the best PS Vita games.