15. Twin Peaks
Region: US
Seasons available: 1-2
The show: David Lynch and Mark Frost placed a stone-cold whodunnit story within the rainy climes of the Pacific Northwest as the body of popular teen Laura Palmer is found washed up on the beach. With a cast of characters that range from the downright chipper - Agent Dale Cooper - to utterly sinister - the Log Lady - this is Lynch at his best.
Why it's worth watching: Dark, twisted, and uncomfortably funny, it's unlike any other murder-mystery you've ever seen. Now that the final season has dropped, there's never been a better time to get acquainted with this strange lil' town.
14. Bojack Horseman
Region: Worldwide
Seasons available: 1-4
The show: A washed-up '90s sitcom star takes centre stage in this animated adult comedy. Think Californication, but instead of Hank Moody, there's BoJack Horseman, a sarcastic, booze-fuelled womaniser whose best days are behind him. That doesn't stop him trying to snag choice movie roles, with the help of his best pal Todd, agent/former girlfriend Princess Carolyn, and his ghost writer Diane.
Why it's worth watching: Will Arnett's vocal work as BoJack: that unmistakable booming voice is the perfect vessel for Horseman's pithy diatribes about modern living. And while things do get dark, there are brief reprieves from his endless despair; in particular, season three's dialogue-free episode Fish out of Water.
13. The Keepers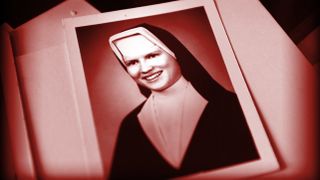 Region: US & UK
Seasons available: 1
The show: On November 7 1969, Sister Cathy Cesnik - a nun who'd been teaching at Archbishop Keough High School in Baltimore - disappeared. While her body was eventually found in January 1970, her murder remains unsolved to this day. The Keepers - an original Netflix documentary told over seven parts - seeks to explore what might have happened to Sister Cathy, taking in original interviews, reports, rumours, and speculation… and those reports get more and more sinister the further into the docuseries you go.
Why it's worth watching: What starts out as a straightforward documentary into an unsolved murder mystery becomes something entirely different entirely. If you're a fan of true crime, this is simply unmissable. Brace yourself: this is not an easy watch.
12. Orange is the New Black
Region: Worldwide
Seasons: 1-5
The show: Loosely based on the real-life experiences of Piper Kerman, this comedy-drama from Weeds creator Jenji Kohan is like nothing else on the streaming platform. That's probably because it's a Netflix original - and by 'eck, original it certainly is. The first season follows Kerman's memoir closely, following Taylor Schilling's Piper Chapman as she enters prison after being convicted of aiding a drug trafficker - her ex, played by Laura Prepon. Yeah, she, err, also happens to be locked up in there too...
Why it's worth watching: Once the show diverts from the true story, it becomes a wild mash of storylines. Piper's still in the mix, but we get a rich cast of fully-fleshed characters who we learn lots of secretive tidbits about through flashbacks.
11. Black Mirror
Region: Worldwide
Seasons available: 1-4, Christmas special
The show: Charlie Brooker's sci-fi show is set just a few years into the future, a place where our every technological whim is accounted for - along with our ability to completely abuse them. The decision to locate it so close to our own time has made it one of the most-talked about shows in years. An anthology series, each episode serves as a standalone story that investigates a particular piece of tech and how they could lead to mankind's downfall.
Why it's worth watching: While it's often described as sci-fi, it packs in elements from every genre imaginable. Depending on the story a particular episode may be romantic, action-packed or downright terrifying.
10. The Walking Dead
Region: US
Seasons available: 1-7
The show: AMC's adaptation of Robert Kirkman's zombie comic has propelled to the top of every TV fan's must-watch list. At times it's a bloodthirsty horror epic, at others a harrowing survivalist drama. However you call it, the adventures of Rick Grimes and his band of friends as they make their way through a post-apocalyptic America is gripping stuff - despite the somewhat meandering elements of its most recent season.
Why it's worth watching: With every season the stakes are raised and at least one fan favourite character dies. There's no escaping the wrath of the biters. Or the villainous humans.
9. Mad Men
Region: UK, US
Seasons available: 1-7
The show: A glimpse back into the 1960s era of Madison Avenue advertising execs - the self-dubbed titular mad men - and their hedonistic extra-curricular activities. One of the most celebrated TV shows in recent times follows the employees of reputable agency Sterling Cooper, led by Don Draper, as they navigate through the decade.
Why it's worth watching: Dramatic, funny, insightful - and that's just in the first episode. This is a compelling slice of nostalgic Americana, looking back at a period of great change with knowing winks (the rise of feminism) and uber-cool style.
8. Jessica Jones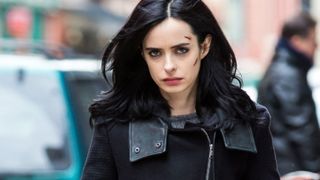 Region: Worldwide
Seasons available: 1
The show: Marvel's second Netflix series is a dark, gripping drama about a private investigator with super-powers who just wants to curl up with a bottle of Jack and be left alone. The world comes knocking, and it's up to Jessica Jones to track down the hellish man responsible... who just happens to be a familiar face.
Why it's worth watching: Kristen Ritter's performance as the titular hero, who resists her calling at every turn, is truly stunning to watch. Each episode charts her inner struggle to winning effect, and sheds a light on the true consequences of trauma.
7. Parks and Recreation
Region: US
Seasons: 1-7
The show: Parks and Recreation stumbles a little during its first season, but trust me, stick with it. Led by the brilliant Amy Poehler, it revolves around the day-to-day experiences of Leslie Knope, deputy director of the Pawnee parks and recreation department, and her misfit bunch of co-workers.
Why it's worth watching: It swerves around the pitfalls of sitcom tedium, thanks to some of the most memorable comedy characters in TV history played by Nick Offerman (who will provide you with one-liners and woodwork advice), Aziz Ansari, Aubrey Plaza, Rashida Jones, Retta and Chris Pratt. Sterling stuff.
6. Sherlock
Region: Worldwide
Seasons available: 1-4
The show: Taking the classic Sherlock Holmes and Dr. Watson characters from Arthur Conan Doyle's classic tales and updating them to contemporary London was a masterstroke. Series creators Steven Moffatt and Mark Gatiss struck gold by casting its leading duo, Benedict Cumberbatch and Martin Freeman as the two sleuths.
Why it's worth watching: Unshackled from typical modern TV storytelling, the format of Sherlock has each episode running at around 90 minutes. Watching a season, while pretty short, still gives you that feeling of having experienced a fair wodge of story.