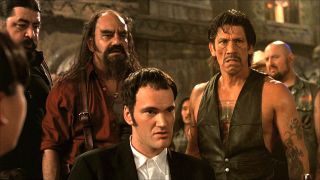 The best movies on Netflix
What did we do before Netflix? It's hard to imagine a time when thousands of movies and TV shows weren't at our fingertips, right there on our smart TV, waiting to be watched. But with so much available, just what should we be watching? Let's face it, the Netflix interface isn't the easiest thing to navigate, and it pushes a lot of repeated stuff. Finding the true gems can be a challenge.
We took a trawl through the Netflix catalogue to pick out the must-see movies that should be on your Watch List. There's a nice selection of action movies, romantic comedies, horror films, and loads more. And if you'd rather catch up on some of the best TV around, here's our 30 best shows on Netflix right now.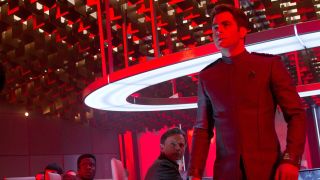 50. Star Trek Into Darkness (2013)
Region: UK
The film: The 2009 Star Trek rebooted the franchise after it had suffered a bit of a slump, and this follow-up is a super-entertaining continuation as Kirk (Chris Pine) and co go up against Benedict Cumberbatch's mysterious villain.
Why it's awesome: Set aside any complaints over the pre-release press tactics of Abrams and Lindelof; this is one of the most enjoyable sci-fi blockbusters of recent years thanks to the outlandish performances of its cast.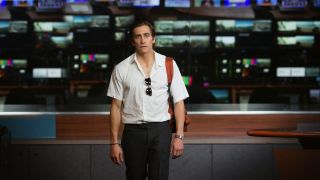 49. Nightcrawler (2014)
Region: US
The movie: The dark seedy underbelly of Los Angeles' crime world is explored in Dan Gilroy's frankly terrifying black comedy. Jake Gyllenhaal stars as a petty thief-turned-wannabe crime videographer, Louis Bloom. He's a peculiar sort who'll do whatever it takes to become a hit, whether he's breaking into people's home to shoot footage of bloody murders before the police arrive, or bribing networks.
Why it's awesome: Gilroy's directorial debut is much more than the trailers let on. Sure, it's a grim thriller, but it's also very funny and packed with insane twists. Gyllenhaal gives a haunting and creepy performance.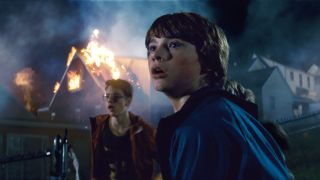 48. Super 8 (2011)
Region: UK
The film: JJ Abrams' loving ode to all things Spielbergian, this slickly-shot sci-fi is set in 1979, where a band of kids find their town targeted by a malevolent alien. When the military roll into town, things start to get really weird.
Why it's awesome: From the enthusiastic performances of its tween cast, to the tense action sequences, there's highlight after highlight in Abrams' nostalgic alien pic. Think E.T. but updated for the found footage generation.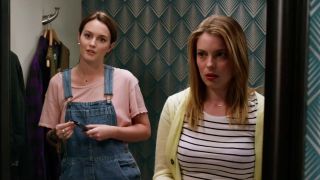 47. Life Partners (2014)
Region: US
The movie: Community's Gillian Jacobs teams up with Gossip Girl's Leighton Meester for this underrated dramedy about best friends and growing up. Jacobs plays Paige, a straight-laced lawyer, who's best pal Sasha longs to be a musician so takes a mindless day job. The chemistry between them is superb - you won't believe they're not real life besties, as they navigate the woes of approaching 30.
Why it's awesome: It avoids all the cliches of "coming of age" movies by switching up what could be a humdrum dynamic between the two leads: they're very, very funny. And, bonus, just because Sasha is gay doesn't mean she's secretly in love with her best friend.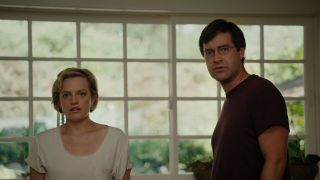 46. The One I Love (2014)
Region: UK, US
The movie: If you've skipped past this one because it looks like a meh rom-com, give it another go. It's anything but; a sci-fi thriller, a bit of a psychological horror, and there's a smidgen of comedy in there too. Mad Men's Elisabeth Moss and mumblecore veteran Mark Duplass play Sophie and Ethan, a couple advised by their therapist to visit a secluded estate for a weekend retreat.
Why it's awesome: You seriously won't guess the magical twists and turns to come - much like Sophie and Ethan. A superbly crafted pic that demands another viewing almost immediately.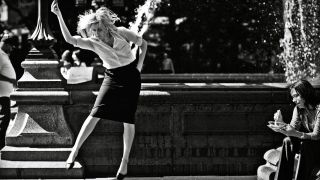 45. Frances Ha (2012)
Region: UK, US
The film: There's dancing, a killer soundtrack and Greta Gerwig on winning form in this monochrome drama. It's sort of a less mean-spirited Girls for dancers, with some hilarious witticisms and genuinely funny observations.
Why it's awesome: The tender friendship between Frances and Sophie mirrors a ton of identifiable scenarios plucked from real-life, making them all the more likeable.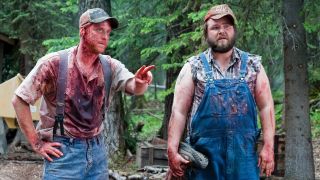 44. Tucker and Dale vs. Evil (2010)
Region: UK, US
The film: Eli Craig writes and directs a killer homage to the slasher genre, in a twisted spin on what it means to be a villain. Alan Tudyk and Tyler Labine ham it up as two slack-jawed yokels who terrify a bunch of teenagers cutting it loose for the weekend.
Why it's awesome: The entire premise is a bloody, raucous tribute to horror tropes. What if the bad guys were just misunderstood? What if the kids are really too amped-up on movies to cut 'em a break? A funny and gory treat for fans of Cabin in the Woods.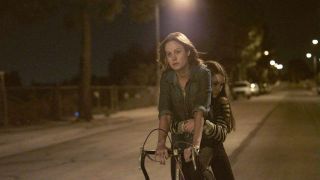 43. Short Term 12 (2013)
Region: UK, US
The film: The wonderful Brie Larson stars in this no-frills and gripping drama set in a care home for troubled teens. Touching without spilling into sentimentality, it's alternately funny, heart-warming and sad.
Why it's awesome: Larson's a revelation - as always - and gives an understated performance, that's impressive and brave. No need for scenery-chewing when you've got skills like this.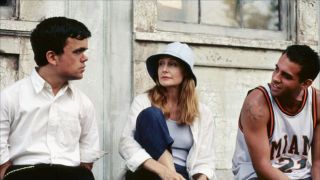 42. The Station Agent (2003)
Region: US
The film: Fantastic indie comedy starring Peter Dinklage, Patricia Clarkson and Bobby Cannavale. Dinklage plays a quiet loner who ends up inheriting a train depot in New Jersey, where he moves and is quickly befriended by Clarkson and Cannavale's boisterous locals.
Why it's awesome: A feelgood indie that's got a heavyweight trio at its core. You'll want to watch on repeat, even if you're not remotely interested in the day-to-day management of a rail station.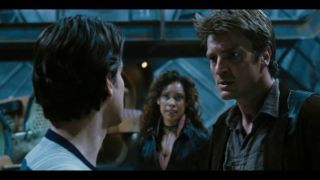 41. Serenity (2005)
Region: US
The film: Joss Whedon's Firefly TV series was mercilessly cancelled before it finished its first season, but Whedon got the last laugh with this fantastic big-screen spin-off, which brings back all our favourite characters including Mal, River and the good-time cap, Wash.
Why it's awesome: For those of you bereft and left dangling at the end of Firefly, this ought to soothe your pain. There are surprise deaths, big reveals and some terrific action scenes.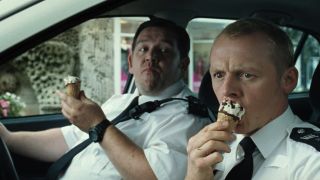 40. Hot Fuzz (2007)
Region: US
The film: The juicy filling in the middle of Edgar Wright's Cornetto Trilogy brings back his trusted comrades Simon Pegg and Nick Frost as two cops in a quiet English 'burg. Things inevitably go awry as they often do in quiet, idyllic movie villages.
Why it's awesome: Imagine your favorite buddy cop movie. And now imagine it retold through the cheeky, meta-tinted eyes of Pegg, Wright and Frost. This is how you homage.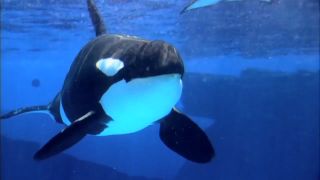 39. Blackfish (2013)
Region: Worldwide
The film: Get ready to sob into your cushion. This documentary takes a look at how killer whales are really treated in captivity, exposing the lies at the heart of SeaWorld's presentations and telling some pretty shocking truths.
Why it's awesome: This is hard-hitting stuff, and not just one for the Green Peace crowd. Anyone with a pulse can get behind the message.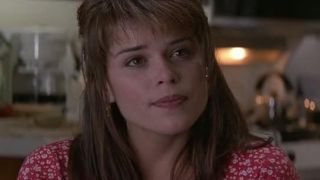 38. Scream (1996)
Region: UK
The film: What's your favourite scary movie? Neve Campbell and Courteney Cox confront slasher movie cliches in this knife-sharp horror, in which a masked killer takes down American teens using horror movie trivia. Still the best of the franchise.
Why it's awesome: One of Wes Craven's finest post-Freddy engagements is the perfect balance between genuine scares and black comedy, a true modern horror classic.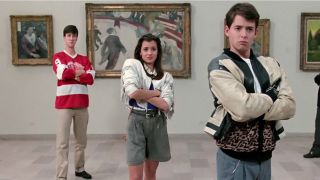 37. Ferris Bueller's Day Off (1986)
Region: UK
The film: John Hughes classic that made a star of Matthew Broderick, who plays Ferris Bueller, a teen who pulls a sickie and has, like, the best day ever with his buddies. Yep, it's teens vs grown-ups, and who do you think will win?
Why it's awesome: While the comedy is Hughes' finest - Principal Rooney and his receptionist Grace by far the highlight - it's the massive heart at the centre of this movie is what'll win you over. As Ferris says, life moves pretty fast. If you don't stop and look around for a while, you could miss it.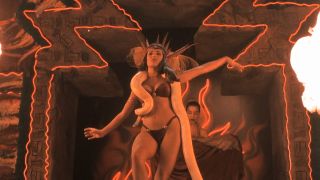 36. From Dusk Till Dawn (1996)
Region: Worldwide
The film: Robert Rodriguez channels a genre-bending script by Quentin Tarantino into a heist movie with a difference. George Clooney, Harvey Keitel, Juliette Lewis and Tarantino himself find themselves confronted by a most unusual crowd of patrons at the Titty Twister border bar.
Why it's awesome: Rodriguez knows how to wrap up Tarantino's dialogue into fast-paced scenes, amping up the energy that the Pulp Fictiondirector oft keeps at bay in favor of dialogue. And the mid-movie twist is to die for...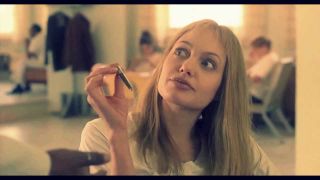 35. Girl, Interrupted (1999)
Region: UK
The film: Angelina Jolie won an Oscar for her turn in this '60s-set drama, but the entire cast shine in what's essentially a female-led One Flew Over The Cuckoo's Nest not least Winona Ryder, who probably isn't actually crazy.
Why it's awesome: James Mangold - he who directed Cop Land and The Wolverine - is an unusual choice to gear this biopic to the screen, and he absolutely nails it. The segues between flashback and present are terrific glints of visual flair.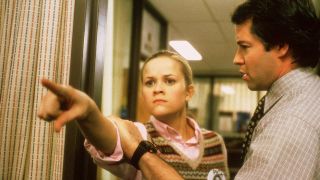 34. Election (1999)
Region: UK, US
The film: Just a few years before she became the perky bimbo in Legally Blonde, Reese Witherspoon showed off her dark side in this black comedy set around a high school election. Matthew Broderick delivers a memorably tortured performance.
Why it's awesome: Broderick's teacher is such a cringe-inducing dolt. Watching the actions of Jim McAllister is rubbernecking at the sight of some truly awful human behavior.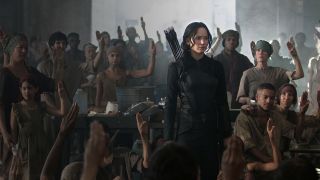 33. The Hunger Games: Mockingjay - Part 1 (2014)
Region: UK
The film: May the odds be ever in your favor! The third Hunger Games lays the foundation for the second chapter, as Katniss and her intrepid band of micromanagers set her up for success in bringing down the tyrannical President Snow.
Why it's awesome: Unjustly snubbed on account of being a mood-setter for the follow-up, it's actually a damn good takedown of our fascination with what's real (Katniss' safety) and what's artifice (images of heroism).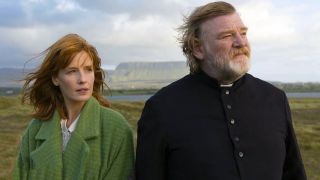 32. Calvary (2014)
Region: UK
The film: Outrageously funny black comedy, which reunites The Guard director John Michael McDonagh with Brendan Gleeson. The latter plays a priest who discovers one of his parish will kill him in a week.
Why it's awesome: A stunning supporting cast (including Chris O'Dowd, Kelly Reilly, Dylan Moran, Aiden Gillen) deliver the goods in this sweet, rumination on forgiveness. And did we not mention that it's from the folks who made The Guard?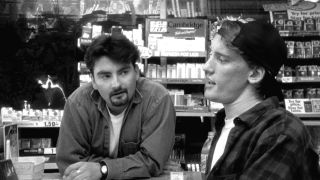 31. Clerks (1994)
Region: UK, US
The film: Kevin Smith's black-and-white slacker opus, which revolves around a pair of clerks. Dante works (begrudgingly) in a convenience store, while his best friend Randal is supposed to run the video store next door. Which he never does, as he's too busy chatting with Dante.
Why it's awesome: This is dry, witty stuff, from the verbose writer-director. The humdrum travails of the service industry are never more astutely observed or ridiculously subverted.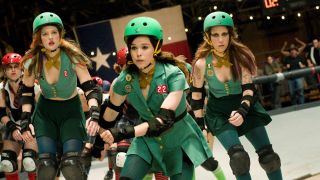 30. Whip It (2009)
Region: UK
The movie: Even though she's been in the 'biz for decades, this is Drew Barrymore's directorial debut, a rollicking good skating pic that more than certainly passes the Bechdel test. Ellen Page stars alongside Barrymore as Bliss Cavandar, a teen who becomes the latest recruit on a roller derby team, the Hurl Scouts.
Why it's awesome: As well as being funny, warm and a departure from the usual rise-of-the-underdog story, its cast reads like a who's who in comedy. Kristen Wiig, Alison Janney, Alia Shawkat and Jimmy Fallon all co-star.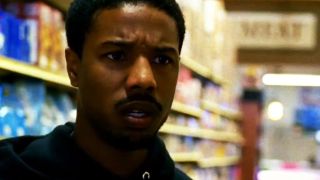 29. Fruitvale Station (2013)
Region: UK, US
The film: Hard-hitting real-life drama based on the death of Oscar Grant, who was killed at an Oakland, California BART station. Michael B Jordan plays the ill-fated 22-year-old as we follow him through his final days.
Why it's awesome: Jordan shines in a complex role, that's neither overtly sympathetic nor disparaging. It's a tough part that he completely makes his own.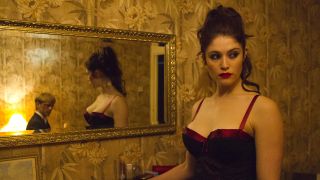 28. Byzantium (2013)
Region: US
The movie: This solid vampire flick slipped by many when it hit theaters back in 2013, and it's shame, because it's a terrific addition to the somewhat exhausted vampiric genre. It's directed by Neil Jordan (Interview With The Vampire), who brings his trademark chilly atmospherics to this grim yarn, and stars Gemma Arterton and Saoirse Ronan as a blood-sucking mother and daughter seeking refuge in an English seaside town. Flitting between the past and present to fill in the blanks in their story, it's a surprisingly gripping slow-burner.
Why it's awesome: It breaks away from the vampire codes and conventions to tell a story that's solely based on the female perspective; how might a lady vamp make a living? And what happens when your history of misogynistic treatment repeats over and over?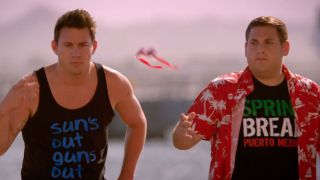 27. 22 Jump Street (2014)
Region: UK
The film: Jury's out if this is funnier than its predecessor, but the second Jump Street is just as barmy as the original as Channing Tatum and Jonah Hill's cops go undercover again, this time at a college.
Why it's awesome: Everyone involved knows the idea of making a follow-up to the first Jump Street might have worn thin. And hence, the sequel gags come thick and fast, making fun of the inherent problems when making a second flick.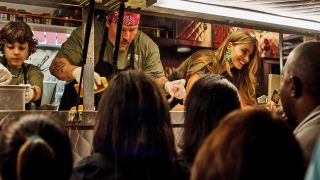 26. Chef (2014)
Region: UK, US
The film: The one that will make you want to run a food truck. Jon Favreau writes, directs and stars in this feelgood cooking dramedy about a chef who throws his career down the toilet and embarks on a whole new style of foodie art: mobile fast food with a twist.
Why it's awesome: It will make you want to cook all the food, and then... eat all the food. A real culinary motivator that's either way guaranteed to get your belly rumbling.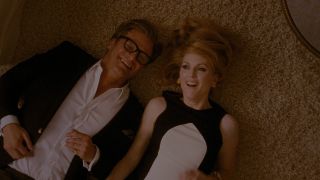 25. A Single Man (2009)
Region: US
The film: Fashion designer Tom Ford gets behind the camera for a poignant '60s-set drama about a man (Colin Firth) mourning the death of his boyfriend. Julianne Moore provides sparkling support as his Brit chum.
Why it's awesome: Firth delivers a blinder of a performance. He really should have bagged the Oscar for this, and in particular, that phone call scene. You'll know it when you watch it.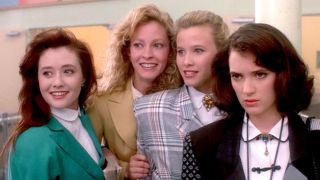 24. Heathers (1988)
Region: US
The film: The original Mean Girls, this, as an '80s high school is ruled by a clique of girls who are all called Heather. Except then Winona Ryder's Veronica meets Christian Slater's anarchistic JD, and people start dying....
Why it's awesome: A defining teen comedy that's bracing as much as it is laugh-out-loud funny. Points go to screenwriter Daniel Waters who penned the best one-liner ever uttered in a movie's high school cafeteria; "Fuck me gently with a chainsaw."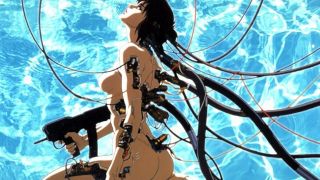 23. Ghost In The Shell (1995)
Region: UK
The film:It inspired everybody from the Wachowskis to James Cameron, and now the anime is available on UK Netflix! A super-smart genre blend that follows a cyborg assault team leader who's ordered to take down a computer hacker, it's unbelievably weird and beautiful and has some pretty interesting things to say.
Why it's awesome: A gorgeous visual dip into the world of anime, that'll have you easily pointing out elements later recycled and torn apart by those aforementioned auteurs.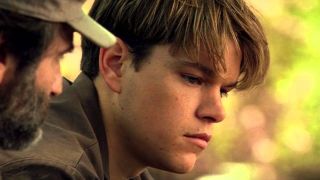 22. Good Will Hunting (1997)
Region: UK, US
The film: Ben Affleck and Matt Damon won an Oscar for this, their first ever movie script, but boy did they deserve it. Featuring a staggering performance from Robin Williams, it's a moving drama about the devastation of childhood trauma.
Why it's awesome: The whole movie is a rounded story that's a wonder to watch over and over, but it's the two-handers between Williams and Damon which warrant the awe.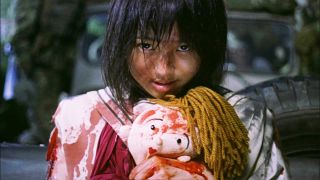 21. Battle Royale (1999)
Region: UK, US
The film: Before The Hunger Games, there was this brutal Japanese thriller, in which a group of school kids have to fight each other to the death in a sick game orchestrated by the government. It's a cautionary warning for other youngsters to buck up, or kill their classmates.
Why it's awesome: Naturally, with a premise like that it caused huge controversy, which is reason enough to watch, right? OK, well, what about the insane weaponry these kids get? Makes Katniss' crossbow look like a kiddie's plaything...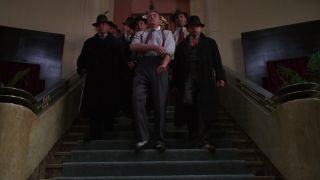 20. Miller's Crossing (1991)
Region: UK
The film: Joel and Ethan Coen's crowning achievement stars Gabriel Byrne, Albert Finney and Marcia Gay Harden in a complex web of mobster back-stabbings set in the moody, humid city of New Orleans.
Why it's awesome: It's simply one of the greatest movies ever created; the perfect Coen brothers' amalgam of intricately-drawn characters and outlandish slapstick. With loads of smoking guns and a mad-as-hell turn from John Turturro, as a skittish thorn in Byrne's side.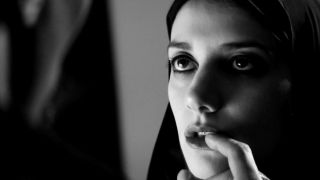 19. A Girl Walks Home Alone At Night (2014)
Region: US
The film: It only hit UK cinemas last year, but this Iranian vampire movie is already on US Netflix. Based on the short film by director Ana Lily Amirpour, it's set in a remote ghost town where the girl of the title stalks the streets taking out unchivalrous men on a skateboard.
Why it's awesome: Weird, dark and with an impossibly cool soundtrack, it's one of the best vampire films in years.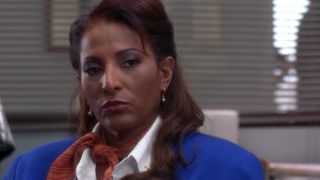 18. Jackie Brown (1997)
Region: UK
The movie: Quentin Tarantino adapted Elmore Leonard novel Rum Punch for this, his most understated and underrated movie. It's recognisably his, with lengthy monologues about mundane activities, but it feels somehow less interested in fancy narrative gimmicks and more concerned with telling a good story. Pam Grier stars as the titular air hostess who gets roped into a dodgy money-laundering scheme by Samuel L. Jackson's shifty gangstah, Ordell Robbie.
Why it's awesome: Oh, that opening sequence - it's glorious! Watching Grier come down the moving walkway, coolly exiting the airport like she's not a care in the world. It's a sign of what's to come.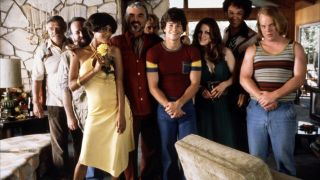 17. Boogie Nights (1998)
Region: US
The movie: Is this the movie that made people realise 'hey, Mark Wahlberg can act!' Possibly. If not, it's the film that established Paul Thomas Anderson as a true American auteur. This sprawling expose of the 1970s porn industry is a star-studded affair; at times a saucy romp, and others, a heart-wrenching drama. Burt Reynolds was born to play the role of adult movie producer Jack Horner.
Why it's awesome: Wahlberg's dunderheaded teenager with a schlong the size of an elephant's trunk has the best porn name ever: Dirk Diggler.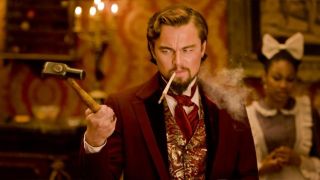 16. Django Unchained (2012)
Region: UK, US
The film: A typically unapologetic actioner from Quentin Tarantino takes place during the 1800s, as Leonardo DiCaprio's Southern drawlin' baddie winds up the target of wrath for Django, a freed slave in pursuit of his long lost love.
Why it's awesome: Tarantino's in his element here, dotting the period shoot-'em-up with his signature peppy dialogue, all capped off with some suitably insane action sequences.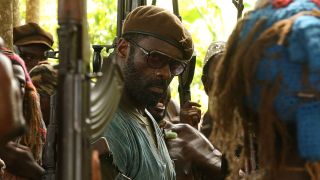 15. Beasts of No Nation (2015)
Region: Worldwide
The film: One of Netflix's first steps into simultaneous streaming and theatrical releases. Hot off True Detective Cary Fukunaga directs this harrowing tale of a young African boy enlisted into the dangerous ranks of a fearful militia crime lord played by Idris Elba.
Why it's awesome: At times a brutal watch, it's nevertheless a solid piece of gritty filmmaking from a director with masses of empathy for the tragedy depicted onscreen.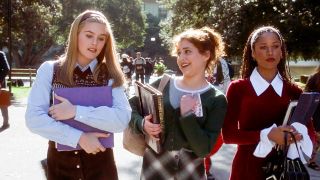 14. Clueless (1995)
Region: UK, US
The film: The teen flick against which every new teen flick will forever be measured. Alicia Silverstone stars as Beverly Hills brat Cher, who discovers she's clueless in matters of the heart. Director Amy Heckerling's film is still stupidly witty and hasn't aged a day, despite turning 20 this year.
Why it's awesome: What's brilliant still about this amusing Jane Austen update is how its teenagers are both remarkably foolish and smart at the same time. The scene on the freeway in particular is evidence of Dionne's utter cluelessness.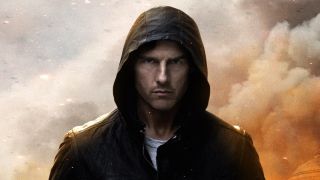 13. Mission: Impossible Ghost Protocol (2011)
Region: UK
The film: The riveting fourth entry in the action franchise, and the live-action debut of director Brad Bird. Includes such crazy stunts as Ethan Hunt (Tom Cruise) hanging off the Burj Khalifa, which Cruise did for real. Nutter.
Why it's awesome: Aside from the aforementioned daredevilish feat performed by Cruise, there's a lot to relish in this return to form for the franchise. Not a lot of action series have crafted a worthwhile plot worth telling when looking to kickstart a dormant brand.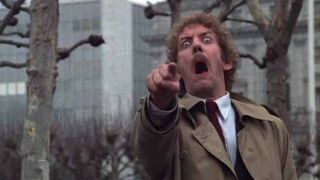 12. Invasion of the Bodysnatchers (1978)
Region: UK
The film: Arguably the finest take on the 'bodysnatcher' trope is down to the unsettling mood that blankets this 1978 classic like the fog settling over the San Francisco bay. Donald Sutherland stars as a public health inspector who suspects something's amiss when the city's residents start behaving... well, like their bodies have been snatched.
Why it's awesome: OK, the last shot is an iconic slice of terror. That aside the rest of the supporting cast - Jeff Goldblum and Veronica Cartwright - do their bit to make plants seem proper scary. Forget about The Happening. This is the real deal.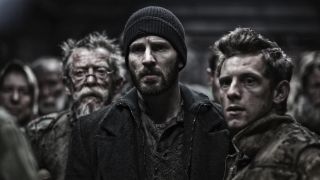 11. Snowpiercer (2013)
Region: US
The film: In his English-language debut Bong Joon-ho mashes up every genre under the sun, in this tale of class war set within a gigantic train hurtling across the planet. The aftermath of a global warming experiment gone awry is far more violent than you'd expect.
Why it's awesome: Tilda Swinton's snooty Deputy-Minister Mason is a glorious creation. You'll loathe her while unable to take your eyes from the screen.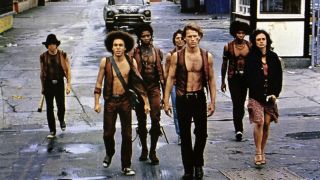 10. The Warriors (1979)
Region: UK, US
The film: Walter Hill's bleak vision of the future plays as the ideal setting for gang warfare in New York. Based on the novel by Sol Yurick, a simple story of opposing views come to a head when the gangs of Coney Island find themselves tasked with taking out The Warriors.
Why it's awesome: One of those timeless cult favorites that was slated upon release, it deserves a watch for the understated cinematography and the staggering set pieces. A real gem.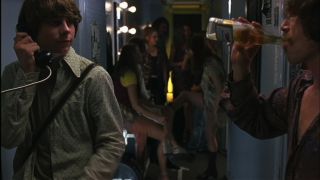 9. Almost Famous (2000)
Region: US
The film: Cameron Crowe's love letter to the past drips with a bittersweet nostalgia for his time as a young Rolling Stone journalist. The movie follows his experiences closely, with Patrick Fugit stepping in as the eager upstart who hits the road with Stillwater during the '70s.
Why it's awesome: There's a lot of love for Crowe's first millennial movie and it's not hard to see why; the cast are sublime, the soundtrack a dream and the big sappy heart that tells you to follow your dreams? Who doesn't like a rock n' roll fairytale?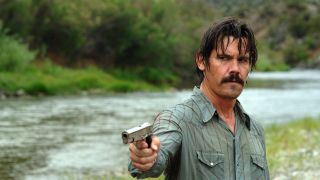 8. No Country For Old Men (2007)
Region: UK
The film: Another terrific Coen brothers movie, rich in idiotic simpletons getting involved in things they shouldn't. Josh Brolin plays the dolt in question, who stumbles across the aftermath of a drug deal gone to pot (ahem), and decides, "Hey, I'll just keep the money!" And naturally, that was the worst thing he could have done.
Why it's awesome: Javier Bardem manages to sport the drippiest haircut... and somehow, we're still utterly terrified of him. That'll be the cattlebolt gun he carries with him.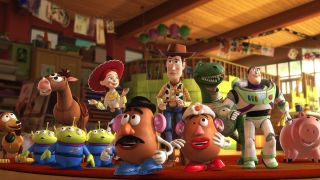 7. Toy Story trilogy
Region: UK
The film(s): Since the first Toy Story came out, every other anthropomorphised animated movie has had its gigantic cowboy boots to fill. Pixar hits a triple-header with this gloriously vibrant series about a bunch of toys who all long to make something of their lives. Buzz and Woody are bona fide pop. culture staples now.
Why they're awesome: There's a little bit of something for everyone; comedy, drama, adventure... and of course, as Pixar has a tendency to do, there's a ton of easter eggs.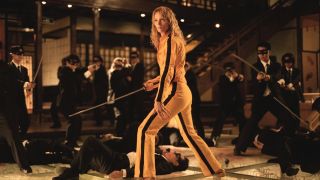 6. Kill Bill Vol. 1 (2003)
Region: US
The film: The Bride's vendetta mission starts here. Quentin Tarantino starts his ode to samurai lore with a blinding piece of action-packed brutality and razor-sharp dialogue. His cinematic muse Uma Thurman rocks the yellow jumpsuit as a woman left for dead and out to get revenge on her former friends.
Why it's awesome: The Crazy 88 scene alone makes this a must-see. The Bride's skills are truly put to the test when she faces this mammoth team of experienced fighters.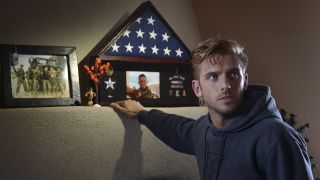 5. The Guest (2014)
Region: UK, US
The movie: There's been a resurgence in John Carpenter throwback movies recently, and Adam Wingard's The Guest is one of them. Downton Abbey's Dan Stevens rids himself of the niceties of that quaint British drama to play a former military man who tracks down the family of a fallen comrade. They're not exactly ecstatic that this loose cannon has turned up.
Why it's awesome: With cinematography and editing that make you feel you're watching some remixed '70s slasher, it's got to be the score. Synth-heavy and pounding, it's like taking a trip back through time.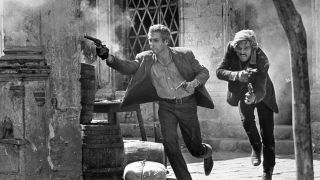 4. Butch Cassidy and the Sundance Kid (1969)
Region: UK, US
The film: Robert Redford and Paul Newman crackle with energy in George Roy Hill's caper about a couple of crooks hoofing it to Bolivia from a gang of outlaws. The leading duo slam this one home, delivering some killer lines and delving deep into their characters.
Why it's awesome: It stands apart from other Westerns populating cinemas at the time; because it's absolutely crackers in its carefree tone. The "Raindrops Are Falling On My Head" scene... probably wouldn't occur in any Tarantino Western.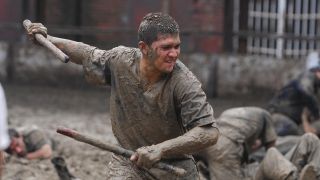 3. The Raid 2 (2014)
Region: UK
The film: If you thought Gareth Evans' first Indonesian fight flick was nuts, just wait 'til you get a load of the sequel. Longer, crazier and featuring some breathtaking action sequences, it'll leave you exhausted and begging for more.
Why it's awesome: Those breathtaking action sequences one up the original - while not sharing its glitzy novelty, but still - with an urgency to destroy your senses in a way that's unseen in mainstream cinema. The mud-splattered prison yard brawl really takes the biscuit.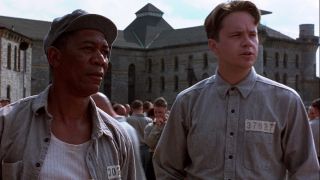 2. The Shawshank Redemption (1994)
Region: UK
The film: Still one of the best Stephen King adaps ever made, it's hard to imagine Frank Darabont's film was a flop in cinemas. Luckily, it found its audience on home entertainment, with audiences lapping up its tale of a wronged man attempting to break out of prison.
Why it's awesome: Tim Robbins delivers a career-best performance and Morgan Freeman sets himself up as the voiceover artist in every movie made since. What's not to love about this movie?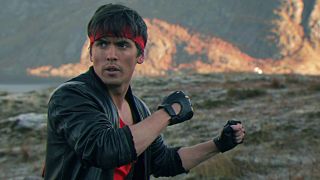 1. Kung Fury (2015)
Region: UK, US
The film: In a nutshell, a Miami cop is given extraordinary kung fu skills after getting bitten by a snake, and then fights rogue arcade machines and travels through time to kill Hitler with the help of his partner, a triceratops. Called Triceracop.
Why it's awesome: A Kickstarter campaign allowed this deliberately pastiche mash-up masterpiece into existence. It's hard to accurately describe David Sandberg's thirty-minute tribute to eighties actioners because it defies categorisation. But who cares about labels when characters dish out lines like "With the right computer algorithms, I can hack you back in time!" You're already watching it, aren't you?