The games that defined 2014
The past year has been a time of transitions. Consoles that once felt so new are slowly becoming the status quo. Game developers are rediscovering the value of original concepts, taking chances in an effort to stand out from the monumental, big-budget sequels. The lines drawn between genres have become so blurry, they're almost fading out of view. But even with all these waves of change rocking us to and fro, the greatest games of 2014 have kept us anchored to what we love about our favorite hobby: the incredible experiences that video games have to offer.


In our deliberation of 2014's best game, we at GamesRadar+ asked the kind of questions that keep the thinking gamer up at night. Which game had the biggest impact on players and creators alike? What did we have the most fun playing? All that's left to do now is tell you the titles that fought for Game of the Year 2014, and what makes each one so amazing. Please enjoy, and we'll see you in the comments section!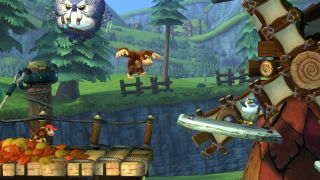 25. Donkey Kong Country: Tropical Freeze
True to the 16-bit trilogy that inspired it, Donkey Kong Country: Tropical Freeze makes extreme demands of your reflexes, forcing you to simply get better if you want to succeed. And when you do finally reach that next checkpoint, or K.O. a boss, or track down every last secret in a stage, the sense of accomplishment is nothing short of blissful.


Even when you feel the sting of a failed jump or mistimed roll, the lush, colorful graphics and lovingly arranged soundtrack will soothe your pain like some kind of audiovisual aloe. Teaming up with either Diddy, Dixie, or Cranky Kong adds new dimensions to your style of movement, and the levels are wildly imaginative in both form and function. For those who crave an old-fashioned challenge, consider D.K. to be your personal platforming trainer.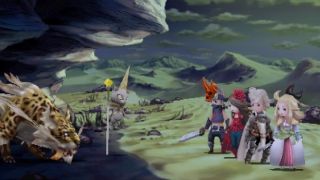 24. Bravely Default
Bravely Default is one of those great little games you can just obsess over for dozens and dozens of hours. Its role-playing system lets you mix and match abilities from several different martial and magical classes, creating a hybridized team of warriors custom-tailored to your liking. And if that doesn't sound like an exciting way to spend a Saturday night, then you should just move right along to the next entry on this list.


Maybe you want a spell-casting knight, or a ninja that knows her way around a samurai sword? Whatever the case may be, experimenting with different class and ability combinations (and finding ones that really pay off in battle) is a fun and interesting challenge, keeping you invested throughout Bravely Default's lengthy adventure.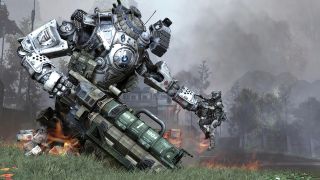 23. Titanfall
You really can't go wrong with giant robots, wall-running commandos, and enough weapons to blow them all into smithereens. Titanfall gives you all of that, creating a competitive online title unlike any youve experienced before. As soon as you jump into a multiplayer match, call in your first Titan, hop in, and begin to wreck house, you know that Titanfall is something special.


The pilot/Titan dynamic creates a unique and balanced gameplay mix. Wading into battle in a Titan never feels overpowered, and playing as a nimble pilot has plenty of advantages. Just learning the skills necessary to jet-boost across a map without ever touching the ground is one of the single greatest thrills you'll experience in a shooter this year. And we still can't get over the sound of a Titan breaking the atmosphere and greeting us with an open cockpit. Titanfall changed our expectations for competitive shooters, bringing fresh, new ideas to competitive shooters.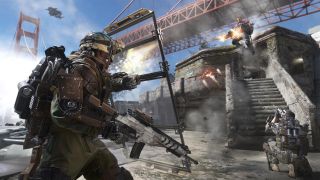 22. Call of Duty: Advanced Warfare
The yearly Call of Duty release has almost become as certain as death and taxes. But this year, Sledgehammer Games brought the series decades into the future - and in the process, created a game that plays like no other Call of Duty before it. The single greatest addition is the vertical mobility, which gives players another skill to master on top of the lightning-fast gunplay. You can reach high vantage points in an instant, traverse the maps more quickly, and even dodge bullets with your futuristic exoskeleton suit.


Call of Duty: Advanced Warfare offers the classic CoD trifecta: an explosion-filled, action-movie-style campaign, horde-mode-style co-op, and competitive multiplayer that digs its hooks in deep. The online play benefits from more customization than ever, with various loot items to flaunt and loadout options to experiment with. The Call of Duty name might be all too familiar, but this year Sledgehammer proved that the series can still surprise us.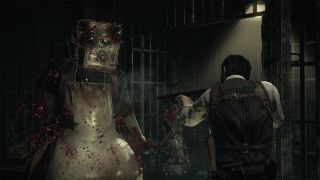 21. The Evil Within
Sometimes you've got to go back to learn how to go forward. While Resident Evil has lost the run of itself since its legendary fourth chapter, spiralling ever-further into bloated, confused shooterdom, original director Shinji Mikami's modernised return to RE's roots makes getting it right look easy. Playing for all the world like a Resident Evil 7 from a parallel universe in which Mikami didn't leave, but instead continued to evolve his concepts and conceits, The Evil Within's cerebral, unforgiving combat and deliciously nasty vibe make it almost as satisfying and playful as its inspiration.


Blending elements of Leon's unfortunate Ganado jaunt with subsequent design ideas from the likes of The Last of Us and even Dark Souls, The Evil Within is a witty, devilishly wily game. Its core aim is to bluntly remind us just how much fun punishing, non-patronising horror-action can be - and with every grisly death scene, it succeeds brilliantly.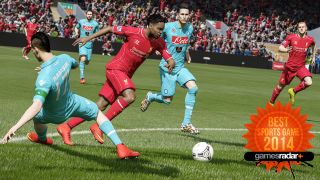 20. FIFA 15
Best sports game of the year? Without question. Well, okay, with one question: shouldn't PES 2015 trump it? It's true that PES is the more accurate simulation of the real sport. The passing, tactical play and build-up work in Konami's kickabout is exceptional. But FIFA 15 is just as good at that, plus a whole lot more besides.
The official license really does make a difference, with every league that matters recreated with authentic names and kits. The epitome of this attention to detail is the English Premier League. All the players, all the stadiums, all the everything. Even the commentary and Sky Sports presentation is accurate, not to mention the amazing 'stitching' tech that makes pre-match line-up descriptions sound like the real thing. PES may (just) shade it on the pitch, but FIFA's the superior overall package and utterly essential.


Winner: Best Sports Game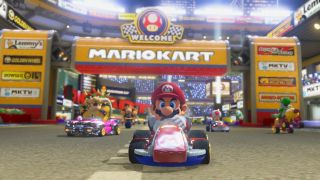 19. Mario Kart 8
Mario Kart 8 brings the series' tried-and-true gameplay to the Wii U, and it's hard to say what the most important improvement is. The vibrant graphics that make familiar tracks and racers look brand new in HD? The redone racing that uses anti-gravity to literally turn courses upside down? Or the series' most user-friendly online experience to date? Let's just go with 'all of the above.'


After Mario Kart Wii's overly simplified performance, Mario Kart 8 puts the franchise back on track by recentering on the fundamentals and making them shine brighter than ever. Even if the battle mode is a little weaker than in previous entries, the core racing - whether alone or with friends - is fun for all, no matter how many times you replay a track. And it's all set to a jazzy score that easily ranks among the strongest soundtracks of 2014.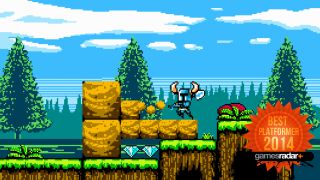 18. Shovel Knight
Shovel Knight was made to be every bit as good as your memories of NES classics. Emphasis on the memories - because everything from the smoothly animated sprites, to the chirpy, up-tempo soundtrack, to the responsive controls, is actually better than the real deal. That critical eye for what made some parts of old games great and others intolerable lets Shovel Knight pogo-jump past tiresome retro worship and straight into the classics.
For example, Shovel Knight's levels let old-school purists/masochists shatter checkpoints in exchange for extra treasure, making tough jumps and fierce enemies doubly intimidating. Not so keen on losing hours of work to bottomless pits? You don't even have to change the difficulty - just leave the checkpoints standing and liberally apply dozens of optional items and upgrades. It's a perfect balance of classic charm and modern approachability.
Winner: Best Platformer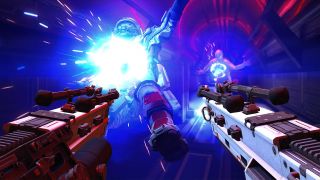 17. Wolfenstein: The New Order
No one really expected Wolfenstein: The New Order to be this good. Instead of trying to innovate' and push the FPS genre forward,' the team at Machine Games just decided to make a damn fun shooter. And it absolutely hits the mark. At 60 frames-per-second, The New Order's action is slick as hell, and the weapons are wonderfully over the top. You feel joy at gunning down legions of flagrantly evil Nazis, you genuinely get to know and love the supporting cast of rebels, and you derive enormous satisfaction from bringing down the uber-bosses.
Was there multiplayer in Wolfenstein? Honestly, I don't remember. At 20 hours long, the story is a meaty-enough bloodbath to justify the price of admission, and it's well paced to boot. Oh, and the ability to play the original Wolfenstein 3D as an Easter Egg? Genius.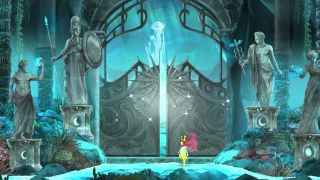 16. Child of Light
Child of Light is a magical RPG adventure presented as a whimsical fairy tale, but it's not about Prince Charming, frogs, or happily ever after. Darker and more mature themes such as love, loss, and betrayal are woven into this beautiful story, and all in rhyme. It's not often that you get to play as a child heroine - but despite her young age, Aurora is a character you can truly admire.
The enchanting world of Lemuria is a splendor to look at and explore, but what makes the experience truly memorable is the powerful and moving score. It doesn't matter if you're up against a boss or the tiniest spider-like minion that surprised you - when the music swells, you feel like you're in the most important battle ever. All this gets wrapped around basic RPG mechanics, but it's simple, elegant, and a joy to play.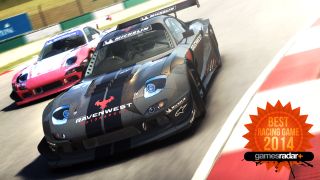 15. GRID Autosport
After the bloated, odd-handling, strangely structured (though still fundamentally good) GRID 2, remedial action was needed. Nobody thought it would come around quite so quickly, but it did. And what a triumph it is! GRID Autosport is THE racing game you should buy if you want to sample the genre.
The crashes are spectacular. The visuals are stupendous, even on near-decade-old hardware. The racing is magnificent, thanks to AI that really does change its driving, depending on whether the situation requires aggressive or defensive maneuvers. To cap it all, the 'play what you want' structure means you can spend as much time as you like in any of the varied yet equally high-quality disciplines. Endurance, street, open-wheel - whatever kind of race you're looking for, it's here.
Winner: Best Racing Game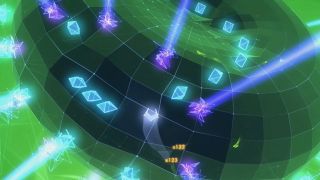 14. Geometry Wars 3
Geometry Wars 3 takes everything that made the first two games so great - precise, explosive, retro-themed shooting - and adds in a wealth of exciting new features. Super states that boost your powers, selectable drones to do your bidding alongside you, special attacks, 3D stages, and fiendish bosses may sound like they overly complicate the formula, but they only add greater depths to explore.
The fact that the already-essential core modes of Geometry Wars 2 are included as an almost incidental extra just cements this as a must-buy for your new-gen console. And if you haven't gone new-gen yet? You can buy it on 360 and PS3 too! Magnificent. Provided you can control your impulse to blink, Geometry Wars 3 will have you chasing high scores for hours.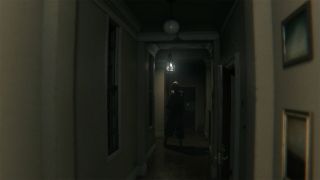 13. P.T.
Forget any talk of it being "just a demo." P.T. is probably the truest horror game we've seen in a generation. Eschewing combat and schlock scares for an altogether deeper, more profound, intelligently terrifying psychological horror experience, it's one of the most complete executions of directorial vision the genre has ever seen.


Fiendishly creative with its economy of structure, truly upsetting in its tone and spiraling subtextual depth, this is real, total horror, optimized for the interactive medium but unhampered by any of its decrepit, mechanical design tropes. Short, contained, yet utterly complete, and filled with more meaning and power than most games five times its length, P.T. could very well change horror gaming forever.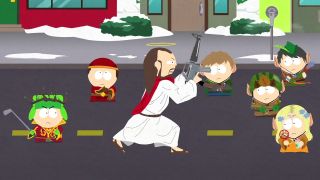 12. South Park: The Stick of Truth
Trey Parker and Matt Stone make games like they make TV and films: with clever writing and reckless abandon. They didn't simply hand South Park over to the talented developers at Obsidian. Parker and Stone wrote and directed the entire thing, adding in voice work and an animation style that makes South Park: The Stick of Truth true to the cartoon in all its obscene glory.


Like an extra-large episode of the show, Stick of Truth is packed with hilarious moments, taking you to famous locations like City Wok and letting you interact with characters like Professor Chaos. It takes a smartly self-deprecating look at fantasy RPGs like Elder Scrolls and Final Fantasy, but a sense of love for the source material shines through. This is a must-play for anyone into M-rated humor and/or the further adventures of Lemmywinks.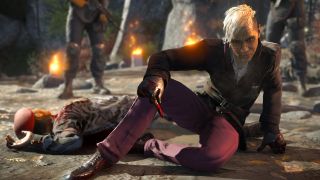 11. Far Cry 4
Sometimes you don't need to reinvent the wheel. Sometimes, you just need to do a little tweaking, preening, and smoothing to make an already-good game great. That's what Far Cry 4 is all about. Iterating Far Cry 3's excellent, open-world FPS playground into something friendlier and more immediate, this is a game that just wants you to have big fun, cutting you loose to do exactly that at the very first opportunity.


Its Himalayan setting is at once spellbindingly beautiful and hilariously anarchic, packed with picturesque vistas, majestic wildlife, and endless scope for creative havoc. And 'creative' really is the word. Between its wealth of eclectic weapons, vehicles, and skills, mixed with your own imagination, Far Cry 4 is just a wonderful sandbox for pure, giddy exhilaration.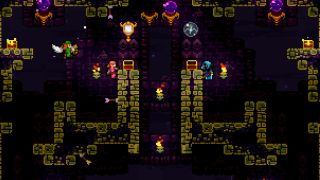 10. TowerFall Ascension
TowerFall Ascension is one of the best local multiplayer games in history, thanks to its eminently approachable (but deceptively deep) mixture of Bomberman and Super Smash Bros. Players weave intricate patterns of jumps, dodges, and arrow volleys across dozens of single-screen stages, fighting intimate battles that are one half careful tactics and one half gleeful chaos. Don't worry about that local multiplayer restriction, either - TowerFall is simple and engaging enough for new players that you can't help but cultivate rivals wherever you play.
We tried to avoid remakes, updates, and expansions on this list so that new games wouldn't be crowded out by the tried-and-true likes of Halo: The Master Chief Collection, The Last of Us Remastered, and others. But we simply had to make an exception for TowerFall Ascension. Yes, TowerFall originally released on Ouya in 2013, but aside from adding quite a bit to the game (new single-player and co-op modes, more characters, and more levels), Ascension let most of its audience experience sublime archery deathmatches for the first time.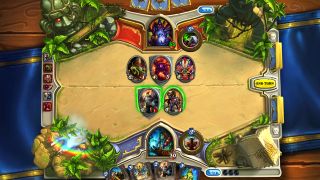 9. Hearthstone
The barrier to enjoying a collectible card game can sometimes feel insurmountable. Rules, mechanics, the cards themselves - these are all things you need to grasp before you can match wits with the player sitting across from you. But Hearthstone so gracefully gives you the tools and knowledge required to compete and succeed that you won't even know it's happening. Suddenly, you've gone from a newcomer to a contender in what feels like an instant - and by God, are you having fun.


Even if you have zero interest in the cards' charming references to the world of Warcraft, there's a universal appeal to the way Hearthstone tests your reasoning. Every turn feels like a puzzle, and only by carefully weighing your options will you discover the solution that results in a win. On top of the captivating mind games, Hearthstone's polish and presentation are second to none, making every card you play feel like an event. You'll know exactly what I mean the first time you triumphantly slam a Legendary minion onto the board.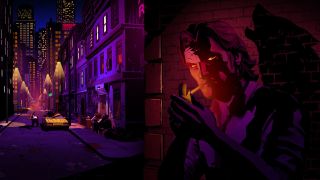 8. The Wolf Among Us
What kind of person are you? Or rather, what kind of wolf are you? As The Wolf Among Us unfolds before your eyes, instantly immersing you in its noir world, the choices that decide who YOUR Bigby Wolf is become just as important as the murders you're trying to solve. Heavy on story and intrigue, The Wolf Among Us excels at weaving an amazing tale that you can sink your teeth into. Or fangs, as the case may be.


Its fantastical characters are compelling and endearing, making you care about them and dread that they'll be the next to meet an untimely demise. All of that is bound together by an intense mystery, and from the moment the wrong person shows up on Bigby's doorstep, you want to figure out why. Through every action you make along the way, you learn a little more about who Bigby is. That might be the most graceful thing this game does: it shows that in moments of chaos, all you really control is you. And that can make a big difference.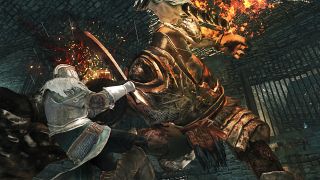 7. Dark Souls 2
After you've played through Dark Souls 2, everything else is a baby game. Other action RPGs have hand-holding tutorials, regenerating health, and even NPCs to guide you through missions. Not Dark Souls 2, though. The realm of Drangleic - with its poisonous pits, unforgiving enemies, and lethal bosses - punishes carelessness. But if you push past your impatience and actually learn from your mistakes, the rewards for your tenacity are oh-so gratifying.


Earning super cool armor and weapons after a hard-fought battle is just icing on the cake. It's the satisfaction you get from overcoming that seemingly insurmountable boss or string of traps that makes Darks Souls 2 incredible. Narrowly escaping death and coming out on top is the greatest feeling in the world. Whether you're battling other players online or venturing headlong into the monster-infested world, death is your teacher. If you heed its lessons, you're in for one of the best experiences to be had all year.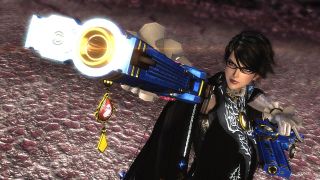 6. Bayonetta 2
Never mind that this is a sequel nobody expected would ever get commissioned. Nor the fact that it's a rare third-party, Triple-A exclusive for Wii U (with more gore and titillation than the average Nintendo fan might be used to). Judged purely on its own merits, Bayonetta 2 is astonishing. Its pacing may be slightly off and it can sometimes get a bit too chaotic to tell what's going on - but when it works, it's a glistening jewel of an action game.
Its sense of spectacle is arguably greater than even God of War 3, from the very first angel-slaying brawl atop a fighter jet that's flying at Mach 2. The fighting system is intuitive yet deep, complex and upgradeable. Versatile, too, as you change weapons on Bayonetta's limbs, turning the sassy lead character into your own perfectly-honed instrument of destruction. It's so, so slick, and you need to play it.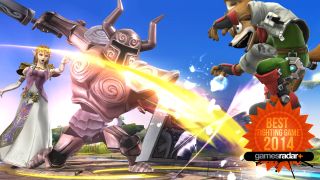 5. Super Smash Bros. for Wii U
There's no wrong way to play Super Smash Bros. for Wii U. You've got a lot of options at your disposal - which of the 51 characters you pick; the number of players facing off in a match; the stage they'll brawl on; whether or not items will rain from the sky. But no matter which combination you end up with, fun and glory are the only possible outcomes. Like any accessible, exceptionally playable game, learning Smash Bros. takes minutes while mastery requires years of devotion. Oh, and it lets you pit Wii Fit Trainer against Mega Man, which is totally and irrefutably awesome.


Nintendo's latest pristinely polished fighter is whatever you want it to be - chaotic or competitive, lighthearted or sophisticated. Each match is a series of close calls and resounding impacts, as you and your opponent(s) zip around the screen throwing punches, bombs, or fireballs in every direction. Playing a one-on-one match against an equally skilled player is like taking part in a beautifully choreographed ballet, while 8-player bouts are a spectacle of hilarious, newbie-friendly carnage. Whatever your preference, you will be entertained.


Winner: Best Fighting Game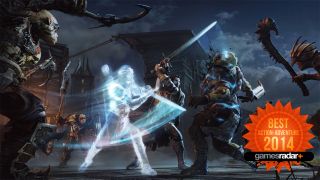 4. Middle-earth: Shadow of Mordor
I still remember killing my nemesis in Middle-earth: Shadow of Mordor. He first defeated me early in my adventure, and I was laid low at his hand (well, spear) time and again as he attained more power. But I got stronger too - and when I finally brought him down, I fell to my knees and wept over the body of what had become my closest friend. That's how it felt anyway, because this game has a way of making you care about your digital fantasy foe. Care violently.


Shadow of Mordor builds on a fine foundation of action games like Assassin's Creed and the Arkham series, leveling out rough patches to fashion a smooth and fun gameplay experience. Studying your enemies' strengths and weaknesses creates a fresh take on combat, and you get a great sense of accomplishment by swinging smarter, not harder. The cherry on top is the nemesis system, which encourages you to take down those Uruk who've bested you in the past. Killing that guy who's been messing with you since day one becomes more than a quest. It's an intense victory, and a glorious heartbreak.


Winner: Best Action-Adventure Game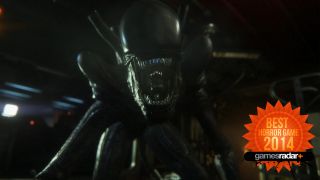 3. Alien: Isolation
Alien: Isolation is the most important evolution that either stealth or horror have seen in years. Revisiting the long-neglected art of artificial intelligence in previously unimaginable style, its nightmarish, unpredictable, truly terrifying recreation of H.R. Giger's Xenomorph is a revelation unexplainable to those who haven't encountered it. Isolation devastates the rulebook on stealth gameplay, laughing in the face of our previous, feeble definitions of survival horror in the process. There are no safety nets here. No convenient patterns of behaviour to learn. No permanently safe areas to hide in.


As brutal, harrowing, and utterly uncompromising as the movie that spawned it, this is less a game and more a bona fide survival simulator. There are no invisible strings tugging us along to a half-prescribed victory. It won't insult either the player or the creature itself by sanding off the corners of its horror. Demanding wits, improvisation, superhuman nerve, and the occasional dash of luck to survive, its flawless recreation of a cinematic universe is as electrifying and intimidating as it is utterly captivating. You are not ready. You just are not ready.


Winner: Best Horror Game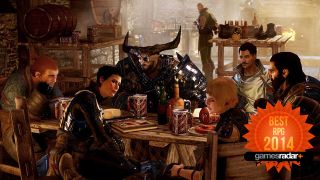 2. Dragon Age: Inquisition
When you get to the heart of it, Dragon Age: Inquisition is about making you feel like a boss (or, in this case, an Inquisitor). Whether it's kicking back on your throne as you dispense imperial justice, or giving orders to your armies on the massive war map, Inquisition is filled with little touches that put you in command of something larger than yourself. This sense of duty permeates the entire game, and gets you invested in its sprawling, intricate world. Plus, it feels freaking awesome to stroll down your great hall and think, 'Aw yeah, all me baby!'


Of course, Inquisition does plenty of other things right besides reminding you of your awesomeness. Several features that were scaled back in Dragon Age 2 have been smartly expanded upon here, reaching a nice equilibrium between the strategic gameplay of Origins and the flashy action of its sequel. These features and more - all molded around the theme of being a butt-kicking, take-charge Inquisitor - make Dragon Age: Inquisition the new gold standard for BioWare RPGs.


Winner: Best RPG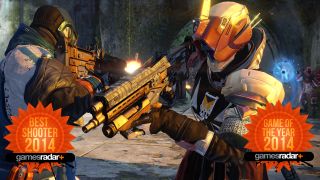 Game of the Year 2014: Destiny
Our review described Destiny as "Vast, beautiful, and endlessly satisfying". In the months since, it has only become more so. Finish the campaign, and you've only learned the basics. As the hours and XP levels go on, Bungie's sci-fi epic continues to expand and evolve. New economies appear, providing access to more power, complex facets of the already peerless gunplay, and whole new ways of perceiving and interacting with its universe. New classes of weapons and armor bring critical perks and considerations, changing the way you play and turning a great shooter into an unfathomably deep, player-shaped experience. Then the Raid delivers some of the most elegant, intelligent, and utterly unique gameplay ever encountered in an FPS.


Delivering the obsession-forming depth of the full-fat MMO experience in a more palatable, streamlined form, and woven seamlessly with what would be a best-in-class shooter on its own, Destiny is a game-changing landmark. It encapsulates how far both shooters and online console gaming have come, and sketches a very exciting roadmap for this new generation's future.


Winner: Best Shooter, Game of the Year 2014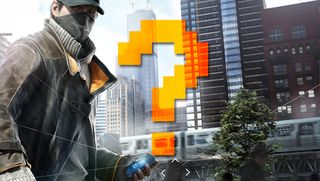 Give it a minute to sink in
There you have it - our picks for the absolute best games of the year. Now we want to know: what do you think? Whether you agree or disagree with our choices, tell us your take on 2014's selections in the comments below.


Be sure to check back here on GamesRadar as we celebrate the best games of 2014 throughout this week, with in-depth looks at the top 5 GOTY picks and the games that just barely missed a spot on our list.