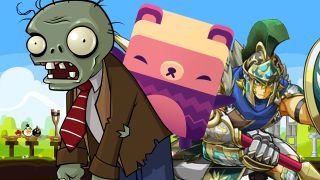 Start downloading
The mobile gaming library is a gargantuan, untamable beast. Just browsing the numerous game options on the Google Play Store can be daunting, making it tough to sort out the gems from the turds. But if you're looking for a great piece of entertainment software for your Android mobile device, we've done all the work for you, picking out all the ones you absolutely need to get your hands on.
You'll find everything from outstanding match-three puzzlers to amazing RPG adventures on the Android - you just need to know where to look. That's why we've pulled together 25 of the best Android games you can download right now, so you don't have to wade through the muck and do a bunch of guesswork.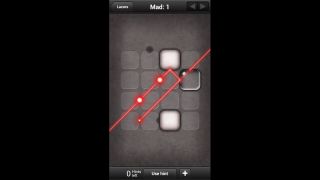 25. Lazors
For all the frenzied, arcade-style experiences on mobile that ask you to race against the clock or scramble for a high-score, it can be nice to just kick back and relax with some simple, worry-free brainteasers. That's Lazors to a tee: a simple block-rearranging game where you need to bounce a laser around a small grid until it overlaps specific nodes. Despite the straightforward presentation, it's full of nice little details, particularly the 'plink!' sound effects when rearranging the tiles. And if you think it starts out too easy, just wait until you reach such mind-boggling block types like glass or light-redirecting prisms. Do yourself a favor and resist the urge to pay for hints, and you'll get hours of enjoyment out of this pristine puzzler.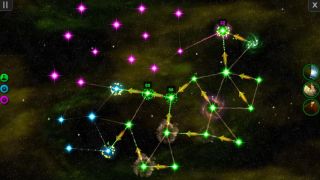 24. Starlink
It may not be Mass Effect or StarCraft, but Starlink brings some strategic space drama to Android nonetheless. Starlink lets you lay claim to the stars themselves in epic war campaigns conducted by tapping your screen, though it's not nearly as simple as it sounds. While you're trying to conquer every star in a given map, so is your opponent, and keeping all your stars safe while taking over new ones means fighting a war with many fronts. Demanding your attention and brainpower, Starlink is nonetheless a fun experience that lets you test your mental reflexes. And if you buy into the full version, you get two different kinds of multiplayer to go with it: online, or hot-seat with the friend sitting next to you. Just be careful about your virtual space war coming to real blows.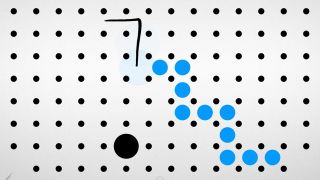 23. Blek
If you've ever daydreamed about those simplistic doodles in the margins of your notebook coming to life and inching around, Blek is about to make those idle dreams come true. By simply dragging your finger across a portion of the screen, you'll create a living line that mimics whatever motion you just drew out. Once you've gotten the hang of directing this lively little loop, you can move on to the actual challenge: guiding the line in such a way where it can pass through colored discs without bumping into any black spots. Like any good puzzle game, Blek coaxes you in with simple, open-ended solutions, then vigorously tests your logic with elaborate layouts later on.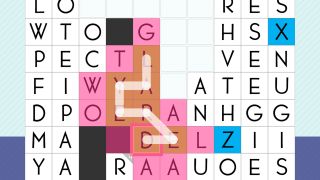 22. Spelltower
Spelltower is one of the most elegant stress-inducing games youll ever play. Its clean lines and gentle colors are always eye-pleasing, but they're a small comfort when you realize that youve completely screwed yourself by stranding letters too far across the board. As you make words by dragging your finger from tile to tile, the letters disappear from the grid; if you leave letters too far apart to connect, too bad, so sad. For extra pressure, play one of the modes where you must hastily make words as new tiles continue to fill the grid, pushing ever closer to the top (and, in turn, defeat). Spelltower is for the true word game connoisseur.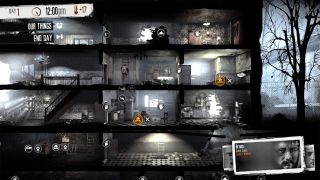 21. This War of Mine
Your home is in the middle of a war zone. There are no standing grocery stores to get food from, most of the population has been killed, and there are hostile bandits, soldiers, and other skittish survivors everywhere. This is where you need to survive. As you're out scavenging abandoned buildings to gather food, crafting materials, and weapons, you never know who might be in the next room, waiting to gun you down for your stuff. Back at your shelter it's no better. You and your companions can become ill from disease, the house can be raided in the night, or people can simply starve to death without the proper supplies. Playing This War of Mine is an intense and engrossing experience, where every decision can result in dire consequences.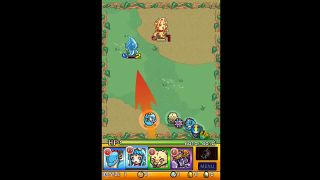 20. Monster Strike
The 'Gotta catch 'em all!' structure is everywhere in mobile games, but it's not often that there's truly addictive gameplay to match your fiendish monster collecting. Monster Strike is an exception, with a unique and clever battle system that plays a bit like a turn-based version of Tin Pin Slammer. Each monster, faery, or Three Kingdoms warrior in your squad acts like a ball on a billiards table; during your turn, you have to angle a forceful shot to try and hit enemies or nudge your own pieces to trigger devastating elemental attacks. It's easy to grasp but tough to master, as you try to perfectly line up a coup de grace trajectory to wipe out all your enemies with a single slam.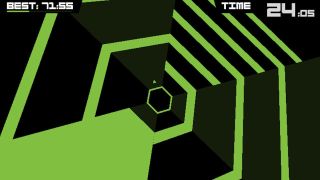 19. Super Hexagon
On paper, Super Hexagon sounds simple enough: your goal is to safely navigate your cursor through a tunnel of shapes (such as, oh I dunno, hexagons). Each shape has a gap in it somewhere, and by moving your cursor into that gap, you'll successfully avoid being instantly annihilated, free to continue enjoying the rockin' techno soundtrack. But things start flying off the rails almost instantly. The screen shifts and tilts all over the place, colors change erratically, and the shapes start flying at you faster and faster. But hey, if it gets to be too much, you can always pick up the soundtrack separately and enjoy it stress-free.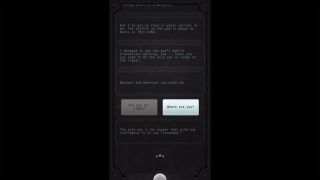 18. Lifeline
A science student by the name of Taylor has crash-landed on an alien world, and youre his sole point of contact. Alone and afraid, he reaches out to you for advice - should he try to make camp, or head for that structure he sees in the distance? Lifeline is a text adventure that plays out in real time as Taylor tries to survive freezing cold, hunger, and hostile aliens. Your advice could save his life, or doom him to a grim fate... and will probably do both, eventually, as you play through the games many different endings. Remarkably well written, Lifeline will have you reaching for your phone to see if you have a message waiting from Taylor, or if hes still somewhere out there, comms off, trudging toward the unknown.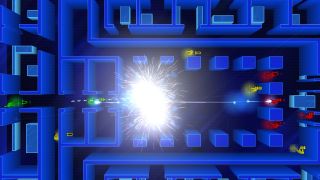 17. Frozen Synapse
Frozen Synapse is one of the simplest turn-based, tactical strategy games you can find. Your team of armed, neon green soldiers are dropped into an arena with an enemy team and sent to capture objectives or eliminate your opponents. What makes Frozen Synapse interesting is that both teams play their turns out simultaneously, so you'll only succeed based on your ability to anticipate enemy movements, set up ambushes, and use reactionary tactics based on your enemy's previous turn.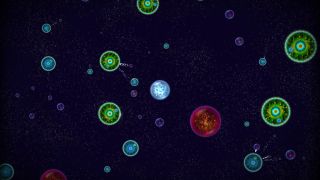 16. Osmos
If you're looking for a game that'll let you chill on your couch and get lost in some relaxing meditative music, Osmos is perfect for you. In it, you control a mote that gets larger as you absorb other, smaller motes while avoiding the big ones that will suck you up. It's all about using your propulsion sparingly to retain your size, because the more you guide your mote, the smaller it gets. The game modes and goals are simple, but that's the way it's meant to be. When you just want to take a load off, Osmos is the way to go.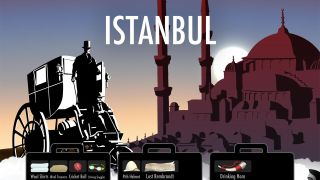 15. 80 Days
It sure does sound romantic to take a whirlwind adventure around the globe, but somebody has to actually plan all that travel, yknow. In the case of 80 Days, its you as Passepartout, valet to the massively unappreciative Phileas Fogg. Gorgeous visuals and crisp writing accompany you as you try to find the best route around the world, while keeping an eye on your finances and trying not to lose any luggage. The path you take is yours to choose, as are the experiences youll have along it. Avoid getting caught up in the brewing revolution (or don't!), chat with the mysterious redhead in the train, shop the bazaar, or just wander through the streets at night. Fogg may be the headliner, but that doesnt mean you cant have some adventures of your own.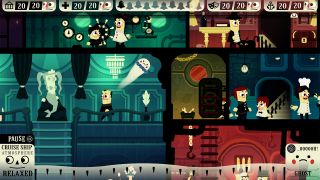 14. Haunt the House: Terrortown
Here's a twist on your standard ghost story: instead of being chased by a ghost and trying desperately to escape, you play as a ghost who's trying to scare people out of the neighborhood so you can rest in peace. That's the idea behind Haunt the House: Terrortown, the mobile sequel to the original flash game Haunt the House. As you might expect from the title, your job is to haunt various buildings around town to scare away all the people inside, which involves possessing objects and making terrifying spectacles until those people run screaming into the night. It's a cute, simple, and fun title with adorable art and a lot of creative hauntings for you to test out.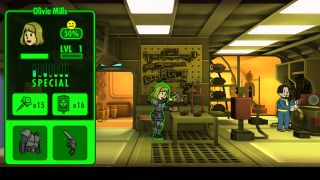 13. Fallout Shelter
Fallout 4 isn't in our hands yet, but Bethesda gave us Fallout Shelter to tide us over. Instead of wandering the wasteland killing monsters and bandits, Fallout Shelter puts you in charge of your own vault (with its own number and everything). You decide what goes, and how your residents live their post-apocalyptic lives. Everything from the vault's layout and supply production to your population's happiness and reproduction is under your control. There's a lot on your plate, but managing it all is one of the most engaging experiences you can get on Android. You won't be able to put it down.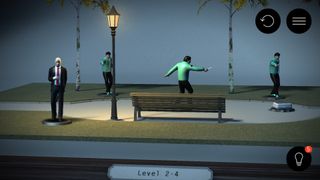 12. Hitman GO
Forget the disguises, stealth kills, and handy gadgets - Hitman GO trades all that in for simplistic visuals and turn-based, slide puzzle-like gameplay that'll definitely have you scratching your head. As Agent 47, you need to make your way to various objectives spread across each level while avoiding and eliminating guard patrols. It's all about studying your enemies' movements and positioning yourself in the right place at the right time - much like the stealth game that inspired it. Sound too easy for you? Try to complete level-specific challenges that have you going for no-kill completions, finishing in a limited number of turns, or claiming additional, heavily guarded objectives.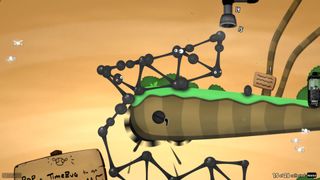 11. World of Goo
With a name like World of Goo, you wouldn't think the game would be all about building things and managing physics. All you have to do is get your goo balls into a pipe at the other side of the screen, but in order to do that, you'll need to overcome each level's difficult terrain by building structures with those goo balls. It's like that time you had to build a bridge with popsicle sticks in science class, except gelatinous goo is much less stable. Half of the fun is in trial and error: Your gooey structures will fall down in failure, but when you construct a stable bridge that spans a chasm successfully, nothing is more satisfying.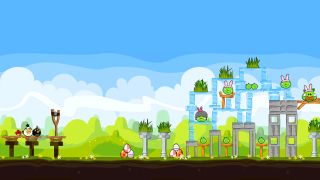 10. Angry Birds
Maybe it's the squeals of the evil pigs as they're crushed by their collapsing, makeshift fortresses, or the feeling you get from nailing that perfect shot that causes a massive chain reaction. Whatever the allure of Angry Birds, it'll dig its talons in deep, and you'll find yourself wondering where the time went as you launch yet another feathered projectile from your slingshot. But there's a reason why Angry Birds is one of the most popular mobile games to ever hit the market: it's a blast. Whether you go with the original game, the Star Wars edition, or one of the many other iterations, the Angry Birds are sure to please.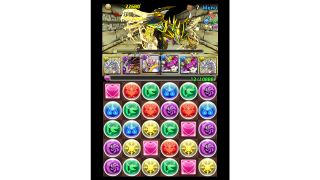 9. Puzzle & Dragons
Given that mobile phones are more ubiquitous than Game Boys ever were, Puzzle & Dragons could very well be the Pokemon of this generation (at least until the Western release of Yo-Kai Watch). P&D uses a similar premise that has you capturing, leveling, and eventually evolving any of the wildly diverse creatures you encounter, hopeful to attain one of the ridiculously rare monsters from a pool of thousands. But it's the addictive match-three gameplay that'll really suck you in; though it initially appears to function like Bejeweled, there's a wealth of complex tactics for pushing tiles around the board to line up absurd combos. When you finally grasp the technique, each turn makes you feel like you're orchestrating a glorious symphony of colored orbs.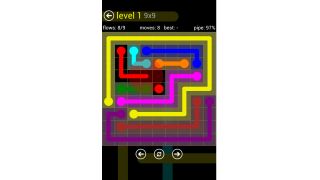 8. Flow Free
Flow Free is the gaming equivalent of putting your hand in a bag of rice or peeling the plastic off a new electronic device - it just feels so calming and right, which is perfect for anyone dealing with anxiety. The game is simple: there are several pairs of colored dots on the screen, arranged along a grid, and you have to draw lines between each pair that fill up all the squares on the board. It can start to get challenging as you reach the higher levels, but it's always satisfying, with delightful little popping sound effects that are like tiny voices telling you great job! Admittedly, the free version has some annoying ads that pop up between puzzles, but buying any $1 'premium board' pack removes them forever. I'd say it's worth it, and it'll probably be the most relaxing dollar you ever spend.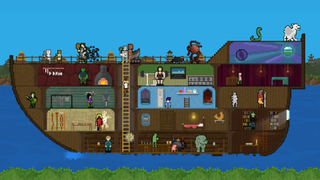 7. You Must Build A Boat
If you're going to build a boat, you may as well go all out. YMBAB starts you out in a dinky dinghy with only a skeleton and a zombie as your crewmates - but eventually, you'll be the captain of your own magnificent cruiser. Like 10000000 before it, this is a fast-paced match-three puzzler that has you shifting entire rows and columns instead of individual tiles. But you don't have all day, because your explorer is plowing through a simplistic 2D dungeon at the top of the screen; you'll have to fiendishly line up combos to help him persevere against a wide variety of monsters (which you can eventually recruit to your ship's crew).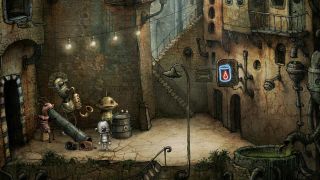 6. Machinarium
We've given Machinarium high praise in the past, even calling it one of the best steampunk games ever, and we stand by those commendations. In addition to a responsive and smooth touch interface that makes its point-and-click setup work flawlessly, Machinarium's grungy and unforgiving world gives you an immediate sense of place. Just by looking at the world, you feel for its little robot protagonist, lost in this wasteland and searching for his lady-robot love. This is the sort of game that pulls you in and makes you want to don your gear-trimmed top hat. Hey, we won't tell if you won't.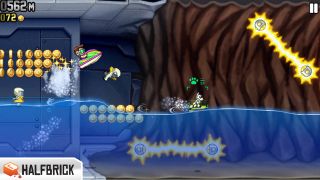 5. Jetpack Joyride
Researchers in a top-secret lab should know better than to put a "Do Not Steal" sign next to a kickin' jetpack prototype, because inevitably, someone named Barry Steakfries is going to bust through the wall and take that baby for a chaotic, property-destroying joyride. This is a simple endless runner that gives you ample freedom of vertical movement - and you're going to need it, because there are plenty of floating coins to collect, electrified gates to weave around, and incoming missiles to dodge. And the rush of snagging one of the many power-up vehicles - including a Metal Slug-esque mech and a giant dragon named Mr. Cuddles - will keep you coming back again and again.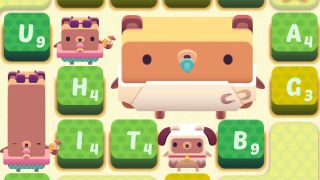 4. Alphabear
Simple at its core, Alphabear packs a lot of pleasing attributes into a very tidy, adorable package. Letters are gradually revealed on the playfield, but each tile has a lifespan - if you dont use it before its turn-based timer runs out, it morphs to stone and blocks your path to the really big bonuses. Play in timed mode to give your brain a quick workout, or do a big board to challenge yourself and achieve the sky-high score that will net you a rare bear. Oh, did I leave out the part where you collect immensely cute bears that give you stat buffs and bonuses? Yeah. You do that, too.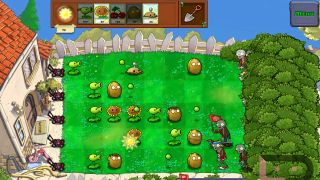 3. Plants vs Zombies
Plants vs Zombies is a classic tower defense title you can't stop playing. The zombie apocalypse is upon us, and there's nothing to defend us from the gnashing teeth of undead jaws except... garden vegetation? That's right: the only thing protecting your from getting your brains munched on are flowers and foods rich in vitamin C. What begins with a front yard barricade of Peashooters and Sunflowers becomes an impenetrable force - one that's guarded by giant Wall-nuts as your flora turrets launch flaming projectiles and devastating melons every which way. The zombies never stood a chance.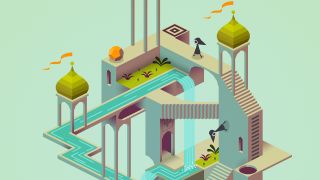 2. Monument Valley
Monument Valley is all about perspective. Each level looks like an M.C. Escher painting doused in watercolor, with paths that invert on themselves to defy the laws of gravity and Euclidian geometry. And it's up to you to navigate your little cone-headed figure through each of its trials, fiddling with levers, pushing buttons, and spinning knobs to bend and transform each environment to your liking. The puzzles themselves are breezy and inventive, and watching each vibrant world shift as you figure them out is a rare treat.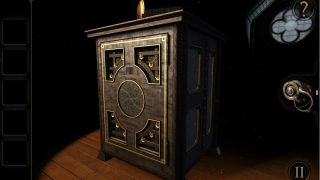 1. The Room
You're in a room, alone, with a box. There's something in that box, but you don't know what it is - just that it's locked behind dozens of puzzles that keep the box sealed, and you have to work them all out if you ever want to leave. That's the story behind The Room, and while its demanding riddles make it well worth playing, it's that extra hint of uncertainty and dread that elevates this game to the top of our list. The sound of calm-yet-eerie music playing as you meticulously examine the box from the light of a single work lamp leaves you feeling exposed and unsettled, heightening the tension every time you solve a new puzzle. Who put this here? Are they watching you? And what are they going to do when you finally get it open?