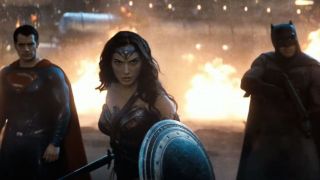 Who's who in Batman v Superman
At the end of the month, something major is happening. We're finally going to see two superheroes who are both considered "good guys" fight each other. No, not Civil War, that opens in May. I'm talking about Batman v Superman: Dawn of Justice. The second film in Warner Bros' DC universe promises more than just its two headlining heroes. Batman and Superman might be the draw, but there's tons of other characters joining them onscreen, from the Justice League to U.S. Senators. To get you acquainted with the massive supporting cast, here's a handy rundown of all the major characters.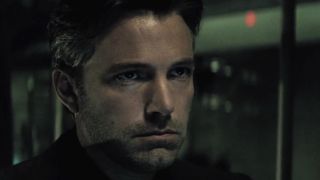 Ben Affleck as Bruce Wayne/Batman
Of course the Dark Knight returns. It's in the title. He's just doing it begrudgingly. And really, who can blame him? After witnessing Superman blaze a trail of destruction across Metropolis and kill loads of innocent bystanders, we know that he comes out of retirement to take down the Man of Steel. "We have to destroy him," he seethes in the trailer. There's a good chance we'll learn exactly why he chose to hang up the cowl, and it's strongly hinted that Robin's death has something to do with it. It's safe to say that Ben Affleck's bulked-up version of Bruce Wayne is a tortured soul. This new version of the character is older, greyer, and more of a grump than any previous Batman we've seen onscreen. Despite his crotchety outlook, Warner bosses are so excited by how he's turned out, that Affleck is rumored to direct (and star, obviously) the first in a Batman solo trilogy.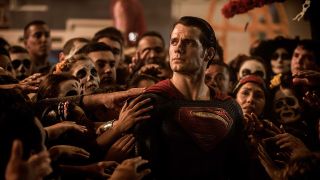 Henry Cavill as Clark Kent/Superman
Superman's been having a rough time since we last saw him. He brought down General Zod to protect Metropolis but no-one remembers that, do they? Or the terraforming engine that threatened to end mankind. The collateral damage of that epic battle is all folks can recall. The figure of Supes erected in his honor is now inscribed with the words 'false god.' The good people have lost faith in the Man of Steel. Poor Kal-El, all he was trying to do was help. And it looks like his path to redemption isn't going to be straightforward. Trailers allude to a court hearing where he's held accountable for the damages caused, and there's also the minor thing of being on Batman's shitlist. And Lex Luthor's too. Superman's got a lot going against him, and judging that he "doesn't approve" of Batman's brutal form of justice, we might see a darker side to Krypton's boy wonder.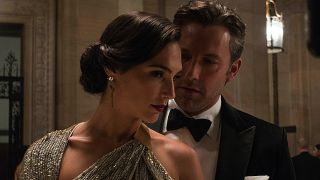 Gal Gadot as Diana Prince/Wonder Woman
Based on the first glimpses of Wonder Woman, who will make her live-action debut in the movie, Gal Gadot is set to become a superhero star. Going on what we've seen so far, the film might make a few brief references to her origin, but don't hold your breath for any major scenes set in her homeland of Themyscira. That's being saved for her standalone movie. That being said, Wonder Woman is a pivotal member of the Justice League, so her involvement here is more than just a cameo. It's a large supporting role that's split into two. She's Diana Prince, an antiquities expert who schmoozes with Bruce Wayne at public events, and she's Wonder Woman, an Amazon warrior who pummels Doomsday in one of the movie's climactic battles. Early word out of test screenings cites Wonder Woman as the highlight of the film.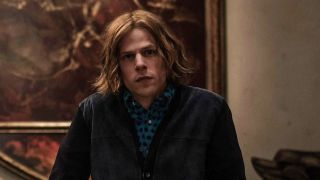 Jesse Eisenberg as Lex Luthor
Lex Luthor seems like an oddball who's incapable of real harm, but that's all part of his plan. Trailers have demonstrated Eisenberg's skill at making Luthor appear to be a meddlesome entrepreneur, who thinks nothing of stirring up trouble between Bruce Wayne and Clark Kent. But the full scope of his evil will cast a wider net in the movie. We've seen Luthors onscreen before, but none quite so dastardly. It's recently come to light that he orchestrates a mass murder as a way to pit the two heroes against one another. It certainly makes us a bit suspicious when he says "The greatest gladiator match in the history of the world: Son of Krypton versus Bat of Gotham!" Is it just us or does it sound a bit like he's gloating?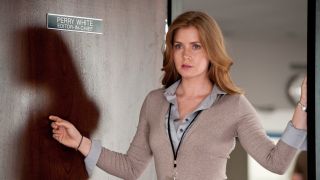 Amy Adams as Lois Lane
While Lois Lane's role in Man of Steel was of the damsel-in-distress variety, her arc looks to be taking a turn. Since we last saw the smart, witty Daily Planet reporter she's moved in with Clark Kent and looks to be a major source of comfort for the big guy. Professionally? She's growing more confident in her search for the truth, as Amy Adams says: "Lois is still sort of like the key to the information, you know? She's the girl going out and getting it and figuring it out and putting it together and all of that, so she's very much involved." Other than that, and the matter of a "big" scene with Batman, the importance of her role is still uncertain. There's a strong possibility that she's the one who uncovers Luthor's plan and/or unveils the secret identities of Batman and Wonder Woman.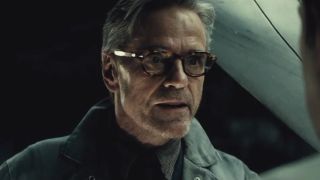 Jeremy Irons as Alfred J. Pennyworth
Typically, Alfred tends to linger on the periphery of Batman's affairs. Well, he is a butler, after all. This will be the first Batman movie in a while to switch up his origin, that in turn, gives him more of a proactive role in Bruce Wayne's vigilante quest. He's still British, yes, that element of his background will probably never change, but he's no longer a well-paid servant. Jeremy Irons is the fifth actor to play the role, and he'll dish out Alfred's trademark wit from behind a console, controlling Batman's arsenal of high-tech gadgetry. Thomas and Martha Wayne originally hired him as a bodyguard, and he's since gone on to become Bruce's chief of security. And he's ex-SAS. If the bits we've seen of him in action are any indication, looks like he'll be trading barbs with the Bat on a regular basis.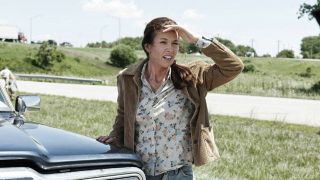 Diane Lane as Martha Kent
Let's face it, Martha Kent's Man of Steel arc was a carnival of tragedy. While still mourning the death of her husband and providing comfort to her son, she also received a serious threat from General Zod. It's Zod's Law (*chortle, chortle*) that rumors have her headed down a similar path, as apparently part of Luthor's scheme involves kidnapping Superman's mother. But this isn't a Man of Steel sequel. So it's uncertain how big of a role Martha might play - especially with many key Justice League players getting cut from the theatrical version of the movie. Hopefully what we do see of her will be more than just a worried matriarch. "She's the antithesis of a superhero,"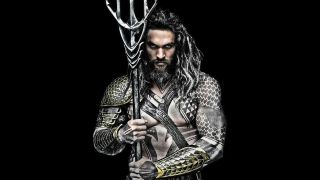 Jason Momoa as Arthur Curry/Aquaman
Khal Drogo is taking to the high seas. Or the low seas. What's it call? Wait, subaquatic, that's what he is. Jason Momoa plays a founding member of the Justice League, Aquaman, a superhero who lives beneath the ocean. He also goes by the less flashy name of Arthur Curry, which could be adopted as his "regular guy" persona for a route into the terra firma world of the movie. But who knows? It's not out of the question that a massive underwater sequence might be included - the film is two-and-a-half hours. To be honest, we don't really know much about his role, except that it's designed as an introductory cameo ahead of his solo movie. The first image of Momoa as Aquaman caused mixed reactions, mainly due to the monochrome palette of his costume. "But I think he is meaner now and upset," the actor said in response, "look at what has been done to our oceans. That's his world that has been polluted." Can't argue with him there.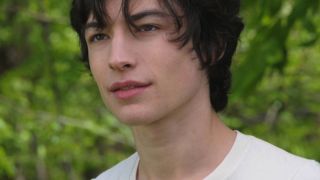 Ezra Miller as Barry Allen/The Flash
The difference between Marvel and DC's screen worlds is that DC's TV shows and movies don't exist in the same universe. At least, that's the official line right now. The Flash played by Grant Gustin on The CW won't make the leap to the big screen, as the studio cast Ezra Miller in the role of Barry Allen. As for the size of that role, it's going to be another cameo. The fastest man on Earth pops up to deliver a "cryptic message" to Batman in his dreams in a section of the movie that director Zack Snyder calls "complicated and bizarre." Whatever the moment, it'll be exciting to finally see him on the big screen.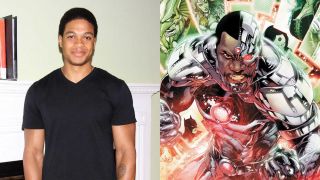 Ray Fisher as Victor Stone/Cyborg
Ray Fisher is a relative newcomer to the movies. He cut his teeth working as a stage actor before landing the role of the half-human, half-machine teenager Victor Stone aka Cyborg. It's hard to gauge how he might be worked into the story, especially as his role is small but key. As a member of the Justice League his live-action debut is an important moment for the DC Cinematic Universe. How exactly he'll slot into the movie is a secret that's still well hidden. He could perhaps show up alongside the scarlet speedster in Batman's fever dream?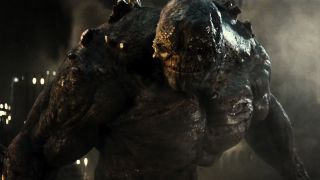 Michael Shannon and Robin Atkin Downes as Zod/Doomsday
This pair share an entry because they're both Doomsday. Sort of. Lex Luthor gets his hands on the Kryptonian General's corpse and uses parts of it to create the hybrid villain that poses a threat to all of humanity. Michael Shannon's face is seen on the other side of a body bag zipper, meaning we probably won't see much more of his Zod-like form before he gets genetically moulded into the monstrous Doomsday. This follows the comic book origin of the character that has Doomday born as a result of a man being cloned over and over and over again. Voiceover artist Robin Atkin Downes (TV's Ultimate Spider-Man, Batman: Arkham Knight) voices the character and also contributed certain elements of Doomsday's movements via motion-capture technology.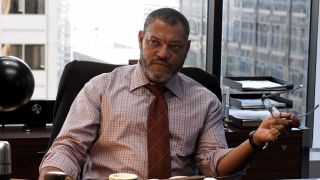 Lawrence Fishburne as Perry White
The Daily Planet editor didn't get a massive amount of screentime in Man of Steel, something that's hopefully going to be rectified this time. Perry White's not a showy character, and he doesn't hail from the same bombastic realm of cartoonishness that J. Jonah Jameson does. He's a no-nonsense editor, a realist, who we're going to see face off against Clark Kent big time. "You don't get to decide what the right thing is," he yells in the trailer. "Who cares about Clark Kent taking on the Batman!"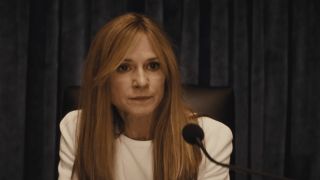 Holly Hunter as Senator Finch
Holly Hunter's unmistakable drawl opens the first trailer for the film as Senator Finch. As a minor supporting character - who's not a member of the Justice League - in a major superhero movie it's unsurprising that we know next to nothing about her. Turn to the film's prequel comic, though, and a whole backstory opens up. Finch leads a hearing and inquest looking into Superman for his crimes against Metropolis - known as the Black Zero event. It could be a brief scene, or it could be that she plays a big part in the public perception of Superman. Hunter's always watchable no matter what she does, so hopefully it will be the latter.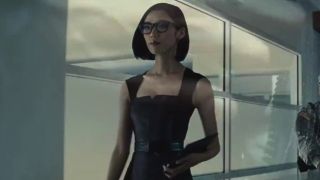 Tao Okamoto as Mercy Graves
Someone's got to do all the menial tasks that Lex Luthor can't be fussed with. That person is Mercy Graves, personal assistant and bodyguard to Lexcorp's CEO, whose job entails aiding her boss in acquiring Zod's corpse and probably loads more illegal stuff that we just don't know about yet. Prior to DC's New 52 reset in the comics, she was revealed to have the same lineage as Wonder Woman - an Amazon from Themyscira. Taking that approach would add some unexpected twists down the line, but it's likely that she will simply serve as Luthor's right-hand woman.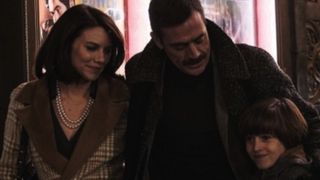 Jeffrey Dean Morgan and Lauren Cohan as Thomas and Martha Wayne
Most Batman movies feel the need to recreate a pivotal point in the vigilante's origin: the death of Bruce Wayne's parents. We're getting to see that same scene play out again except there's two Walking Dead actors taking on the roles of the Waynes. Although we know the bloody fate that awaits them down that dark alley, perhaps this time there will be an added twist to their brief scene?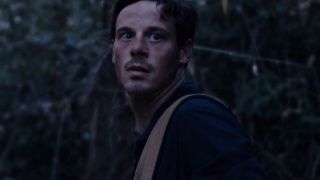 Scoot McNairy as err.. Jimmy Olsen?
Exactly who Scoot McNairy is playing remains one of the film's bigger mysteries. First we thought it was Jimmy Olsen. Then we were told, no, no, it's definitely NOT Jimmy Olsen. Then a French magazine told us that he definitely WAS Olsen. And now we're just confused. McNairy can be spotted in the trailer during Superman's scenes at the senate hearing. He's in a wheelchair and bearing in mind that set photos showed him wearing green knee-high socks, it's rumored that whether he's Olsen or someone else, he was injured during the Metropolis battle and is a witness brought to testify against the Man of Steel.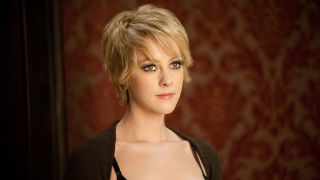 Jena Malone as... Barbara Gordon?
The history of who Jena Malone might be playing is worthy of its own article. Originally it was thought that she'd been cast as Carrie Kelley, who adopts the Robin monicker in The Dark Knight Returns comic. It made sense - Malone had short red hair at the time, the same as the character. That rumor prevailed for over a year, until an article confirmed, with 100% certainty, that she was tackling the role of Commissioner Gordon's daughter, Barbara Gordon aka Batgirl. Both options added up and it's easy to figure out how either character might be integrated into the story. Unlike the mystery surrounding Scoot McNairy's character, we're going to have to wait a while to discover the truth behind Malone's role. Zack Snyder ruled out both Carrie Kelley and Barbara Gordon, telling Entertainment Weekly that none of the guesses so far have even come close (which is an odd statement to make, considering that an official WB marketing survey pegs her as Barbara Gordon). She's not even in the theatrical cut anymore. Malone's role was snipped during the final edit, so we probably won't find out who she's actually playing until the R-rated Ultimate Edition hits shelves.