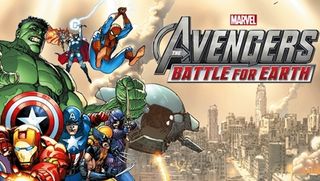 Avengers (and the rest) assemble!
Ubisoft's revealed the full character list for Avengers: Battle for Earth, the Kinect-enabled brawler that'll hit stores at the end of this month (with a Wii U version due two weeks later). Marvel fans will recognize the names on this list, as the game draws on the comics' Secret Invasion storyline from a couple years back, while even comics neophytes ought to know the game's big names like Wolverine and Iron Man. But who else will you be controlling--and what exactly will your Kinect-flailing compel them to do?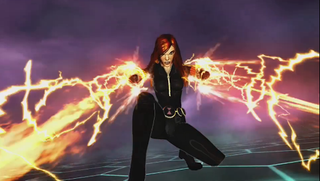 Black Widow
Marvel's original Black Widow was a mass-murdering vigilante Satanist, next to which the Silver Age's sexy Soviet defector seems a bit mild, but Cold War-era antiheroine Natasha Romanova is the one who stuck around, so that's who you get here. The Russian double-agent is resistant to aging, capable of withstanding disease, and a superhumanly strong world-class ninja and gymnast, which we're betting are her most useful skills in a fighting game. This is all due to her Cold War conditioning, which was intended to turn her into a super-Russian but just made her a really great asset to SHIELD after her defection. Good thing too, because who would America have that could possibly counter such a soldier?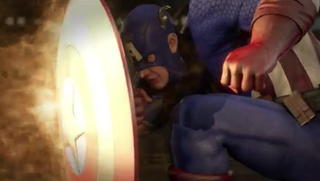 Captain America
Even if you don't know comics, you probably know Captain America; and if you don't, the name and star-spangled get-up should be all the primer you need. One of the headliners of Battle for Earth, Captain America was created in 1941 when US scientists used pumped a secret chemical formula into uber-weakling Steve Rogers, making him the Hitler-punching supersoldier we all love today. Besides ensuring that Marvel characters aren't all speaking German today, this had the effect of producing a tough-but-agile brawler with long-range shield attacks who ought to provide a solid first choice for new players.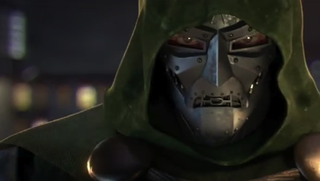 Dr. Doom
Victor von Doom is the arch-enemy of the Fantastic Four, but by the time you've established your character as a super-genius master sorcerer with deadly hand-to-hand skills and a suit of armor that protects him from pretty much everything in the universe, it's probably okay to put him up against every other hero in a game or two. In fact, Doctor Doom is one of the go-to supervillains for Marvel-based games, having played antagonist roles in everything from NES-era platformers to this year's Avengers Facebook game. His powers include psychic projectile attacks, a high resistance to damage, and of course vicious rhymes.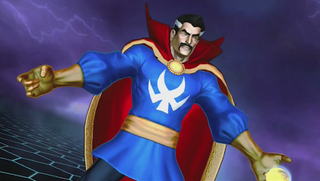 Dr. Strange
After making Spider-Man together, Stan Lee and Steve Ditko (mostly Ditko) created Dr Strange in the early 1960s. That decade's obsession with weirdo psychedelia and mysticism would have a deep and enduring effect on the character that has battled everything from Lovecraftian tentacle-monsters to the Egyptian god of chaos since then.
While not one of Marvel's top-tier properties today, the character's a frequent guest star in other comics and games such as Ultimate Marvel Vs Capcom 3 and Marvel: Ultimate Alliance. Given that psychic projections, energy attacks. and whatnot are pretty much de rigeur in a brawling game, it'll be interesting to see how Ubi chooses to distinguish this freaky-deakiest of Marvel's heroes.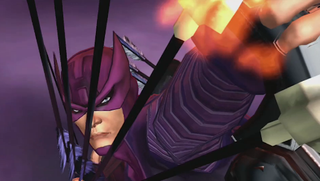 Hawkeye
In a cast of overpowered superhumans, Hawkeye stands out because his superpower are limited to aiming arrows well and his origin is merely, losing his parents made him sad so he got tough and cool. With a fighting style that favors agility and inventive use of his environment, Hawkeye is a master swordsman and (obviously) unmatched in his proficiency with a bow and arrow. Expect plenty of trick-arrow attacks and fleet-footed evasive moves.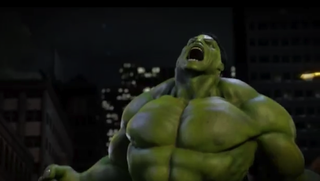 The Hulk
Marvel has always had a knack for humanizing the weirdest of heroes with quintessentially sympathetic psychological traits, and the Incredible Hulk--a smart guy with uncontrollable rage issues--is no exception. Of course, for most people this means a spell in anger-management, but this is comics, so the Hulk's rage is what triggers his transformation into an uncontrollable smashin' machine.

While the character didn't play a role in the Secret Invasion storyline, you'd be a damn fool to make a game about Marvel heroes beating each other up and not put Hulk in it, and Ubi apparently aren't fools.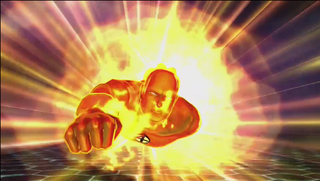 The Human Torch
Johnny Storm, aka the Human Torch, is the only member of Marvel's Fantastic Four to put in an appearance in Battle for Earth--which means we miss out on bashing folks with Rex Reed's rubber limbs, turning Sue Storm-invisible at key moments, or declaring every everlovin' hour of the day to be Clobberin' Time. But it also means the game will have a stack of fire-based attacks, projectiles and flight powers, so, good tradeoff.

The Human Torch was last played onscreen by Chris Evans, who went on to also portray Captain America, making Battle for Earth one of the only games we can think of to feature two characters who've been played by the same screen actor. (Nolan North doesn't count.)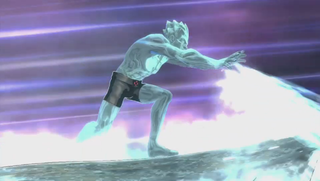 Iceman
One of the five original X-Men, Iceman's powers, it may not surprise you to learn, are based on freezing the atmosphere around him into solid ice. This enables a range of manouvers and attacks, including frost blasts, the ability to create complex weaponry out of thin air, and the power to cross large distances quickly with the creation of instant Ice Slides. Within Battle for Earth, expect a quick fighter whose special attacks can freeze opponents solid.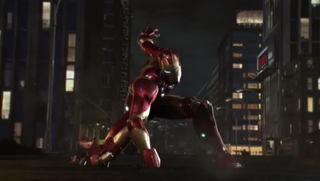 Iron Man
Iron Man's most significant power as it pertains to us mere humans might be his strong hand in propelling Marvel Studios to the Hollywood A-list, but within comics the character has been a fan favorite for years. Iron Man has a nigh-indestructible super-suit which he attained by being really smart and really really rich, making him basically the best guy in the world as far as non-superhumans go.
The character's role in the Secret Invasion storyline sees him tricked and publicly discredited, which we expect he'll combat in-game by hitting things really hard with repulsor beams and shooting missiles at everyone.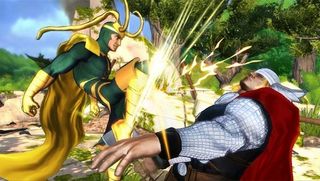 Loki
The adopted brother and arch-enemy of Thor, Norse trickster-god Loki plays villain roles in both the Thor and Avengers movies and is already listed as appearing in next year's Thor sequel. While Loki's appearances in the Marvel continuity date back as far as those of his heroic brother, the character's seen very few playable appearances thus far, so we're looking forward to taking control of the speedy, vicious fighter.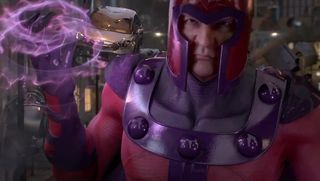 Magneto
Obviously Magneto is one of the most powerful characters in Battle for Earth, what with the ability to control any and all metal on Earth, up to and including the North and South poles. He uses said power to fight for the rights and supremacy of the mutant race, even if he has to fight other mutants--namely the X-Men--to do so. Likely to show up in the game are the character's enormous powers of magnetism and telekinesis, as well as a history that's seen him fight alongside and/or against many Marvel heroes and villains alike.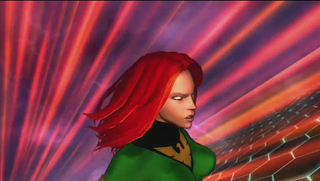 Phoenix
Phoenix is a disembodied universal force that's manifested itself through various characters over the years. Battle for Earth's Phoenix is modeled on Jean Grey, the ex-X-Man who channeled the force during Chris Claremont's classic Dark Phoenix saga.
Phoenix's powers include traversing and manipulating spacetime, absorbing the consciousness of the entire universe, energy blasts that have destroyed whole planets, and channeling the life force of beings not yet born within our timeline. So she should be a pretty good character to pick if you're unsure.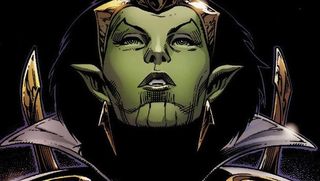 Queen Veranke
The Skrull Queen and initiator of the Secret Invasion itself, Veranke is one of the most powerful beings of her race. Her advanced shapshifting abilities allow her to go undetected by the Avengers' security systems as well as (probably more pertinently to this discussion) taking on high-powered variants of her opponents' powers.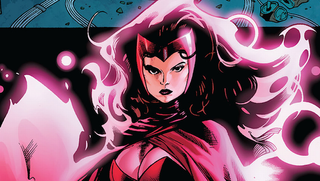 Scarlet Witch
Magneto's daughter and the instigator of the comics' House of M storyline that preceded the Secret Invasion, Scarlet Witch isn't Magneto Lite, Thanks to her Hex Magic, she's able to manipulate others' memories, luck and the flow of time, with later storylines involving the character deconstructing and imperiling the nature of reality itself.
Thus far, her playable in-game appearances haven't quite explored the extent of these powers, though we imagine it would be pretty hard to incorporate existential annihilation into a one-on-one brawler. But Ubisoft is clever, so we live in hope.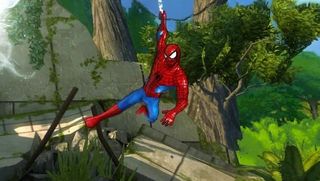 Spider-Man
It's hard to imagine anyone reading this doesn't know the basics of Spider-Man: shy teenager, radioactive spider, implausible superpowers, friendly neighborhood web-slinger.

Besides spearheading the comic film boom of the last decade, Spider-Man's starred in numerous video games--including a few notable non-canonical appearances in the 8-bit era, and a series of high-flying adventures over the last two generations that put the lie to the old adage about licensed video games always being substandard. The character's generally a quick, agile all-rounder, and his appearance in Battle for Earth looks to continue this tradition.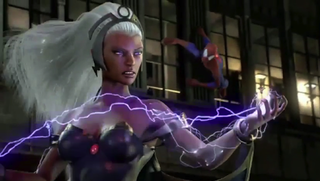 Storm
One of the most powerful X-Men, Storm's powers generally tend to get toned down for games so as to give the other characters something to do. The sometimes leader of the X-Men's incredible powers allow her to control weather all over the globe, which mainly manifests itself as shooting lightning and mini-tornadoes at people and hovering just above the ground. Still, we're always looking for new and interesting uses of Kinect, and the ability to cause weather-storms throughout the globe certainly fits that bill.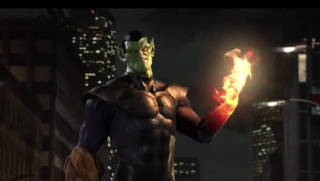 Super-Skrull
The Secret Invasion storyline (and thus Battle for Earth's own plot) hinges on a covert invasion of Earth by a hostile alien race, the Skrull, whose shapeshifting powers and advanced combat abilities strike deadly blows against the Avengers and the planet at large. Super-Skrull was originally augmented with enhanced abilities and the powers of each of the Fantastic Four, though his allegiances in the actual conflict may surprise you! Unless you expect he'll be fighting anyone the game sets him against, in which case yeah, he will.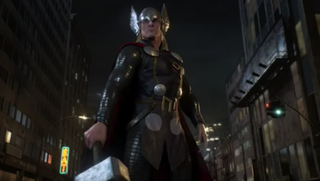 Thor
Thor is the Norse God of Thunder, with all the ridiculously overpowered attacks and strained mythological references this entails. While his particular grudge is with treacherous adopted brother Loki, the near-immortal Thor has served as a long-standing member of the Avengers since the team's inception, and as such has fought all manner of foes human and intergalactic alike.

One of the game's more muscular fighters, expect Thor to be a good choice for players who prefer strength over speed and archaic thee-and-thou talk over snappy Spidey-style quips.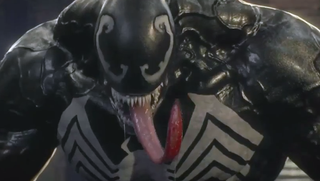 Venom
Marvel originally got the idea for Venom by paying a fan $220 for the concept, which is pretty generous for the notion of Spider-Man gets a black suit but a low price to pay for what would evolve to become one of comics' most enduring characters.

A longtime foil for Spider-Man, Venom's a shapeshifting extra-terrestrial life-form capable of imbuing its host with superhuman speed and strength. Previous titles such as Marvel vs Capcom have capitalized on this most brawler-ready of abilities, which Battle for Earth looks to showcase in full effect.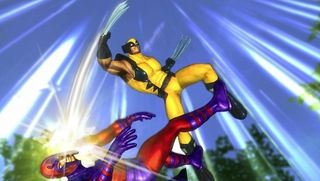 Wolverine
Wolverine is one of Marvel's most popular characters in spite (or because?) of his perennial grumpiness, fondness for subjecting teammates to second-hand cigar-smoke, and being Canadian. Another X-Men import, Wolverine's made ample game appearances over the years, usually depicted as a highly agile close-range brawler with superhuman healing abilities and a fighting style that focuses heavily on the razor-sharp, indestructible claws coming out of his hands. His appearance in Battle for Earth looks to be no exception, with the character already showing fast, distance-closing moves and deadly hand-to-hand attacks.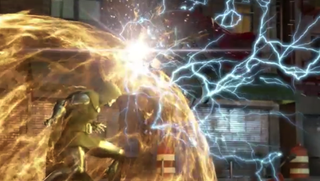 Prepare for Battle
The Kinect version of Marvel Avengers: Battle for Earth is out Oct 30, with the Wii U edition releasing alongside the system in November. Are you looking forward to Ubisoft's take on these beloved superheroes and villains? For some further inspiration while you wait, check out our list of the best Spider-Man games and best superhero games games.