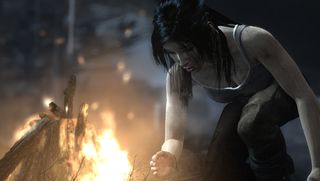 So it's a bit of a fixer upper
I don't know if you guys have noticed, but the past year has been filled to the brim with PS3/360 titles getting re-released on the PS4/Xbox One. Not only are heavyweights like Grand Theft Auto 5, Tomb Raider, and The Last of Us here, they're just the beginning. Games like DmC: Devil May Cry, Dark Souls 2, and Ultra Street Fighter IV are on the way - all of which we actually predicted in previous versions of this article - and you can be sure similar announcements are on the way.
During the sometimes lengthy wait between proper releases, these new-gen upgrades inspire gamers to explore titles they missed the first time around. Plus, let's be honest, we're all too lazy to plug a a PS3 or 360 back in after getting a new system. Lastly, with so many big releases tantalizingly far off, now is a perfect time for some underappreciated gems to get a new lease of life. So, publishers, if you're going to keep porting games anyway, why not jump on the bandwagon with these?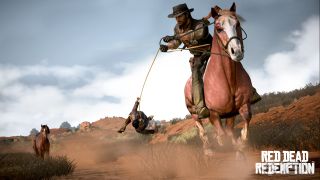 Red Dead Redemption
The death of the Old West has rarely been as stirringly portrayed as in Rockstar's Red Dead Redemption. Few knew what to expect from this pseudo sequel, but I doubt anyone anticipated the emotional highs and lows of John Marston's border-crossing manhunt. Like an interactive version of Clint Eastwood's greatest westerns, there aren't many games like it, and despite huge sales, a game this good deserves new-gen exposure.
After the immediate success of GTA5 on new-gen, Rockstar's fans are ready for more open world mayhem, so why not keep that momentum by updating RDR? Bundle it with the fun zombie DLC and you've got an even more attractive package, especially if Rockstar ever plans to make a sequel. Four years is a long time for impatient gamers, meaning newer players could use a new-gen example of why they should be hyped for a Red Dead Redemption 2.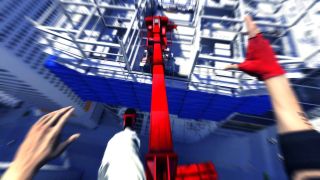 Mirror's Edge
DICE may be most famous as the house that Battlefield built, but its solo FPS endeavor earned it many new fans in 2008. Mirror's Edge made running and jumping work just as well in first-person as it does in Assassin's Creed and Uncharted, but with dizzying, in-your-face intensity. The futuristic run-and-punch action is breathtaking at times, and it's a massive shame that so few people have experienced it.
Fortunately, DICE is returning to the totalitarian future in a much-anticipated follow-up on PS4/Xbox One, but the delayed announcement must have left many wondering why. A new-gen port would be an excellent primer on why the series is so deserving of another chance at the limelight, spreading the word for a sequel that needs all the exposure it can get.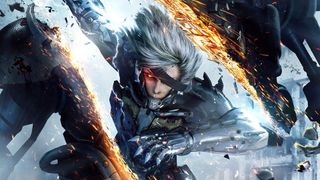 Metal Gear Solid: Revengeance
Hideo Kojima has been the overlord of the Metal Gear series since its 1989 inception, so it was unexpected when he handed an MGS spin-off to an outside developer. Of course, Platinum Games is far from your average team, and the world-renowned Bayonetta-creators turned out to be a great fit for Metal Gear Rising: Revengeance. The insane, hyper-violent action meshes with the sensibilities of 'Netta and Vanquish, giving the once-hated protagonist Raiden the fast-paced robo-ninja action we always wanted.
The slice-'n-dice cyborg only real failing is that cutting things into a thousands pieces would occasionally cause-slow down on last-gen machines. Now that Revengeance has seen a PC port, it would seem a simple next step to get it on PS4/Xbox One. Additionally, Revengeance would help fill the time while we all wait for Kojima to complete The Phantom Pain. Sure, we hope it'll be out in 2015, but our cynical inner voice says otherwise.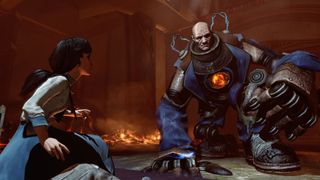 BioShock Infinite
It took Ken Levine and his team six years to craft their follow-up to BioShock (they had nothing to do with BioShock 2), and it made almost as big an impact as its predecessor. The steampunk shooter has a lot to say about misguided patriotism and quantum science, all while keeping the gory gunplay exciting. Infinite's DLC epilogue also offers a compelling glimpse of the world of Rapture before it fell, making a fitting bookend for Levine's story, and one that PS4/Xbox One owners shouldn't miss out on.
BioShock Infinite is one of the better looking games to hit late last-gen, and as you can see in the PC release, it does well running on high-end machines. Infinite is also somewhat notorious for being an expensive production, so a new-gen bundle with the DLC could help recoup some of the losses. True, the original development team has since disbanded, but why not hand the port to a group like 2K Australia? The studio behind Borderlands: The Pre-Sequel even assisted in Infinite's development.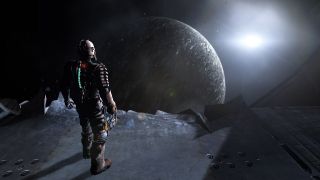 The Dead Space trilogy
EA started out the previous generation by getting behind new series in a big way. Dead Space would be its bloody and dark attempt at creating its own Alien, but with gameplay that expanded on Resident Evil 4. The results were horrifying (in a good way), and its quiet corridors still haunt our memories. The two follow-ups took a more action-oriented approach to horror, but they still had some of the most intense moments of the last generation.
The entire trilogy - along with their substantial downloadable add-ons - may be readily available on PC, but new-gen owners deserve to be just as terrified. If EA hopes to bring back the series for another entry, gamers need a re-release reminder of what makes it so great. And if it would be too much effort to port all three, EA can go ahead and leave off the last one.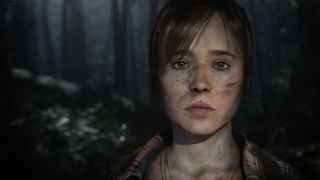 Beyond: Two Souls
The impressively French game director David Cage has mentioned more than once that next generation technology helps with storytelling. Just look how much character can be expressed in the definition of this old man's wrinkles! I'm sure Cage and his team at Quantic Dream are no doubt hard at work on wringing as much emotion as possible out of a new set of digital actors, but a new game will likely take a few years. In the meantime, why not give the many new PlayStation owners a chance to experience the Ellen Page adventure they overlooked during the hoopla of the PS4's launch?
Beyond: Two Souls came out in October 2013, just as Sony was prepping the PS4's release, causing the game to be slightly lost in the next-gen shuffle. A rerelease would rectify this oversight. And though the game isn't without its flaws, visuals isn't one of them. The graphics already look advanced on the PS3, so giving Ellen Page and Willem Dafoe a fresh coat of paint would further improve on the game's best attributes. Rumors persist that this is in the works, and I say the sooner, the better.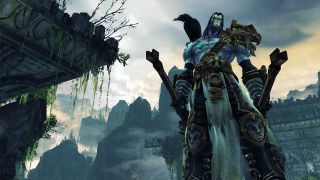 A Darksiders combo pack
The Darksiders games feel like a relic of an old civilization, and not just because their publisher, THQ, shut down in 2013. In an age when seemingly every release comes with online multiplayer, both Darksiders titles are single-player only, and proud of it. The two games are a smart evolution of the gameplay pioneered in the 3D Legend of Zeldas, offering up something rarely seen on non-Nintendo consoles. They deserve to be experienced by more people, and Darksiders' new audience is waiting for them among game-starved PS4/Xbox One owners.
Beyond the hours of fun and snazzier graphics that a new-gen port would entail, repackaging Darksiders makes practical business sense. Nordic Games owns the property now, and another entry is likely years away thanks to original developer Vigil dissolving soon after THQ closed. If Nordic wants to do anything with Darksiders in the next few years, it needs to stake a claim on this new generation now with a shiny port in these quiet months. Think of it as an investment in the future.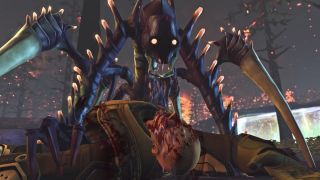 XCOM: Enemy Within
Before 2012, XCOM seemed like one of those classic PC series that would stay stuck in the past--or just receive a reboot as a third-person shooter no one asked for. Then Firaxis, the brilliant team behind Civilization (the game, not the concept), made the aliens vs. army strategy game feel new again in Enemy Unknown and its expansion, Enemy Within. The "just one more turn" gameplay is addictive enough on PC, but the devs did a tremendous job translating the experience to consoles. And they capture that same spirit all over again on the newest consoles.
Enemy Within is another of those great games of 2013 that got lost in the mix of the holiday schedule, overshadowed by bigger releases and system launches. It needs the new lease on life that a new-gen port would afford it, featuring visuals that look like the PC versions pumped up to 11. Who wouldn't want to see alien brains splattered in new-gen fidelity?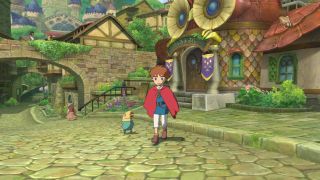 Ni no Kuni: Wrath of the White Witch
I don't want to sound like a whiner when I demand this game getting another chance, because I count myself lucky that Ni no Kuni was even localized in the first place. The title is a dream collaboration that took years to create when Professor Layton creator Level-5 teamed with the legendary animators at Studio Ghibli to create a game. Ni no Kuni plays to both groups strengths to create a memorable RPG that came to the west in 2013. And for a pair of platforms devoid of massive role-playing games, Ni no Kuni would make spur at least a few new sales for the game on new-gen.
There may be space for the game of PS4/Xbox One, and the colorful, cel-shaded graphics would look even sharper on new hardware, but there are a good number of snags with this new-gen plan. Namco published it in the west, but Level-5 is likely the one to make the call with a port, and the PS4 has yet to make much of an impact in its native Japan. Then again, maybe Sony could push to add this game to its library because the PS4 has a real need for more Japanese developed games to sell in its home country. Level-5 already ported Ni no Kuni from DS to PS3, so PS4 has got to be an easier transition, right?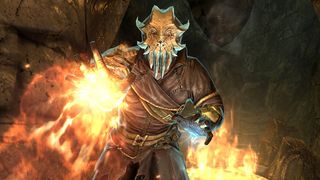 Elder Scrolls V: Skyrim
Look, Ive written a whole editorial on how Id buy a next-gen version of Skyrim, so here are the edited highlights. Aside from the fact itd look amazing, especially if Bethesda licensed a few fan mods, and that next-gen power would be able to reduce or even eliminate load times and texture pop-in etc imagine the fun you could have sharing footage.
Did you work out a killer method for taking out dragons in seconds? Did you find an amazing hidden item or Easter egg? Did you arrange an elaborate, comedy death for a character you really hated? I know you posed two corpses to make it look like they were having sex--just admit it. Well, imagine being able to show all your mates the stuff you see and do in Skyrim? Bethesda--make it so and you can have my money right now.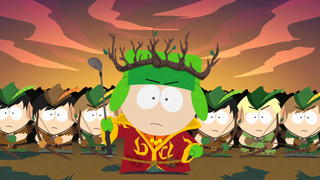 South Park: The Stick Of Truth
Poor South Park. It has already survived a change of publisher, a couple of substantial delays, and it now needs to endure a change of console generations. If I were a pessimist, Id say its "cursed." But Im not. Optimistically, Im saying that the Stick of Truth needs to go next-gen.
And after coming out to strong reviews on last-gen, it deserves an upgrade. Ubisoft is one of the most progressive publishers when it comes to pushing games out on all formats (that aren't Nintendo's), and it has one of the biggest cross-gen line-ups of 2014. Visually, PS4 and Xbox One could make South Park look amazing, but--again--the biggest draw of a new-gen version would be allowing everyone to enjoy a game that weve been waiting an age to actually play.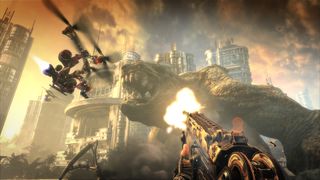 Bulletstorm
Bulletstorm? Really? I hear you say. Yes, I reply. Also, get out of my office. Why did security even let you into the building? Ok, think about this for a minute. This is a game about building up incredible scores by being as creative with violence as possible. Its about finding the sickest, most over-the-top way to butcher a room full of grunts. Again, the PS4s Share button is absolutely made for this game.
So make it happen, Epic Poland (formerly People Can Fly). Give us the PC version of the game, tart it up a little if you like, and let us show our friends how disgustingly efficient we can be when clearing a room full of murderous psychopaths. Well even send you the footage of our absolute best scores on Echoes. Just do us a favour--no loading times for restarts, mkay?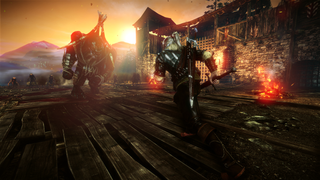 The Witcher 2: Assassins of Kings
Yes, yes--I know The Witcher 3 is coming to next-gen, and I know itll be awesome. Thing is, console owners got a faithful, but relatively ugly port of The Witcher 2 and we deserve to play that game as it was meant to be. While the superior PC version was well received, console owners were a little more apathetic towards the game because it appeared in a post-Skyrim world and never quite dazzled everyone in the same way as Bethesdas epic.
Giving The Witcher 2 a real super-visual make-over for PS4 and Xbox One would a) get more people involved in the series, and b) serve as a perfect catch-up to the events of The Witcher 3 later in 2014. Hell, I'm sure there are some decisions in Witcher 2 that could easily carry over into 3. Ok, people would grab loads of screenshots of the sexy scenes and fill up their social media feeds, but I think--on balance--the positives of a cross-gen Witcher 2 would outweigh the negatives. Given the relatively tiny size of Polish dev, CD Projekt, this seems unlikely. Boo, hiss etc.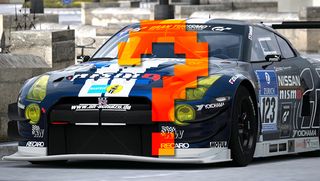 The generation game
Look, 9 times out of 10, Id prefer developers to just crack on with creating proper next-gen games. I acknowledge that. But the games on this list would be great with the enhancements next-gen would bring. Think of any I missed? Let me know in the comments below.
Want more features that blur the boundaries between console generations? We have them! Here's 12 Great Games That Released On Outdated Consoles and here's one on Old Games That Felt Next-Gen.