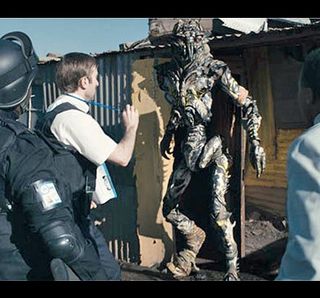 District 9 for Best Picture
The Best Picture category is looking pretty crowded this year, what with the Academy bumping it up to include a mammoth (and quite unnecessary) 10 nominations.
It's still a bit of a shocker to see a few oddballs in there, though.
Even if they are well-crafted oddballs like District 9 . A few years ago Neill Blomkamp probably didn't dare to dream he'd be up for both Best Picture and Best Adapted Screenplay. And for a film that is quite obviously a labour of love.
Will it win? Don't be daft. But it sure deserved those noms.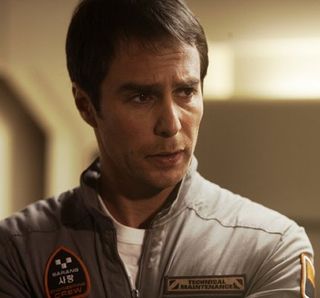 No Sam Rockwell for Best Actor
Okay, not so much of a shock as a bit of a letdown.
If the likes of District 9 and Avatar can earn themselves Oscar nods, surely Rockwell's mind-blowing performance in Moon was worthy of a little awards loving?
The competition was stiff (Bridges or Firth are all but guaranteed to take the award home on the night), but surely Rockwell's fractured, carefully nuanced performance had one up on Clooney?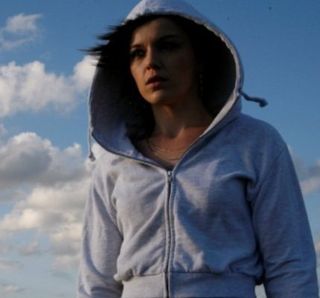 Where's Blighty?
We bet Carey Mulligan's downing a bottle of champagne right now for her well-deserved Best Actress in a Leading Role nomination.
But what about the rest of Britain?
Sure the international Last Station got a few good look-ins, and Nick Hornby's An Education script received a not undeserved "how 'do".
But... Andrea Arnold? Fish Tank ? How about Aaron Johnson's star-making turn in Nowhere Boy ?
All eyes are on Mulligan now...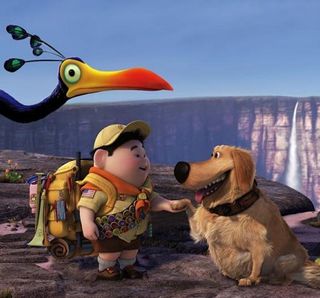 Up for Best Animated and Best Picture
Would it? Wouldn't it?
Pixar have been pushing the boundaries of animated movie-making for the past decade. So much so that it's almost impossible to distinguish its CGI from anything actually shot with a camera.
Which would explain the Academy's choice to "graduate" Up from being a mere animated effort to worthy of Best Picture.
Conversely, by that line of thinking, should Avatar have been nominated for Best Animated Feature as well?
Now that would have been a shocker.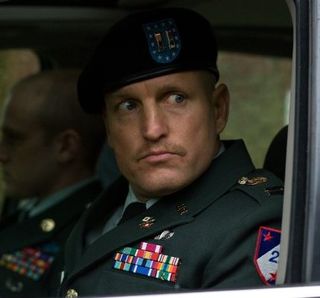 The Messenger nominations
Yet to be unleashed on British shores, Oren Moverman's wartime drama earned itself a pair of noms.
It's Moverman's first time behind the camera, but it's his Messengers screenplay that earned him a chance at the baldie.
We've yet to see it, but the flick's had fair buzz. Roger Ebert called it "a writer's picture, no less than a visual experience that approaches its subject as tactfully as The Messengers do."
Woody Harrelson was the other lucky nominee, getting a wink for Best Actor in a Supporting Role.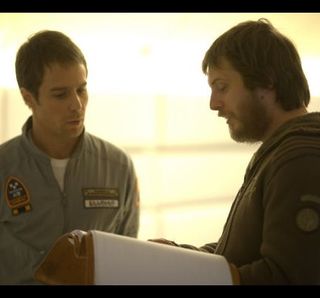 No Duncan Jones for Best Director
So Moon lost out entirely this year, even with the ballooned Best Pic category.
We can't help feeling a little sorry for Duncan Jones.
His compact, thoughtful flick was sort of the indie/rock sci-fi kid in a class stuffed with screaming Avatar s and politically-charged District s.
Big ideas played on a small scale evidently don't grab the Academy. Jones, we've got a shoulder here to cry on if you need it.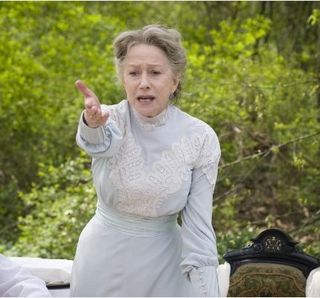 The Last Station nominations
Helen Mirren and Christopher Plummer both lost out at the Golden Globes this year when they were nominated for their turns in this historical drama.
Well, they're back with another couple of surprise nominations from the Academy.
Mirren already bagged herself an Oscar for The Queen back in 2007, so it's interesting to learn that the Academy still have their eye on her. But could fellow Brit Mulligan send her flying?
If anything, it'll probably be Sandra Bullock who dashes Mirren's chances of acquiring her pre-existing baldie a twin...