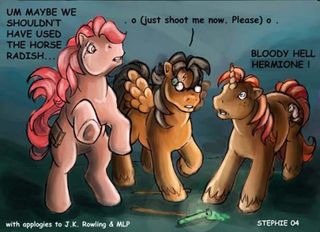 Horses
The Image: It looks like an experiment with polyjuice potion gone awry doesn't it? Not sure whether Harry's miserable exclamation is a result of the accident or Hermione's godawful pun…

Artistic Flair: Good, but for the fact that Ron has inexplicably turned into a unicorn, whereas the others are mere horses. Why?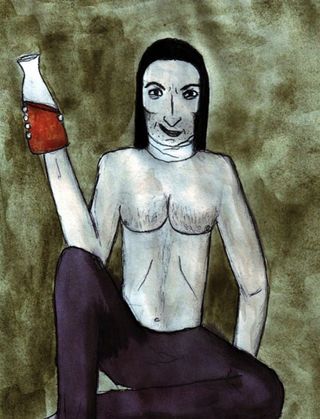 The Half-Blood Prince
The Image: Severus Snape, had he grown up on a housing estate in Glasgow. Just you try telling him not to drink that…

Artistic Flair: We're not sure what's more upsetting, his pecs or his neck…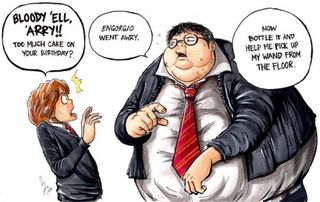 Engorgio
The Image: Ho-ho-ho, Harry's Engorgio spell has gone awry… which begs the question, what exactly was he trying to engorge?

Artistic Flair: Pretty nifty scribbling, although we're not sure why Ron is being played by Jimmy Krankie…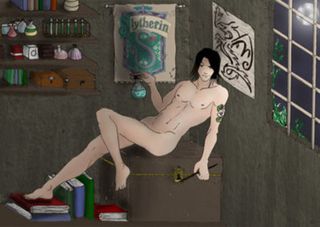 Dungeon Master
The Image: Severus Snape, just chilling out down in the potions lab. And why not, eh? Why not.

Artistic Flair: The perspective is all over the show. Must try harder.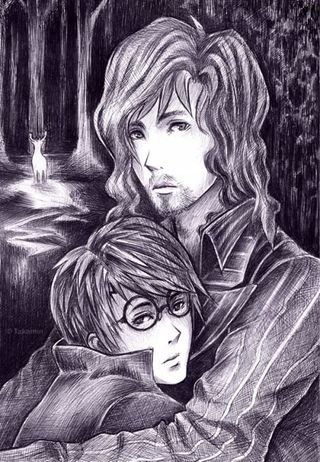 You Cannot Be Sirius!
The Image: Harry and who we can only assume must be Sirius cling to each other for safety, while Harry's Patronus looks on. Bit creepy, this one…

Artistic Flair: Terrible. Sirius looks like a twelve-year-old in a wig!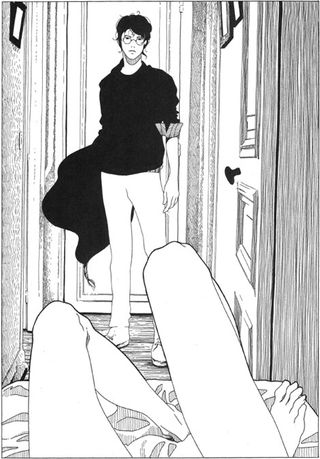 Hello Ladies
The Image: Harry looks set to perform a bit of wand work on an unseen ladyfriend. He doesn't look too thrilled by the prospect, though…

Artistic Flair: We're sure Harry is meant to look brooding an intense here, but sadly, he's coming off a bit rapey…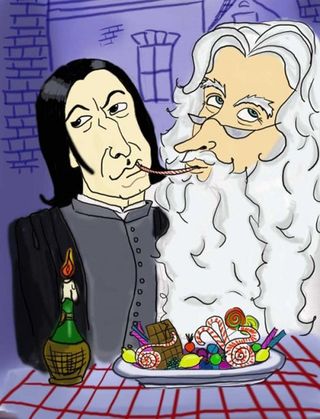 Dinner
The Image: We don't know what's more disturbing here, that Dumbledore and Snape seem about to have a Lady And The Tramp moment, or the fact that they appear to be having a plate of sweets for dinner.

Artistic Flair: It's not bad, in a children's colouring book kind of way.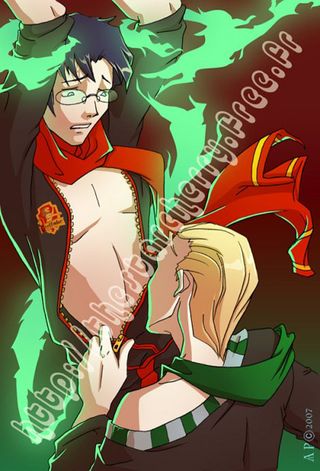 Unwanted Advances
The Image: Yikes! Looks like Harry is "under attack" from a persistent Draco Malfoy. Although that's one of the risks of wearing a zip-up Hogwarts jump-suit…

Artistic Flair: We'd say the artist has captured the sense of impending peril pretty effectively!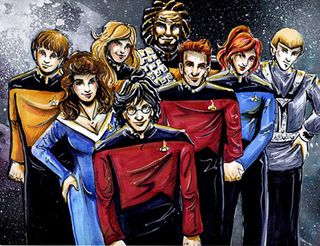 Captain Potter
The Image: Hey, we've all wondered what the cast of Harry Potter would look like as Starfleet officers, haven't we? Wait, come back…

Artistic Flair: Not too shabby, although Hermione seems to have filled out a bit…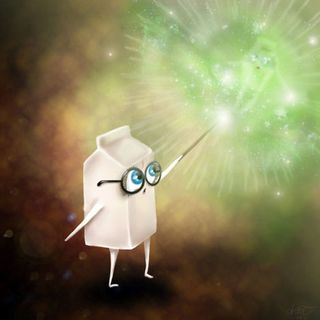 Got Milk?
The Image: It's Harry Potter as he would appear if he were a milk carton. Obviously.

Artistic Flair: If the Boy That Lived were indeed a milk carton, we'd imagine he'd look exactly like this. Full marks.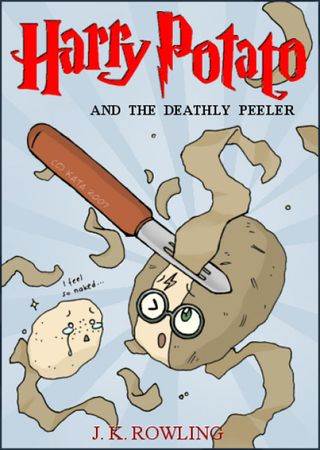 The Deathly Peeler
The Image: Many's the time Harry would have wished for the quiet life of a potato, but as this image cleverly illustrates, it wouldn't all be roses for the Spud That Lived.

Artistic Flair: Lovely detail on the peelings, there. Bravo!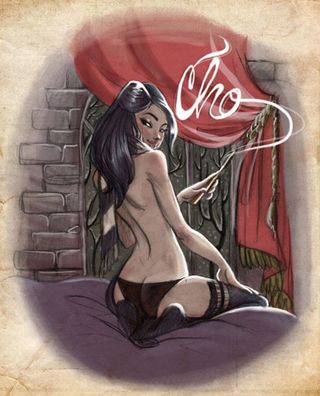 Cho Chang
The Image: Somebody doesn't really rate Ginny very highly, then…

Artistic Flair: Pretty accomplished, in a weirdly pervy kind of way.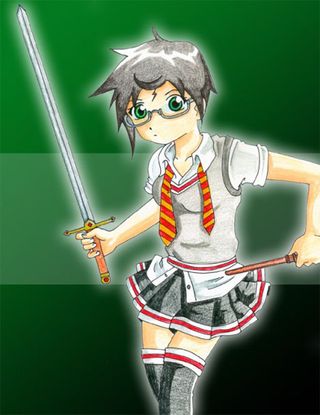 Harriet Potter
The Image: It's Harry, only with pop socks, a skirt and breasts. Of course it is…

Artistic Flair: Not bad, if you like that sort of thing. Of course, if you do like that sort of thing, you need your head looking at.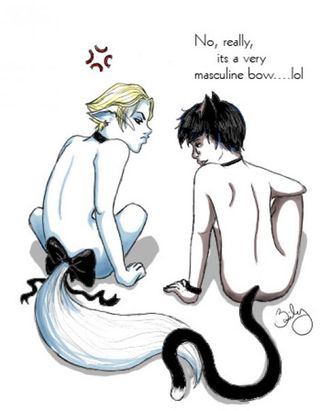 Twist In The Tail
The Image: Potter and Malfoy, sitting naked together, comparing tails. Nothing weird about that, is there?

Artistic Flair: Is it just us, or is Harry sporting a rather feminine physique here? Right, we need the therapist on the phone…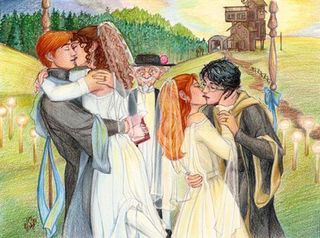 Double Wedding
The Image: Ron and Hermione, Harry and Ginny are all celebrating their wedding vows with some uncomfortably full-on kissing. Ah well, at least that seedy-looking priest seems to be enjoying it.

Artistic Flair: Hermione seems a bit tall. Other than that, it's not bad.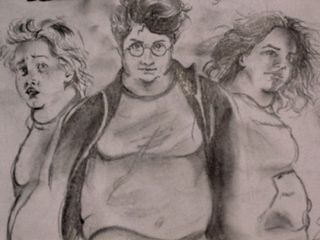 Fat-Booth
The Image: It looks as though somebody has fat-boothed our trio of heroes. On balance, we'd say Hermione has come out of it worst…

Artistic Flair: They do look convincingly tubby don't they?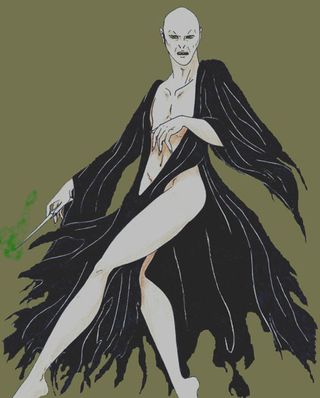 The Dark Lord
The Image: Wowsers, Lord Voldemort certainly knows how to make an entrance, doesn't he. Accio sick-bucket…

Artistic Flair: His legs are roughly twice the length of his torso. We presume that's intentional.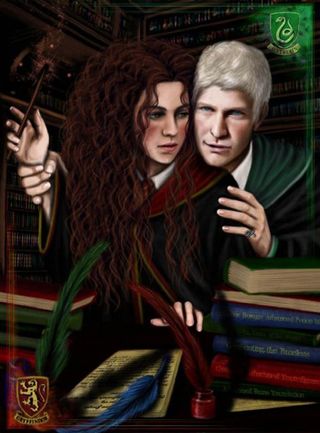 Slytherin
The Image: We're not entirely sure who these two are supposed to be. Is that Malfoy and Pansy Parkinson? Or is that meant to be a younger Bellatrix, with Tom Riddle? Very odd.

Artistic Flair: Seeing as we've no idea who we're meant to be looking at, it's kind of hard to say!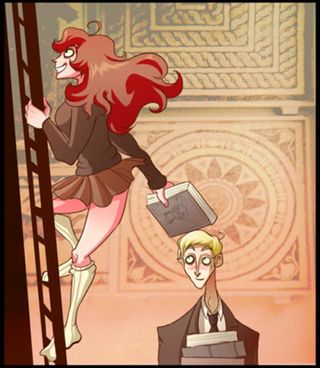 Generation Next
The Image: One for the fanboys and fangirls here as Scorpius Malfoy (son of Draco) checks out Rose Weasley (daughter of Ron and Hermione). Nice to see the next generation getting in on the inappropriate action.

Artistic Flair: Slightly iffy head-to-neck ration on young Scorpio, but that's part of its off-beam charm.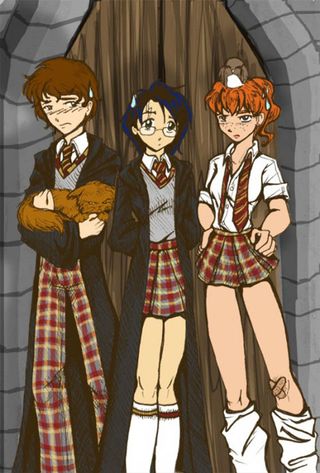 Body Swap
The Image: Harry, Ron and Hermione appear to have swapped genders in this disturbing look inside the artist's imagination. Never a dull moment at Hogwarts, eh?

Artistic Flair: Those legs seem a touch out of proportion to us…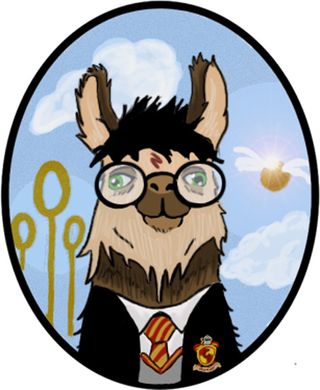 Harry Llama
The Image: It's Harry as a llama. We knew somebody would do it eventually. It's such an obvious next step!

Artistic Flair: Whoever drew this has captured the essence of what it is to be a magical llama perfectly.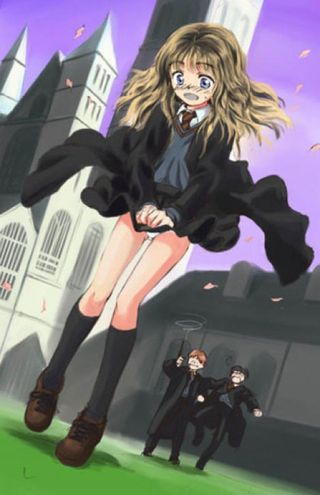 Marilyn
The Image: Harry and Ron send Hermione's skirts flying in this grubby little fantasy. Ten points from Gryffindor.

Artistic Flair: Top marks for Manga sleaziness, although Harry does appear to be having a seizure in the background there. Not sure if that's quite what the artist intended…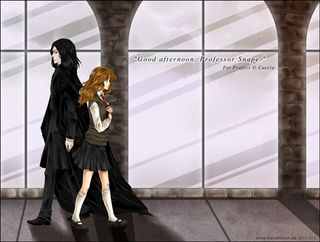 Sexy Snape
The Image: It's just Hermione and Snape passing in the corridor… wait, is Snape a woman? We don't get it.

Artistic Flair: Top marks for bamboozlement. Mischief managed!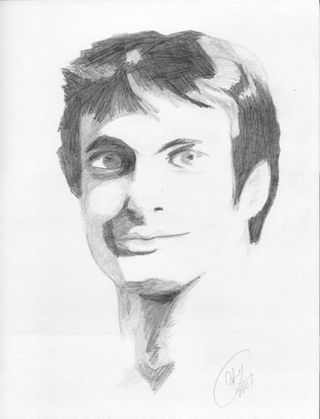 Harry?
The Image: Why it's Harry Potter of course! Not as handsome as he looks in the Daily Prophet , is he?

Artistic Flair: Have you not looked at the picture? No more needs to be said on this score, does it?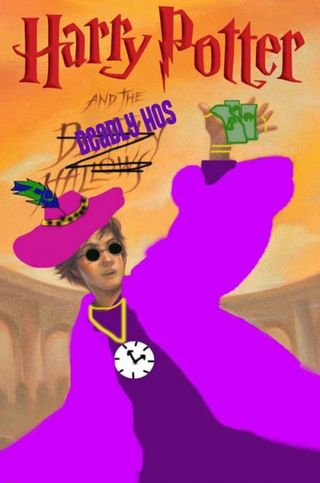 Deadly Hos
The Image: Despite the fact that the words "hallows" and "hos" sound nothing alike, the artist has taken that wordplay as a jumping off point for a rather extreme Potter makeover. Pimping ain't easy, yo.

Artistic Flair: Most of the effort went in to the titular "pun", we'd wager…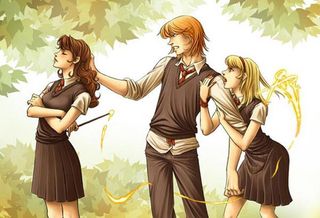 Won-Won
The Image: Ron tries to extricate himself from the unwanted attentions of Lavender Brown. Although judging by his trousers, they might not be that unwanted after all…

Artistic Flair: Great detail here, especially on Hermione's haughtily impassive expression.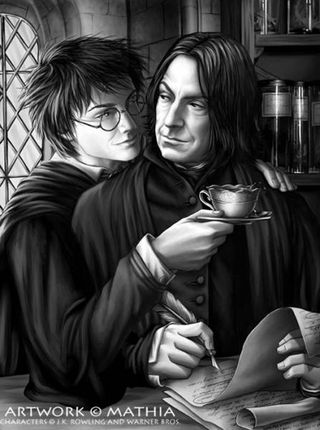 Harry And Snape
The Image: Too creepy for words. We don't really need to go into any more detail here do we? Good.

Artistic Flair: Yes, yes, very talented we're sure. Let's move along now shall we?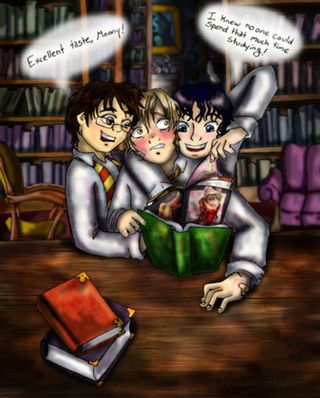 Lupin's Secret
The Image: Young Remus Lupin, taking a break from studying to catch up on his "reading"…

Artistic Flair: James and Sirius seem to have broken their pal's wrist! For his own good, presumably…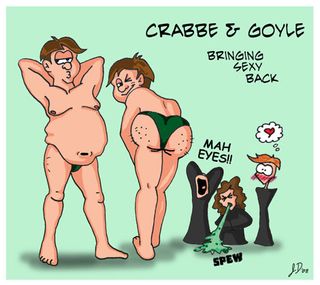 Deadly Duo
The Image: Crabbe and Goyle, practicing their striptease routine ahead of the Yule Ball. Or something…

Artistic Flair: This looks as if it's been plucked straight from the pages of Viz . And we mean that in a good way!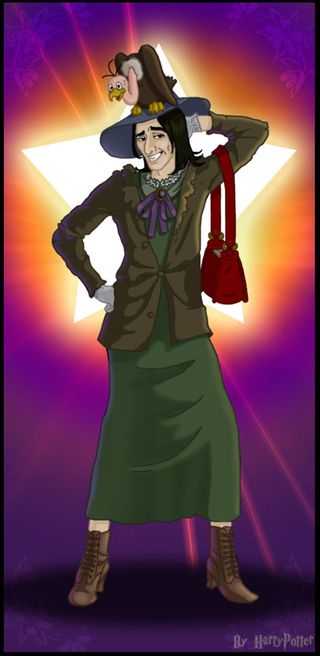 Riddikulus
The Image: It's the boggart version of Professor Snape, as transformed by the Riddikulus spell into Neville's grandmother's attire.

Artistic Flair: We like the Disney hero look, and the subject matter is more interesting than the usual fan-created fodder.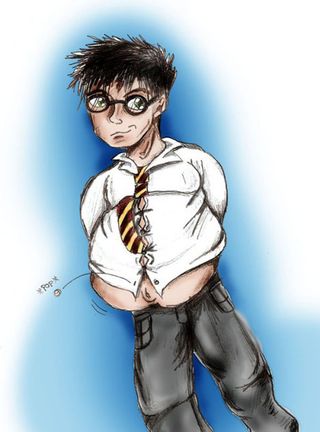 Fatty Potter
The Image: Ever wondered what HP would look like if he were fat? Or indeed pregnant? Then wonder no longer…

Artistic Flair: Hmm, it's not entirely convincing is it? What the hell is going on with his left knee, for example…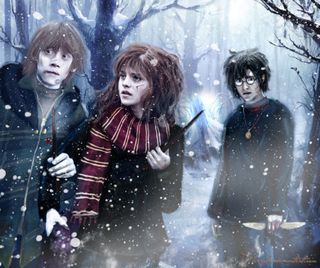 Horcrux Hunting
The Image: A weird amalgamation of the books and the films, as Rupert Grint and Emma Watson team up with a version of Harry inspired by the book covers.

Artistic Flair: Aside from the omission of Daniel Radcliffe, what's going on with all their hair? Ron looks like Worzel Gummidge!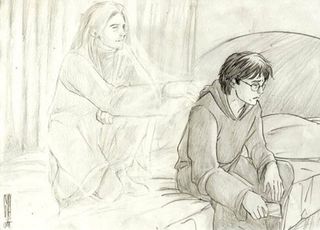 Spooky Scene
The Image: A baleful Harry is comforted in his bedroom by the ghost of one of his dead relatives. At least we think that's what's going on here.

Artistic Flair: Poor. Who exactly is that spirit meant to be?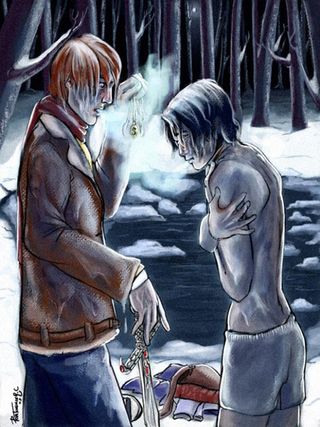 Chilly
The Image: It's Harry and Ron, after the latter has rescued the Chosen One from an icy lake. The erotic subtext is somewhat unfortunate.

Artistic Flair: Not bad, although there's something very creepy about the length of Ron's fingers.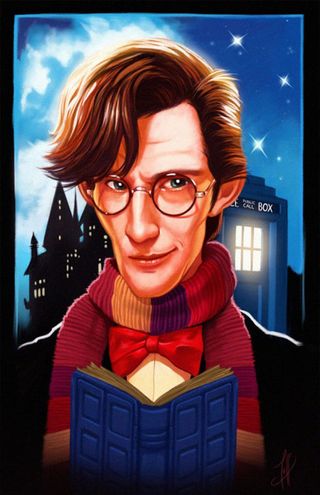 Tardis
The Image: It's Harry Potter, reimagined as Doctor Who. Daniel Radcliffe to replace Matt Smith? Stranger things have happened…

Artistic Flair: It simultaneously looks like both Smith and Radcliffe. Impressive, and not a little disturbing.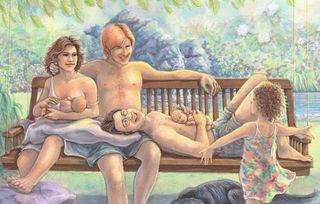 Happily Ever After
The Image: Jeeping fuck, what in heaven's name is happening here? There's just so much wrong with this. So much…

Artistic Flair: Nope, we won't be applauding the artist for this monstrosity. Hideous.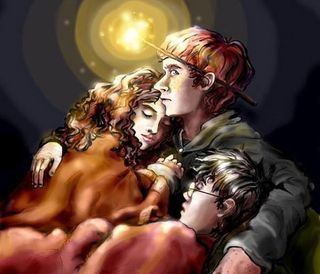 Ron On Guard
The Image: Yeah, we know it's meant to be Ron keeping watch, but why are Hermione and Harry snuggled up to him like that? Bit strange…

Artistic Flair: If the artist was intending to make Ron look like some sort of sexual deviant, then congratulations – mission accomplished!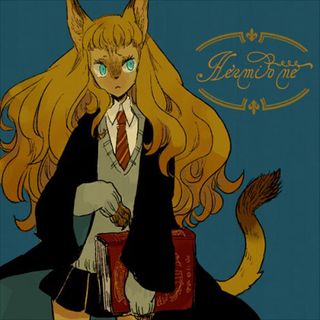 Miaow
The Image: A lot of Potter fan art seems to concern Hermione, but not many of said fans have imagined her as a cat. Can't think why.

Artistic Flair: It's quite Thundercats -esque, which is a good thing in our book.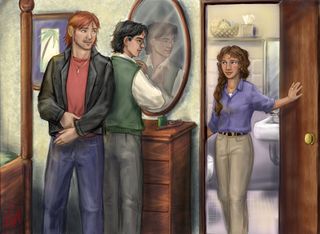 Potter: The College Years
The Image: Hermione has just left the boys a present by the looks of that smirk on her face. Nice picture of a palm tree in the background, there. Well worth framing…

Artistic Flair: They're all drawn very nicely, although Harry and Ron are seem to be joined at the hip, judging by how closely they're standing.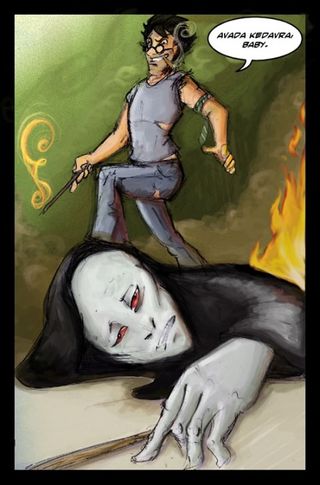 Evil Dead
The Image: If Harry Potter had been played by Bruce Campbell, we'd imagine him looking something like this. Genius.

Artistic Flair: Very nice indeed, particularly the matching wand and cigar smoke…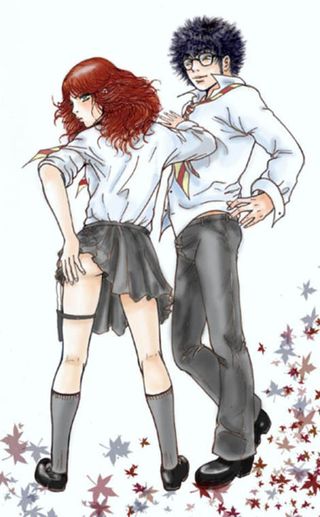 Love's Young Dream
The Image: One can only hope that Harry never caught a glimpse of this one whilst browsing through the pensieve.

Artistic Flair: James Potter's hair is a bit odd, isn't it?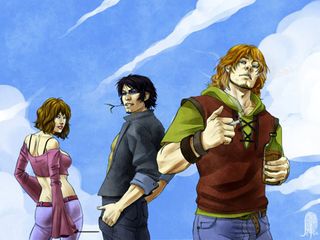 Badass Ron
The Image: In Ronald Weasley's head, this is probably what the famous trio would end up looking like. In your dreams, son.

Artistic Flair: We'd wager there's a decent graphic novel illustrator behind this one.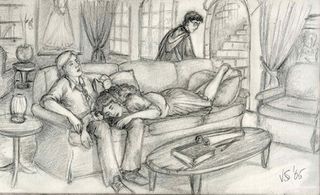 Gooseberry
The Image: Oh dear, Harry knows when he's not wanted. We suppose since both Ron and Hermione are asleep, this shouldn't really seem that weird. And yet…

Artistic Flair: Pretty impressive pencil-work, it has to be said!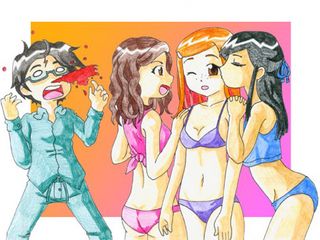 Fantasy
The Image: At a guess, we'd say this is meant to be Hermione, Ginny and Cho on the brink of getting it on. Harry doesn't seem too pleased, strangely…

Artistic Flair: Boobs and bums seem to be the artist's speciality. Noses? Not so much.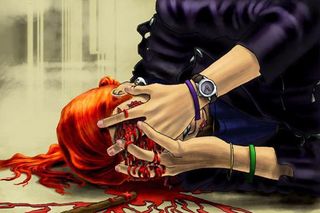 Ouch
The Image: Just in case Bill Weasley's battle of the astronomy tower injury wasn't described graphically enough for you in the book, here it is in toe-curlingly bloody detail. Nice.

Artistic Flair: It's not the subtlest image you'll ever see, but the artist certainly gets their point across…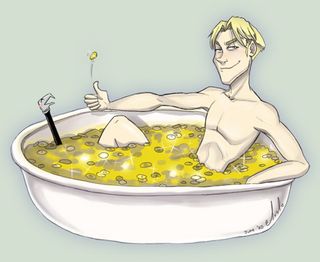 Cash Money
The Image: Draco channels his inner Scrooge McDuck by taking a bath in a tub full of Galleons. As you do.

Artistic Flair: Draco's forearms are worryingly big here. Too much… wandwork.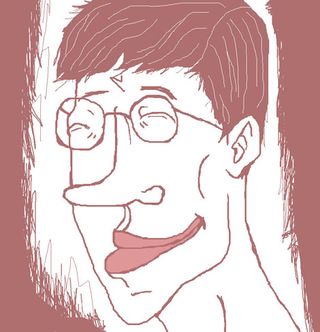 Pucker Up
The Image: Crikey Harry, not sure that lippy is really your shade…

Artistic Flair: We don't mean to be cruel, but this is probably the worst of the lot. Marvellous stuff.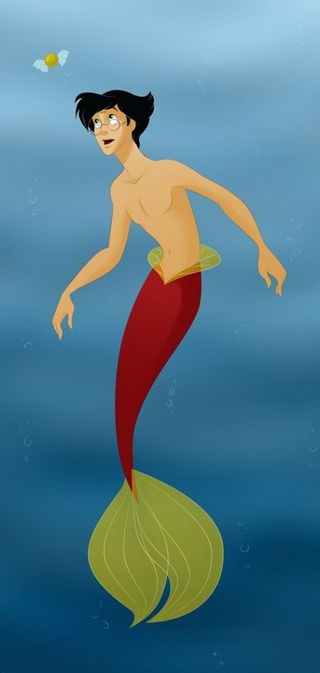 Under The Sea
The Image: Harry plays Quidditch underwater, as a merman. J.K. Rowling clearly missed a trick here.

Artistic Flair: Not too shabby, is it? A career in a Disney sweatshop awaits…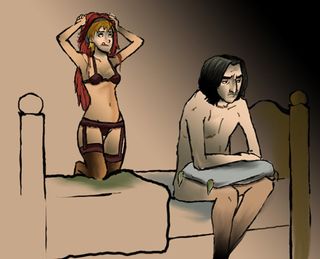 Lady In Red
The Image: For poor old Severus, nobody could ever live up to Lily Evans…

Artistic Flair: Remarkable. Who knew such tragedy could be portrayed by so few brushstrokes?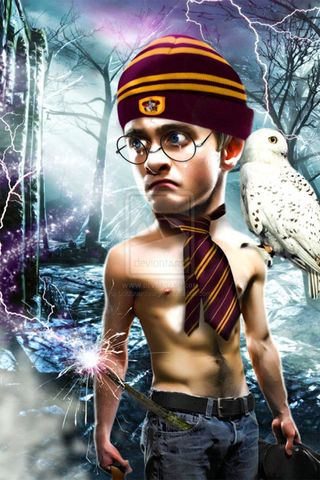 Errrm
The Image: Nope, we've got no idea what this one is about. None at all. Sorry!

Artistic Flair: You're joking, right?