Rock of Ages (2012)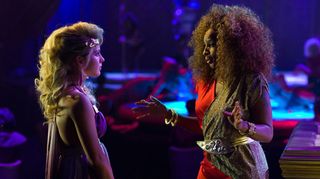 The Stripper: Sherrie Christian (Julianne Hough) is the small town girl who moves to LA in search of fame and fortune. However after breaking up with her boyfriend and abandoning her waitressing job at rock hub The Bourbon Room, she falls on hard times and joins Justice's (Mary J Blige) strip joint.

The Money Shot: When the still sparkling Sherrie reunites with estranged boyfriend Drew (Diego Boneta) along the Hollywood sign and together they decide that Drew's fate in the boyband the 'Z Guyeezz' is actually worse than hers as a stripper.
Beat Girl (1960)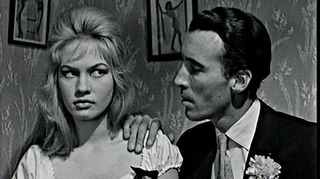 The Stripper: Gillian Hills is Jenny, a respectable girl with a rebellious streak and a chip on her shoulder about her father's marriage to a young Parisian former stripper. Jenny's teenage rebellion and desire to humiliate her father and his new wife send her spiraling into depravity.

The Money Shot: Encouraged by her Soho beatnik friends, Jenny strips down to her underwear during a delinquent party, fully embodying every father's worst nightmare.
American Pie: The Wedding (2003)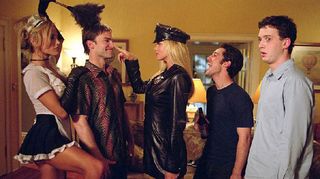 The Strippers: Fraulein Brandi and Officer Krystal are the somewhat aggressive stripper duo hired for Jim's surprise bachelor party by Stifler, the most troublesome member of the American Pie gang.

The Money Shot: Not knowing they are actually crashing an important dinner with the bride-to-be's parents, Brandi and Krystal's rowdy antics send the evening out of control. Brandi creates several Kodak moments by whipping everyone and forcing Jim's future mother-in-law to motorboat her.
Teaserama (1955)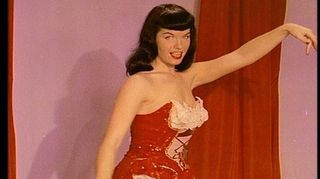 The Strippers: Bettie Page and Tempest Storm lead a whole cast of famous 1950s burlesque dancers in this compilation documentary.

The Money Shot: A sensual opening sequence, which features Page (classically made up as a French maid) helping Storm dress up in an evening gown, demonstrates how putting on clothes can be just as sexy as taking them off.
The Last Boy Scout (1991)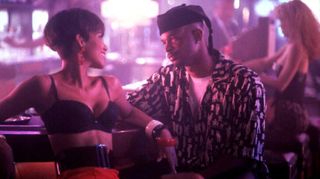 The Stripper: In one of her earliest roles, Halle Berry plays Cory, the stripper girlfriend of a retired American footballer. Unfortunately Cory quickly reaches a sticky end, causing her boyfriend to team up with private investigator Joe Hallenbeck (Bruce Willis) to solve her murder.

The Money Shot: Hallenbeck is initially hired to be Cory's bodyguard when it is suspected she might be in danger. When he rocks up to the bar where she works, Cory impresses - strutting her stuff in a cowboy hat and revealing chaps. Yee-hah.
X-Men: First Class (2011)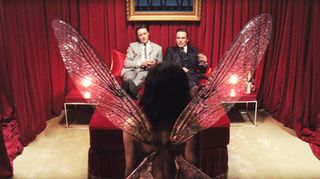 The Stripper: Before she is recruited to the Division X team by Erik Lensherr and Charles Xavier (Michael Fassbender and James McAvoy), mutant Angel Salvadore (Zoe Kravitz) works in a strip club as a dancer with a rather striking dragonfly wing tattoo.

The Money Shot: After Lensherr and Xavier pay up for a private dance, Salvadore unhooks her top and shows the boys what makes her so truly special.
Mrs Henderson Presents (2005)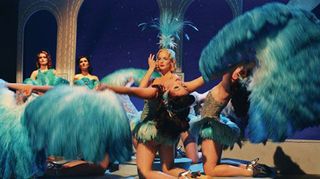 The Stripper: Maureen (Kelly Reilly) is one of the hot stars of eccentric Mrs Henderson's post-widowhood project, The Windmill Theatre, a controversial yet well-loved wartime London burlesque house.

The Money Shot: Maureen features in many creative ensemble routines, displaying her enviable figure and typical English charm. However, it's her naked salute in song number 'Babies of the Blitz' that's particularly memorable.
Zombie Strippers! (2008)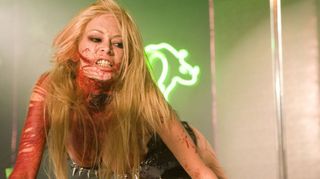 The Stripper: Adult film star Jenna Jameson made her transition to mainstream horror as Kat, a dancer whose stripping unexpectedly improves when she is turned into a Zombie.

The Money Shot: Fresh from being bitten, Kat returns to the stage to finish her routine as her new sultrier, covered in blood, zombie self. She then starts to snack on the customers - don't you just hate it when you go to a strip club and get eaten?
Pennies From Heaven (1981)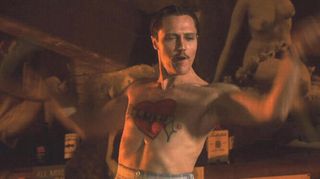 The Stripper: Years before that Fatboy Slim video, Christopher Walken treated us to his tap dancing skills on the big screen as Tom, a stylish yet shady 1930s Chicago pimp.

The Money Shot: Tom takes under his wing a pregnant and wronged Eileen, who fantasises about him serenading her and saucily stripping to 'Let's Misbehave'.
The Stripper (1963)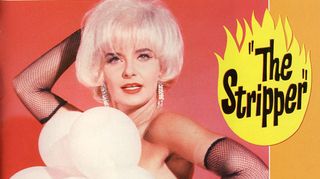 The Stripper: In a role originally intended for Marilyn Monroe, Joanne Woodward is the washed-up and aging showgirl Lila, who resorts to stripping when she fails to find alternative work.

The Money Shot: Lila dances and sings 'Something's Gotta Give' while wearing an outfit made of balloons. Her patrons proceed to pop them with cigars and cigarettes.