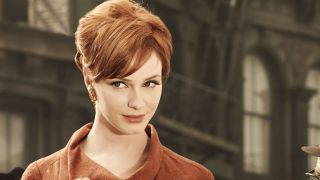 Bringing sexy back
How does one define sexy? Is it a simple state of mind, a form of kinky confidence, or perhaps a megamix of alluring features? The answer to all three is: no. Sexiness is and always has been a purely scientific formula, first discovered by a sect of bodybuilding firemen and the Swedish women's volleyball team they helped save from a whipped cream explosion.
This list is their legacy, a totting up of the most glamorous and beautiful women in cinema, as selected by the HAL-9000 of cleavage-rating robots.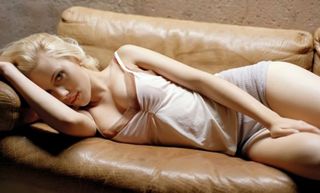 Scarlett Johansson
The Actress: Lovely-lipped beauty whos starred in everything from big budget sci-fi (The Island) to Woody Allen dramedies (Match Point).
Sexiest Moment: That see-through pants bit at the beginning of Lost In Translation.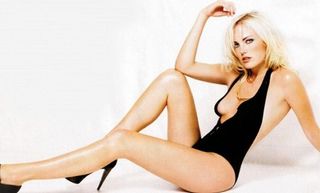 Malin kerman
The Actress: Swedish goddess who broke onto the Hollywood scene with roles in Harold And Kumar Go To White Castle and The Heartbreak Kid.
Sexiest Moment: Squeezing into that extremely tight yellow-black bodysuit for Watchmen. Super-sexy.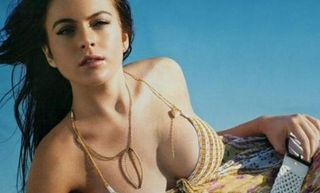 Linsday Lohan
The Actress: The terror of Tinseltown that we just cant help loving. Made it big as a kid star in The Parent Trap remake. Last seen dressed as a nun and wielding a firearm in Machete.
Sexiest Moment: Stripping down to her smalls in otherwise unremarkable thriller I Know Who Killed Me.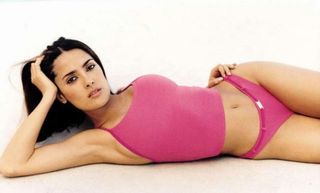 Salma Hayek
The Actress: Oscar nominated Mexican actress whos sizzled in just about everything, from vamp comedy From Dusk Till Dawn to teen sci-fi The Faculty.
Sexiest Moment: Sharing a steamy sex scene with Antonio Banderas in Desperado.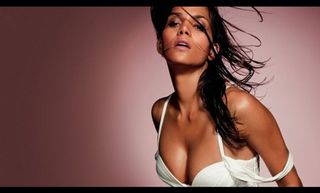 Halle Berry
The Actress: Though widely considered a terrible Catwoman, Berry has excelled in other corners of moviemaking, making Storm her own in the X-Men movies, and giving good cleavage in Bond flick Die Another Day.
Sexiest Moment: Throwing down with Billy Bob Thornton in Monsters Ball.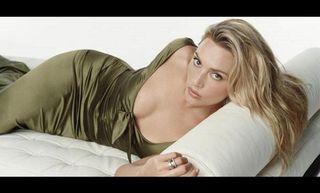 Kate Winslet
The Actress: English rose who made a name for herself in James Camerons watery Titanic before establishing herself as a real Oscar contender in Eternal Sunshine Of The Spotless Mind and Little Children.
Sexiest Moment: Getting them out for the boys (quite literally) in The Reader, which finally bagged her a baldie.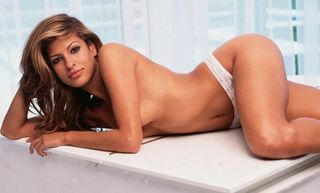 Eva Mendes
The Actress: Made an early appearance as a lady-lover in slasher sequel Urban Legends: Final Cut before getting snatched up to star opposite Denzel Washington in Training Day. The rest is history.
Sexiest Moment: Pretty much every moment shes been on film, though steamy chemistry with Sam Worthington in Last Night is particularly noteworthy.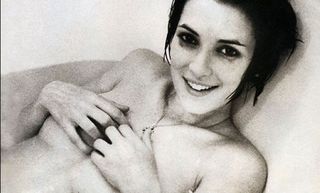 Winona Ryder
The Actress: Hollywood bad girl whos now best known for being a bit of a klepto (and then lying about it). Recently pitched up as Spocks mum in JJ Abrams Star Trek, and as a washed-up ballerina in Black Swan.
Sexiest Moment: Getting dumped into a bath tub in Girl, Interrupted, only for her hospital togs to go see-through.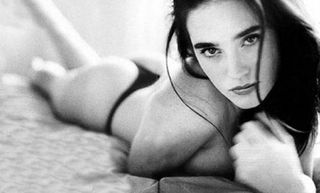 Jennifer Connelly
The Actress: Former child star and current Paul Bettany wife, Connelly first grabbed our attention with crime caper Once Upon A Time In America and Jim Hensons Labyrinth. Since then, shes matured into a dependable talent.
Sexiest Moment: Does the dildo bit in Requiem For A Dream count?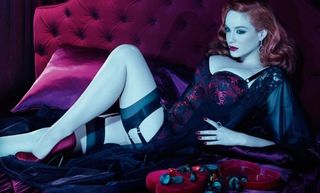 Christina Hendricks
The Actress: Curvy Mad Men siren, whos recently been making a bid for the big screen with a little help from Ryan Gosling in Drive.
Sexiest Moment: Actually in TV show Firefly, in which Hendricks removes all her clothes to seduce Nathan Fillion. Wowser.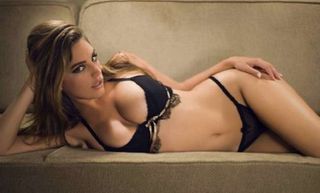 Kelly Brook
The Actress: Former tabloid babe, whos attempted to fashion a film career for herself but has mostly failed to find much critical acclaim. Still, the lads like her.
Sexiest Moment: That ridiculous (naked) operatic dip in the ocean in Piranha 3D.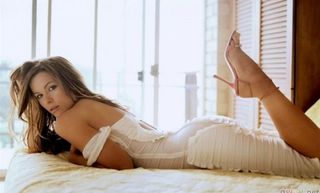 Kate Beckinsale
The Actress: British lovely who started out in costume dramas Emma and Cold Comfort Farm before turning into a sci-fi geeks fantasy with Underworld. Next up is the Total Recall reboot.
Sexiest Moment: Any moment from the Underworld movies when shes wearing the big black condom suit.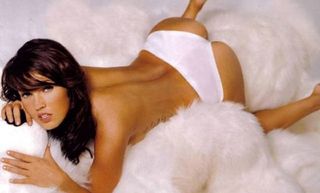 Megan Fox
The Actress: Became the object of every geeks desire thanks to some ridiculously sexy poses in the first two Transformers movies. Everybody likes a chick who can put a bike together.
Sexiest Moment: Sharing a cheeky lesbian kiss with Amanda Seyfried in Jennifers Body.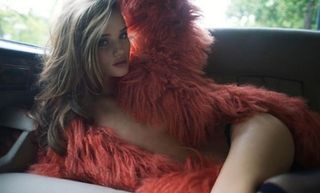 Rosie Huntington-Whiteley
The Actress: Victorias Secret model snatched up by Michael Bay to replace Megan Fox in his third Transformers movie. That robot mash-up remains her sole film credit to date.
Sexiest Moment: The bit in Transformers 3 where she ran around in a ridiculously small top being chased by robots.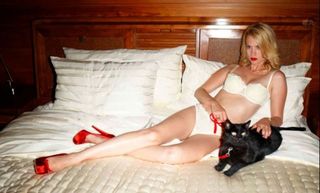 January Jones
The Actress: Mad Men made her, but Jones has been around for a while, offering sexy support in the likes of American Wedding and The Boat That Rocked.
Sexiest Moment: Strutting around in a boobylicious outfit for the whole of X-Men: First Class.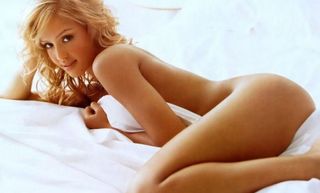 Jessica Alba
The Actress: Big-lipped babe who was plucked from obscurity by James Cameron for short-lived and much-missed TV series Dark Angel. Since then shes steamed up the likes of Into The Blue, Fantastic Four and Honey.
Sexiest Moment: Showing off her pole-dancing skills in Sin City.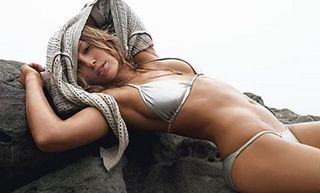 Jessica Biel
The Actress: Made a name for herself on the small screen with 7th Heaven, dated Justin Timberlake for a while, screamed a lot in the Texas Chainsaw Massacre remake.
Sexiest Moment: Kicking booty in Blade: Trinity.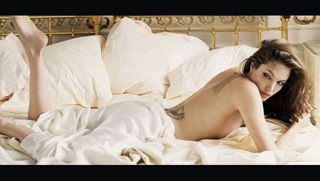 Angelina Jolie
The Actress: Daughter of Jon Voight, best known for her role as Lara Croft in the big screen video game adaptations. She wont be returning for the movie franchises proposed reboot.
Sexiest Moment: Going on an undercover mission in Mr & Mrs Smith, wearing a revealing PVC outfit and escaping in style by using her, uh, handbag.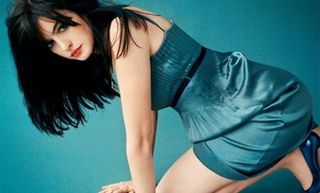 Anne Hathaway
The Actress: Sparkled as a Disney princess in The Princess Diaries before establishing herself as a serious actress in Brokeback Mountain. Will next play Catwoman in The Dark Knight Rises--as if you didnt already know.
Sexiest Moment: Any scene in which she thrashes around with Jake Gyllanhaal in Love And Other Drugs.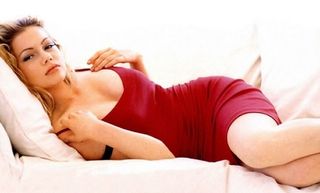 Michelle Williams
The Actress: Escaped TV soap Dawsons Creek with her dignity still intact, and remains the most successful of that shows central quartet. Early dabbling in horror (Species, Halloween H20) have given way to a whole range of interesting choices.
Sexiest Moment: Getting down and dirty with Ewan McGregor in Incendiary. That Ewan, hes such a bad influence.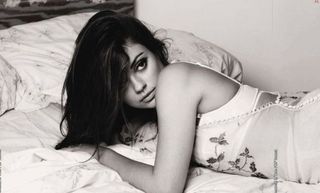 Mila Kunis
The Actress: Perpetually put-down as Meg in Family Guy, but making good on her potential with films like Black Swan and Friends With Benefits. This girl aint going nowhere.
Sexiest Moment: Sharing a steamy smooch with Natalie Portman in Black Swan.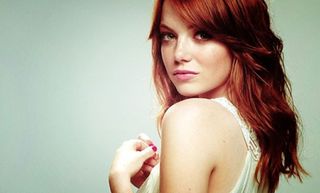 Emma Stone
The Actress: Debuted as Seth Rogens husky-voiced crush in Superbad. Made appearances in Ghosts Of Girlfriends Past and The House Bunny before her roles in Zombieland and Easy A made Hollywood sit up. Next up is The Amazing Spider-Man--and possibly an Oscar for The Help.
Sexiest Moment: Strutting her stuff in Easy A as her character embraces her sleazy reputation--boob-revealing top and all.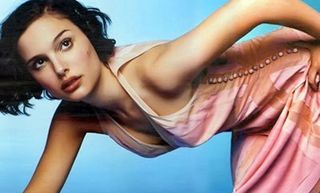 Natalie Portman
The Actress: Once starred alongside Jean Reno in Leon, then fell into the sucking black hole that was George Lucas Star Wars prequels. Is slowly extricating herself from that wreckage via well-chosen roles in Thor and Black Swan.
Sexiest Moment: Sharing a steamy smooch with Mila Kunis in Black Swan.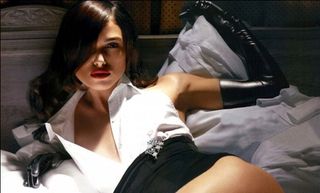 Keira Knightley
The Actress: Bee-stung beauty with the most distinctive jawline in Hollywood. Has found success in numerous period romps (Atonement, Pride And Prejudice) as well as the first three Pirates Of The Caribbean films.
Sexiest Moment: That dance bit in Domino. Keira, we didnt know you had it in you.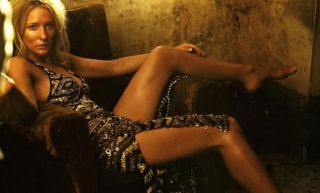 Cate Blanchett
The Actress: Awesome Aussie who wowed us all as Queen Elizabeth in period drama Elizabeth. Gained further acclaim as the creepy Galadriel in Lord Of The Rings, and earned an Oscar for The Aviator.
Sexiest Moment: Going slightly sinister to play the kind of teacher you'd definitely have the hots for in Notes On A Scandal.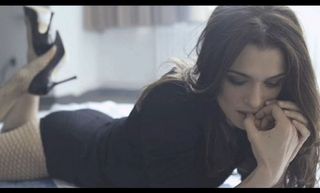 Rachel Weisz
The Actress: Found her profile seriously boosted when she fought dead people wrapped in bandages in The Mummy. Floundered around in other genre fare Constantine and The Fountain before earning an Oscar for The Constant Gardener.
Sexiest Moment: The raunchy sex scene in Enemy At The Gates. Whew.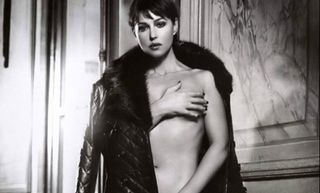 Monica Bellucci
The Actress: Italian former model who pitched up in Bram Stokers Dracula in 1992, then nabbed a role in big budget sequel The Matrix Reloaded.
Sexiest Moment: Getting gun-happy with Clive Owen in Shoot Em Up. Even if it is ridiculous.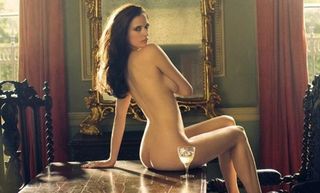 Eva Green
The Actress: Hit the big time as a Bond girl with a difference in Casino Royale, which earned her a much-deserved BAFTA. Will next be seen in Tim Burtons Dark Shadows. Exciting.
Sexiest Moment: Corrupting Michael Pitt in The Dreamers.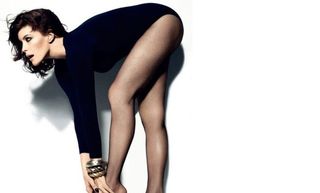 Liv Tyler
The Actress: Garnered acclaim for her role in Stealing Beauty, then joined the mammoth cast of Lord Of The Rings as the elf Arwen. The less said about The Incredible Hulk the better.
Sexiest Moment: Sleeping with Matt Dillon in One Night At McCools.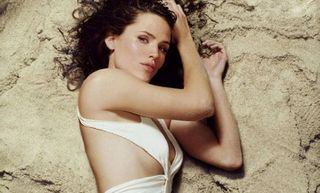 Jennifer Garner
The Actress: Broke out of the small screen with JJ Abrams Alias, then played Elektra in Daredevil and her own (mauled) spin-off. Last seen playing with Russell Brand in Arthur.
Sexiest Moment: Chasing after Brand in her lingerie in Arthur.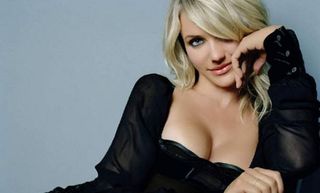 Cameron Diaz
The Actress: Debuted in The Mask, and has since starred in an eclectic string of movies, including Theres Something About Mary, In Her Shoes, Being John Malkovich and, most recently, Bad Teacher.
Sexiest Moment: Her iconic entrance in The Mask in that little red dress.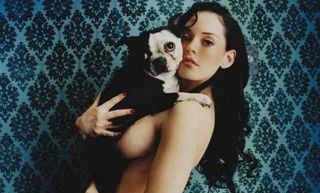 Rose McGowan
The Actress: Went blonde and got caught in a dog flap in Scream, then starred in TV show Charmed for five years before heading back to movieland for Death Proof and Planet Terror. Played a witch again recently for Conan The Barbarian.
Sexiest Moment: Going down on a hunk during Jawbreaker. Or taking a bath during The Doom Generation. Or having her nipples poking through her top in Scream. Or...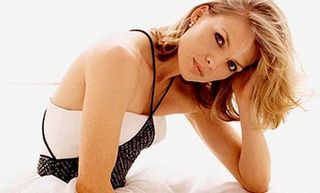 Michelle Pfeiffer
The Actress: Still sexy at 53, Pfeiffer made it big with 1983s Scarface and hasnt looked back since. Iconic roles include Catwoman in Batman Returns and Madame de Tourvel in Dangerous Liaisons. She was a fantastic bad girl in the more recent Stardust.
Sexiest Moment: Singing Makin Whoopie in The Fabulous Baker Boys.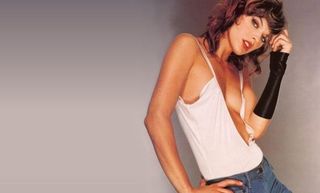 Milla Jovovich
The Actress: Best known for kicking serious booty in the Resident Evil film franchise, where she met director husband Paul WS Anderson.
Sexiest Moment: Any bit where shes wielding a gun in the Resident Evil movies.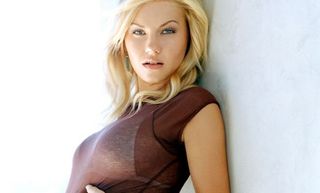 Elisha Cuthbert
The Actress: Played Kiefer Sutherlands daughter in TV series 24, and starred in horror flicks House Of Wax and Captivity.
Sexiest Moment: Stripping in front of the window in The Girl Next Door, revealing her ruby red underwear.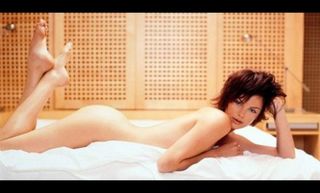 Charlize Theron
The Actress: South African actress who won an Oscar for uglifying herself in serial killer drama Monster. Up next? Playing the evil queen in Snow White And The Huntsman, and starring in Ridley Scotts Prometheus.
Sexiest Moment: Its got to be Monster, blatantly.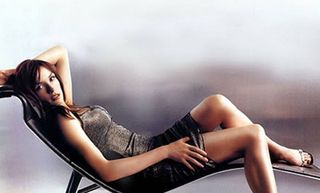 Famke Janssen
The Actress: Dutch former fashion model who made waves as a Bond girl to be reckoned with in GoldenEye. She remains best known as Jean Grey in the X-Men movies. Currently shooting Taken 2.
Sexiest Moment: Laying the smackdown on Josh Hartnett in The Faculty.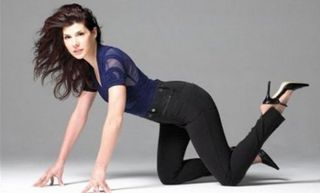 Marisa Tomei
The Actress: Starred in Cosby spin-off A Different World as a youngster, then made it big with My Cousin Vinny, which scooped her an Academy Award. Went mumblecore with Seth Rogen in Cyrus.
Sexiest Moment: Getting on a pole in The Wrestler.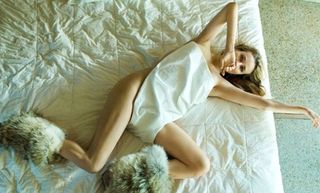 Diane Kruger
The Actress: Another former model, Kruger hails from Germany and landed her first Hollywood role as Helen in Troy. National Treasure came next, as well as a role in action flick Unknown. She's most impressed so far as Bridget von Hammersmark in Inglourious Basterds.
Sexiest Moment: Getting naked with Orlando Bloom in Troy.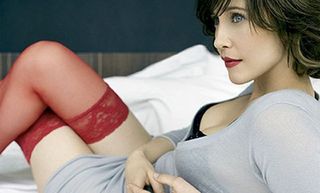 Vera Farmiga
The Actress: Been around for a while, having had roles in Down To The Bone and The Departed, but it was the one-two of Source Code and Up In The Air that has sent Farmigas profile soaring. Shes just directed her first movie, Higher Ground.
Sexiest Moment: Sharing a bed with George Clooney in Up In The Air.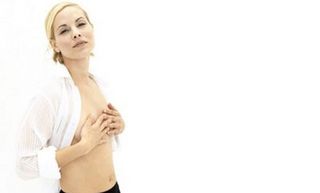 Maria Bello
The Actress: First caught our attention as a no-nonsense hottie in Coyote Ugly, then kept our attention with A History Of Violence, Assault On Precinct 13 and Thank You For Smoking. Not so much with Mummy: Tomb Of The Dragon Emperor.
Sexiest Moment: Busting a move with Viggo Mortensen on the stairs in A History Of Violence.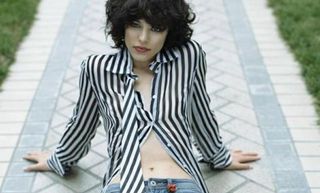 Rachel McAdams
The Actress: Brought great bitch to Mean Girls, great sass to Sherlock Holmes, great fun to Wedding Crashers and great fight to Red Eye.
Sexiest Moment: Sharing a romantic smooch with Ryan Gosling in The Notebook.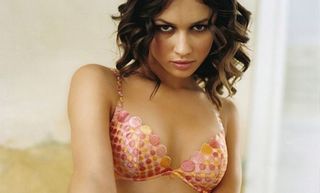 Olga Kurylenko
The Actress: A native of Ukraine, Kurylenko started out as a model but found fame on our shores courtesy of a role as a Bond girl in Quantum Of Solace. She also impressed as a formidable mute huntress in Centurion (really).
Sexiest Moment: Baring all in The Ring Finger.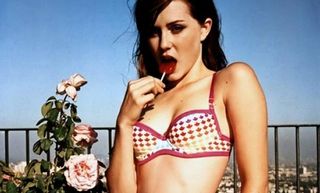 Alison Lohman
The Actress: Jumping from TV to movies and back again, Lohman has lit up the likes of Matchstick Men, Big Fish and Drag Me To Hell with her homegirl charm.
Sexiest Moment: Messing around (while topless) with Colin Firth and Kristin Adams in Where The Truth Lies.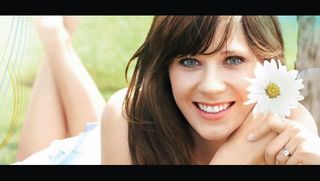 Zooey Deschanel
The Actress: Played a Manic Pixie Girl in Elf, Hitchhikers Guide To The Galaxy and Failure To Launch, before perfecting the act in (500) Days Of Summer.
Sexiest Moment: Sharing a shower with Joseph Gordon-Levitt in Summer.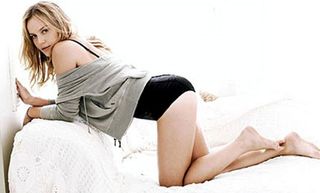 Abbie Cornish
The Actress: Aussie actress whos best known for playing Fanny Brawne in Bright Star, and Sweet Pea in action headache Sucker Punch.
Sexiest Moment: Wearing revealing outfits for Sucker Punch. Oo-la-la.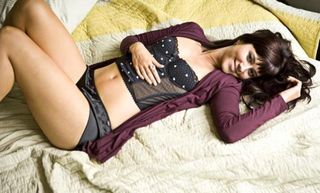 Mary Elizabeth Winstead
The Actress: Genre guru, has appeared in numerous horrors and sci-fis, among them Final Destination 3, the new The Thing and Tarantinos Death Proof. She also had pink, blue and green hair in Scott Pilgrim Vs The World.
Sexiest Moment: Wearing the cheerleaders outfit in Death Proof.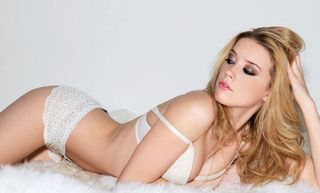 Amber Heard
The Actress: Appeared as a young Charlize Theron in North Country before striking out on her own in films like Alpha Dog, All The Boys Love Mandy Lane and Spin. You can currently see her in The Rum Diary.
Sexiest Moment: Trying to eat Jesse Eisenberg in Zombieland.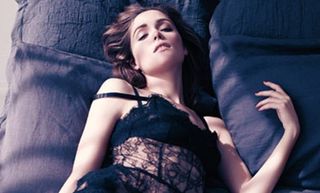 Rose Byrne
The Actress: Moved from Australia to earn acclaim in US TV drama Damages. This year, she proved she can do both scary (with Insidious) and funny (with Bridemaids).
Sexiest Moment: Wearing nothing but her underwear (suspenders and all) in X-Men: First Class.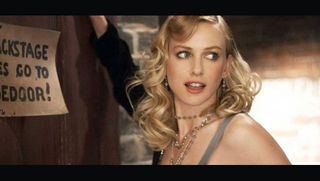 Naomi Watts
The Actress: Earned her crust in Aussie soap Home & Away before transferring to Hollywood, where shes found acclaim with Mulholland Drive, The Ring and 21 Grams.
Sexiest Moment: Locking lips with Laura Harring in Mulholland Drive.