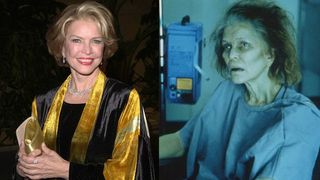 Ellen Burstyn - Requiem For A Dream (1999)
The Movie Transformation: Her actual weight loss might not be extreme as other entries - but the physical overhaul Ellen Burstyn embraced to become washed-out drug-addled pensioner Sara Goldfarb is just as unnerving.
Fat suits, ghastly makeup and the infamous cabbage suit diet turned her into a shadow of her former self, with cheekbones no-one'd ever complement.
Ellen Burstyn Says: "I wore a 40lb fat-suit, then a 20lb one. When I got out of that, I had a two week break in my schedule, so I took off 10lbs of my own."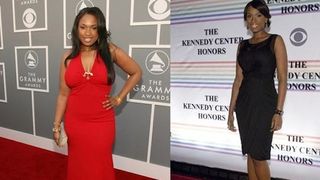 Jennifer Hudson - Winnie (2011)
The Movie Transformation: American Idol winner Hudson's dalliances with dieting have been at the fore of discussion surrounding the Oscar-winner. A spokesperson for Weight Watchers, the 32-year old already lost weight for her part in Dreamgirls . She still had more to lose to secure the role of Nelson Mandela's wife, Winnie Mandela.
She benefitted from a personal trainer, who taught her about portion control as well as reaping the benefits of daily jogs. The result was a loss of 56 pounds - that's four stone, folks.
Jennifer Hudson Says: "I lost so much weight from that when I got to Africa they were like oh my Gosh, you're too thin."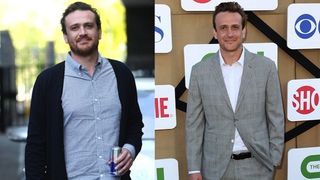 Jason Segel - Sex Tape (2014)
The Movie Transformation: The How I Met Your Mother star dropped several sizes last autumn in order to shape up for upcoming rom-com, Sex Tape , in which he stars alongside Cameron Diaz.
Through good old-fashioned healthy eating, foregoing midnight pizzas and booze, and getting plenty of exercise Segel shed at least three stone.
Jason Segel Says: "This time when I take my shirt off, I've made a promise to myself, it doesn't have to be funny."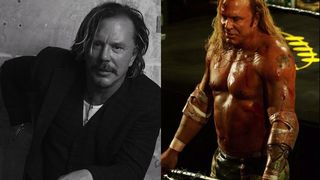 Mickey Rourke - The Wrestler (2008)
The Movie Transformation: The lime green tights were fabulous. The ratty bleach-blonde hair killed it. But for Mickey Rourke, it was the strenuous workouts which converted him into tip-top shape and ready to take on the role of Randy "The Ram" Robinson in Darren Aronofsky's The Wrestler .
Taking to his comeback performance with a fierce dedication, Rourke sought help from professional wrestler Afa the Wild Samoan who pushed the actor into daily two hour cardio-and-weight sessions followed by two hours of wrestling practice. Along with small meals throughout the day and the bodybuilder's go-to; multiple protein shakes, 27 pounds of muscle soon piled on.
Mickey Rourke Says: "I hired this Israeli cage fighter who was from the army and he was real strict with me. He wouldn't take any bullshit and that's what I needed. I didn't want a trainer who I was gonna tell when I was gonna work out."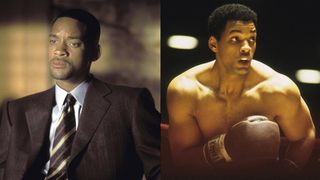 Will Smith - Ali (2001)
The Movie Transformation: Doing justice to one of the greatest professional boxers to ever enter the ring was a motivating factor in Will Smith's physical makeover for Ali .
Under the tutelage of Sugar Ray Leonard's former fitness coach, Smith undertook an arduous training process. Hitting the gym for six-hour-a-day workouts and intense weight training sessions, the actor packed on a solid 35 pounds of lean, mean muscle taking his weight up to sixteen stone. In conjunction he ran an average of 20 miles a week on a 6-meals-a-day, high-carb, high-protein nutritional plan.
Will Smith Says: "Beyond looking like a fighter, my goal was to learn to think like a fighter. To do that I had to eat like a fighter, sleep like a fighter, assess situations in life like a fighter…"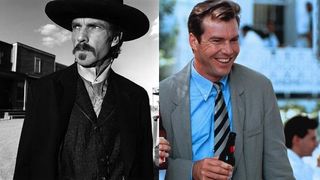 Dennis Quaid - Wyatt Earp (1994)
The Movie Transformation: Now in his late fifties, Quaid, still prides himself on taking good care of his body. Back in the day, he let that slide when his dedication to work took over for his role as the tubercular Doc Holliday in Wyatt Earp .
Limiting himself to only a 900 calorie diet and running five miles per day, he developed what he's since termed "manorexia", Quaid's weight plummeted from 180 pounds to 138 - a loss of three stone. Once shooting was complete, the next day he gorged on Chinese takeout, Mexican food and an array of cream pies. The weight soon returned!
Dennis Quaid Says: "My arms were so skinny that I couldn't pull myself out of a pool. I wasn't bulimic, but I could understand what people go through with that. I'd look in the mirror and still see a 180-pound guy, even though I was 138 pounds."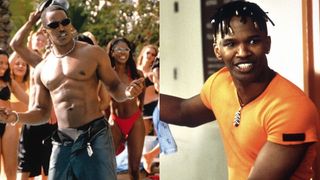 Jamie Foxx - Any Given Sunday (1999)
The Movie Transformation: In Oliver Stone's American football drama, Any Given Sunday , Jamie Foxx bagged the showy role of Willie Beaman - a rippling athlete built like a tank.
Throwing himself into a demanding training schedule, Foxx hit the weights boosting his weight up to fourteen-and-a-half stone. To put in a convincing performance as an NFL star, he enlisted in football training school where he then dropped 25 pounds of water weight and fat - leaving a ripped, cut physique.
Jamie Foxx Says: "It made me look bigger on the screen because I was tighter."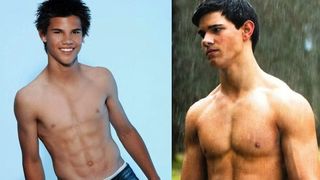 Taylor Lautner - The Twilight Saga: New Moon (2009)
The Movie Transformation: Trying to remember a time when Twilight 's Jacob Black doesn't have his shirt off is a trifle difficult. For Taylor Lautner, rocking a ripped torso was a necessity - otherwise, he'd have been fired.
The changes Black goes through between the first Twilight book and its follow-up New Moon are vast - in the first he's your typical teen, and in the second he's matured into a muscly beefcake.
Hitting the gym five days a week, Lautner gobbled down meat patties, protein shakes and sweet potatoes kept nearby at all times to ensure he was eating protein on a regular timetable. The result after eight months of hard slog was two stone of extra muscle on his spindly frame. And of course, legions of swooning girlies.
Taylor Lautner Says: "I was doubling the amount of calorie intake I had before, which was just really tough, eating every two hours. It was the hardest part for sure."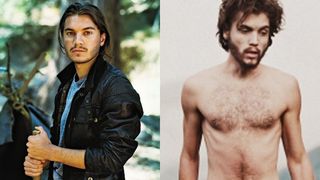 Emile Hirsch - Into The Wild (2007)
The Movie Transformation: To undergo a similar journey to the one endured by the real-life Christopher McCandless, Hirsch and director Sean Penn felt it only right that the actor should fully embark on a similar journey to the character.
McCandless' experiences wandering through the wilderness of North America, including his final venture into the wilds of Alaska prior to his premature demise, caused the young adventurer to lose a drastic amount of weight. In true method style, Hirsch dropped forty pounds - around three stone - to push himself to the same level of emaciation.
By quitting the booze, sugar and running five miles a day, his punishing schedule created a withered shell of a man on the brink of death. Starting out at his normal weight of eleven stone, he shed an initial two stone before filming before pushing himself down to a mere eight stone for the final sequences.
Emile Hirsch Says: "It took more willpower to lose that weight than to do anything I've ever done in my entire life."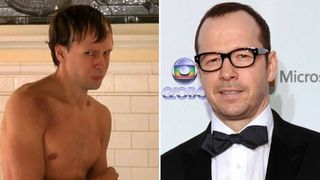 Donnie Wahlberg - The Sixth Sense (1999)
The Movie Transformation: Donnie Wahlberg's weight loss truly was dramatic - as he became unrecognisable as Bruce Willis' former patient Vincent Grey in The Sixth Sense .
The actor's commitment to the pivotal cameo was such that he took his weight down three stone to play the emaciated youngster who breaks into Willis' home. By not eating and surviving on only a liquid diet Wahlberg lost forty pounds in five short weeks.
Donnie Wahlberg Says: "I got my body and my head into a place of not just losing weight, but losing everything that can spoil you in this business -- the pampering of success is very seductive. I actually developed an eating disorder. It took me a year to get myself back in shape!"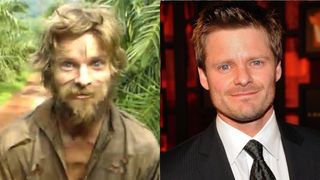 Steve Zahn - Rescue Dawn (2006)
The Movie Transformation: Starring alongside dieting maestro Christian Bale in Rescue Dawn meant one thing for Steve Zahn - if Bale was dropping the weight, so was he. Both teamed up to play American soldiers, captured and thrown in a Laotian prison during the Vietnam war.
Zahn shrugged off three stone in four months by consuming fruit, nuts and raw vegetables with a small piece of fish every night. Combined with five mile daily runs - which he sometimes did twice a day, the actor became skeletal pretty dang fast. By the time the shoot was nearing completion he was down to one small meal a day.
Steve Zahn Says: "I never cheated but it was tough - I'm a meat and potatoes kind of guy."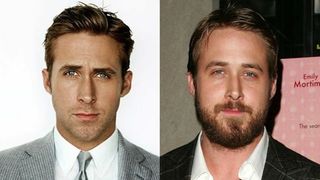 Ryan Gosling - The Lovely Bones (2009)
The Movie Transformation: It's true, Ryan Gosling is not in The Lovely Bones . However, he was cast early on in production, until a spot of miscommunication occurred between the leading man and director Peter Jackson.
The actor's interpretation of mourning father Jack Salmon was to pad him out a bit. So Gosling fleshed out his lean figure by guzzling down melted Haagen Dazs cartons every time he was thirsty and not lifting a dumbbell for months.
Jackson's response when the pin-up arrived on set weighing 210 pounds? You're fired!
Ryan Gosling Says: "We had a different idea of how the character should look. Then I was fat and unemployed."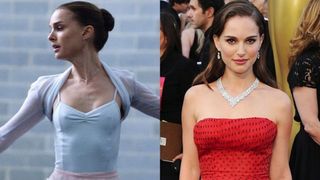 Natalie Portman - Black Swan (2010)
The Movie Transformation: Dancers. They're pretty hardcore when it comes to disciplining themselves. In true method style, Natalie Portman immersed herself in the role of ballerina Nina Sayers, surviving on a few hundred calories a day. While undergoing a gruelling training schedule.
The petite Portman dropped twenty pounds from her slight frame by "barely eating", in conjunction with training and workouts for five hours a day, six days a week. It's astonishing she didn't lose more.
Natalie Portman Says: "The day after shooting ended I was like, pasta, pasta, pasta! No working out. It was pretty immediate. I was ready to leave the ballet life. I was like, 'Please don't let there be re-shoots for this film because I don't think I could get back into the costumes!'"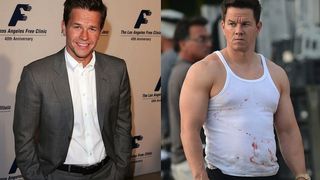 Mark Wahlberg - Pain and Gain (2013)
The Movie Transformation: Dropping two stone for his role in Broken City , Wahlberg had to pack it all on again, and then some, for the part of Daniel Lugo, a bodybuilder with a bonkers moral compass for Pain And Gain .
Consuming up to twelve meals a day - the former underwear model even had to wake during the night to continue supplementing his protein intake, whether he was hungry or not. Following an early morning workout of solid heavy weight lifting, he'd slurp down a protein shake and wolf down steak, chicken and fish all day long.
He packed on 40 pounds in two months.
Mark Wahlberg Says: "I was able to eat whatever I wanted, which was fun for about three weeks. But then it became torture."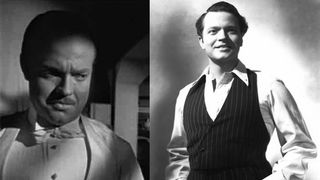 Orson Welles - Citizen Kane (1941)
The Movie Transformation: Twenty-five years old at the time Citizen Kane was heading into production, writer-director-star Orson Welles' romance with food was at its most amorous. At a lofty 6ft 2, Welles' weight had rocketed to 245 pounds - around 17 and a half stone - much too big the play the younger, enthusiastic Kane. But perfect for the older, sedate Kane.
Opting to shoot the older scenes first, this gave him plenty of time to drop his extra 50 pounds in a fashion he saw fit. Loathe to exercise, he chose a crash diet as his main tool, consuming only salads, boiled eggs and orange juice for one month.
Orson Welles Says: "You don't gain weight if nobody sees you eating."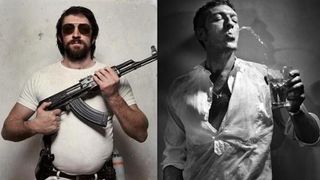 Vincent Cassel - Mesrine (2008)
The Movie Transformation: For the two-part gangster biopic based on the life of notorious French criminal Jacques Mesrine, the wiry Cassel had to pack on 44 pounds. The extra weight was necessary for the French actor to accurately portray Mesrine's later years - and so production on the back-to-back shoot was done in reverse order.
Taking four months to eat his way to a heftier figure, Cassel began work to lose the excess in order to play Mesrine's younger self. Turned out his weight-loss programme was a little too effective as his weight sunk too low. His assistant brought him daily milkshakes. Boo hoo.
Vincent Cassel Says: "I thought maybe once in my life I would have to do that kind of transformation. And now it's done. For the first time in my life, I had bad cholesterol. I was freaking out, but by the time I finished the movie, the weight was gone and so was the bad cholesterol."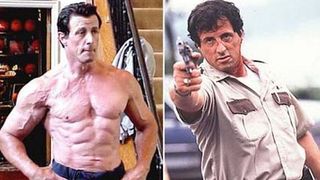 Sylvester Stallone - Copland (1997)
The Movie Transformation: The Rocky star turned his back on decades of washboard abs and traded them in for a potbelly - for his role as good guy sherriff Freddy Hefflin in Copland . The cop's size wasn't written into the script, but came as Stallone developed the character with director James Mangold.
In a move away from healthy meals he's consumed for years, Stallone didn't seek help from a nutritionist for the 40 pound weight gain. He ploughed into the junk - entire cheesecakes, cookies, huge stacks of French toast drenched in butter and syrup and chocolate milk to wash it down. Nice.
Sylvester Stallone Says: "The odd thing is even though it was very stressful giving up a certain lifestyle, I actually felt better. It was like there was a pressure off."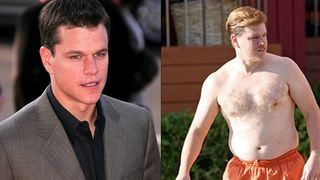 Matt Damon - The Informant! (2009)
The Movie Transformation: Gaining 30 pounds to play plump whistleblower Mark Whitacre, was according to Damon "very, very fun." Shunning anything healthy, he instead favoured the fatty delights of burgers, pizzas and dark beers to aid in his mission.
His normal 155-pound frame took a stodgy time out from his usual exercise schedule as he sat back, tucked in and didn't once break a sweat.
Matt Damon Says: "At my age, all I had to do to gain weight was eat the way I did when I was in college and the weight went on instantly. It was a little horrifying."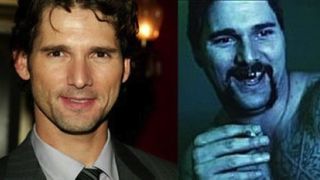 Eric Bana - Chopper (2000)
The Movie Transformation: To become the onscreen counterpart of criminal extortionist Mark Brandon Read in Chopper , Eric Bana did what most actors are sworn off doing prior to a shoot.
He stopped working out, ate donuts and drank a lot of beer. Over three months the buff actor dropped most of his muscle mass and added 30 pounds of pure fat to his frame.
Eric Bana Says: "I love Italian food - anything Italian, pretty much - but I have never had a sweet tooth. I hate going to the gym."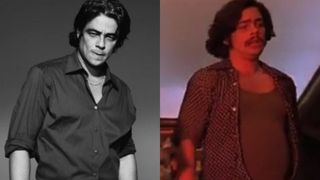 Benicio Del Toro - Fear And Loathing In Las Vegas (1998)
The Movie Transformation: According to Del Toro, one of the ways he grew a bulging gut for the role of Gonzo was to consume multiple donuts on a daily basis.
He gained three stone to become the drug-addled best buddy to Johnny Depp's Hunter S. Thompson and has since sworn off putting on such bulk for any future roles, turning down the role of Diego Rivera in Frida for that exact reason.
Benicio Del Toro Says: "What went wrong is that I guess I was too convincing, and that everybody believed that I was on drugs myself. It was insane. Plus it took me three months to lose all that weight. That was the worst part, let me tell you - I'll never put myself through that again."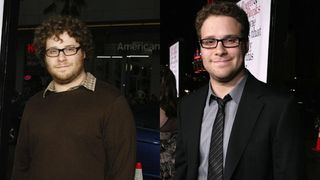 Seth Rogen - The Green Hornet (2011)
The Movie Transformation: Finding fame in a string of regular-guy roles, Rogen took the leap into superhero territory for 2011's The Green Hornet .
The part of Britt Reid (aka The Green Hornet) called for a series of stunts the actor was keen to achieve himself, so he ate healthily and embarked on a fitness routine with a personal trainer. By sticking to the "5-Factor Diet", in nine months the comic lost a little over two stone. But he's not too happy about it.
Seth Rogen Says: "I've been eating better and training - and hating myself for it. I feel like a sell out, I feel lame, I feel like a guy I would make fun of."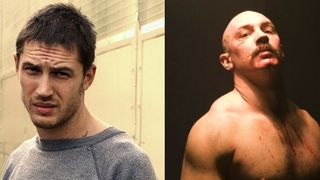 Tom Hardy - Bronson (2008)
The Movie Transformation: The 5ft 9" Brit packed on 42 pounds for his role as armed robber Charles Bronson.
Getting through a monstrous 2,500 push ups PER DAY throughout his regime, he enlisted the help of an ex-Marine to motivate him. Hardy further assisted his body's beefing up by chowing down on chicken, rice, chocolate, pizza, and err... playing a lot of X-Box, apparently.
Tom Hardy Says: "For Bronson, I put on about 7 lbs a week — with no steroids. In the end I'd put on about 2 and a half stone by eating chicken and rice, which was my staple diet throughout the day. Then I'd have a pizza, Häagen-Dazs and Coca-Cola: So not good stuff, but I had to put weight on."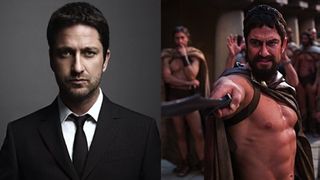 Gerard Butler - 300 (2006)
The Movie Transformation: Employing world-class mountain climber Mark Twight to assist in his bulk-up to become Sparta's King Leonidas AND his regular personal trainer, Butler underwent a gargantuan physical transformation in only four months.
For six hours a day he underwent a strict series of circuit training, fat melting exercises and heavy weight lifting. This served as part of the "300-rep Spartan Workout", which helped create his rippling muscle mass - as well as A LOT of protein-heavy food.
Gerard Butler Says: "I wanted to look really strong. I've seen so many actors play these kinds of roles, and you see all this equipment on either a big belly or skinny little arms."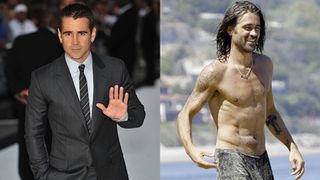 Colin Farrell - Triage (2009)
The Movie Transformation: Black coffee, diet coke and tuna. These were Colin Farrell's go-to foods for his preparation as a war-ravaged photojournalist returning from Bosnia in Triage .
The hard-bodied Farrell sunk to his lowest-ever weight after consuming only the above three food items as his daily sustenance - losing 44 pounds total. That soon whittled down to just black coffee and cigarettes when the going got tough.
Colin Farrell Says: "It was a drag. It's boring. Just boring, especially when he [directed Danis Tanovic] was putting sandwiches in my face every day on the set."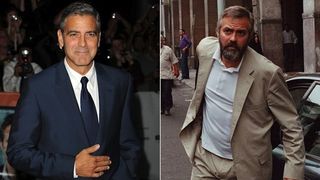 George Clooney - Syriana (2005)
The Movie Transformation: Topping countless "Sexiest Man Alive" lists, George Clooney took to the carbs to play tubby CIA operative, Bob Barnes. Adding an extra 35 pounds to his frame by scarfing down pasta, the athletic actor soon became melancholic over his heavier size.
During filming for a torture sequence, Clooney suffered a serious spinal injury due to his increased weight and was hospitalised for a month.
George Clooney Says: "My job was just to eat as fast as I could, as much as I could … But mostly you just ate until you wanted to throw up, and made sure you didn't throw up. So that was my job for a month, was eating."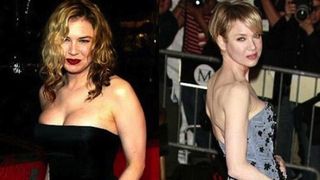 Renee Zellweger - Bridget Jones Diary (2001)
The Movie Transformation: A slip of a thing, Renee Zellweger knew it unlikely that legions of Bridget fans would embrace her size four frame as their beloved Miss Jones on the big screen. No, they would've pelted her with Silk Cuts and crisps.
Instead, the petite actress wolfed down entire cheese pizzas, doughnuts, and pretty much whatever she fancied to gain the stone and a half required to become the perpetually-single Bridge. Giving a firm two fingers to the treadmill helped too.
Renee Zellweger Says: "It sounds like heaven. For two days it's bliss... fantasies about non-stop chocolate consumption or your fantasies about ordering the pizza and the spaghetti and the garlic bread. Then after a week your glucose levels are going crazy. You're up and down and all over the place."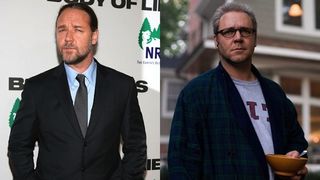 Russell Crowe - Body Of Lies (2008)
The Movie Transformation: For Ridley Scott's Body Of Lies , Crowe stacked on an incredible 63 pounds in order to play an out-of-shape CIA boss. Owing his gain to a love of cupcakes and burgers, the actor did away with his Gladiator physique as he turned his back on the gym.
Soaring up to 257 pounds - around 18 stone - his preferred method for the gain was simple. Eat more, and forgeddabaat the exercise. A sedentary lifestyle combined with a high fat diet was the key to his success.
Russell Crowe Says: "I'll have that cheeseburger for breakfast, thank you!"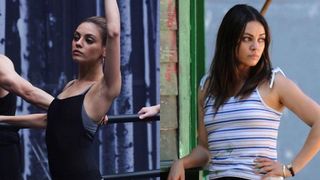 Mila Kunis - Black Swan (2010)
The Movie Transformation: At the start of production on Black Swan , Mila Kunis arrived on set weighing a meagre 95 pounds - a shift from her typical 117-pound weight.
Whittling herself down to what she termed "skin and bones" to play a ballerina, Kunis adopted a 1200-calorie a day diet along with ballet workouts seven days a week. For five months!
Mila Kunis Says: "I would literally look at myself in the mirror and I was like, 'Oh my God! I had no shape, no boobs, no ass. .'. All you saw was bone. I was like, 'This looks gross'. But in photographs and on film, it looked amazing."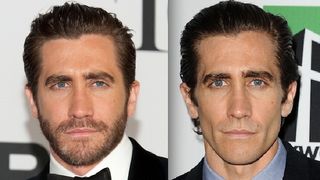 Jake Gyllenhaal - Nightcrawler (2014)
The Movie Transformation: Behold those cheekbones! Gyllenhaal's role as a freelance crime reporter in the as-yet unreleased Nightcrawler demanded the actor drop a chunk of weight. Mainly from his cheeks, by the looks of it.
In the flick, a dark tale set in the seedy underbelly of Los Angeles, he plays reporter Lou, a man desperate for a scoop. To ensure his haggard drawn appearance would translate onscreen, the actor dropped around 20 pounds and remained hungry throughout the shoot. He's stayed tight-lipped on how he accomplished it, saying little other than it was for the love of the movie.
Jake Gyllenhaal Says: "I knew that Lou was literally and figuratively hungry, so I got into the mode where I was always a bit hungry. It's not different than getting into character for anything. It's more about believing where you are and being present where you are. Who's to say what the process is? I have a strange one … but I love what I do."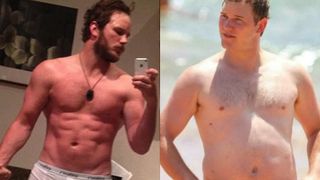 Chris Pratt - Zero Dark Thirty (2012)
The Movie Transformation: Chris Pratt is no stranger to yo-yo dieting. As Parks And Recreation resident goofball Andy, his 6ft 2 frame easily accommodates a few extra pounds which the actor has no trouble shifting should a film role demand it.
For Zero Dark Thirty his character, a Navy SEAL, had to be in tip-top shape so the man with a fondness for food cut out beer for six months and hit the gym. He dropped a good few stone to get ripped... then piled on 60 pounds immediately after filming wrapped for his role in Delivery Man .
After which he shed it and packed on the muscle once again for his role as Star-Lord in Guardians Of The Galaxy . We see a pattern emerging...
Chris Pratt Says: "I've always been a little soft, I like to eat and I don't like crunches. I had about five or six months and I really busted my ass to get in good shape... I just like to gain weight and lose weight. It's a rollercoaster. I just want to do this. I want to touch God.""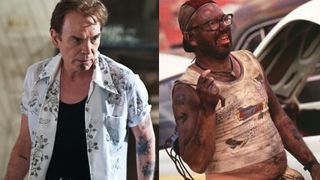 Billy Bob Thornton - U-Turn (1997)
The Movie Transformation: The lithe actor's role in Oliver Stone's U-Turn might have been small - but that didn't stop Thornton from developing his character of Darrell into a larger-than-life mechanic.
Three-and-a-half stone later, Thornton appeared on set sporting a gut that challenged his zipper and kickstarted the actor's continued struggle with his weight.
Billy Bob Thornton Says: "I gained weight on purpose, and it was a hell of a thing getting it off."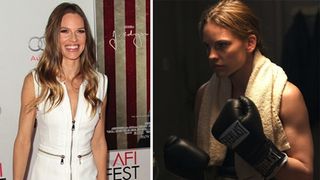 Hilary Swank - Million Dollar Baby (2004)
The Movie Transformation: Becoming boxer Maggie Fitzgerald, Hilary Swank had only 90 days to morph her body into that of a trained boxing lifer. Her diligent training schedule had the actress hitting the ring for two and a half hours, followed with a rigorous two hour heavy weight lifting session. For six days a week.
Of course, packing on 10 pounds of muscle as asked by the producers didn't happen by itself. The Boys Don't Cry actress supplemented her workouts with a high protein diet, ingesting 210 grams of egg whites, flax oil and meat. Every 90 minutes. It paid off - she bulked on 19 pounds.
Hilary Swank Says: "I needed nine hours of sleep a night because your muscles have to be able to rest in order to build or you actually reverse yourself. So I slept nine hours a night but I had to wake up in the night and drink protein shakes because I couldn't go that long without eating."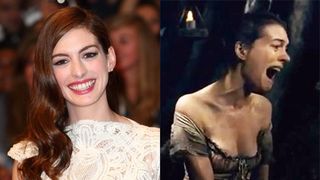 Anne Hathaway - Les Miserables (2012)
The Movie Transformation: Already on the petit side, Anne Hathaway dropped another 25 pounds for her role as Fantine, a factory worker-turned-prostitute suffering with tuberculosis in Les Miserables .
Prior to shooting the actress shed 10 pounds in the three weeks leading up to production, by eating two small squares of dried oatmeal paste a day. As if that weren't torture enough, Hathaway stopped eating altogether for the shoot's final 13 days, dropping a further 15 pounds.
Anne Hathaway Says: "I had to be obsessive about it - the idea was to look near death. Looking back on the whole experience - and I don't judge it in any way, it was definitely a little nuts. It was definitely a break with reality, but I think that's who Fantine is anyway."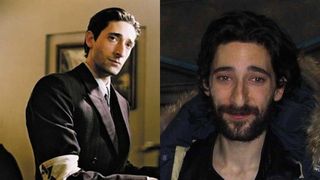 Adrien Brody - The Pianist (2002)
The Movie Transformation: Brody's turn as real-life Polish pianist Wladyslaw Szpilman, who hid throughout World War Two in Nazi-occupied Warsaw, was a preparation in sacrifice. The actor gave up his New York apartment, his cell phone, sold his car, and his long-term relationship - all in the name of truthful representation.
Told to lose as much weight as possible for the film's final coda depicting a starving Szpilman, Brody dropped 30 pounds from his already-slight weight of 160 pounds. His method? Not eating much, really. For six weeks his daily intake consisted of two boiled eggs, a small piece of fish or chicken and a smattering of steamed vegetables.
Adrien Brody Says: "It was excruciating. I was extremely weak, and I mentioned it to Roman, and it was kind of what he wanted, you know? He wanted it to be truthful."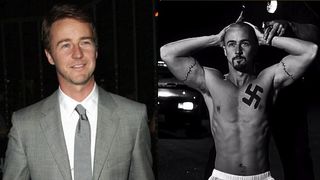 Edward Norton - American History X (1999)
The Movie Transformation: Alright, so he wiped the floor with Richard Gere in Primal Fear, but it wasn't until Edward Norton took to the gym that he packed a punch mightier than that of verbal cunning.
As Neo-Nazi skinhead Derek Vinyard, Norton morphed from scrawny to brawny by hitting the heavy weights in a series of strength-building exercises - mainly focusing on his upper body.
To acquire 30 pounds of muscle he stuck to a high-protein, heavy-calorie diet which consisted of fish, chicken and turkey snacks in conjunction with seven meals daily. All of that on top of what he calls "meat shakes" - blended roast beef smoothies. Yum.
Edward Norton Says: "I knew this guy was going to have to be really physically fearsome and defined by rage...arming himself against his own emotional pain, and this body he's created is the physical manifestation of that."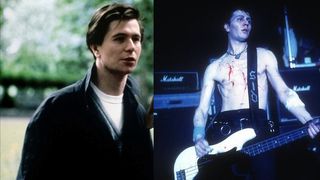 Gary Oldman - Sid and Nancy (1986)
The Movie Transformation: For Alex Cox's punk rock biopic, Sid and Nancy , the classically-trained Oldman studied hours of footage of Sex Pistols' bassist Sid Vicious to aid him in nailing down an authentic performance.
What was the most notable difference between the two men? Vicious was rake thin, Oldman was not. So, for weeks on end the actor survived on a veritable cuisine of steamed fish and melon, dropping a total of 35 pounds. He was briefly hospitalised mid-shoot for losing too much, too fast.
Gary Oldman Says: "I had no time to be me. I was just Sid all the time. I kind of stopped eating. I became anorexic. I went down from 150 to 115 pounds and became terribly ill for awhile. I couldn`t tell when the movie stopped and life continued."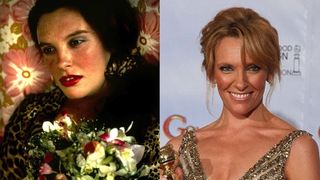 Toni Collette - Muriels Wedding (1994)
The Movie Transformation: The then-unknown Aussie actress wowed writer-director P.J. Hogan in her audition for the titular role of Muriel Heslop. Despite her insistence that she was perfect for the part, one tiny hitch remained: she was too thin.
Under the careful advice of a dietician, Collette saw to it that she'd bag the role. Chowing down on six meals a day, she wolfed down pizza, cake and ice cream for eight weeks - gaining an additional three stone.
Toni Collette Says: "I used to fluctuate from feeling really lethargic and gross, to feeling really sexy and curvaceous."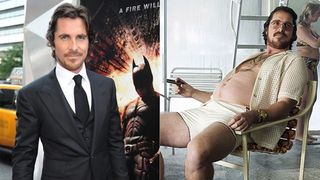 Christian Bale - American Hustle (2013)
The Movie Transformation: Bale's reputation as a man who'll undergo any metamorphosis for a role shows no signs of stopping. As former boxer-turned-trainer Dicky Eklund in The Fighter , he took to running to assume the gaunt look of the cocaine addicted coach for his first Oscar-winning performance.
For his most recent turn as Irving Rosenfeld in American Hustle , Bale piled on 43 pounds giving the usually-svelte actor a tubby tum, twinned with a dodgy homemade haircut. Going from his typical 185 pounds up to 228, he relied on good old fashioned junk food to reach his goal.
Christian Bale Says: "I ate lots of doughnuts, a whole lot of cheeseburgers and whatever I could get my hands on. I literally ate anything that came my way ."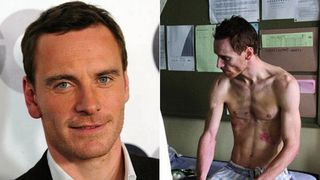 Michael Fassbender - Hunger (2008)
The Movie Transformation: One way to demand industry attention when you're an up-and-comer is by proving dedication to the craft, as Michael Fassbender achieved in his portrayal of a man on a hunger strike.
Steve McQueen's Hunger tells the story of the 1981 Irish hunger strike, spearheaded by Irish Republican Army volunteer Bobby Sands, played by Fassbender. Under supervision from his doctor, the actor lost 44 pounds - around 3 stone - which saw his weight plummet to a tiny 127 pounds.
The actor restricted himself to a 600-calorie-a-day diet in addition to walking four miles a day, a spot of yoga and lots of skipping.
Michael Fassbender Says: "I ate canned sardines. The great thing is they have the calories on the box so I could count exactly what I was putting in."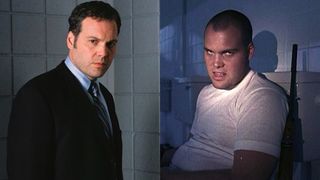 Vincent DOnofrio - Full Metal Jacket (1987)
The Movie Transformation: For his debut performance in Stanley Kubrick's Full Metal Jacket , Vincent D'Onofrio tipped the scales at 280 pounds (around 20 stone) in his depiction of Private Leonard Lawrence.
His transformation from a trim 6ft chap into an overweight, suicidal marine, saw D'Onofrio gobbling down the greasiest foods he could lay his dabs on. Over the course of seven months' gorging he added a huge 70 pounds to his frame.
During the film's rigorous boot camp sequences, the actor caused serious damage to his knee which resulted in surgical reconstruction. No gain without pain and all that.
Vincent D'Onofrio Says: "I gained weight everywhere. My thighs were tremendous, my arms were tremendous, even my nose was fat. I had a tough time tying my shoelaces, but this was the only way I could play Leonard, because I had to be weak-minded in the same way. "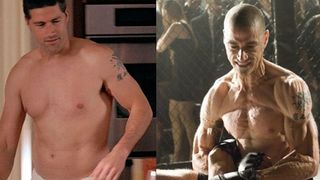 Matthew Fox - Alex Cross (2012)
The Movie Transformation: Lost leading man Matthew Fox played serial killer Picasso in 2012's Alex Cross , disguising himself in the process. As well as shaving his head, the actor embarked on a brutal exercise routine - 90 minutes of circuit training every day for five months.
His total weight loss was a giant 44 pounds - about 3 stone, achieved in part by his physical efforts and by a strict diet of steamed chicken and broccoli supplemented by protein shakes. The result is staggering.
Matthew Fox Says: "I never watch my films while we're making them, so when the images came out on the Internet, I was like, 'holy shit.' I could hardly even believe it was me."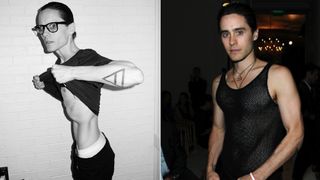 Jared Leto - Dallas Buyers Club (2013)
The Movie Transformation: For his supporting role in Dallas Buyers Club , Leto reduced his weight to a shocking 114 pounds - that's a fraction above 8 stone.
His dedication to portraying a transsexual woman living with HIV in the 1980s extended far beyond weight control. He waxed his entire body, heightening the gaunt look he'd acquired through his loss of 40 pounds. Opting out of a punishing exercise routine, the actor simply stopped eating to reach his goal.
Jared Leto Says: "I just basically didn't eat. I ate very little. It was about how does that effect how I walk, how I talked, who I am, how I feel. You know, you feel very fragile and delicate and unsafe."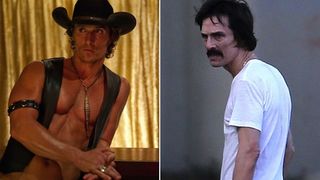 Matthew McConaughey - Dallas Buyers Club (2013)
The Movie Transformation: Kissing his buff bod goodbye, Matthew McConaughey sought out a drastic alteration to his physique for his role as HIV-positive Ron Woodruff in Dallas Buyers Club . His original aim was to shed around two stone in order to accurately represent the Texan electrician. Which he did.
Bobbing around the 145 pound area, the actor felt he hadn't reached his target and dieted further. Dropping another ten pounds, he remained dedicated to eating healthy foods in small quantities.
Matthew McConaughey Says: "...But then I hit 135 lbs. I ran in to somebody and they didn't just ask if I was all right, they said, 'My God, we need to get you some help.' And I thought, 'There we go. That's the perfect spot.'"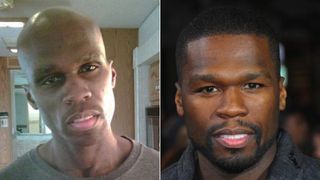 50 Cent - All Things Fall Apart (2011)
The Movie Transformation: The 6ft tall musician adopted a strict regime for his portrayal of a cancer patient in All Things Fall Apart . His muscular 214 lb frame withered to a mere 160lbs, losing just under four stone in the process.
His method involved surviving on liquids only and taking to the treadmill for a gruelling three hour daily slog.
50 Cent Says: "I had so much muscle on me that it was hard for me to lose definition even as I got lighter and slimmer. I started running to suppress my appetite. Towards the end it was really difficult."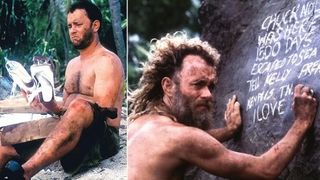 Tom Hanks - Castaway (2000)
The Movie Transformation: In preparation for his role as pudgy Fed-Ex worker, Chuck Noland, Hanks piled on 40 pounds to bulk him out for the first half of the shoot.
Once they'd shot up until Noland's marooning on a South Pacific island, director Robert Zemeckis rallied up the crew and popped off to make What Lies Beneath , leaving Hanks four months to lose the weight he'd gained, plus a tad more, for a total of 55 pounds. Hitting the gym and failing to chop his dreaded locks added to his waify look.
Tom Hanks Says: "The idea of looking at four months of constant vigilance as far as what I ate, as well as two hours a day in the gym doing nothing but a monotonous kind of work-out, that was formidable. You have to power yourself through it almost by some sort of meditation trickery. It's not glamorous."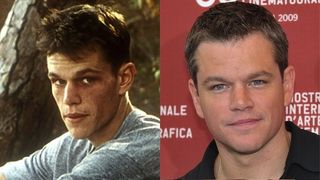 Matt Damon - Courage Under Fire (1996)
The Movie Transformation: For one of his breakout roles in 1996's Courage Under Fire , Matt Damon prepared for his performance as a drug-addled Persian gulf veteran by shedding a gigantic three-and-a-half stone.
Most actors tasked with such an overhaul take advice from a nutritionist to avoid permanent physical damage. Not Damon, who in the year following, had to embark on a series of medications to heal his depleted adrenal gland.
A diet of chicken, egg whites, broccoli and a baked potato every day is tantamount to a buffet in comparison to dietary procedures employed by other actors on this list.
However, he also ran twelve miles every day for four months.
Matt Damon Says: "I went too far. I got sick and I wouldn't do that again because it was just too much. At the same time it helped the performance. I didn't have to act at all; I was a wreck. I was getting dizzy spells and hot flashes. I didn't say anything to anyone for a while because I was afraid I might be really ill."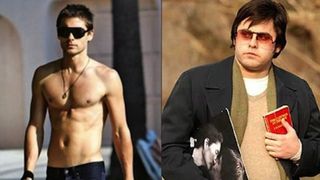 Jared Leto - Chapter 27 (2007)
The Movie Transformation: Schlubbing on the chub like nobody's business, Jared Leto's weight skyrocketed for his transformation in Chapter 27 . His performance as the man who murdered John Lennon, Mark David Chapman, required a vast calorific upping.
The sinewy singer of 30 Seconds To Mars barely tipped 100 pounds prior to chugging down pints of melted Haagen Dazs combined with lavish squirts of soy sauce and olive oil. Yum.
The sheer rotundity of his frame after piling on 67 pounds gave out as the shoot neared its end. Gout set in, causing Leto great pain when trotting to and from the set.
Jared Leto Says: "I've been fasting ever since. I've been doing this very strange, like, lemon and cayenne pepper and water fast. I didn't eat any food for 10 days straight; I think I lost 20 pounds in that first 10 days."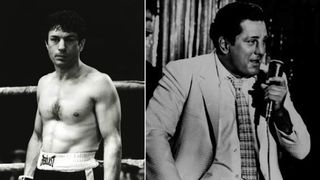 Robert De Niro - Raging Bull (1980)
The Movie Transformation: For the performance that bagged him an Oscar, De Niro spent countless hours in the ring getting ripped for the role of middleweight boxer Jake LaMotta. The real La Motta took time out to go through a brutal training regimen with the actor, getting his buffed-up bod to an authentic state.
To depict the ex-boxer's later years, De Niro piled on an additional 60 pounds. For one scene. At that point in production, director Martin Scorsese could only shoot for limited periods due to the overweight actor's struggle for breath and general decline in health.
Now that's what we call method.
Robert De Niro Says: "When I want to gain weight I eat more, and when I want to lose weight, I eat less."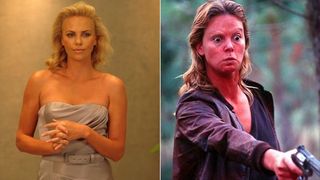 Charlize Theron - Monster (2003)
The Movie Transformation: Charlize Theron threw herself into a complete physical overhaul for her portrayal of serial killer Aileen Wuornos. Eyebrows? Who needs 'em! Blemish-free complexion? Blotched to hell. Pristine pearly whites? Hidden behind a row of yellowed red-neck prosthetic teeth.
Of course, the weight gain was a blast for the actress, who piled on two stone to complete the look of Florida's first female on death row by chowing down on crisps and doughnuts.
Charlize Theron Says: "I first began stuffing myself with Krispy Kreme doughnuts, but after a while I got sick of them.. I don't know how I could have played that part with this body. I knew I had to transform my body to get myself into her physical skin."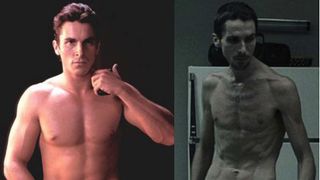 Christian Bale - The Machinist (2004) / Batman Begins (2005)
The Movie Transformation: Christian Bale's commitment to starving, gorging and exercising in order to pummel his physique to 'method' perfection was at its height during this back-to-back weight shift.
Dropping from his typically 175 pound physique to resemble the skeletal Trent Reznik in The Machinist , the actor lost 63 pounds - far surpassing the goal set by director Brad Anderson. Bale subsisted on meagre daily rations that'd barely sustain a gnat; an apple and a can of tuna.
It doesn't stop there. During the five months following his radical loss he bulked up to a whopping 212 pounds. A staggering weight gain of seven stone was necessary for his role as beefcake billionaire Batman in Christopher Nolan's Batman Begins .
Christian Bale Says: "I didn't feel terrible to be honest. I felt quite fine once I got beyond the pangs of hunger, et cetera. Your stomach shrinks and you get used to it. And interestingly, I did find that mentally it was very, very calming being that skinny, because you really didn't have any energy for expending on unnecessary things, so you just kept it simple."