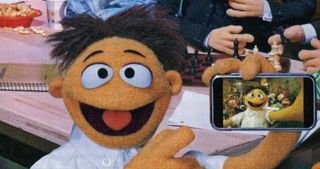 Walter
The Muppet: The hero of 2012's forthcoming movie, The Muppets... by which time we'll know if he's worthy of making the top 50.
Muppet Magic: The movie's plot sees Walter and roommate Gary (Jason Segel) trying to reunite the original Muppet Show crew when the theatre is threatened with closure.
Greatest Moment: Come back in February when The Muppets is released in the UK and we'll let you know.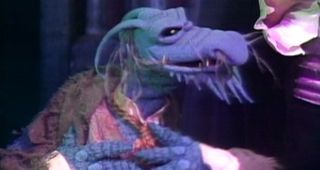 Uncle Deadly
The Muppet: Dragon-faced thesp whose fearful appearance saw him play the villain in Muppet Theatre sketches, but also freak out the backstage crew.
Muppet Magic: Apparently, a spin-off show, Uncle Deadly's House of Badness , was once mooted but never made.
Greatest Moment: Having tied Miss Piggy to the tracks in a Muppet Melodrama, Deadly charms her would-be rescuer into having a drink because they both used to be scouts.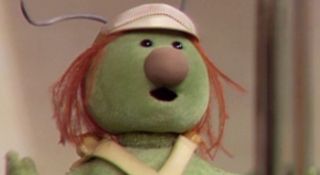 Cotterpin Doozer
The Muppet: Radical malcontent in Fraggle Rock who shuns her fellow Doozers' prodigious work ethic to study art.
Muppet Magic: Although it's usually a rivet-style device used in mechanical engineering, a cotter pin means slightly different things in the UK and USA, so avoid getting in an argument with a builder.
Greatest Moment: Put on trial by her fellow Doozers, Cotterpin proved the nobility of the Fraggles to secure an apprenticeship as an architect.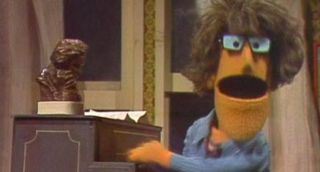 Don Music
The Muppet: Sesame Street 's tortured musical genius who could only write songs - badly - after banging his head against the wall.
Muppet Magic: Although retired after performer Richard Hunt's death, even reruns were stopped when the PC brigade worried about kids imitating the head-banging. See also: every heavy metal band ever.
Greatest Moment: Writing the classic nursery rhyme 'Mary Had a Bicycle.'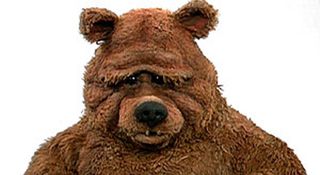 Bobo The Bear
The Muppet: Bumbling security guard in Muppets Tonight who became Jeffrey Tambor's unusually meek henchman in Muppets From Space .
Muppet Magic: The Bobo design was one of Fozzie's fellow hibernating bears in The Muppets Take Manhattan .
Greatest Moment: Shot by Cupid's arrow, Bobo fallss in love with Cindy Crawford and has to be taught the art of romance by Rizzo the Rat.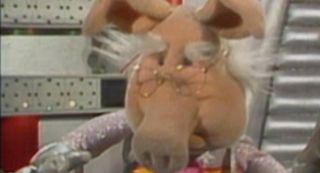 Dr Julius Strangepork
The Muppet: German bovine scientist aboard the spaceship Swinetrek in 'Pigs in Space.'
Muppet Magic: Rather obviously, the name - and accent - is a reference to Stanley Kubrick's Dr Strangelove .
Greatest Moment: Strangepork uses wires from a toaster to fix the ship, with the unfortunate side-effect that everybody pops up and down when they try to fly.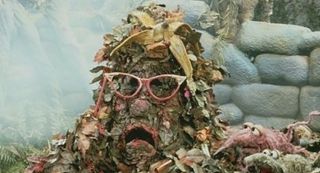 Marjory The Trash Heap
The Muppet: Literally a trash heap...albeit a sentient one that gains wisdom from a lifetime having rubbish chucked on her.
Muppet Magic: Marjory was relocated after the first season of Fraggle Rock , thus providing material for an episode's plotline.
Greatest Moment: Magically making the radishes in the garden disappear to prove the Rock's species all need each other.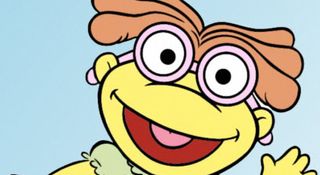 Skeeter
The Muppet: Unique in this list for never being a 'live-action' Muppet, Scooter's twin sister appeared in animated form in Muppet Babies .
Muppet Magic: Skeeter was created specifically so that Miss Piggy wouldn't be the only girl in the nursery, but was voiced by men: Howie Mandel and later Frank Welker.
Greatest Moment: Skeeter dares to go head-to-head with Piggy for the role of Snow White.
Annie Sue Pig
The Muppet: The younger model who Miss Piggy sees as an All About Eve -style rival, professionally and personally.
Muppet Magic: Annie Sue is one of the few right-handed Muppets, because her performer (Louise Gold) was left-handed.
Greatest Moment: Annie Sue finally upstages Miss Piggy when guest Leo Sayer is more interested in her than the porcine princess.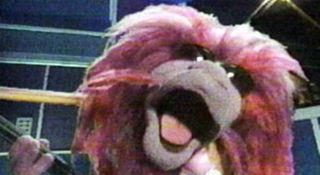 Clifford
The Muppet: Catfish-featured, dreadlock-wearing hipster who presented Muppets Tonight in the 1990s.
Muppet Magic: Clifford debuted in The Jim Henson Hour , where he was the bassist in Muppet band Solid Foam.
Greatest Moment: TV presenting? Nah, Clifford's true mojo was as the couch-dwelling slacker who advises the Muppets on all things cool in Muppets From Space .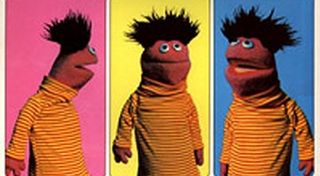 Roosevelt Franklin
The Muppet: Blues-singing Sesame Street resident who, despite being a kid, had a school named after him which he both attended and taught at.
Muppet Magic: Franklin was booted off the show after provoking major controversy for allegedly portraying negative African-American stereotypes. Despite the character being purple.
Greatest Moment: Setting a landmark spin-off by getting his very own album, 'The Year of Roosevelt Franklin.'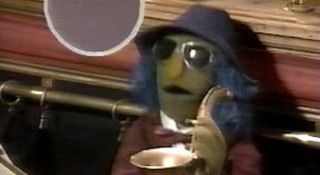 Zoot
The Muppet: Enigmatic muso of few words who, as the Electric Mayhem's saxophonist, blew the final note of The Muppet Show theme tune.
Muppet Magic: Zoot's near-silence was down to performer Dave Goelz avoiding getting lines for the character, because he couldn't think how to deliver them.
Greatest Moment: The nod of satisfaction he gives at the end of every episode.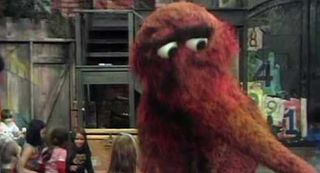 Mr Snuggleupagus
The Muppet: Elephantine, cave-dwelling best friend of Big Bird who, thanks to bad luck and coincidence, was never seen by Sesame Street 's adults, who assumed he was imaginary.
Muppet Magic: The joke lasted until 1985, when a high-profile sex abuse story in the media convinced the writers that the adults' disbelief might discourage kids from sharing important things with parents.
Greatest Moment: A two-part special where Snuffy really does become invisible thanks to a magic - but broken - ukelele.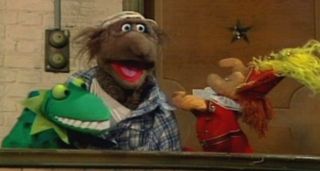 Beauregard
The Muppet: Hawaiian-shirt wearing, coconut-featured odd job man, hired as janitor at the Muppet Theatre because he can lift just about anything.
Muppet Magic: Beauregard didn't appear until Season 3, when he replaced George The Janitor.
Greatest Moment: "We'll catch the thieves red-handed," explains Kermit in The Great Muppet Caper . "What colour are their hands now?" Beauregard asks in all innocence.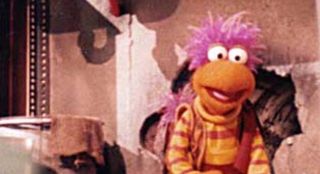 Gobo
The Muppet: An explorer who knows every nook and cranny of Fraggle Rock, yet never seems fussed about replicating his Uncle Travelling Mat's journeys into 'Outer Space' - aka the real world.
Muppet Magic: A puppet redesign halfway through the first series saw Gobo get a costume change and a haircut.
Greatest Moment: His unsung work sneaking into the lighthouse every week to get his uncle's postcards, whose life lessons invariably help to save the day.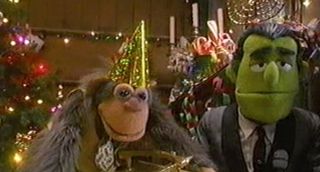 Johnny Fiama
The Muppet: Old-school Sinatra-esque crooner in Muppets Tonight , with his monkey bodyguard, Sal Minella, always in tandem.
Muppet Magic: Check the anagram - Fiama's a nod to Sinatra's alleged Mafia ties.
Greatest Moment: Duetting with his hero Tony Bennett on Muppets Tonight .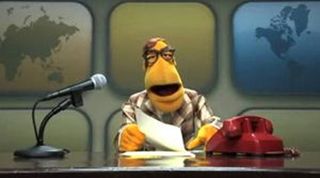 The Newsman
The Muppet: Exactly what it says on the tin, except usually this guy's bulletins ended up with him being knocked out by whatever weirdness he was reporting on.
Muppet Magic: Proof that all Muppets are friends; he was a guest at Kermit and Miss Piggy's wedding in The Muppets Take Manhattan .
Greatest Moment: Getting Spike Milligan to accompany a news report with slapstick mime.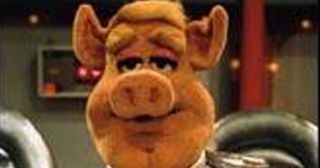 Captain Jules Hogthrob
The Muppet: Macho, but utterly idiotic, Kirk-esque captain of the Swinetrek in 'Pigs in Space.'
Muppet Magic: Jim Henson's voice for Hogthrob was the 'stereotypical dad' voice he used at home for a joke.
Greatest Moment: The pigs are about to discover the secret of the universe, but since it's dinner time, Hogthrob wanders off to the canteen instead.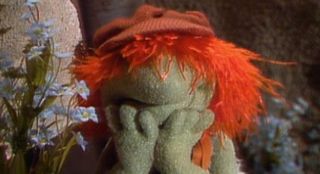 Boober
The Muppet: The flipside to Fraggle frivolity, Boober is the cap-wearing philosopher whose hypochondria has informed a life of doing as little as possible.
Muppet Magic: Jim Henson revealed that Boober was the name of an angry cow that his daughter encountered on holiday in Devon.
Greatest Moment: Eternal pessimist Boober gets trapped with chirpy Red after a cave-in and starts to lighten up.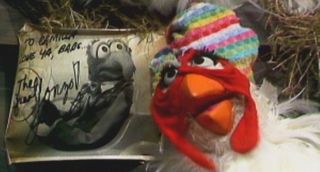 Camilla The Chicken
The Muppet: The poultry starlet who rose from the ranks of Muppet chicken performers to date The Great Gonzo.
Muppet Magic: To avoid continuity problems and allow them to use whichever chicken puppet was at hand, the Muppeteers invented an in-joke: Gonzo didn't really know which chicken was Camilla either.
Greatest Moment: When Gonzo starts flirting with Big Bird, Camilla smashes him over the head with a flowerpot.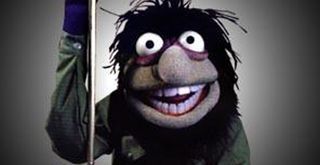 Crazy Harry
The Muppet: The Muppet Show 's resident pyro and all-round loon.
Muppet Magic: In his first appearance he was known as Crazy Donald, named after crew FX technicial Don Sahlin. Notably, the renamed Harry actually handled FX for the Muppets in The Muppet Movie .
Greatest Moment: Playing the Explodaphone, a series of detanators lined up in order of musical note.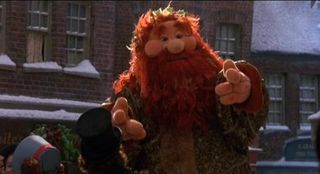 Ghost of Christmas Present
The Muppet: Stern Dickensian plot device reimagined as jovial giant to help Michael Caine give up his Scrooge-like ways. Proof that great bespoke characters could be created for the films.
Muppet Magic: Originally, existing Muppets were down to play the Ghosts (Present would have been Scooter) but it was felt they would detract from the plot's seriousness.
Greatest Moment: The showstopping 'It Feels Like Christmas,' of course.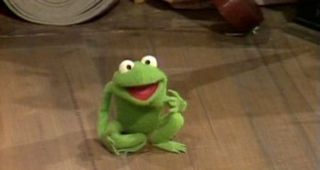 Robin
The Muppet: Kermit's dimunitive nephew and enthusiastic Frog Scout.
Muppet Magic: Robin debuted in TV Special The Frog Prince in 1971, and wasn't officially labelled as Kermit's nephew until the second season of The Muppet Show .
Greatest Moment: Performing top 10 hit 'Halfway Down The Stairs' on Top of the Pops .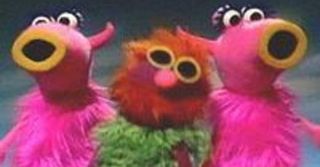 Manah-Manah
The Muppet: Crazy caveman-style Muppet with a limited vocabulary but a delight in singing it to anyone who'll listen. Usually accompanied by The Snowths on "do doo do doo doo" duties.
Muppet Magic: The song wasn't a Muppet original. It was written for an Italian documentary about life in Sweden, which suggests maybe the composer hadn't actually been there.
Greatest Moment: Singing that song is pretty much it.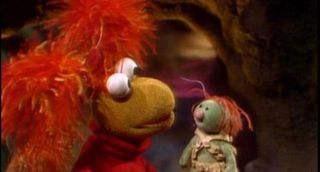 Red
The Muppet: Fiery redheaded Fraggle whose sportiness makes her hyper-competitive... or maybe just hyper.
Muppet Magic: Crossover time! Red is the Fraggle that Kermit and Robin meet in A Muppet Family Christmas .
Greatest Moment: Discovering a plot by the Gorgs to destroy Fraggle Rock.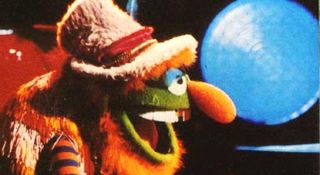 Dr Teeth
The Muppet: Grinning keyboardist and lead singer of the Electric Mayhem, whose bearded bohemian look and love of jamming inspired Mumford and Sons. Probably.
Muppet Magic: Two puppeteers were needed to perform Dr Teeth because of his unusually long arms.
Greatest Moment: For sheer rock'n'roll pizzazz, performing 'Night Life' on a London double decker in The Great Muppet Caper takes some beating.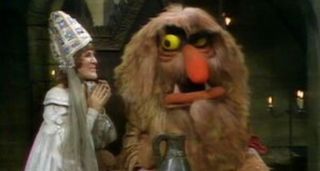 Sweetums
The Muppet: Don't let this hairy ogre's appearance put you off. As the name implies, he's a sweetie really.
Muppet Magic: Sweetums was often paired with Robin the Frog, most notably dueting "Two Lost Souls" in The Muppet Show .
Greatest Moment: His dogged cross-country trip following the Muppets to Hollywood in The Muppet Movie .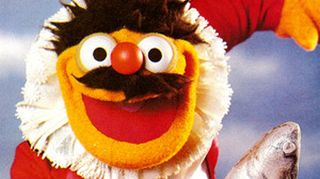 Lew Zealand
The Muppet: He throws the fish away...and it comes back to him!
Muppet Magic: Created as a one-episode gag, Lew was made from a 'Whatnot' (the crew's generic Muppet heads). A bespoke puppet was built later when the character's popularity was assured.
Greatest Moment: On his debut appearance, his boomerang fish inadvertently thwarted Miss Piggy's plans to marry Kermit in a guise of a wedding 'sketch.'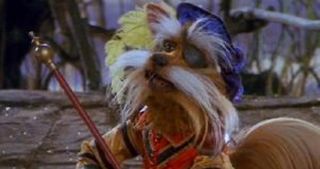 Sir Didymus
The Muppet: Labyrinth 's chivalrous, one-eyed fox, who escorts Jennifer Connelly to her showdown with David Bowie's Goblin King because she's kind enough to ask permission.
Muppet Magic: Technically, the characters built by The Jim Henson Creature Workshop for films like The Dark Crystal and Labyrinth aren't Muppets. We're making an exception because Didymus, crucially, feels like a Muppet.
Greatest Moment: Faced with an army of goblins pointing their spears at him, Sir Didymus thinks they're surrendering: "throw down your weapons and I'll see you're well-treated."
Pepe The King Prawn
The Muppet: Elevator operator in Muppets Tonight who convinced the Muppets he was more than a shrimp to become a regular in the ensemble.
Muppet Magic: Originally Pepe was partnered with Seymour the Elephant. Why a prawn? According to the crew, because "a mouse was too easy."
Greatest Moment: His series of adverts for Long John Silver's restaurant chain made him one of the highest-profile Muppets in America during the past decade.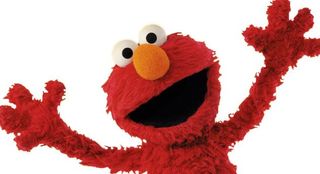 Elmo
The Muppet: The all-conquering star of Sesame Street who got his own section of the show and sold millions of toys - no wonder he can't stop referring to himself in the third person.
Muppet Magic: For years very much a background Muppet, today he's so ubiquitous that Sesame Street fandom calls him the "Little Red Menace" for shutting out the older, classic characters.
Greatest Moment: Becoming the first - to date, only - Muppet character to be named in a Muppet movie, Elmo in Grouchland .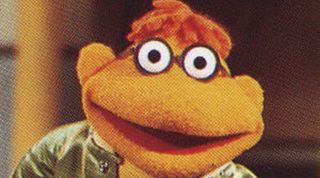 Scooter
The Muppet: The 'gofer' who got stuff done backstage at the Muppet Theatre. Given how much went wrong, the only reason he kept his job is that his uncle owns the theatre.
Muppet Magic: Scooter's glasses are unusual in that they're actually his eyes. If he takes them off, he really is blind.
Greatest Moment: When the show is relocated to a train station, Scooter has to play M.C. when Kermit accidentally leaves on a train to Pittsburgh.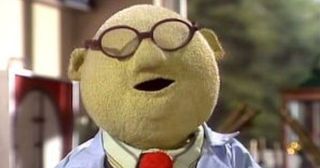 Dr Bunsen Honeydew
The Muppet: Eyeless boffin on 'Muppet Labs' whose inventions invariably cause harm to his hapless assistant, Beaker.
Muppet Magic: Bunsen presented solo during the first season of The Muppet Show .
Greatest Moment: Being crowned as the greatest cinematic scientist, ahead of Mr Spock, in a BBC poll, with a third of the vote.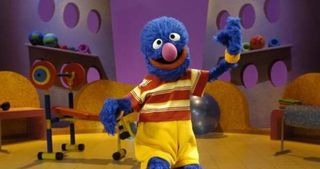 Grover
The Muppet: Eternally optimistic Sesame Street resident who will try any job going if it means helping people, but who can't - sorry, cannot - use contractions.
Muppet Magic: John Landis performed Grover's cameo in The Muppet Movie .
Greatest Moment: Wearing a cape and a knight's helmet, Grover puts the world to rights - or tries to - as Super Grover.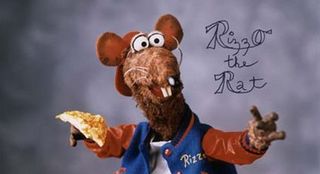 Rizzo The Rat
The Muppet: Wise-cracking rodent who stepped up from scene-stealing background artist to fully-fledged icon thanks to his partnership with Gonzo.
Muppet Magic: If Gonzo shares his name with Raoul Duke's 'Doctor' in Fear and Loathing in Las Vegas , Rizzo is named after another counter-cultural icon: Midnight Cowboy 's Ratso Rizzo.
Greatest Moment: Rizzo's first important role, helping out Kermit as a waiter in The Muppets Take Manhattan .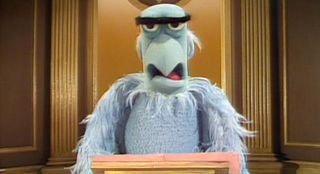 Sam The Eagle
The Muppet: The stern, traditional upholder of moral values on The Muppet Show . A censor, in other words.
Muppet Magic: The Muppets' most obviously satirical character, Sam was one of the characters created for the adult-oriented Muppet Show pilot, 'Sex and Violence.'
Greatest Moment: Mistaking Rudolf Nureyev for an opera singer, Sam is told he's really a ballet dancer. "Culture is culture," shrugs an unapologetic Sam.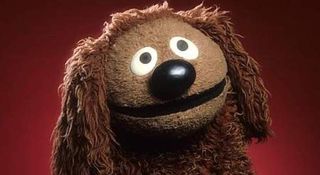 Rowlf
The Muppet: The Muppet Show 's resident pianist, but also - thanks to playing Dr Bob in 'Veterinarian's Hospital' - a gifted comedian.
Muppet Magic: Although Kermit predated him, Rowlf was the Muppet who made the breakthrough to the mainstream thanks to his guest spots on The Jimmy Dean Show in the mid-Sixties.
Greatest Moment: While performing surgery on Kermit as Dr Bob, Miss Piggy announces he'll have her to account to if anything goes wrong.
"Good, I was wondering who was going to pay the bill," Rowlf quips back.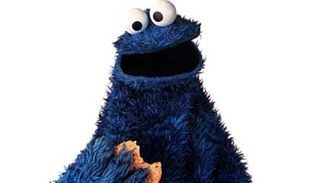 Cookie Monster
The Muppet: Me want cookie!
Muppet Magic: Jim Henson originally developed the Cookie Monster's design and character for an unaired 1966 General Foods commercial; his first actual appearance was in an IBM training film.
Greatest Moment: Faced with real-life rumours about becoming the Fruit Monster to placate the healthy eating lobby, the he insists he'd still have cookies for dessert.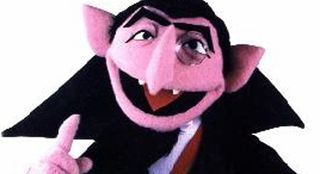 Count von Count
The Muppet: Vampire mathematician whose dramatic summing-up always comes with thunder, lightning and a Teutonic "ha-ha-ha."
Muppet Magic: Inevitably, the Count is the Muppets' go-to guy for musical countdowns in compilation videos.
Greatest Moment: A mailman brings an unusually large numnber of letters to the castle. Turns out the Count has written them all to himself, so he count them.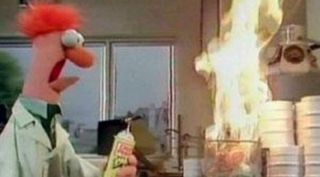 Beaker
The Muppet: Perpetually abused lab assistant to Bunsen who has been shrunk, electrocuted and even lost his nose in the name of science.
Muppet Magic: The sidekick who eclipsed his star, Beaker didn't appear until Season 2 of The Muppet Show but has never looked back.
Greatest Moment: Going solo, and going viral, in Ode to Joy .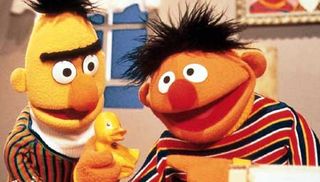 Bert and Ernie
The Muppet: Sesame Street roommates with a distinct Odd Couple vibe: the happy, easygoing, Rubber Duckie-loving Ernie, and grumpy, serious Bert.
Muppet Magic: It's thanks to Bert and Ernie that there were Muppets at all in Sesame Street , being the only element of the otherwise all-human pilot to do well with test audiences.
Greatest Moment: Ernie trades in his Rubber Duckie to buy Bert a box for his paper clips as a Christmas present...but Bert has sold his paper clips to buy Ernie a soap dish to put Rubber Duckie in. Ah.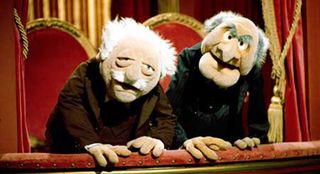 Statler and Waldorf
The Muppet: Rarely seen apart, the two gentleman hecklers delight in ripping apart whoever's on stage. They'd be great to follow on Twitter.
Muppet Magic: While the Waldorf-Astoria is still going strong, New York's Statler Hotel was renamed the Hotel Pennsylvania in 1992, rather spoiling the joke.
Greatest Moment: Showing hitherto untapped acting and singing talents playing 'Marley and Marley' in The Muppet Christmas Carol .
Swedish Chef
The Muppet: Demented Euro-chef whose animal-slicing culinary tastes are as unintelligble as his singing. Børk! Børk! Børk!
Muppet Magic: According to his son Brian, Jim Henson used to perform to a tape called 'How To Speak Mock Swedish' while driving around town.
Greatest Moment: Making chocolate moose.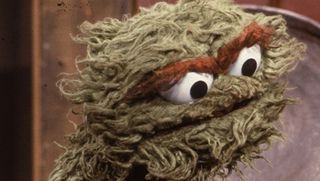 Oscar The Grouch
The Muppet: Unlike the more child-like stars of Sesame Street , Oscar is the adult who has seen it all, and has come to the conclusion that life is trash - so he lives in a trashcan.
Muppet Magic: In the early years, Oscar was sent trash as fanmail, including tattered clothes, stale food and, rather worryingly, used Kleenexes.
Greatest Moment: Remarkably, Oscar has a fan following on Sesame Street , too: the Grouchketeers. He once complimented them on a song they performed for him.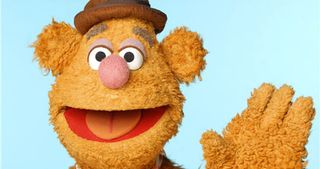 Fozzie Bear
The Muppet: Incapable of telling a decent joke on purpose, forever heckled by Statler and Waldorf, Fozzie should have given up trying to be a comedian years ago. But his sheer enthusiasm is why we love him.
Muppet Magic: Not content with allowing Fozzie to wiggle his ears, puppet builder Faz Fazakas also directly inspired the character's name.
Greatest Moment: Any time he gets through a set unscathed.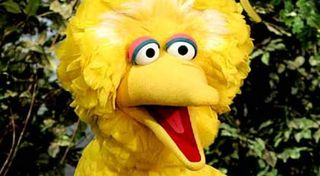 Big Bird
The Muppet: Sesame Street resident who makes up for his imposing size - over eight foot tall - by being incredibly friendly.
Muppet Magic: After Big Bird performer Caroll Spinney was caught on camera inside the costume, Jim Henson admonished him for breaking the illusion: "You're either bird or you, but no in between."
Greatest Moment: When an actor who played Big Bird's friend Mr Hooper died, the character was killed off, too... necessitating a sad announcement for Big Bird and a landmark in kids' TV.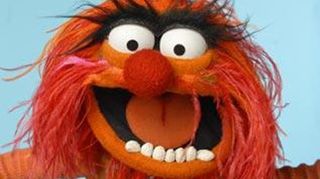 Animal
The Muppet: The Electric Mayhem's feral drummer, who could show Keith Moon a thing or two about leading the wild rock 'n' roll life. The only thing he likes more than playing is "wo-man!"
Muppet Magic: Animal made his debut in the 'Sex and Violence' pilot, where he was kept chained up in the basement of the Muppet Theatre.
Greatest Moment: Growing to ten times normal height after taking Bunsen's Insta-Grow Pills in The Muppet Movie .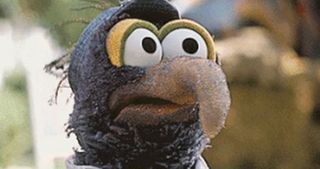 The Great Gonzo
The Muppet: Avant garde daredevil renowned for his maverick performance art: it's not unusual for him to try and educate the audience while risking life and limb.
Defusing a bomb while reciting Shelley's poetry, for example.
Muppet Magic: With his species unknown for many years, Gonzo was labelled a 'Whatever.' Muppets From Space gave the secret away: Gonzo's an alien.
Greatest Moment: Gonzo nailed the prestige gig of playing Charles Dickens, narrator of The Muppet Christmas Carol .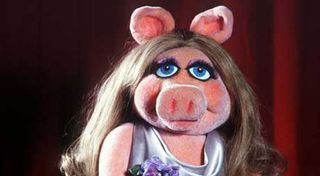 Miss Piggy
The Muppet: The greatest diva in The Muppet Theatre high-kicked (and karate-chopped) her way to fame with a beguiling blend of ruthlessness and love for Kermy.
Muppet Magic: Frank Oz roadtested Miss Piggy's famous voice and personality in Sesame Street 's version of Snow White in 1971.
Greatest Moment: With that level of fame and ubiquity, it's hard to pick out a single achievement... but how many pig puppets have released their own workout album with tracks like 'Snackercise'?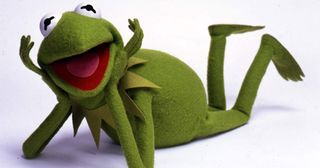 Kermit The Frog
The Muppet: With ping-pong eye balls and green felt skin, Kermit was Jim Henson's alter-ego from the minute he made his debut on Sam and Friends in 1955.
Sesame Street resident, unflappable Muppet Show host, movie star and consort to piggy royalty, there's little he hasn't done. Now wave your arms in the arm and shout, "Yaaaay!"
Muppet Magic: Kermit wasn't officially labelled as a frog on-air until Johnny Carson introduced him as such on T he Tonight Show in 1965.
Greatest Moment: It might not be easy being green, but nothing tops 'The Rainbow Connection' from The Muppet Movie .