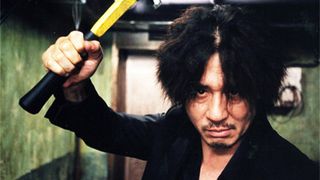 Oh Dae-su
The Antihero: The ultra-violent protagonist of Korean revenge flick Oldboy , Oh Dae-su is understandably peeved at being held in captivity for the last fifteen years. Now free, God help anyone who gets between him and his tormentors…

Effortless Cool: Nobody but nobody wields a claw hammer with more panache than Oh Dae-su…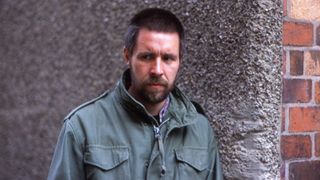 Richard
The Antihero: Paddy Considine's avenging angel of death in Shane Meadows' grim drama Dead Man's Shoes . Grieving for his lost brother, Richard becomes the worst nightmare of the bullying thugs in his home town.

Effortless Cool: The way he toys with the gang is utterly terrifying, but also kind of delicious. They're not exactly charmers, are they?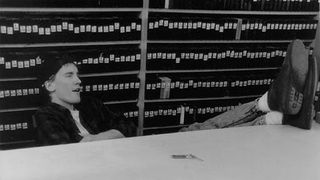 Randal Graves
The Antihero: A customer-loathing, porn-loving video store attendant, and the undisputed star of Kevin Smith's Clerks . At RST Video, the customer is always wrong.

Effortless Cool: The languid way in which Randal places his order with the video supplier is a joy to behold. "Okay, I need one each of the following tapes: Whispers in the Wind , To Each His Own , Put It Where It Doesn't Belong , My Pipes Need Cleaning " etc. etc.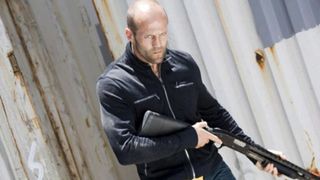 Chev Chelios
The Antihero: A criminal by trade, Chelios sets about picking fights with anyone he can find in order to keep his adrenaline pumping. And then there's the unpleasant business of his proclivity for al fresco sex…

Effortless Cool: Oh, make no mistake, there's a lot of effort involved. Keeping that adrenaline pumping is a 24/7 job.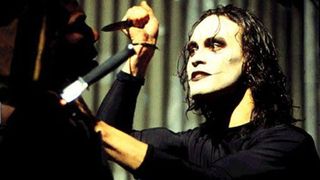 Eric Draven
The Antihero: An undead rock star, revived from the grave in order to gain vengeance upon those who put him there. It doesn't get much more badass than that!

Effortless Cool: The Crow contained an utterly seminal performance from the late Brandon Lee, which goes some way towards explaining why fans are so resistant to the proposed remake. Particularly when Bradley Cooper is being slated as a possible replacement…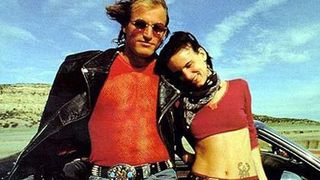 Mickey & Mallory Knox
The Antiheroes: A pair of morally bankrupt degenerates who make their way across America, pointing their guns at anyone who crosses their path. But they do love each other, which is sweet…

Effortless Cool: Woody Harrelson has never looked cooler than when sporting Mickey's circular glasses and brandishing a firearm. Not even in Zombieland .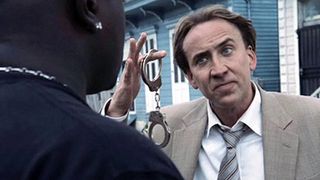 Terrence McDonagh
The Antihero: Nic Cage stars as the titular Bad Lieutenant, a drug-snorting wreck of a man who puts the force into law enforcement.

Effortless Cool: He's more terrifying than cool. Put it this way, if you give him his drugs he'll likely give you a free pass. Otherwise, he'll do anything required to get hold of them.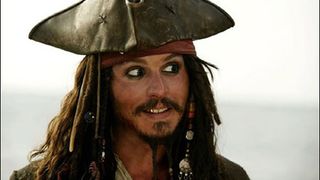 Jack Sparrow
The Antihero: A rum-snaffling reprobate of the first order, Sparrow would feed his grandmother to a crocodile if it would get him a ship with a willing crew. Still, you can't help loving him can you? For the first few hours at least…

Effortless Cool: So what if it's basically a trumped-up impression of Keith Richards? It's still charm personified.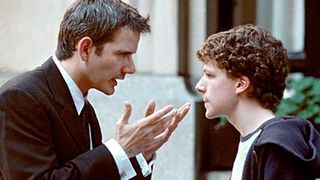 Roger Swanson
The Antihero: Rodger Dodger 's slippery ladies man, who takes young nephew Jesse Eisenberg under his wing for an informative and educational night on the tiles.

Effortless Cool: It's apparent from the off that Swanson is profoundly unhappy, but he does a pretty good job of masking it with a blitzkrieg of silver-tongued charm.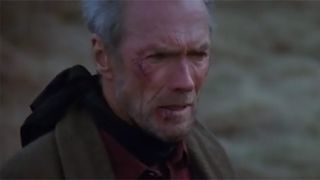 William Munny
The Antihero: Munny has been killing people all his life, but has at last hung his gun up in favour of a life of pig-farming. Then a prostitute gets her face slashed and all bets are off…

Effortless Cool: He doesn't want to be there, but now that he is, he'll make damn sure the job is done properly.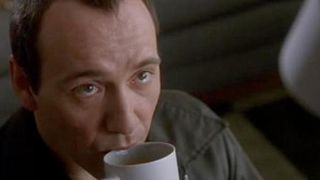 Verbal Kint
The Antihero: The limping, quivering, supposed weak-link of the five criminals thrown together in The Usual Suspects ' police line-up, who turns out to be the most diabolical of them all…

Effortless Cool: Is there a cooler payoff than the moment when he shakes off his limp and strolls to his getaway vehicle? We think not.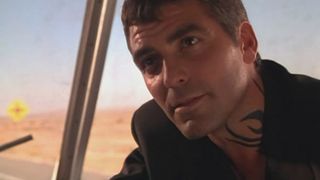 Seth Gecko
The Antihero: George Clooney puts his ER persona through the shredder in From Dusk Til Dawn , playing violent bank-robber Seth Gecko. At least he's the more reasonable half of the Gecko brothers…

Effortless Cool: Not only is Seth a born charmer, he's also a dab hand at despatching the agents of Satan back to the netherworld. He's a catch!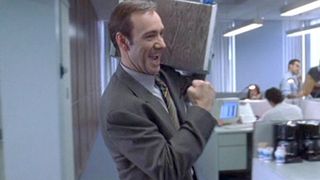 Lester Burnham
The Antihero: American Beauty 's disillusioned family man, whose midlife crisis leads him to jack in his job, take up marijuana and develop an unhealthy interest in his teenage daughter's best friend.

Effortless Cool: We should pity him, but there's no disputing that Lester's new direction in life seems a lot more fun!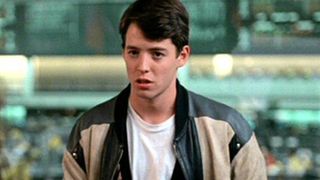 Ferris Bueller
The Antihero: Usually, there's nothing worse than a cocky schoolboy, but Ferris manages to transcend the usual irritations of his peer group by sticking it to the man in spectacular style. Bueller? Bueller!

Effortless Cool: Witness the shower-mohawk scene for everything you need to know about Ferris's powers of charisma.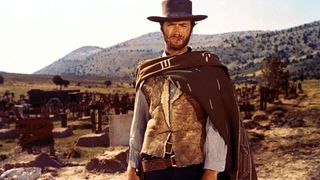 The Man With No Name
The Antihero: Clint's seminal drifter, scowling away from a filthy poncho and just waiting for the opportunity to reach for his six-shooter. They don't make 'em like this anymore!

Effortless Cool: There's a studied menace about The Man With No Name, despite his honourable intentions. We like the cut of his jib.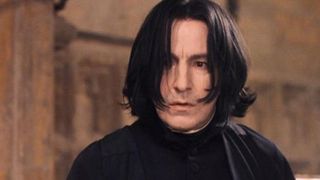 Severus Snape
The Antihero: Described by Jo Rowling as the antihero of the Potter series, Snape plays the part of the sneering villain right until the curtain falls, at which point he reveals the great lengths he has gone to to protect Harry from Voldemort.

Effortless Cool: What we like about Snape is that despite his ulterior motivations he does genuinely hate Harry, and personally speaking, is a bit of a shit. But without him, Voldemort would probably be enjoying the last laugh come the end of Deathly Hallows pt. 2 .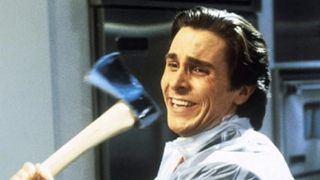 Patrick Bateman
The Antihero: Some might class him as an out and out villain, but given the calibre of self-satisfied yuppie jerk-off he sets about hacking to pieces, we'd beg to differ!

Effortless Cool: Taking an axe to a man's head might usually be considered barbaric, but when accompanied by the strains of Hip To Be Square , it seems altogether more forgivable!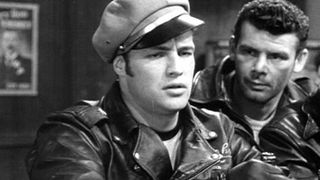 Johnny Strabler
The Antihero: Marlon Brando became the poster-boy for brooding anti-authoritarianism as perma-scowling tearaway Johnny Strabler. Even in his better moods, he'll still find something to complain about…

Effortless Cool: The famous quote sums it up best. "What are you rebelling against?" asks an exasperated Mildred. "Whaddya got?" drawls Strabler.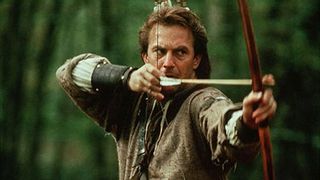 Robin Hood
The Antihero: Giving to the poor might be all well and good, but these days you're not allowed to rob from the rich to do so. That was never a problem for Robin though, as he pretty much does whatever the hell he wants.

Effortless Cool: In Costner's case, it was the tendency to spit a pithy one-liner. In Crowe's, the ability to crush a man's head with his bare hands.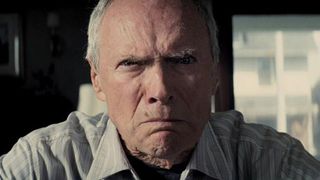 Walt Kowalski
The Antihero: Kowalski is an ex-soldier who just can't bear the way his local neighbourhood has gone to seed. Sure, he might be a born racist, but he knows how to pick the good guys from the bad.

Effortless Cool: Clint Eastwood has made a career out of playing this sort of grizzled antihero, but his turn in Gran Torino is a masterclass in granite-faced fury.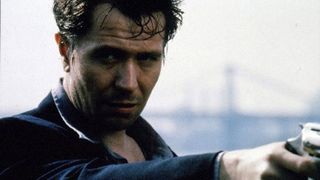 Jack Grimaldi
The Antihero: A crooked cop who contiually manages to justify himself throughout a series of truly heinous actions. Who cares about giving away a few witnesses to the mob when you've got a wife and a mistress to support?

Effortless Cool: Gary Oldman has rarely bettered his performance in Romeo Is Bleeding , ensuring we continue to root for Grimaldi even as his actions spin further and further out of control.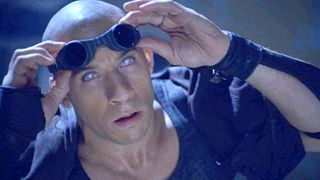 Riddick
The Antihero: A vicious and unpredictable criminal, Riddick is on his way to a long spell in prison before his ride is attacked by a host of alien beasties. Suddenly, having a psychotically violent individual on board isn't such a bad thing after all…

Effortless Cool: Once upon a time, Vin Diesel was a mean and moody screen icon. These were the days before The Pacifier , you see…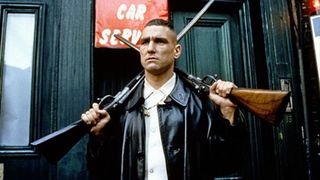 Big Chris
The Antihero: Hatchet Harry's no-nonsense debt collector. Don't get between him and his son if you value the structural integrity of your skull.

Effortless Cool: It actually looked as if a fair bit of effort went into that car door scene, although that is undoubtedly the character's most effective moment. Emotional indeed.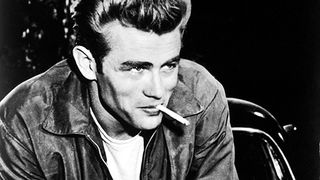 Jim Stark
The Antihero: James Dean became an antihero icon when he took on the role of troubled teen Jim Stark in Rebel Without A Cause . Having left a difficult past in order to start afresh, Stark wastes little time making new enemies in Los Angeles…

Effortless Cool: There's a reason why "James Dean" is a byword for rule-breaking rebellion, and this is it.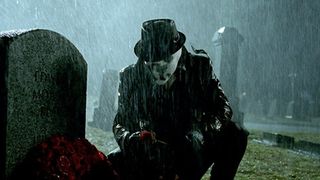 Rorschach
The Antihero: A relentless and violent cleaner of the city's filthy streets, Rorschach will dish out as much pain as is necessary to get what he wants. As he points out to the misguided prison inmates who fancy their chances of hurting him, "None of you seem to understand. I'm not locked in here with you. You're locked in here with me!"

Effortless Cool: The mask maketh the man. We're knocking one of those up next Halloween.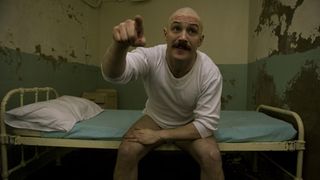 Charles Bronson
The Antihero: A mentally unhinged hooligan he might be, but there's no doubting Bronson's qualities as showman…

Effortless Cool: Not many people could pull off that 'tache with a straight face. But then again, not many people would strip naked, cover themselves in paint and invite a scrap with a roomful of prison guards. It takes all sorts.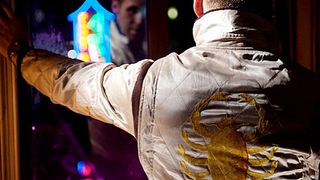 The Driver
The Antihero: Ryan Gosling does the strong but silent routine as head-stomping getaway merchant The Driver. Never has one man despatched so many henchmen in so gruesome a fashion.

Effortless Cool: Satin driving jacket, leather gloves, toothpick. Done.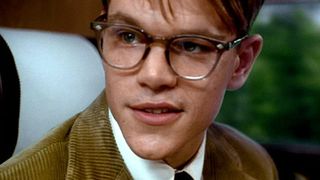 Tom Ripley
The Antihero: A social-climbing malcontent of the most despicable kind, Ripley can't abide seeing other people with things that he wants. His solution? He kills them of course! Nice chap.

Effortless Cool: Ripley is the sort of backstabbing no-goodnik that looks utterly irredeemable on paper, only to win you over with his sickly charm. He does wear silly swimming shorts though.
Leon
The Antihero: He's a ruthless killer, but then again, he has a soft-spot for vulnerable children. Oh, we just don't know what to think!

Effortless Cool: Those sunglasses added to that accent multiplied by those firearm skills equal a very cool character indeed.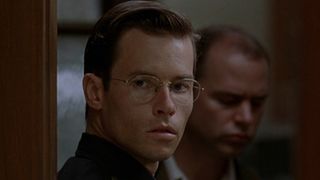 Ed Exley
The Antihero: This career-obsessed, self-serving turncoat is one of the less shady characters knocking about the LAPD in Curtis Hanson's excellent LA Confidential . Says it all, really.

Effortless Cool: He might not be as smooth as Spacey or as badass as Crowe, but Guy Pearce's Exley is a man who knows how to get ahead. And it gets him a lot further than either of his colleagues…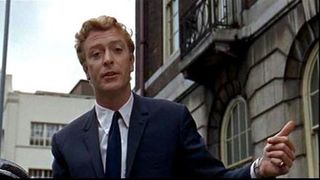 Alfie
The Antihero: A womanising reprobate who couldn't care less how many hearts he breaks, so long as he gets his leg over.

Effortless Cool: Michael Caine plays the character as a seedy, amoral snake, a thoroughly bad egg with a dangerously powerful hold over women. Forget Jude Law's smug playboy, Caine's Alfie is the real deal.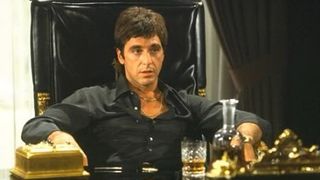 Tony Montana
The Antihero: Tony Montana is living the American dream. So what if he's killed a few people along the way? Rules are there to be broken…

Effortless Cool: Burying your head in a veritable mountain of cocaine before grabbing hold of a machine gun the size of a small child is one hell of a way to go out.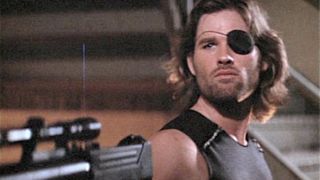 Snake Plissken
The Antihero: War hero turned criminal Snake nabbed two Purple Hearts before turning over to the dark side. Not a man you'd go out of your way to cause trouble with…

Effortless Cool: He's only got one eye, which automatically gives him a boost in the cool stakes. Then he goes and saves the President, which isn't too shabby either.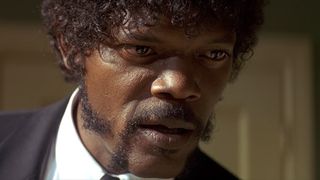 Jules Winnfield
The Antihero: The jheri-curled hitman who metes out furious vengeance upon those who displease Marsellus Wallace. Having seen the cruelty with which he offs Brett and his pals, we should be terrified by Jules, but then again, he is one cool cat.

Effortless Cool: Check his wallet. It will tell you all you need to know.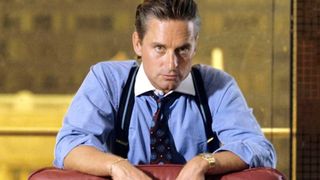 Gordon Gekko
The Antihero: A role model for a host of braying, braces-wearing fucktards who appear to have entirely missed the point that Wall Street was a satire. That said, you can't help but grudgingly admire his total devotion to lining his own pockets!

Effortless Cool: Noone has made a blue shirt-white collar combo look even vaguely cool before or since, which should tell you something about the character's charisma.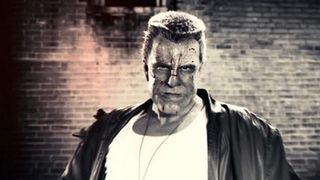 Marv
The Antihero: Despite thriving on violence and visiting prostitutes at every possible opportunity, Marv has actually got a heart of gold, providing you're willing to look for it. It's quite well hidden you see…

Effortless Cool: Who would have thought that hideous facial disfigurement could work so well as a look?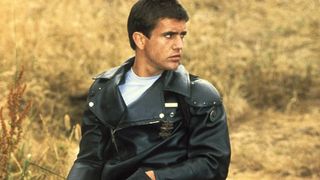 Max Rockatansky
The Anti-Hero: Watching your wife and child get run over by a gang of rapists and murderers would be enough to tip anyone over the edge, and so it is with Max. Put simply, he goes mad.

Effortless Cool: Motorcycle leathers have never looked so kick-ass. Perhaps it's the way Max accessorizes them with a sawn-off shotgun that does it…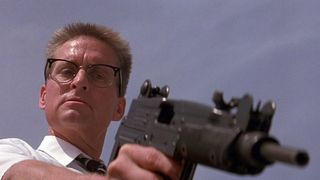 D-Fens
The Anti-Hero: A divorced, unemployed, middle-aged man who loses his rag amid the heat of a steamy LA summer. Thankfully, most mid-life crises don't manifest themselves in the form of an uzi-assisted rampage…

Effortless Cool: Be honest – who among you hasn't wanted to go postal in a fast food restaurant at one time or another? D-Fens is just liberated enough to actually go through with it. Or should that be unhinged enough…?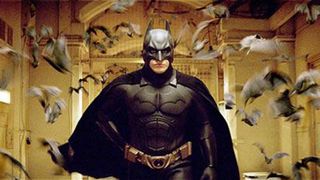 Batman
The Antihero: A gravel-voiced, black-clad avenger, who takes the law into his own hands on a nightly basis to deliver something that measures up to his personal view of morality. We'd say that makes him an antihero rather than a superhero…

Effortless Cool: He's got some pretty nifty gadgets in his locker. Our favourite? The bat-shaped throwing stars. Badass…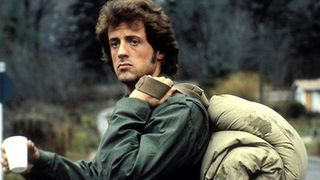 John Rambo
The Antihero: You do your bit, serve your country and come home to be treated like a bum? Well some people might stand for that sort of treatment, but not John Rambo. Now, where's that M60…?

Effortless Cool: Rambo offers his aggressors a way out on numerous occasions, but they singularly fail to heed his warnings. "Don't push it," he advises, "or I'll give you a war you won't believe."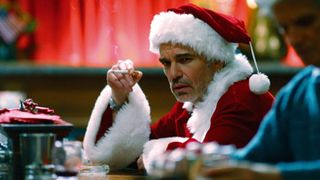 Willie
The Antihero: The eponymous Bad Santa of the movie, Willie will do anything to ensure he knows where his next drink is coming from, including allowing a young child to sit on his knee shortly after he's pissed himself. Willie that is, not the child.

Effortless Cool: Proving that he truly couldn't care less, Willie turns up to work legless, smashing his empty bottle onto the bonnet of a mall customer's car. Merry Christmas!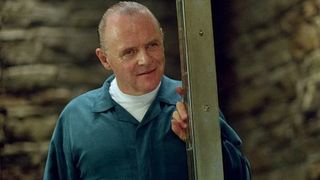 Hannibal Lecter
The Antihero: The Chianti-guzzling cannibal is the kind of monster you really ought to loathe, and yet somehow, you can't help wanting to see him sink his teeth into another hapless victim. Not sure what that says about us, really…

Effortless Cool: When does a villain become an anti-hero? Probably about the time you find yourself cheering him on when he's evading capture by wearing the gnawed-off face of one of his guards!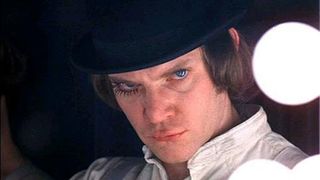 Alex DeLarge
The Antihero: A violent rapist shouldn't be an engaging character, and yet Malcolm McDowell's milk-quaffing sadist is nothing if not beguiling. It's a worrying combination.

Effortless Cool: It's all about that unwavering stare, used to brilliant effect in the film's opening scene.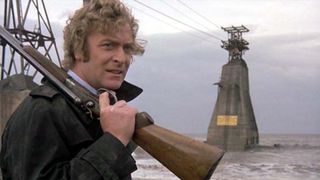 Jack Carter
The Antihero: A former gangster who sets about blazing a trail of destruction through Newcastle's underworld in order to avenge his fallen brother. Anyone even vaguely connected with the killing can expect a knock on the door from our Jack…

Effortless Cool: Driving away an assailant from his door with only a shotgun to preserve his modesty. Now that's what we call cool…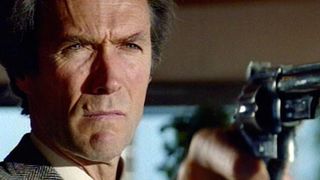 Harry Callahan
The Antihero: He might be one of the boys in blue, but he didn't get the nickname "dirty" for no reason. He doesn't play by the rules, if you know what we mean.

Effortless Cool: For someone who spends most of the time growling through his teeth, he certainly has a way with words. So do you feel lucky or don't you?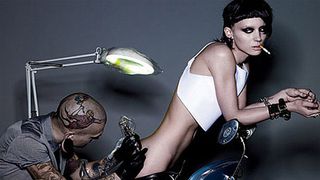 Lisbeth Salander
The Antihero: The sexually abused (and sexually abusive) heroine of the Millennium trilogy. Rooney Mara is astounding in David Fincher's English-language remake.

Effortless Cool: Somehow she manages to appear frightening, sympathetic and sexy all at once. No mean feat.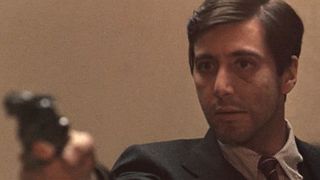 Michael Corleone
The Antihero: The bright young hope of the Corleone family, who could have been anything he wanted to be, had it not been for his family. Murderous mobster it is, then.

Effortless Cool: Transforming from fresh-faced young man to dead-eyed killer in a matter of minutes, Michael pulls off the restaurant murders with aplomb and never looks back. And he used to be such a nice young man…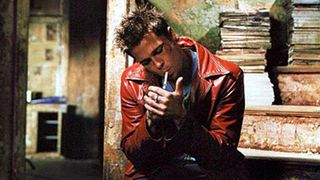 Tyler Durden
The Antihero: The anti-consumerist icon of David Fincher's superbly black satire, Fight Club . Put simply, "all the ways you wish you could be, that's me. I look like you wanna look, I fuck like you wanna fuck, I am smart, capable, and most importantly, I am free in all the ways that you are not."

Effortless Cool: Brad Pitt distils Tyler's contemptuous charm into a career-best performance. Never has a red leather jacket looked so awesome.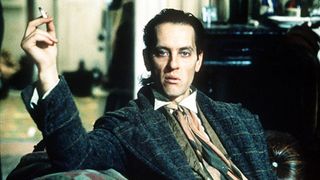 Withnail
The Antihero: A booze-sodden, self-aggrandising coward without a sincere bone in his body. How we love him.

Effortless Cool: If there were one gesture to perfectly encapsulate the character of Withnail, it would be the self-satisfied smirk with which he responds to Marwood's fury at having been described to Uncle Monty as a "toilet trader". The man doesn't give a solitary fuck about anyone but himself.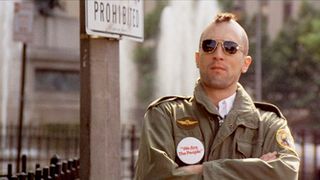 Travis Bickle
The Anti-Hero: The ultimate movie antihero, Travis's heart is in the right place, even if his methods are fairly extreme. Still, in a society this corrupt it takes a man with no boundaries to actually make a difference…

Effortless Cool: The Mohawk aside, it's Travis' desperation for a better world that really makes him stand out. As the man says himself, "Shit… I'm just waiting for the sun to shine."