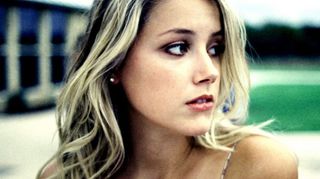 All The Boys Love Mandy Lane (2006)
The Movie : After taking its bow at Toronto, All The Boys Love Mandy Lane makes its way to London FrightFest, giving the gorgeous Amber Heard one of her first leading movie roles.

Why It's Great: A great twist meant this was one everybody was raving about at FF 2007 – talk about reinventing the Final Girl.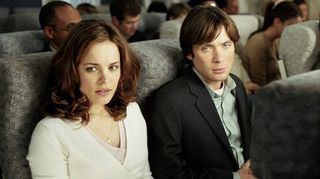 Red Eye (2005)
The Movie : Wes Craven slinks away from slasher territory for a no-less exhilarating psychological thriller in which Cillian Murphy plays mind games with Rachel McAdams.

Why It's Great: Sure, the final act devolves into a cat-and-mouse Scream throwback, but the stuff on the plane is golden. Also, Rachel McAdams is great in anything. Yes, even Time Traveller's Wife.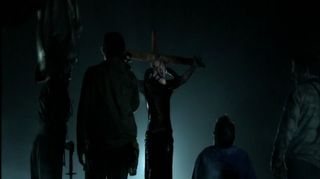 Evil Aliens (2005)
The Movie : Horror aficionado Jake West presents his second feature-length horror film, a tongue-in-cheek chuckler revolving around alien abductions.

Why It's Great: Slapstick… in a horror film? It's such a batshit idea that it actually works in West's nutso scream of a flick – definitely one to see with a big audience.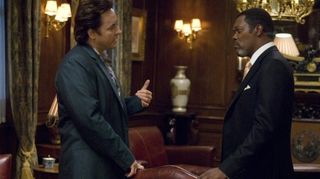 1408 (2007)
The Movie : Director Mikael Håfström comes to the Fest with his adaptation of Stephen King's same-named short story.

Why It's Great: Think of it as The Shining in just one room and you're on the right track. Sure, Håfström's film is no match for Kubrick's, but it's a decent King adap in a slurry pit of crummy ones.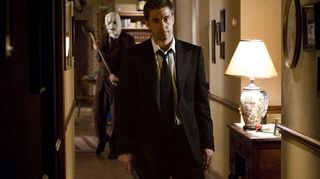 The Strangers (2008)
The Movie : Liv Tyler and Scott Speedman are victimised in their holiday home in Bryan Bertino's genuinely unsettling 'invasion' horror.

Why It's Great : It wasn't the best film at FF 2008, but it had serious style and some memorable scares to boot. We slept with the lights on that night.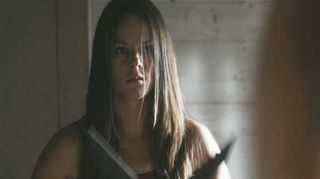 I Spit On Your Grave (2010)
The Movie : A remake of the so-called '70s 'video nasty', I Spit On Your Grave gave the concept a modern reboot – and proved just as controversial as its forebear.

Why It's Great: Fangoria loved it, and we're not a little partial to it, too – not least because our heroine's revenge is extraordinarily vicious. You want blood? You got it.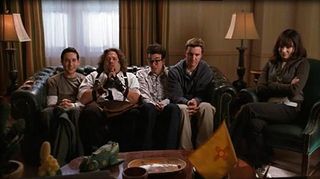 Fanboys (2009)
The Movie : Not exactly a horror, but a cult comedy nonetheless, delayed by years but finally given a release and a screening at FF2010.

Why It's Great: Though it couldn't quite live up to the hype (a somewhat poetic outcome for a film about the letdown that was Phantom Menace ), Fanboys is an often riotously funny love letter to Star Wars .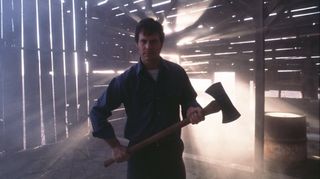 Frailty (2001)
The Movie : Bill Paxton makes his directorial debut, casting Matthew McConaughey as a man who believes that his brother was the serial killer known as 'God's Hand'.

Why It's Great: Paxton proved he could do just as well behind the camera as in front, with Frailty hailed as a smart story with unexpected depth.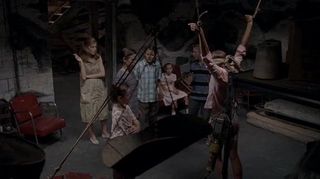 The Girl Next Door (2007)
The Movie : Adapted from Jack Ketchum's 1989 novel, The Girl Next Door is set in the late 1950s, where a teenage girl is tortured and abused…

Why It's Great: Stephen King himself called it the most "shocking American film" he's seen since Henry: Portrait Of A Serial Killer , which is quite a ringing commendation.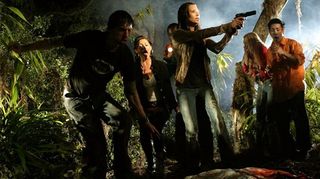 Hatchet (2006)
The Movie : Only Adam Green's ode to '80s slasher flicks. Hatchet made its worldwide debut at FrightFest in 2006 before going on to sell out at festivals all over the globe.

Why It's Great : If you love '80s slashers, this is the film for you. Even better, Green returned the following year to screen the film again at FF 2007, this time providing live commentary.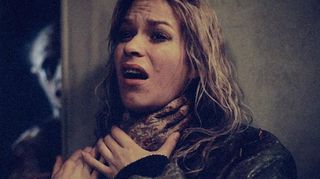 Creep (2004)
The Movie : Added to the FF 2004 line-up at the last minute, Creep brought horror to London – literally, with its tale of underground kidnapping. Director Christopher Smith and star Franka Potente were in attendance for a Q&A.

Why It's Great: It's all about the double whammy – go watch Creep , then brave the tube home and hope you don't get locked in with a tunnel-dwelling psycho. Shiver.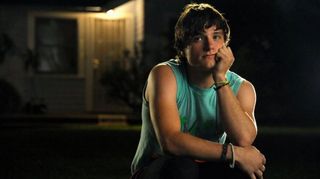 Detention (2011)
The Movie : Awarded the Biggest Surprise Award at last year's FrightFest, Detention 's a witty, acerbic high school horror in the Scream mould – but also so, so much more.

Why It's Great: You have to see it to believe it. No really, it's out on DVD next week, go get yourself a copy.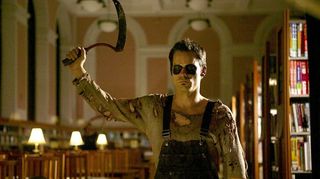 Behind The Mask: The Rise Of Leslie Vernon (2006)
The Movie : FrightFest 2006 saw the unveiling of this American mockumentary, which features horror goliath Robert Englund.

Why It's Great: With cameos by Zelda Rubinstein and Kane Hodder, Behind The Mask is a horror film made by fans for fans – yes, that old chestnut. It's also a deadpan delight with oodles of style.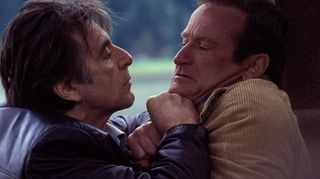 Insomnia (2002)
The Movie : Chris Nolan attends the fest for the first time in 2002, bringing with him Insomnia , his frosty and effective remake of the Norwegian thriller.

Why It's Great: Bringing a splash of class to the fest, this is a psychological horror story that's all the more terrifying because it could really happen.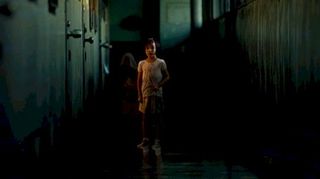 Dark Water (2002)
The Movie : Two years after he unveiled Ringu 2 at FrightFest, director Hideo Nakata returns with this chilly offering about a haunted block of flats.

Why It's Great: Insidious, eerie, compelling… Despite Nakata's questionable delve into English-language films, it's stuff like Dark Water that proves what a fantastic horror director he really is.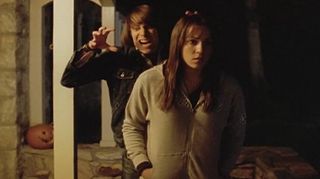 The Roost (2005)
The Movie : The Innkeepers director Ti West makes his FrightFest debut with The Roost , his second auteur effort and a crazy terror trip featuring murderous bats and zombies.

Why It's Great: It provided an early look at what West was capable of. Though he was strapped for cash, stylistically he's on his way to something special – and boy does he know how to create tension.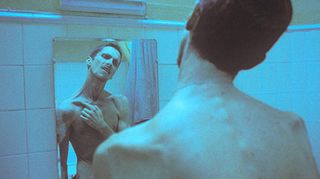 The Machinist (2004)
The Movie : Director Brad Anderson debuts his troubling drama, with Christian Bale as an emaciated insomniac who starts to lose his grip on reality.

Why It's Great: The film's pretty galling on its own, but then there's the sight of a withered, puckered Christian Bale, who lost 60 pounds for his role. Talk about a fright.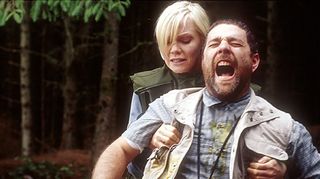 Severance (2006)
The Movie : While Edgar Wright presented an exclusive first look at the trailer for Hot Fuzz at FF2006, Severance kept the Brit laughs coming with its sick (and slick) horror shenanigans.

Why It's Great: The concept's typical British black humour, with a group of co-workers going on a bonding trip only to get cut down by some guy with a love of the red stuff. Awesome.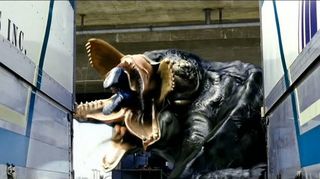 The Host (2006)
The Movie : Bong Joon-jo's Korean monster movie rampages into FrightFest 2006, with its impressive CGI effects and commentary on the American military's presence in Korea.

Why It's Great: It manages to shoehorn monsters into a film that has a political point to make. Kudos.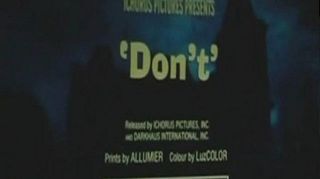 Grindhouse (2007)
The Movie : We get our first glimpse at Grindhouse as the fake trailer for Don't (directed by Edgar Wright) is screened exclusively at the Fest.

Why It's Great: Grindhouse was one of the coolest movie events of 2007, and this was an enticing look at what was to come.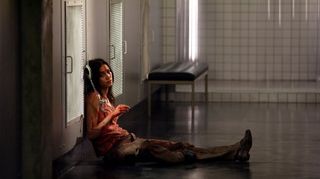 Martyrs (2008)
The Movie : A French delicacy, Martyrs ramped up the gore levels at FrightFest 2008 with its demented philosophy and tension-eking scenes.

Why It's Great: It turned out to be one of Total Film 's favourite horrors of the year – and you got to see it first right here at FrightFest.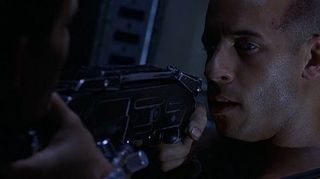 Pitch Black (2000)
The Movie : A highlight for the first ever FrightFest, Pitch Black was one of the most buzzed-about films at FF 2000. Luckily with its bleached visuals and a never-better Vin Diesel, it had the goods to back up that buzz.

Why It's Great: Vin Diesel has struggled to match it since, with Pitch Black taking the Alien mould and freshening it up for the 21st century. Here's hoping the upcoming third Riddick film will see a return to form for the franchise.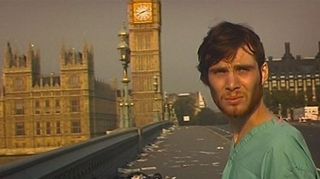 28 Days Later (2002)
The Movie : Danny Boyle pitches up to FF 2002 with the first reel of his non-zombie zombie film. The crowds go wild.

Why It's Great: It's just a hint of what makes FrightFest so great – exclusives like these are just what audiences are clamouring for, and FF never fails to deliver the (gory) goods.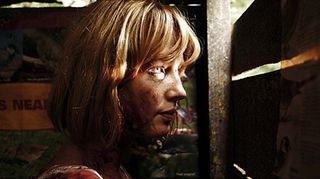 Eden Lake (2008)
The Movie : A (mostly) pre-fame Michael Fassbender attends FrightFest 2008 to talk about his latest film, Eden Lake , in which he and Kelly Reilly are hunted by bloodthirsty youths in the forest.

Why It's Great: Since then, director James Watkins has gone on to find success with The Woman In Black , while Fassbender… well, he's not exactly running around in low-budget films anymore, is he?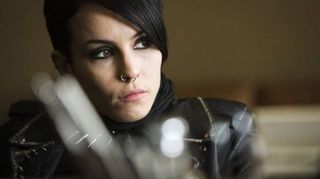 The Girl With The Dragon Tattoo (2009)
The Movie : The Swedish invasion scores another blinder with this adaptation of Stieg Larsson's best-selling crime thriller, with debuted at FF09.

Why It's Great: Two words: Noomi Rapace. Oh, alright, that's really just one name, but with a single performance, the Swedish actress marked herself out as somebody to keep a very close eye on.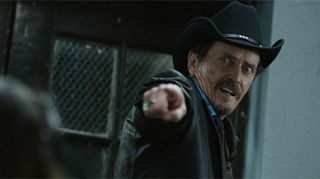 Pontypool (2008)
The Movie : FrightFest 2009 transports us to a little Canadian town called Pontypool, where a radio DJ discovers that a radiowave transmission could prove deadly…

Why It's Great: Fantastic idea brought to life with class and intelligence. This was one of FF09's biggest surprises.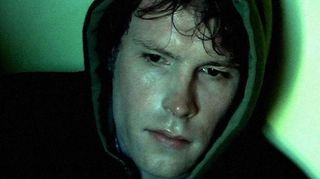 Colin (2008)
The Movie : The much-publicised British zombie film, which director Marc Price claims he made for just £45.

Why It's Great: A zombie film that sympathises with the zombie? That was pretty unheard of when Colin took his bow, but the premise works magnificently.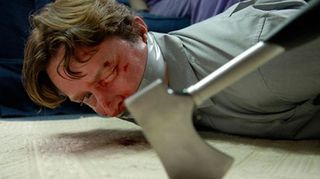 Cherry Tree Lane (2010)
The Movie : A British home invasion nail-biter from Paul Andrew Williams, Cherry Tree Lane made its debut at FF2010 and follows a couple who are terrorised in their suburban home.

Why It's Great: Think the home invasion genre is tired out? Williams proves it's anything but with this, a tense thriller with something to say.
The Troll Hunter (2011)
The Movie : Norwegian found-footage fantasy, which stomped over to FrightFest in 2011, and proved to be a winsome combination of camp humour and stirring set-pieces. Stellar stuff.

Why It's Great: It's a tongue-in-cheek horror that wants us to believe trolls really exist – and in that, it almost succeeds.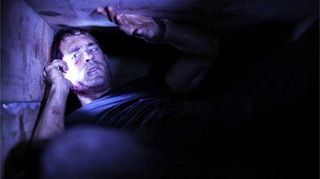 Buried (2010)
The Movie : After all the controversy, A Serbian Film was pulled from the line-up on request of Westminster Council, who demanded it be classified by the BBFC first. Replacing that film? Buried , a man-in-a-box thriller that thinks outside of it.

Why It's Great: Claustrophobic? This'll either cure you or kill you. An impressive feat in imaginative filmmaking, Buried also proved once and for all that Ryan Reynolds can do drama.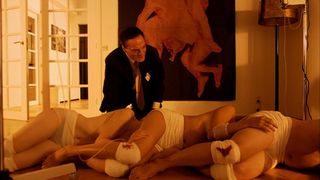 The Human Centipede (First Sequence) (2010)
The Movie : Easily the film that made the most noise at FrightFest 2009, the first Human Centipede shocked, reviled and caused fits of nervous giggles. There were even reports of vomiting in the aisles…

Why It's Great: It's great when a film comes along that causes this much of a hullabaloo, and that's exactly what Human Centipede did. Love it or hate it, at least you knew about it.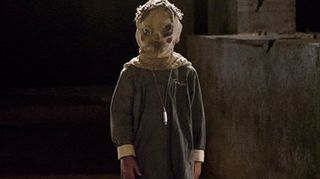 The Orphanage (2007)
The Movie : Director Juan Antonio Bayona and screenwriter Sergio G. Sánchez present El Orfanto to an excited crowd of festival goers in 2007, unveiling one of the spookiest ghost stories we've seen in a while.

Why It's Great: With del Toro producing, The Orphanage is guaranteed to be a quality chiller – and with its great cast and lack of cheap jump scares, it's exactly that.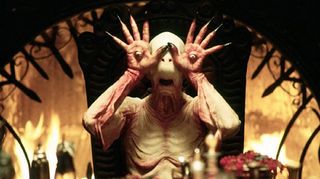 Pans Labyrinth (2006)
The Movie : Guillermo del Toro makes a return trip to FrightFest and he's got an absolute beauty with him – this time it's giant fauns and a guy with eyes in his hands. Awesome.

Why It's Great: As if we needed another reason to love Guillermo del Toro, the Mexican auteur chose FrightFest over the London Film Festival to debut Pan's Labyrinth . Whatta guy.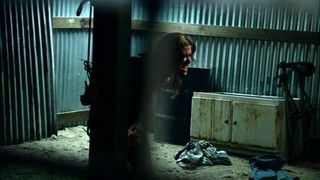 Wolf Creek (2005)
The Movie : Aussie director Greg McLean pitches up at FrightFest with a little film called Wolf Creek in tow. Meanwhile, his lead actresses Cassandra Magrath and Kestie Morassi also make an appearance.

Why It's Great: The talk of the town, Wolf Creek was the film to see at FF 2005 – and it definitely didn't disappoint. We're still scared to watch it again.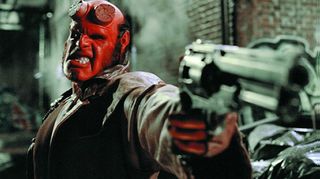 Hellboy(2004)
The Movie : Ron Perlman, Selma Blair and Rupert Evans all make an unexpected appearance at Hellboy 's FF2004 bow, joining their director Guillermo del Toro on stage for a Q&A.

Why It's Great: Not only did we get the full glorious film, we also got most of the film's cast – and the ever-entertaining del Toro. Not bad at all.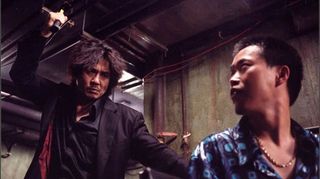 Oldboy (2003)
The Movie : Director Park Chan-wook's revenge-riddled masterpiece, which showed at FrightFest 2004. Choi Min-sik is the wronged businessman out for blood.

Why It's Great: Have you seen the corridor hammer scene? That's history in the making right there.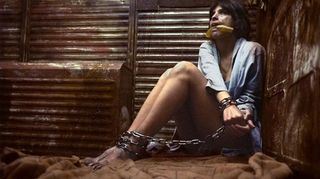 Haute Tension (2003)
The Movie : French film director Alexandre Aja springs into the spotlight with his daring, shocking slasher flick.

Why It's Great: When it debuted at FrightFest, word of the film's earth-shattering twist had gotten out, meaning nobody expected quite what Aja delivered…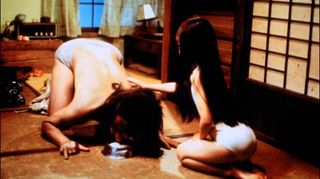 Audition (1999)
The Movie : The first ever FrightFest packed a heck of a punch (and a needle, and a bag…) as it debuted this gem from Japan.

Why It's Great: What's not to love about a film that turns gender roles on their heads as a young girl spins the tables on a widower who potentially wants to marry her?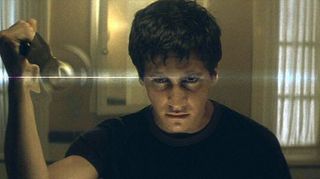 Donnie Darko (2001)
The Movie : Donnie Darko was made for FrightFest – from humble beginnings, it's built itself up as a revered cult classic, and rightly so.

Why It's Great: Impenetrable but riveting, achingly cool but not in-yer-face hip. This is the cult masterpiece of a generation.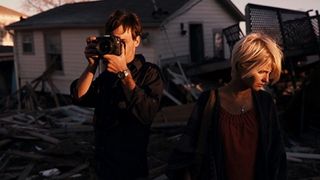 Monsters (2010)
The Movie : We sponsored Monsters as our film of the Fest in 2010, and it ended up being the pseudo-monster flick that came out of nowhere and transformed into one of the biggest hits of the festival. Deservedly so.

Why It's Great: The film itself is awesome, but what came next was even better – director Gareth Edwards signed up to make the Godzilla reboot. We can't wait to see it.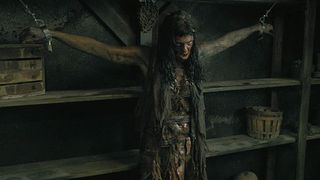 The Woman (2011)
The Movie : One of Total Film 's favourites at last year's FrightFest, The Woman features a fantastic performance from Pollyanna McIntosh as the feral female of the title, who's taken in by a family who aren't what they seem.

Why It's Great: Punishing, brutal and often hard to stomach, The Woman was easily one of the best horror films of 2011.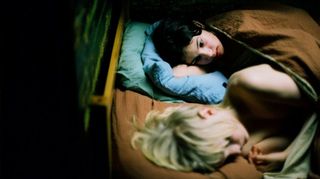 Let The Right One In (2008)
The Movie : Swedish chiller based on John Ajvide Lindqvist's vampire tale – the haunting story of a young boy who befriends a vampire.

Why It's Great: This was the little film that could. From here, LTROI became one of the most talked about horrors of the year, and boosted the popularity of Scando crime thrillers. Not bad going, really.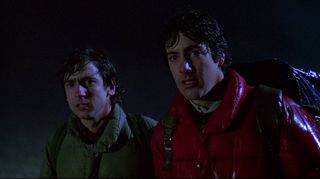 An American Werewolf In London (1980)
The Movie : Horror icon John Landis brought a remastered copy of An American Werewolf In London to FrightFest 2009, providing a high benchmark for new films showing there.

Why It's Great: It's An American Werewolf In London . Remastered. Which meant better sound, better picture… and all on a giant cinema canvas. Horror heaven.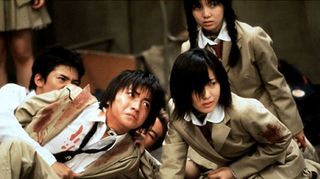 Battle Royale (2000)
The Movie : Way before The Hunger Games did it (yes, we went there), Battle Royale gave us flying body parts and screaming kids as school-goers tore each other apart in this modern Japanese classic.

Why It's Great: Did we mention the flying body parts and screaming kids? Massively controversial and genuinely thrilling, this is what films are all about.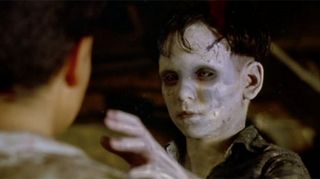 The Devils Backbone (2001)
The Movie : Guillermo del Toro's masterpiece, set during the final years of the Spanish Civil War, where a young orphan's haunted by a mournful phantom.

Why It's Great: Not only is it the brainchild of del Toro, it got backing from Pedro Almodóvar himself.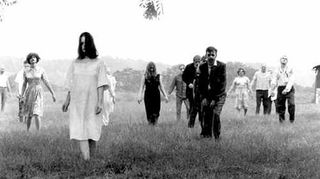 Night Of The Living Dead (1968)
The Movie : George A. Romero's ravenous undead classic. It made an appearance at FF2005 alongside the other five films in the franchise, with the director debuting his latest entry, Land Of The Dead.

Why It's Great: This is how the films should be seen – in a slathering marathon on the big screen. The addition of Land Of The Dead was just the icing on the cake.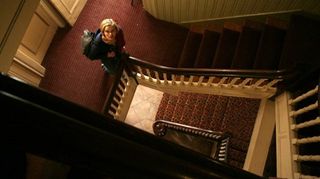 The Innkeepers (2011)
The Movie : We awarded director Ti West our Best Director trophy at last year's FrightFest, and when he came with The Innkeepers it's not hard to see why.

Why It's Great: So great that we gave it five stars in our official review, The Innkeepers trades in jump scares and cheese for a taut, nuanced ghost movie that explodes to thrilling effect in its final act.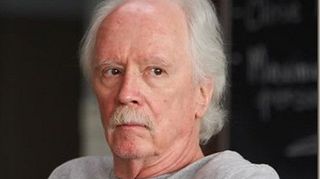 John Carpenter Tribute
The Movie s: Five short films, all from British horror directors, paying tribute to John Carpenter's tremendous back catalogue.

Why It's Great: With Ben Wheatley tackling Assault On Precinct 13 , Marc Price reviving They Live , James Moran spooking with Halloween , Jake West Escaping From New York and Seth Hogen braving The Thing , this was a stellar showcase and a timely tribute to the master of horror.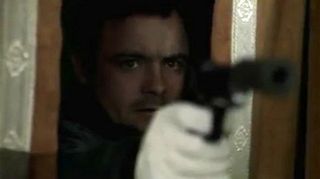 Kill List (2011)
The Movie: Ben Wheatley's shattering sophomore feature is a massive departure from his debut Down Terrace , and a terrifying oddity that went down a storm at FF2011.

Why It's Great: There's a reason we sponsored this as Total Film 's pick of the Fest – dizzyingly violent and mysterious, Kill List is destined for cult classicdom.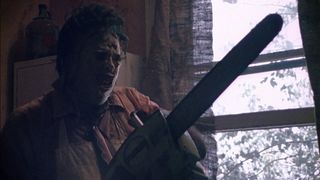 Texas Chain Saw Massacre (1974)
The Movie : Tobe Hooper was Total Film 's guest of honour at FrightFest 2010, and the director chatted about Texas Chain Saw Massacre before it screened at the Fest for the very first time.

Why It's Great: Two thousand TCM- lovers attended the screening of the film, proving it's still as effective (and adored) today as it was back then.