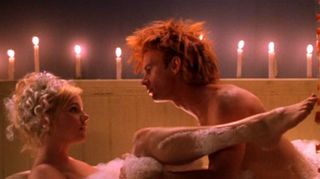 Yahoo Serious
Why We Love It: It's the closest a name gets to an oxymoron. It sounds like something a photographer would bark at an America's Next Top Model contestant: "Give me 'yahoo!' Now, serious."
It's awesome, basically. Of all the names on this list, this is the one we'd most like to see etched on an Oscar. That may well not happen though. He's rubbish.
Sounds Like: A wacky IT consultant.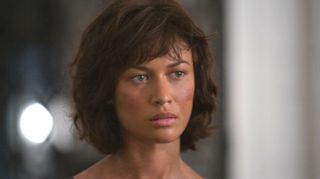 Olga Kurylenko
Why We Love It: We like saying it basically. Go on, try it yourself. Not too loud, mind. Your boss probably isn't expecting you to bellow the name of a terrible Bond girl across the office.
Still, fun isn't it?
Sounds Like: A premiership footballer.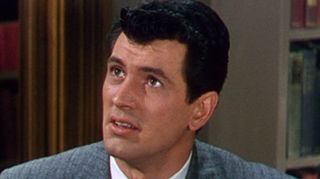 Rock Hudson
Why We Love It: The sturdiest, most patriotic name imaginable, it wouldn't have been a surprise to find out that the Giant star literally bled red, white and blue.
Or that his skin was made from granite.
Sounds Like: A superhero.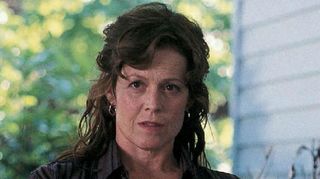 Sigourney Weaver
Why We Love It: It's a name that is infinitely improved when uttered by anyone with a European accent. You can really wrap your tongue around those syllables too.
Sounds Like: A Victorian machine.
John Goodman
Why We Love It: It makes us feel all safe and warm inside, plus "The Goodman" is clearly a top-notch dude.
Sounds Like: Someone you can trust.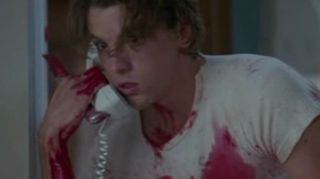 Skeet Ulrich
Why We Love It: What's not to love? Any teenager would love to be named after a sport that involves a shotgun.
It's also what you'd imagine every longhaired surfer who addresses you as "Bro" is called.
Sounds Like: A liability.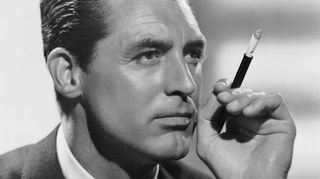 Cary Grant
Why We Love It: It's so smooth and sophisticated you just want to drink it all up until it's coming out of your nose.
A lot of responsibility comes with having such a cool name though. You'd probably have to constantly wear a suit or something.
Sounds Like: A man you can bring home to meet your parents.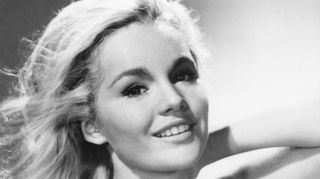 Tuesday Weld
Why We Love It: It's basically a statement.
So much so that there is more composure and reliability to the 1950s actress's name than most premier league defences. Take that Roberto Mancini.
Sounds Like: A plumber's diary entry.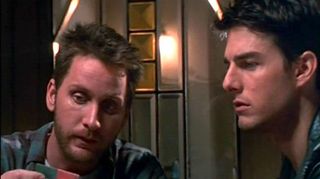 Emilio Estevez
Why We Love It: Why did Martin Sheen feel like he needed to run away from his real name? Is he ashamed?
Anyway, Emilio has been single-handedly flying the flag for the Estevez clan and he's prospered because… well, because alliteration is just tops, isn't it?
Sounds Like: An outlaw.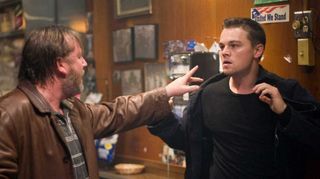 Leonardo DiCaprio
Why We Love It: It just oozes charisma. Any person from any time or place in history could prosper under it. We should be grateful that it's fallen into the right hands.
The fact he's such a handsome bugger is just annoying though.
Sounds Like: Shakespeare's BFF.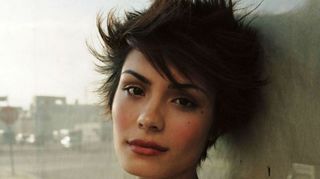 Shannyn Sossamon
Why We Love It: Your ears would struggle to comprehend this barely eligible name inside a library, let alone a nightclub.
You must be careful too, you could easily get caught in a repetitive loop just pronouncing her surname.
Sounds Like: A stutterer's worst nightmare.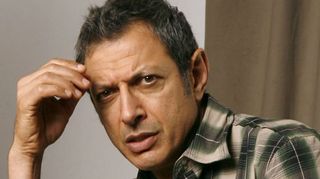 Jeff Goldblum
Why We Love It: The world's cool uncle, Goldblum has a name that more than matches his affable personality, magnetic presence and dynamite hair.
He even manages to make Jeff sound cool too.
Sounds Like: A prospector's dream.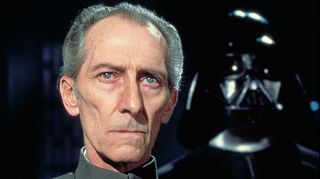 Peter Cushing
Why We Love It: There's a suave chivalry to the Hammer actor's classically English name that makes you know he's OK.
Grand Moff Tarkin did pretty much destroy that image in one fell swoop though.
Sounds Like: A snooker player.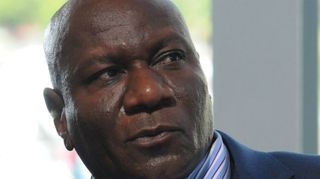 Ving Rhames
Why We Love It: Ving Rhames is the only man that could pull off the name, Ving Rhames.
His stature, voice and, most importantly, his eyes seem to have been constructed around his birth certificate. Deep down he's clearly a sweetheart too.
Sounds Like: A badass.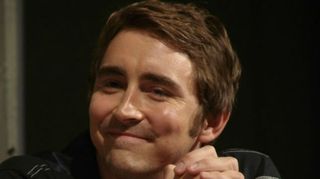 Lee Pace
Why We Love It: Because you have to utter his name quickly just to say it right. Two syllables. Seven letters. Done. Next? What a hero.
Sounds Like: A winger with no end product.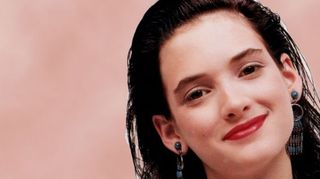 Winona Ryder
Why We Love It : Achingly sweet but also deceivingly rebellious too, Winona Ryder has truly come to embody her stage name.
But what did you expect when it was supposedly Charlie Sheen who gave it to her? The name that is...
Sounds Like: The nickname for a village prostitute.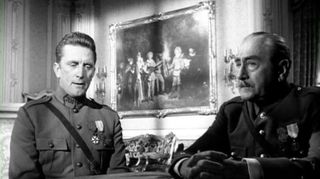 Adolphe Menjou
Why We Love It: Up until that selfish brat from Austria ruined it for everyone, Adolphe was an acceptable name to have.
You can imagine Menjou sipping a fine wine at his intricately planned dinner party, whilst acting in a pretentious manner that his guests will moan about on their way home. He'd probably use the word divine too. The cretin.
Sounds Like: A European bootlegger.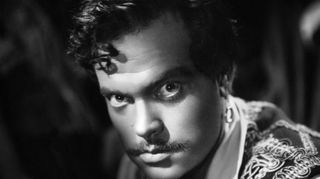 Orson Welles
Why We Love It: The Citizen Kane director was always going to achieve greatness with such a fantastically bombastic name.
You instantly move up a class just thinking about it.
Sounds Like: A duke.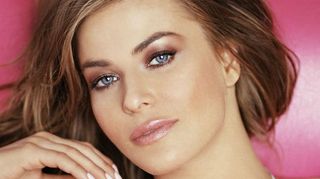 Carmen Electra
Why We Love It: The Date Movie actress knew exactly what she was doing when she changed her name from Tara Leigh Patrick.
Preposterously sexy yet innately trashy, she's hardly set the acting world alight with her talents, but that probably wasn't what we were supposed to be looking for.
Sounds Like: A stripper.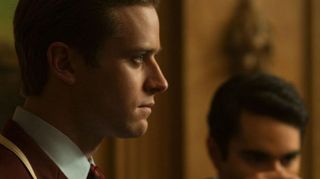 Armie Hammer
Why We Love It: If Steve Rogers ever needs rebranding, he'd do a lot worse than stealing The Social Network star's name.
It's pretty much the reason why he's got the aura of an all-American hero. It wouldn't work if he'd been called Navy Screwdriver.
Sounds Like: A soldier's tool.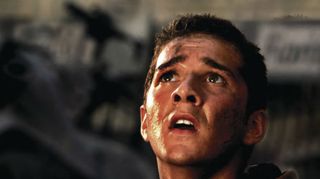 Shia LaBoeuf
Why We Love It: LaBoeuf's meteoric rise to Hollywood stardom is all the more surprising when you consider the continental ambience surrounding his oddly tender and emotional name.
Sounds Like: A reclusive cow.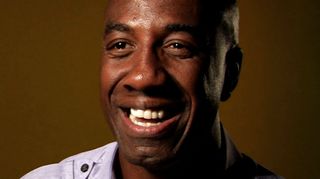 J.B. Smoove
Why We Love It: With one of the greatest surnames in modern popular culture/the history of time, the Pootie Tang and We Bought A Zoo comedian has steadily grown in stature since appearing in Larry David's Curb Your Enthusiasm .
His killer name can only have been an asset in his acendancy. It does make him stand out from the crowd.
Sounds Like: A player.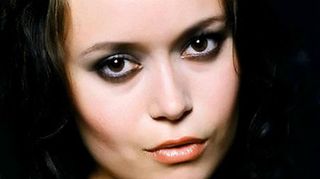 Summer Glau
Why We Love It: The ultimate sci-fi sex symbol, having stared in Serenity and The Terminator TV series, Glau also possesses a name that's the ideal summer compliment to give to a pregnant woman.
Sounds Like: A suntan lotion.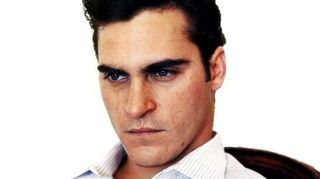 Joaquin Phoenix
Why We Love It: Now officially regarded as one of cinema's craziest ever actors, it's a surprise to note that Joaquin is actually only the second weirdest name he's ever possessed.
At one point he was called Leaf. Wow.
Sounds Like: A great night out in Arizona.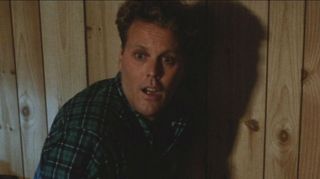 Wings Hauser
Why We Love It: Just look at it. His son Cole might have outshone his father's efforts with his recent starring roles, but thanks to his forename he'll never come close to eclipsing him in the long run.
Sounds Like: An angel.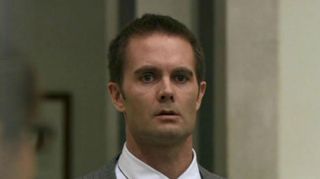 Garret Dillahunt
Why We Love It: Garret is a name that sadly seems to have gone out of fashion. But why? It's so elegant and swanky.
Dillahunt has recently popped up in both Killing Them Softly and Looper , so hopefully his appearance will spark a fresh batch. Fingers crossed.
Sounds Like: A classy gentleman.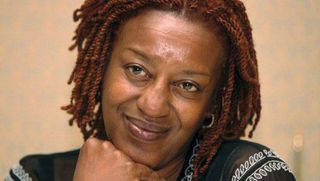 C.C.H. Pounder
Why We Love It: Three initials? Really? Come on, that's just greedy! We'll forgive you though because the surname Pounder is simply sublime.
Seriously, that's got to be the strangest stage-name to ever grace … wait, it's real?
Sounds Like: A burger.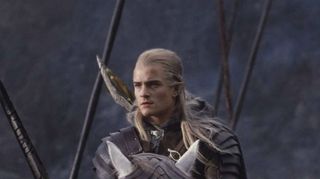 Orlando Bloom
Why We Love It: Whatever your feelings for the actor, you've got to admit that just hearing Orlando's name manages to brighten up your day.
It's got a sunny glow that echoes Legolas' youthful vigour.
Sounds Like: A flower.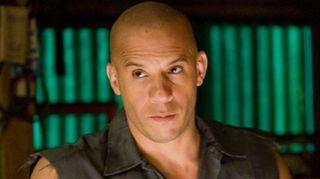 Vin Diesel
Why We Love It: In hindsight, Vin Diesel was the only man who could have starred in the Fast And The Furious series.
In fact, if he'd been born a few decades earlier (and as a cartoon) he could easily have raced alongside Penelope Pitstop in The Wacky Races . Possible reboot? You're welcome world.
Sounds Like: A kind of petrol.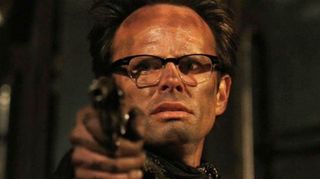 Walton Goggins
Why We Love It: It has a childlike innocence that evokes an image of a five-year-old Goggins being yelled at in his school classroom for getting up to mischief.
It probably meant that he also got bullied a lot. He's the cinematic equivalent of A Boy Named Sue .
Sounds Like: An eccentric.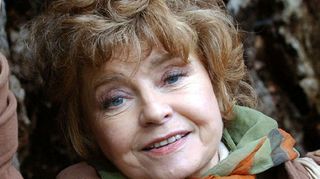 Prunella Scales
Why We Love It: It possesses a nostalgic quality, which makes it sound like it's been extracted from a bygone English era of parasols and ankle-length dresses.
You can imagine her as Hyacinth Bucket's nosey neighbour.
Sounds Like: Your posh auntie.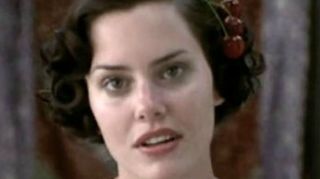 Ione Skye
Why We Love It: There's a melodic beauty to the Say Anything star's name, which might come from the fact that her Dad is folk guru Donovan, or that she was married to a third of the Beastie Boys.
Not that the latter would have helped pick it out for her.
Sounds Like: An airline.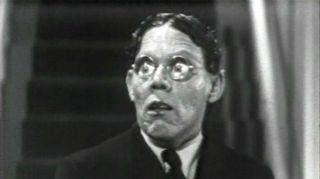 Skelton Knaggs
Why We Love It: Sometimes a forename and surname come together in such a way that you simply have to sit back and genuflect in appreciation.
Skelton's name really comes into its own when you combine it with his eccentric looks. Scary in every way.
Sounds Like: A pest.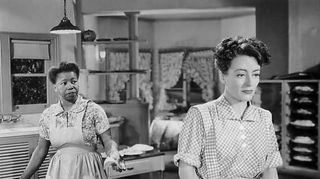 Butterfly McQueen
Why We Love It: It's wonderful, simply wonderful. Basically you just want to give this name a big, warm hug and never let it go.
It's so marvellously sweet that half of your teeth rot just mentioning her.
Sounds Like: Steve McQueen's hippie daughter.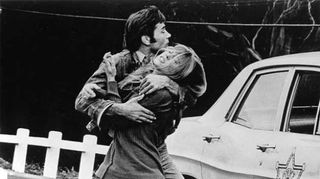 Joy Bang
Why We Love It: Cute and bubbly on a child, slanderously disgusting on an adult, the name Joy Bang could only belong to a quintessential 60s girl.
Any other decade and she would have just been spit out of the bottom of the porn industry.
Sounds Like: A pornographic website.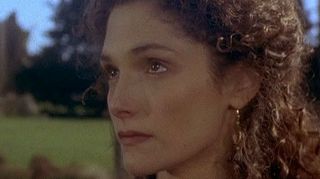 Mary Elizabeth Mastrantonio
Why We Love It: How many syllables do you need in a name? 11? That's just showing off. Surely this has just been a massive hindrance for the Scarface actress in the long run though? That and starring in The Perfect Storm . BOOM! Take that Mary!
Sounds Lik e: An Italian restaurant.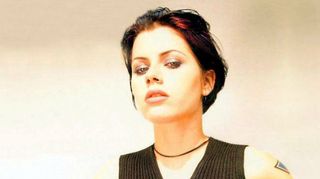 Fairuza Balk
Why We Love It: Because it's a ridiculous mouthful that never actually comes close to resembling any name you've heard in the past.
Also, you've got to admire any mother who's willing to give their daughter such a convoluted moniker. Or you could just report her to child services.
Sounds Like: A gossip.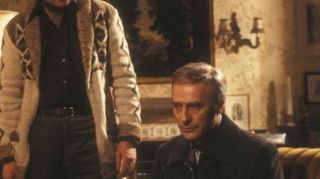 Edward Woodward
Why We Love It: Basically because it sounds like you're saying the word wood three times for literally no reason.
Rumours have it that some unlucky souls have even attracted a splinter-ridden version of Beetlejuice when they were just trying to have a discussion about Hot Fuzz .
Sounds Like: A character from a children's book.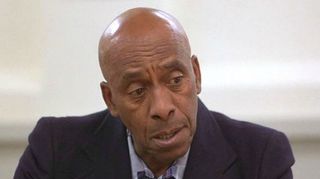 Scatman Crothers
Why We Love It: You know that the Scatman loves to party. Not now obviously, he's long dead, but in his prime he would surely have visited a number of discotheques and danced the night away.
Of course, there are many other different ways to interpret Crothers' first name that we shall leave only the most vulgar of you to acknowledge.
Sounds Like: A jazz singer.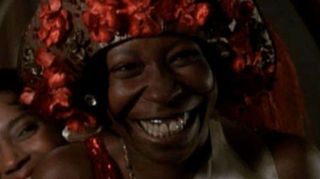 Whoopi Goldberg
Why We Love It: Just like the portly actress, there's a boisterous and merry aura surrounding her name. So much so that you can't help but sound enthusiastic when you pronounce it.
Even if Theodore Rex did make you contemplate suicide.
Sounds Like: A childish prank.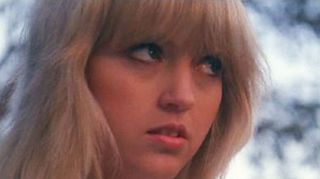 Tuesday Knight
Why We Love It: It's both ridiculously dull and equally perplexing.Why would any parent name their child after a time of day? It's preposterous.
But Tuesday and Rebecca Black should really team up for a musical tour. It would sell itself.
Sounds Like: A thoroughly relaxing evening.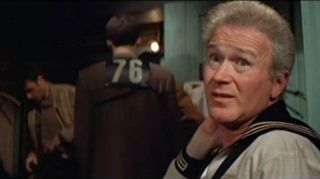 Red Buttons
Why We Love It: Because Aaron Chwatt had the cojones to turn a fashion accessory into a name. There was no precedent for his decision. He's an inspiration!
You can only hope that when he was asked by his manager for possible new names, Aaron looked down at his feet and slowly worked his up through his attire: "What about black shoes? Brown pants? Red Cardigan? Erm… Red Buttons!?"
Sounds Like: A Cold-War era B Movie.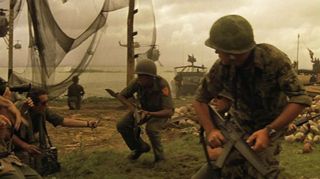 Herb Rice
Why We Love It: It's the only name on this list that you can legitimately order in a restaurant. You wouldn't want it on its own, just as a side with some grilled fish or something, but that's still a pretty impressive feat.
Also, it sounds like he should have been a bandleader in the 1950s: "And tonight at Carnegie Hall, it's the Herb Rice Five."
Sounds Like: A tasty side dish.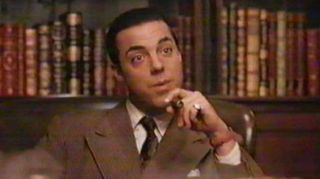 Titus Welliver
Why We Love It: It's innately heroic and should be emblazoned on a coin.
You can imagine an elderly statesman telling a group of children an old story about his former war buddy who rode victoriously back into town after single-handedly defeating an entire army, and finishing the tale with the immortal words, "And that man's name was Titus Welliver!" Cue screams and yelps of joy.
Sounds Like: A founding father.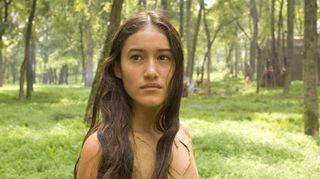 Qorianka Kilcher
Why We Love It: We're not even sure if this is actually a name. But our ignorance aside, it really does give off a rather sexy and villainous vibe. It would suit a henchwoman from a 1970s Bond movie.
In all fairness, Q'orianka does mean "Golden Eagle" in Quechua, which is pretty sweet and infinitely better than any British names' meaning.
Sounds Like: Um... literally nothing.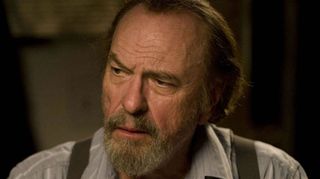 Rip Torn
Why We Love It: You can't help but smile when you hear the Men In Black star mentioned. If Rip had been placed in charge of peace talks in war-torn areas across the globe we'd be living in a tranquil society with no problems whatsoever. Guaranteed.
If only his name was just the little bit longer though, imagine the possibilities? All in all he could be called something like Rip Slash Tear Split Torn. Too far?
Sounds Like: A broken jacket.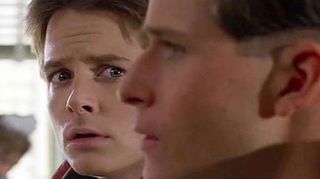 Michael J Fox
Why We Love It: It's the J that really elevates Fox's name. There's just so much mystery and sophistication wrapped in that one letter!
If it was just plain old Michael Fox he would never have reached the higher echelons of the acting fraternity.
Sounds Like: A sophisticated animal.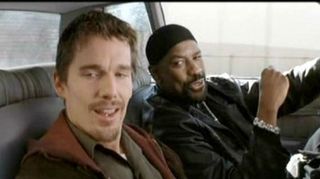 Ethan Hawke
Why We Love It: Jeremy Renner might have excelled as Hawkeye in The Avengers , but surely Ethan Hawke was slightly bitter that he wasn't even considered for the role.
You can imagine that Hawke sees all, like a handsome deity or svelte Santa Clause.
Sounds Like: A bird of prey.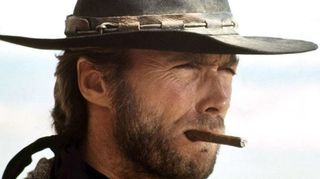 Clint Eastwood
Why We Love It: Regarded as probably the coolest actor to ever grace the screen, even his name is ruggedly handsome.
When the apocalypse strikes it'll just be Clint and the cockroaches left fighting for supremacy. Our money's on Eastwood.
Sounds Like: The last man standing.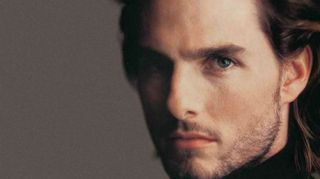 Tom Cruise
Why We Love It: It exudes a casual confidence that makes you think he simply glides effortlessly across the globe doing exactly whatever he damn pleases. Which isn't too away far from the truth.
Cruise was only ever going to be an actor with such a belting name and it's probably the reason why he's been a mainstay of American cinema for close to three decades.
Sounds Like: A hit man.