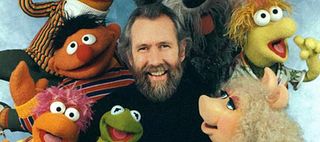 The Muppet Man by Christopher Weekes
The High Concept: This screenplay (which topped the 2009 list), is a biopic of Muppets creator and all-round fuzzy felt genius Jim Henson. It's said to include surreal moments with some of his hand-operated creations, and could tie in nicely with Jason Segel's Muppet s movie.

Scene We'd Like To See: The script apparently begins with a hungover Kermit awaking after a drunken bender. Any scene showing the darker side of the Muppets could be amazing, like a Carnal Knowledge -style row between Kermit and his demanding other half Miss Piggy.

Dream Director: Michel Gondry could get some heartache in amidst the puppet antics.

Starring: Will Ferrell, the Muppets.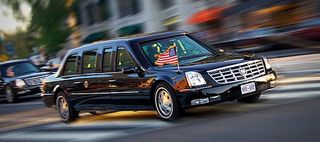 Motorcade by Billy Ray
The High Concept: Like all the best action movies, this has a winningly simple conceit (ideally any action movie should be able to be described as some twist on Die Hard ). The President's motorcade is attacked en route to Los Angeles, which leaves plenty of room for dramatic speeches amidst the action.

Scene We'd Like To See: The President delivers a reassuring address to his citizens… from the back of his under-fire motorcade.

Dream Director: Tony Scott

Starring: It'd have to be Denzel Washington, a man who you can believe could run the country and beat you up.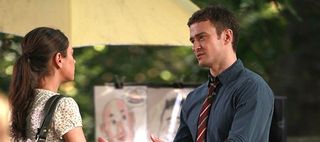 I Want to F*** Your Sister by Melissa Stack
The High Concept: A guy tries to protect his younger sister from the amorous attentions of randy young men, as he knows all too well from his own experience what those people are like.

Scene We'd Like To See: Our guy spills the beans on all of his indiscretions as a 'playa' in an attempt to convince his sis that a male has never done anything nice for a young lady simply out of the kindness of his heart.

Dream Director: Easy A 's Will Gluck could nail the tone.

Starring: Justin Timberlake and Dakota Fanning.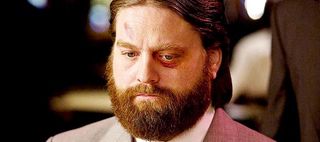 The Voices by Michael R. Perry
The High Concept: Schizophrenic factory worker Jerry accidentally murders a colleague, and in the aftermath of the event he starts to get advice from his pets: a foul-mouthed cat and dog who 'talk' to him.

Scene We'd Like To See: After the shock of committing a murder, Jerry nervously chats away with his animals for a good five minutes before realising that they didn't used to be able to talk.

Dream Director: Chris Morris

Starring: Zach Galifianakis as nervy Jerry, veering from dead-eyed seriousness to completely unhinged. Have him voice the pets as well.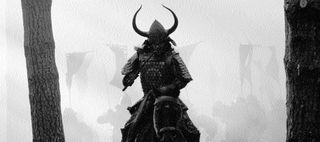 Samurai by Fernley Phillips
The High Concept: During the 150 Year War in Japan, a vengeance-seeking ronin, a ninja and an English boy team up to bring down an evil Lord. There's plenty of scope for epic scale in terms of action and location.

Scene We'd Like To See: The taciturn ronin explains to his allies why he holds a grudge against the evil Lord (in addition to the fact that he's evil of course). His story unfolds visually as an animation in traditional Japanese style.

Dream Director: Nicolas Winding Refn would allow the action to unspool with minimal dialogue.

Starring: Unknowns who can convince in the fight sequences.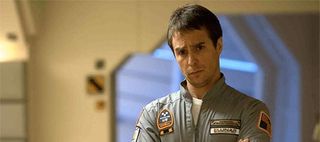 The Days Before by Chad St. John
The High Concept: A man uses a time-travel device to keep jumping backwards one day at a time in order to prevent a world-ending alien invasion. A nice potential blend of conspiracy thriller, epic alien action and human drama.

Scene We'd Like To See: In an attempt to win the trust of a woman who our hero knows will be vital to the plan, he buys a lottery ticket and promises she can have it if the Earth survives to witness Saturday's rollover draw.

Dream Director: After Source Code , we reckon Duncan Jones could handle this.

Starring: Reunite him with Moon man Sam Rockwell, and Source Code 's Michelle Monaghan.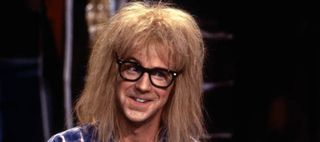 Keiko by Elizabeth Wright Shapiro
The High Concept: After being adopted, and raised in Japan by Japanese parents, a white teenage girl heads to the US to discover her estranged birth father, who just happens to be comedian and erstwhile Wayne's World star Dana Carvey. The postmodern meta-laughs mean this could potentially be his JCVD .

Scene We'd Like To See: Carvey proves that he's got serious acting chops with a heartfelt monologue detailing the fate of Keiko's biological mother.

Dream Director: Sofia Coppola, putting a bit of a reverse spin on Lost in Translation .

Starring: Youth in Revolt 's Portia Doubleday, Dana Carvey, and a Mike Myers cameo.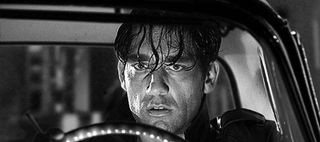 The Phantom Limb by Kevin Koehler
The High Concept: A troubled PI investigates a gangster who's running a brothel catering for amputee fetishes, and the doctor who helps to make fantasy a reality for some of the perverse clientele. We can already hear the preparation of 'Ban This Sick Filth' banners...

Scene We'd Like To See: Expecting standard brothel practise, the PI gets something of a shock when he goes to meet the escort he has hired for 'research purposes'…

Dream Director: It'd have to be David Cronenberg. It's hard to imagine the script wasn't written without some inspiration from his ouevre.

Starring: Clive Owen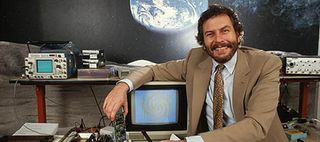 A Fistful Of Quarters: The Legend of Nolan Bushnell by Brian Hecker and Craig Sherman
The High Concept: As the title suggests, it's a biopic of Nolan Bushnell, the man behind Atari. As well as being an instrumental figure in the history of videogames, he also created American institution Chuck E. Cheese's. The script is said to focus on his 70s heyday.

Scene We'd Like To See: Bushnell has a eureka moment whilst playing a bit of table tennis, before the groundbreaking Pong is created.

Dream Director: We reckon King of Kong doc director Seth Gordon could atone for Four Christmases with this.

Starring: Leonardo DiCaprio's name was linked to the role when the script was first touted. It's difficult to imagine any role we wouldn't be happy to see Leo in…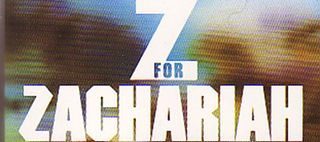 Z for Zachariah by Nissar Modi
The High Concept: This screenplay is based on the the 1976 novel by Robert C. O'Brien (you may have read it during school English lessons). It tells the story of teenage girl Ann Burden (the novel takes the form of a diary) following a nuclear fallout, and the arrival of a mysterious man in a radiation suit.

Scene We'd Like To See: Ann watches from the window of her base as she thinks she sees a mysterious figure in the far distance. She doesn't take her eyes off the man in the radiation suit, who slowly but surely makes his way down through the valley.

Dream Director: Brad Bird brings a non-patronising approach to material intended for 'young people'.

Starring: True Grit newcomer Mattie Ross, and Paddy Considine as Loomis.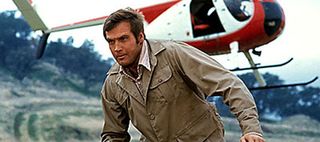 $40,000 Man by Jonathan Goldstein and Sean Daily
The High Concept: This script has been knocking around for a while now. Think of it as a comedy remake of The Six Million Dollar Man in which the bloke in question is put back together bionicallly for a paltry sum.

Scene We'd Like To See: The injured and repaired astronaut comes around from his coma to be told he's been bionically rebuilt. His face slowly drops as he's talked through the cost-cutting methods that went into desiging his bargain bod.

Dream Director: Todd Phillips should be able to handle to humour and the budget.

Starring: Robert Downey Jr, playing against Iron Man type.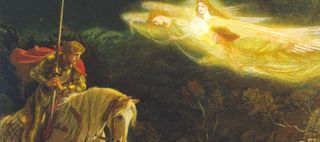 Galahad by Ryan Condal
The High Concept: This is described as a revisionist take on the King Arthur legend from Galahad's point of view. The titular knight was the illegitimate son of Lancelot, and after he is knighted he joins the quest for the Holy Grail.

Scene We'd Like To See: The moment Lancelot brings his estranged son to the famous round table of Camelot. From a young perspective the famous knights and their leader could be shrouded in mystery and awe. And there's plenty of opportunity for macho posturing.

Dream Director: To do the tale full-scale justice, Ridley Scott would be top of our wishlist.

Starring: Henry Cavill as the young knight, Kevin McKidd as Lancelot, and Danny Huston as Arthur.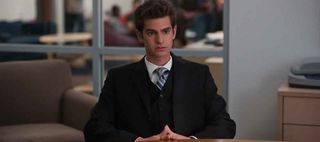 Manuscript by Paul Grellong
The High Concept: This one concerns three ambitious young New Yorkers who are willing to do anything to see their literary aspirations realised. Could be smart and satirical as well as tense and nerve-shredding.

Scene We'd Like To See: The three main protagonists get together to offer constructive criticism of each other's manuscripts. Like American Psycho 's business card scene, only with more snarky grammar jibes.

Dream Director: Exam 's Stuart Hazeldine

Starring: Andrew Garfield, Adam Brody and Armie Hammer.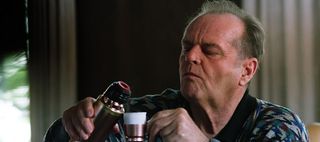 Winter's Discontent by Paul Fruchbom
The High Concept: An eldery widower, whose wife of 50 years has recently passed away, moves into a retirement community. Having been faithful (but sexually frustrated) in his marriage, he soon starts to enjoy "living the swinging single life."

Scene We'd Like To See: The protagonist strutting the halls, checking out his fellow residents like a frat-boy who's just been dropped off at college for the first time.

Dream Director: Alexander Payne.

Starring: Is it even possible to imagine anyone other than Jack Nicholson in the starring role? No one can do lusty, over-the-hill swinger like him…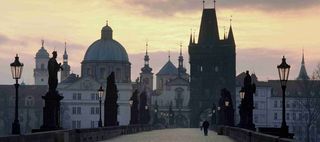 Wencelas Square by Christopher Markus and Stephen McFeely
The High Concept: This script is based on a short story by Arthur Phillips. It follows the romantic liaisons between two spies working on separate Cold War missions in 1980s Prague. An extremely intriguing backdrop for a potential romantic epic.

Scene We'd Like To See: The pair both try to talk about anything other than their day jobs when they meet in a Prague bar after a particularly stressful day, each worrying that the other will suss them out.

Dream Director: Steven Soderbergh

Starring: Cate Blanchett and Jon Hamm.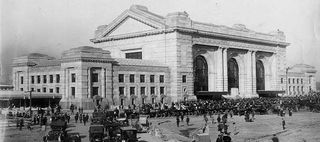 Union Station by Doug Jung
The High Concept: Do you remember when Pretty Boy Floyd was gunned down at the beginning of Public Enemies ? That was pretty much a direct result of his link to the Kansas City Massacre, a shootout that left four police officers dead. Based on the graphic novel by Ande Parks.

Scene We'd Like To See: It'd have to be the train station shootout itself, unfolding in gut-churning real time as Floyd and his accomplices await the arrival of the carriage holding Frank Nash and his FBI captors.

Dream Director: Michael Mann, creating a prequel/companion piece to Public Enemies .

Starring: Channing Tatum deserves a chance to flesh out the character he previously played in an almost cameo.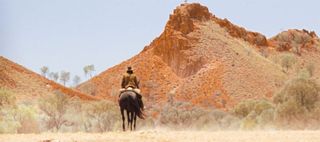 The Gunslinger by John Hlavin
The High Concept: A gritty, grizzly Western. An ex-Texas Ranger seeks violent retribution on the Mexican gang that tortured and killed his brother. When they take his nephew captive, he hunts them down with no mercy, while wrestling with his own demons at the same time.

Scene We'd Like To See: The ranger finds his first lead that could send him in the direction of the gang, and administers some Old West brutality in order to get some answers.

Dream Director: John Hillcoat

Starring: Josh Brolin as the vengeful ranger, and Clint Eastwood as his ageing father.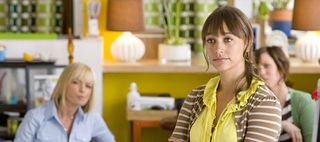 Celeste & Jesse Forever by Rashida Jones and Will McCormack
The High Concept: A couple in the midst of a divorce try to keep things amiable as they both venture back out into the dating scene. Here's hoping for a romantic comedy with a wise, bittersweet edge, coupling the freshness of (500) Days of Summer with a more seasoned perspective on love.

Scene We'd Like To See: Out to prove that they're totally fine with the situation, Jesse and Celeste agree to take their new squeezes out on a double date. Tension, stolen glances and one-upmanship games ensue, before they've even tucked into starters.

Dream Director: Marc Webb

Starring: Screenwriter Rashida Jones has impressed in various support roles from I Love You, Man to The Social Network , so we'd be keen to see her take the lead here.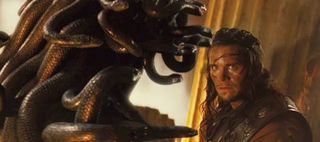 The Curse of Medusa by J. Lee and Tom Welch
The High Concept: It's basically an origin tale of the snake-haired Gorgon of Greek mythology. She's had a bit of a rough time of late, appearing in lacklustre incarnations in Clash of the Titans and Percy Jackson , so it's about time she got to be a full-on badass again.

Scene We'd Like To See: If they go with Ovid's version of the story (in which Medusa is a beautiful woman turned into a monster by jealous Athena), we'd go for the transformation scene. If not, we'd plump for the moment her first victim turns to stone just by gazing upon her, and the effect this has on the isolated monstress.

Dream Director: Joss Whedon

Starring: Marion Cotillard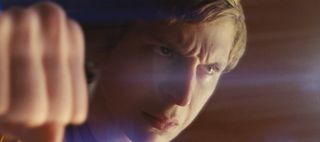 The Blind Rage of Peacoat Miller by Adam Penn
The High Concept: This would no doubt be marketed as The Ring meets American Pie if it were to ever get made, and for that reason alone it should be right at the top of Hollywood's to-do list. A college student returns home for the holidays to find that an internet porn video is turning all of its viewers into homicidal maniacs.

Scene We'd Like To See: The hero sets out to rescue his longtime crush, and logs into Facebook to check on her status. He's then got to battle his own rampaging hormones as he diverts his eyes from the endless barrage of pop-ups that attempt to corrupt him on his mission to find his beloved's location.

Dream Director: David O. Russell

Starring: It'd have to be Michael Cera.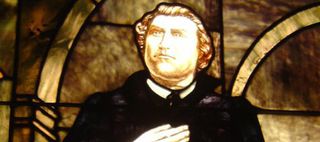 The Heretic by Javier Rodriguez
The High Concept: In the 1400s, the Roman Catholic Church calls upon one of its former inquisitors to assassinate rebel monk Martin Luther. A potent mix of political and religious intrigue, and downright cool Medieval action.

Scene We'd Like To See: The Roman Church considers the qualifications of the inquisitor to deal with the task in hand by listing some of his previous achievements in the name of the cloth.

Dream Director: Juan Carlos Fresnadillo

Starring: Michael Fassbender as the ex-inquistor, tormented by doubts as he hunts down Paul Giamatti's Luther.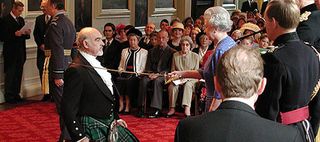 Knights by Nick Confalone and Neal Dusedau
The High Concept: This script deals with an issue that we've all secretly wondered about: would any of our modern-day knights ever be called into action to serve and protect their country? This comedy adventure sees four 'Sirs' (an entrepreneur, a footballer, a musician and an actor) put into that very quandary.

Scene We'd Like To See: They'd all no doubt be placed into situations where their particular skill is given a chance to shine; we're looking forward to the footie player taking down hordes of drones with impeccable ball skills, like something out of a hugely-budgeted Nike ad.

Dream Director: Chris Morris

Starring: Anthony Head as the entrepreneur, Robert Webb as the footballer, Peter Serafinowicz as the musician, Stephen Mangan as the actor and Julie Walters cameoing as the queen.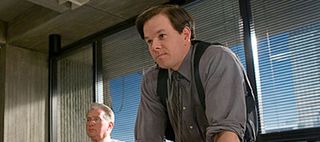 The American Way by Brian Kistler
The High Concept: A drama following two brothers after the death of their parents. One goes on to join the FBI, while the other becomes a criminal. An archetypal story, which could be great if it avoids the pitfalls of genre cliche.

Scene We'd Like To See: The brothers share a a drink, and chat happily about old times, despite the fact that FBI boy has seen his brother's name come up several times in relation to an ongoing investigation at the office.

Dream Director: David Simon: TV's The Wire was an unhurried, even-handed look at crime and police corruption, that puts most recent movies on similar topics to shame.

Starring: Mark Wahlberg and Jake Gyllenhaal.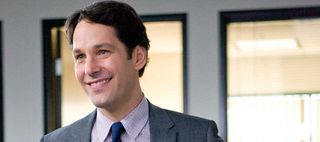 The Diversification of Noah Miller by Adam Cole-Kelly and Sam Pitman
The High Concept: This one would have to be handled with tact. It's the story of a New Yorker who sets out to make a black friend after realising that he's not perhaps as liberal as he likes to think. Bromantic hi-jinks ensue.

Scene We'd Like To See: The awkward meet-cute between the two future best mates should be supremely cringeworthy.

Dream Director: Judd Apatow

Starring: Paul Rudd as Noah Miller. Tracy Morgan could make up for the disappointing Cop Out by playing the potential buddy.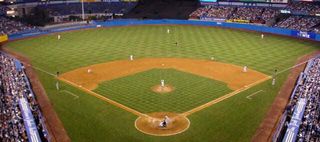 The Trade by Dave Mandel
The High Concept: This one is a true story apparently. Set in the 70s, it's based on the story of two New York Yankees pitchers who allegedly swapped wives and caused a national scandal. An interesting approach to a unique love story, with room for sporting rivalry and period detail.

Scene We'd Like To See: We're pretty keen to find out who lets their attraction to their teammate's missus slip first actually, so any scene that sheds light on this potentially awkward can of worms sounds good to us.

Dream Director: Jason Reitman

Starring: Mark Ruffalo and Seth Rogen as the pitchers, Vera Farmiga and Katie Holmes as the interchangeable spouses.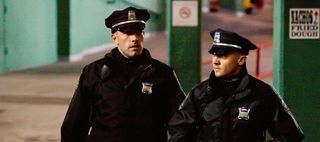 Shimmer Lake by Oren Uziel
The High Concept: The bank job is an overdone crime staple for sure, but hear this one out. In this script, the small-town heist acts as a catalyst before the sprawling narrative gradually reveals how so many of the townspeople, from various backgrounds, are implicated in the crime to differing degrees.

Scene We'd Like To See: If the whole story is based around it, the heist itself would have to be pretty spectacular. This set-up feels like it's screaming out for something brutally intimate and frighteningly realistic.

Dream Director: Ben Affleck did a very decent job on The Town . The territory could be too similar perhaps, but we'd be happy to see him get his hands dirty on another scintillating crime drama.

Starring: Well, seeing as Affleck recently directed himself to one of his best performances for an extremely long time, we wouldn't be against him casting himself again.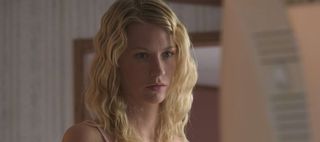 Baytown Disco by Barry Battles and Griffin Hood
The High Concept: A woman enlists three redneck brothers to help kidnap her son back from his supposedly-not-very-nice dad, and it's not long before they're way out of their depth. Melting noir staples in the sticky Southern heat.

Scene We'd Like To See: The aftermath of the brutal abduction, when the brothers slowly start to realise that all is not quite as it seems.

Dream Director: Tommy Lee Jones

Starring: January Jones as the desperate mother.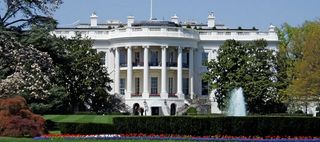 Allies With Benefits by Elizabeth Wright Shapiro
The High Concept: Friends With Benefits and No Strings Attached will see friendly couples buddying up for casual sex, while this politically-tinged rom-com sees the female US President fall for her old college fling, who happens to now be the UK Prime Minister.

Scene We'd Like To See: The shameless leaders engaging in some knowing banter while the President is visiting 10 Downing Street on official business.

Dream Director: Richard Curtis could no doubt steer this to huge success.

Starring: Laura Linney as the American leader, and David Morrisey as the PM.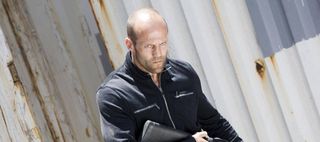 The Storm by Richard Taylor and Bryan Bagby
The High Concept: A bounty hunter must join forces with his captive, in order to see off the dastardly sheriff of a lawless Wyoming town. A lean concept, with the opportunity for some stripped down action and nu-western thrills, that could make bounty hunters cool again.

Scene We'd Like To See: The bounty hunter chasing down his target and bringing him in, showing what both guys are capable of before they even realise they'll be teaming up.

Dream Director: Pierre Morel

Starring: If Dog the Bounty Hunter's not available, we'll take Jason Statham, and throw in Chris Pine as his bounty.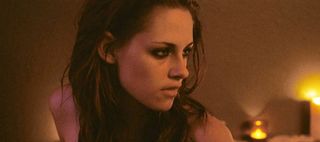 Sunflower by Misha Green
The High Concept: After escaping from a deranged college professor who has held them captive, two girls plan how they'll get their revenge. Could be very dark, disturbing and subversive.

Scene We'd Like To See: The moment that the young ladies decide it's now or never, and realise that if they want to survive they're going to have to escape by any means possible...

Dream Director: Martyrs ' Pascal Laugier wouldn't shy away from the more brutal elements of the story.

Starring: Kristen Stewart and Ashley Greene.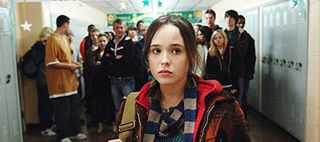 Freshly Popped by Megan Parsons
The High Concept: A teenage girl (who works at a cinema) tries to decide who is the best candidate to lose her virginity to. Expect plenty of pop culture sass in with the teen rom-com moments and the realising-it's-the-one-who's-been-your-best-friend-all-along schtick.

Scene We'd Like To See: The girl in question makes a preliminary cull of her potential raft of suitors by judging them on their choice of Saturday night movie…

Dream Director: Diablo Cody could probably step up to this one, and give the script a little polish while she's at it.

Starring: Ellen Page, lots of jocks, geeks and playas.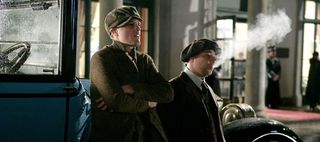 The Layman's Terms by Jeremy Bailey
The High Concept: Set during the Great Depression, this sees a man return to his home to breath new life into the town and face up to his past. Things go awry with the arrival of a mysterious woman who has links to the Chicago gangsters that he used to be involved with.

Scene We'd Like To See: A good, old-fashioned montage as the prodigal son turns his down-at-heel town into a hub of 30s respectability.

Dream Director: It's a big ask, but after Boardwalk Empire we'd love to see Martin Scorsese smash this one.

Starring: Michael Pitt as the man with the dodgy past, and Abbie Cornish as the woman who could ruin everything.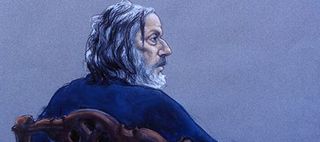 Foxcatcher by E Max Frye and Dan Futterman
The High Concept: Based on the true story of John du Pont, American anthropologist and heir to the family fortune (the Du Ponts were one of the wealthiest families to emerge from the French Revolution). In 1996, Du Pont, aged 67, shot and killed Olympic champion wrestler Dave Schulz. Du Pont is known to suffer paranoid schizophrenia.

Scene We'd Like To See: Apparently Du Pont locked himself in his mansion for two days following the incident, negotiating with police on the phone. Could be a seriously intense challenge for any actor.

Dream Director: Bennet Miller, who previously directed Dan Futterman's script for Capote .

Starring: Philip Seymour Hoffman could be trusted to perform a sympathetic and sensitive portrayal of an extremely complex real-life figure.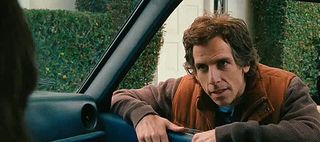 ACOD: Adult Children of Divorce by Ben Carlin and Stu Zicherman
The High Concept: A grown man finds himself uncomfortably caught in the midst of his parents' divorce. A new perspective on the parental separation issue, with plenty of soul-searching, profundity and cheap laughs at the expense of our progenitors.

Scene We'd Like To See: The 'child' gets fed up of his parents bickering and backbiting, so he arranges to only see his dad at weekends, and on alternate Wednesday evenings after work.

Dream Director: Noah The Squid and the Whale Baumbach would find the humour and the pathos in watching your aged parents bicker.

Starring: Ben Stiller, with Michael Douglas and Kathleen Turner as his parents.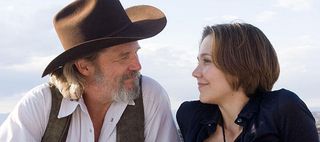 Clear Winter Noon by John Kolvenback
The High Concept: An elderly hit man is released from jail, and he seeks to make amends for the life he took. Likely to be a pensive slow-burner of an assassin drama, with guns unlikely to blaze in anything more than a flashback.

Scene We'd Like To See: The old guy at a loss on his exit from the slammer, shielding his eyes from the bright autumn sun, realising that the world is now a very different place.

Dream Director: Clint Eastwood

Starring: If Sean Connery couldn't be dragged out of retirement to play an older anti-Bond struggling with a conscience, we'd happily settle for Jeff Bridges.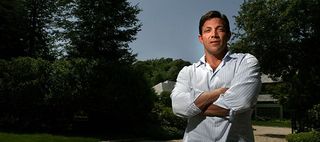 The Wolf of Wall Street by Terence Winter
The High Concept: Sopranos man Terence Winter adapted Jordan Belfort's autobiographical book of the same name. Belfort served jail time for a huge securities fraud in the 90s that had repercussions throughout Wall Street. Does the world need another banking drama? Given the calibre of names that have been attached to this, we'd guess the answer is… possibly yes.

Scene We'd Like To See: The high-fiving montage during which the brokers get rich at the expense of others. That part's bound to be a lot more fun than the inevitable downfall.

Dream Director: Powerhouses Martin Scorsese and Ridley Scott have circled the property in the past. If they can't fit it into their schedules, we're sure Oliver Stone would be happy to aim his ire at this one.

Starring: DiCaprio's also been linked to this, but we'd perhaps go for a sleazily charismatic Matt Damon here.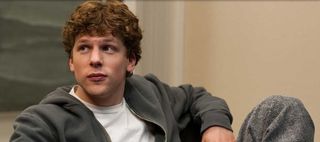 Sequels, Remakes & Adaptations by Sam Esmail
The High Concept: Despite the connotations of this title, this is an original pitch. It follows the "outlandish journey" of a young guy who's looking for love and the answers to life's big questions. There have been some strong movies recently that have put a blokey twist on the rom-com ( (500) Days of Summer , Scott Pilgrim , Definitely Maybe ), and we'll happily make room for one more where those came from.

Scene We'd Like To See: Fed up with the glut of second hand material in cinemas these days (hence the title), the guys launches into a breathless tirade against modern culture, losing himself a girlfriend in the process. He earns our respect though.

Dream Director: This would need someone like Edgar Wright to bring energy and an encyclopaedic pop culture knowledge.

Starring: Jesse Eisenberg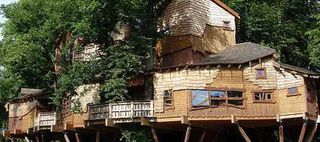 Toy's House by Chris Galletta
The High Concept: Not a Toy Story rip-off, Toy's House is the story of 14-year-old Joe Toy, who decides to build a house in the woods with his friends after he gets fed up of following his parents' orders. Sounds like a slightly older spin on Where The Wild Things Are .

Scene We'd Like To See: The building of the house itself: tree-houses have an unmatchable ability to bring out the inner child. Who didn't once dream of building a super-hideout in the woods?

Dream Director: Spike Jonze

Starring: Max Records is probably old enough now.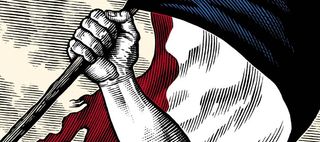 A Tale of Two Cities by Beau Willimon
The High Concept: It is based on Charles Dicken's esteemed literary classic, which is set in London and Paris during the time of the French Revolution. It's an epic tale with a powerful historical throughline; Dickens has had a mixed bag of cinema adaptations, and it seems like we're overdue a stone-cold classic.

Scene We'd Like To See: The storming of the Bastille (the pivotal event in the Revolution) could be a set-piece of considerable heft.

Dream Director: Joe Wright

Starring: Christian Bale as Sydney Carton, Melanie Laurent as Lucie Manette, and Guillaume Canet as Charles Darnay.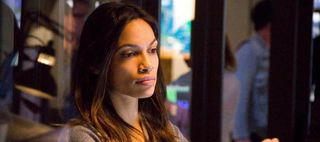 Wednesday by Massy Tadjedin
The High Concept: A taut actioner, in which a man hi-jacks a woman's car, and takes her on a high-speed chase across Los Angeles. Tadjedin has also written The Jacket and Last Night , so we'd expect this to be slightly more thought-provoking than most action fare.

Scene We'd Like To See: The cops see a car driving erratically with a bickering pair behind the wheel, and pull them over. The hi-jacker tries to convince the cops that they're a couple on vacation, but will his captive play along?

Dream Director: Buried 's Rodrigo Cortés.

Starring: Jamie Foxx and Rosario Dawson.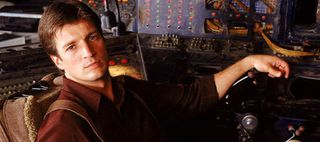 Renko Vega and the Jennifer Nine by John Raffo
The High Concept: A sci-fi tale about a rogue thief and his relationship with his hyperintelligent spaceship. Renko Vega was once a hero, and Jennifer 9 is his ship, and the pair are called back into action when the Earth President's daughter is kidnapped.

Scene We'd Like To See: This would depend as much on the rapport built between Renko and his ship as it would on any spectacular action scenes, so we'd go for a 'good cop, bad cop' sparring session between the pair, after they've just taken the president's daughter on board.

Dream Director: Matt Reeves

Starring: Nathan Fillion as Renko Vega, Sigourney Weaver's voice as the Jennifer 9.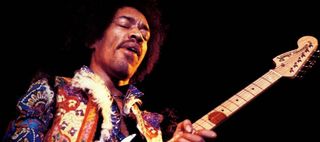 Jimi by Max Borenstein
The High Concept: It's a biopic of genuine rock legend Jimi Hendrix. There's plenty of material to draw on, including his tumultuous childhood, his enlistment in the army, his groundbreaking musical achievements, his drug abuse and his untimely death aged just 27.

Scene We'd Like To See: The trippy inspiration for Hendrix classic 'Voodoo Child', or his performance at Woodstock.

Dream Director: Anton Corbijn

Starring: This would be a real toughie: André Benjamin has expressed interest in the past, but it might be best to go with an unknown who can disappear into the role.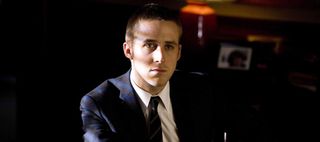 Good Looking by Chris McCoy
The High Concept: In the future, a dating services perfectly matches soulmates, but a man decides to reject the partner chosen for him. Could touch the human truths that the best sci-fi reaches for.

Scene We'd Like To See: The introduction to the service itself, with a Basil Exposition character explaining exactly how the device came into being, and the parameters it uses to compile these perfect matches.

Dream Director: Andrew Niccol

Starring: Ryan Gosling and Natalie Portman.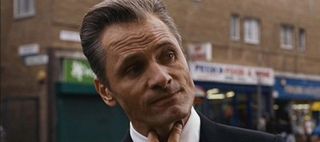 The Ghost and the Wolf by Rylend Grant and Dikran Ornekian
The High Concept: A former cop and his old partner reluctantly team up to take on a gang of Russian mobsters who impacted greatly on their lives many years earlier. With Eastern Promises 2 looking like it could be a way off, this could be the perfect vehicle for some more Russian Mafia grittiness.

Scene We'd Like To See: The police captain goes to see his old partner, who has been a wreck since the life-altering investigation. The captain struggles to win over his hostile opponent, but the evidence speaks for itself…

Dream Director: Jacques Audiard

Starring: Mel Gibson and Ray Liotta.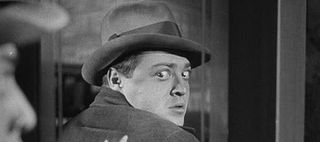 The Murderer Among Us by Lori Gambino
The High Concept: A biopic of filmmaker Fritz Lang, which focuses on the events leading up to the production of M . The script takes in a police investigation into the death of Lang's wife, the ever-present Third Reich threat, and a fiery relationship with a female collaborator.

Scene We'd Like To See: A behind-the-scenes look at Lang crafting M 's ominous opening.

Dream Director: Werner Herzog

Starring: Sebastian Koch as the legendary director.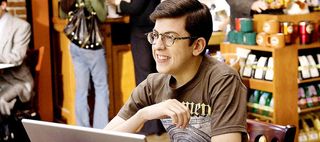 Bobism by Ben Wexler
The High Concept: A high-school comedy with a sci-fi twist. Aliens from the future set out to destroy a shy college kid, because in a thousand years from now life will be based on his blog. Could mix religious satire with a swipe at modern blogging culture.

Scene We'd Like To See: A vision of the future of life on Earth, where slightly-evolved beings live life according to the geek's commandments.

Dream Director: Superbad and Paul man Greg Mottola

Starring: Christopher Mintz-Plasse as the blogger, Steve Carell on voice duties as the alien leader.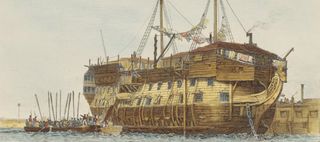 Man of Cloth by Josh Zetumer
The High Concept: An English minister and his eldest son travel to a prison colony in Australia to save his wrongly accused wife and younger boy. He arrives to find that they've been killed, and vows to stop at nothing for vengeance.

Scene We'd Like To See: The long, harsh crossing to the other side of the world, as the sense of foreboding grows in the church man's heart.

Dream Director: Black Death 's Christopher Smith.

Starring: Russell Crowe as the man of the cloth turned renegade.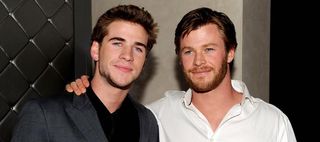 Brotherhood of the Rose by Adam Crozad
The High Concept: Sounding similar in plot to Joe Wright's Hanna (which also sprung from a Black List script), this one sees two orphans raised as assassins by a CIA operative. The pair have to go on the run when they find themselves targeted.

Scene We'd Like To See: The moment the brothers realise their home is under threat, and they emotionlessly snap into action and put their lifelong training into practice.

Dream Director: Matthew Vaughn

Starring: Liam and Chris Hemsworth as the grown-up orphans, and Paul Bettany as the CIA man who raised them.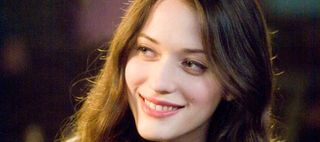 Your Dreams Suck by Kat Dennings and Geoffrey Litwak
The High Concept: "An awkward teen with no self esteem regains his self-confidence after joining a Dance Dance Revolution team." This sounds right up Dennings endearingly-indie street, and would hopefully have a blast of non-manufactured freshness to it.

Scene We'd Like To See: The nervous teen proves his mettle when he steps up to the platform for his audition. Cue faultless combos and feel-good tears.

Dream Director: Drew Barrymore

Starring: Owen Kline, with Dennings appearing as a seasoned member of the Dance Dance Revolution crew.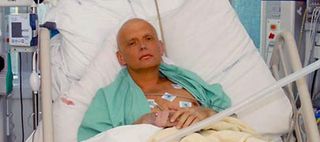 Londongrad by David Scarpa
The High Concept: This is an adaptation of Alan Cowell's non-fiction book The Terminal Spy: A True Story of Espionage, Betrayal and Murder. It looks at the events surrounding the mysterious death of former Soviet spy Alexander Litvinenko, who died after being poisoned in London in 2006.

Scene We'd Like To See: Flashbacks of Litvinenko's time in the Russian Security Service, giving an idea of the man before the media moment that made him famous.

Dream Director: If Steve McQueen could do with this material what he did with Hunger , he'd be perfect.

Starring: Daniel Craig.