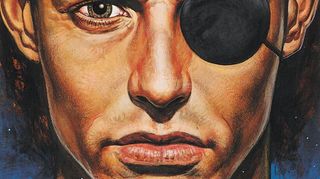 Preacher
The Comic: Beautifully eccentric religio-pastiche from Garth Ennis in which preacher Jesse Custer acquires supernatural powers and hits the road with his vampire sidekick and ex-girlfriend Tulip.

The Movie Version: D.J. Caruso ( I Am Number Four ) talked about dumbing down the religious aspects for his failed movie version, but a movie adap really needs to embrace those controversial religious themes and take them to the max. It should be, in a word, fearless.

Perfect Cast: James Marsden, Juno Temple, James McAvoy

Dream Director: William Friedkin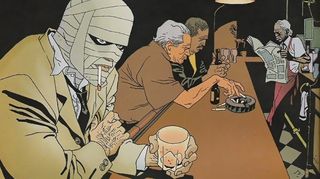 100 Bullets
The Comic: A pulp noir series that ran for 100 issues (naturally), Bullets boasts an array of deeply flawed characters, not least the inscrutable Agent Graves, who offers wronged people a chance at revenge with some untraceable bullets.

The Movie Version: Remember Richard Kelly's The Box ? Yeah, like that, only good. Kelly's got an eye for memorable visuals, but he's been let down by his original scripts – let's give him this to adapt and get him back on track.

Perfect Cast: Lance Henriksen, Jake Gyllenhaal, Frank Langella

Dream Director: Richard Kelly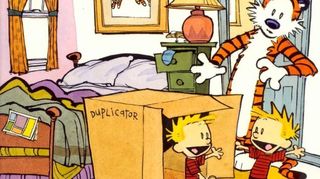 Calvin And Hobbes
The Comic: A daily newspaper strip that was created by cartoonist Bill Watterson, and ran between 1985 and 1995. The strip followed an adventurous six year old and his stuffed tiger.

The Movie Version: A stop-motion animation in which tiger Hobbes and six-year-old Calvin get into all manner of scrapes. A touching B-plot has Calvin struggling in school…

Perfect Cast: Unknown voice actors

Dream Director: Tim Burton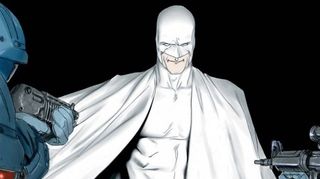 Nemesis
The Comic: "What if Batman was The Joker?" Mark Millar asked himself before penning this uber-cool comic in which unstoppable supervillain Nemesis targets Chief Inspector Blake Morrow.

The Movie Version: The movie adap has long been in the works, with Joe Carnahan apparently now in the director's chair (replacing Tony Scott). We want hyper-violence and an intricately-plotted adap that stays true to the claret-soaked comic.

Perfect Cast: Zachary Quinto, Liam Neeson

Dream Director: Joe Carnahan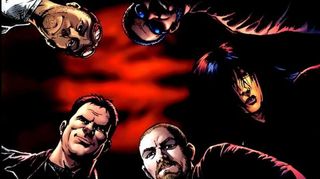 The Boys
The Comic: One of the naughtiest, most violent comics you'll ever read (creator Garth Ennis wanted it to "out- Preacher Preacher "), as CIA squad 'The Boys' monitor out-of-control, fame-hungry superheroes.

The Movie Version: Adam McKay tried to make a movie adap in 2010, but what we really want is a bloody superhero twist on Reservoir Dogs – which makes Tarantino the guy for the gig. Of course, Simon Pegg has to play Hughie…

Perfect Cast: Simon Pegg, Ellen Wong, Jason Statham, Patrick Wilson, Traci Lords

Dream Director: Quentin Tarantino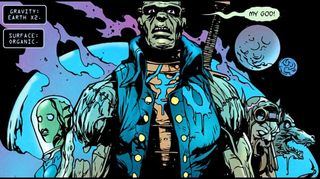 Creature Commandos
The Comic: Writer Timothy Truman revived the Creature Commandos in 2000, introducing Cyborg Gunner to the team, which also includes Bogman, Aten the Mummy, vampire Velcoro and werewolf Wolfpack.

The Movie Version: It's been a while since Paul Verhoeven made a sci-fi, but he's perfect for this outrageous, violent story. He'd probably favour animatronics over CGI, too.

Perfect Cast: Arnold Schwarzenegger, Colin Farrell

Dream Director: Paul Verhoeven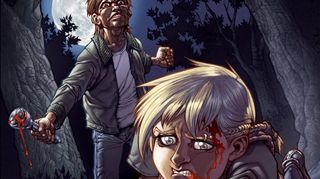 Locke & Key
The Comic: A mystical series from IDW set around the Locke family's ancestral home, Keyhouse, which also houses an evil entity that wants to open a forbidden door…

The Movie Version: An adaptation of the comic's first run, 'Welcome To Lovecraft', which sets up the story and has baddie Sam Lesser on the loose.

Perfect Cast: Ben Foster

Dream Director: Ti West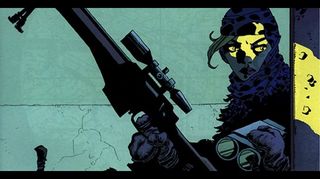 Queen And Country
The Comic: Inspired by 1970s TV show The Sandbaggers , Queen And Country follows SIS Operative Tara Chace.

The Movie Version: Think a female Bond, with Gemma Arterton finally getting a decent role as Chace, and Sam Mendes ensuring there's enough gristle to go along with the grit.

Perfect Cast: Gemma Arterton

Dream Director: Sam Mendes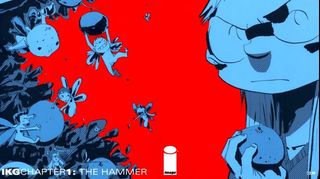 I Kill Giants
The Comic: An unconventional indie comic about a fifth-grader who carries a Norse war hammer in her bag for killing giants. Though is this all just a flight of fancy for the troubled youngster?

The Movie Version: This could be really good. A twisty narrative in which our young heroine's action fantasies could just be an escape from her miserable reality. Poignancy here we come.

Perfect Cast: Chloe Moretz

Dream Director: Spike Jonze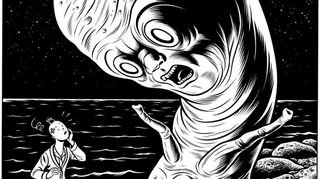 Black Hole
The Comic: A body horrific nightmare courtesy Charles Burns, in which horny teens fall victim to a sexually transmitted disease that causes them to mutate.

The Movie Version: Though Steven Soderbergh hasn't exactly handled something this kooky and grotesque before ( Contagion aside), we'd love to see what he made of this, especially considering his tight grip on characterisation and aesthetic.

Perfect Cast: Unknown teens for maximum impact

Dream Director: Steven Soderbergh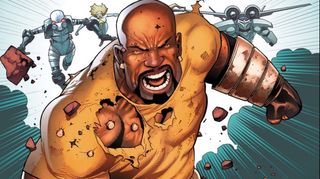 Luke Cage
The Comic: Also known as Power Man, Luke Cage has almost impervious skin and superhuman strength. Mike Benson and Adam Glass wrote the stellar Luke Cage Noir series, which reimagines the hero in the 1930s.

The Movie Version: An adaptation of the Noir run, with Cage put behind bars for attacking a police officer, then released to find America has become segregated. Precious director Lee Daniels would ace the social stuff.

Perfect Cast: Isaiah Mustafa

Dream Director: Lee Daniels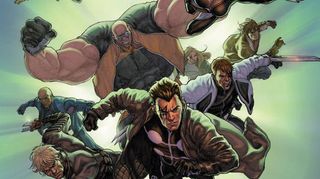 X-Factor
The Comic: A group of superheroes led by Multiple Man, X-Factor originally comprised members of the X-Men before replacing them with secondary characters from the comic.

The Movie Version: Spin-off alert! With the success of X-Men: First Class , this would be the perfect time to bring X-Factor to the big screen. X-Factor Investigations would our best bet on a big screen story.

Perfect Cast: Mickey Rourke, Ewan McGregor, Amy Acker, Thomas Dekker

Dream Director: Bryan Singer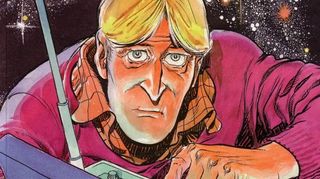 Life On Another Planet
The Comic: What would actually happen if humans made first contact with an alien planet? Will Eisner shows us with his sci-fi graphic novel, which he wrote to prove that sci-fi comics can actually be good.

The Movie Version: Astrophysicist James Bludd is hired by the CIA to decipher a signal from Barnard's Star that's listing prime numbers. But is Earth ready for contact with aliens? Expect explosions, assassination plots and a few thought-provoking questions. Plus Hiddleston with a prosthetic nose.

Perfect Cast: Tom Hiddleston

Dream Director: Roland Emmerich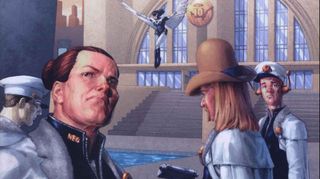 Top 10
The Comic: A super-group created by Alan Moore that polices the streets of Neopolis, a city populated entirely by people who have super-powers.

The Movie Version: Think Joss Whedon's Avengers movie taken to the extreme, and revolving around social issues that split the population of Neopolis right down the middle. Zemeckis is a must – his world-making skills are second to none.

Perfect Cast: Jeff Bridges, Pam Ferris

Dream Director: Robert Zemeckis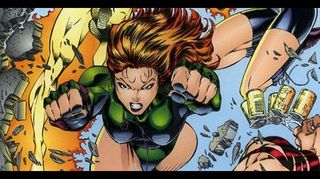 Gen 13
The Comic: A more light-hearted version of X-Men , as young teens discover they have super-powers, then use them to fight bad guys.

The Movie Version: With its straight-forward premise, attractive young cast and cool powers, this is just begging to be made into a movie. The Wachowskis are the ones who should do it, what with their eye for action.

Perfect Cast: Kat Dennings, Heather Matarazzo, Chris Zylka

Dream Director: The Wachowskis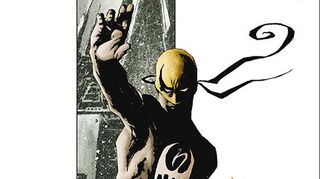 Iron Fist
The Comic: One of the coolest superheroes not to have a movie yet, Iron Fist is the man – a superhero trained in the fabled city of K'un-Lu who gains his power by killing a fire-belching serpent.

The Movie Version: 'The Last Iron Fist Story' would work great on the big screen, with our hero (Daniel Rand) meeting another Iron Fist in the shape of broken man Orson Randall. They both go up against HYDRA.

Perfect Cast: Liam Hemsworth

Dream Director: Steven Spielberg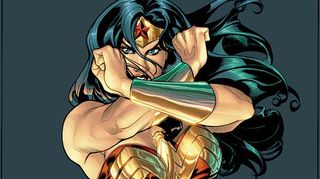 Wonder Woman
The Comic: She first appeared in All-Star Comics in 1941, and has since been the star of her own comic. We all know the drill – she's an Amazonian warrior princess with a whip and very small shorts.

The Movie Version: The TV series failed to launch, but Wonder Woman would still make for an awesome big-screen heroine. We'd pinch the plot from the comics and pit her against Ares, who wants to create a global nuclear war. Meanwhile, Wonder Woman sets out on a journey of self-discovery.

Perfect Cast: Alexa Davalos

Dream Director: Kathryn Bigelow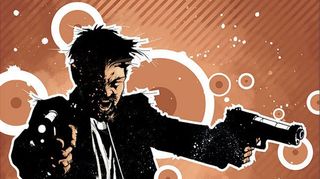 The Nightly News
The Comic: Six-issue series from Jonathan Hickman in which The Hand leads an army in revolution.

The Movie Version: A very timely examination of the media (watch out Rupert Murdoch), with Karl Urban slinging guns as The Hand.

Perfect Cast: Karl Urban

Dream Director: Robert Rodriguez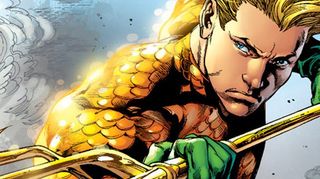 Aquaman
The Comic: Though he started life as a back-up character over at DC, Aquaman's poularity quickly meant he got his own solo series, and went on to become a founding member of the Justice League.

The Movie Version: Aquaman #15-20 'American Tidal' would provide a suitably epic starting point for an Aquaman film franchise, as half of San Diego is sunken under water (watch out Comic-Con)...

Perfect Cast: Ryan Gosling

Dream Director: James Cameron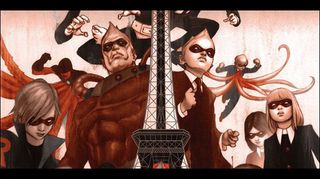 Umbrella Academy
The Comic: Wildly imaginative series from My Chemical Romance singer Gerard Way. The adoptive superhero kids of Sir Reginald Hargreeves reunite after his death.

The Movie Version: Gabriel Bá's artwork on the series is so beautiful that we'd want an animated movie that sticks closely to his scribbles. Jeremy Irons to voice Hargreeves and Patrick Stewart to voice talking chimp Dr Pogo.

Perfect Cast: Jeremy Irons, Patrick Stewart

Dream Director: Hayao Miyazaki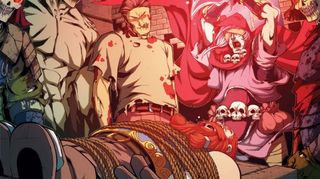 Skullkickers
The Comic: A bald guy with a gun and a dwarf with an axe join forces to battle the likes of werewolves, living skeletons and black magic.

The Movie Version: So bonkers it would make for a fantastic, tongue-in-cheek fantasy epic. Chris Pine should shave his head and bulk up, while Peter Dinklage would be ace as the red-bearded dwarf.

Perfect Cast: Chris Pine, Peter Dinklage

Dream Director: Peter Jackson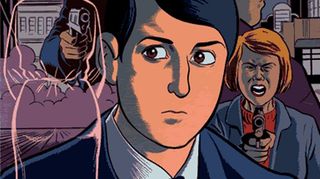 David Boring
The Comic: The eponymous David searches for the perfect woman while also learning about his father through his comic books.
The Movie Version: The comics lend themselves perfectly to a movie adap: they come in three acts with a credits sequence at the end. This could be a warmly oddball romance.
Perfect Cast: Joseph Gordon-Levitt
Dream Director: Mark Webb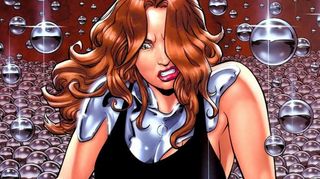 Echo
The Comic: An indie book by Terry Moore that follows photographer Julie, whose body becomes fused with a battle suit, forcing her to go on the run from the military.

The Movie Version: Brian de Palma impressed in the '70s with his film about a girl who has powers beyond her control. We'd love to see how he'd approach a contemporary comic-book version of that while including some of his signature action montages.

Perfect Cast: Eliza Dushku

Dream Director: Brian de Palma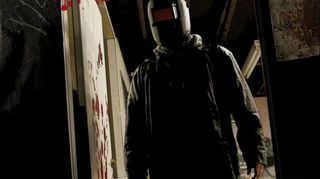 Random Acts Of Violence
The Comic: Ezra and Todd create their own comic book character, Slasherman, but as they go on tour, they begin to suspect their creation has to come to life…
The Movie Version: Jay Baruchel is apparently prepping a script, so what do we want to see? Well, a comic book version of Scream , really, as comic-book conventions are picked apart while the blood flows. Tucker And Dale Vs Evil 's Eli Craig for director.
Perfect Cast: Anton Yelchin, Michael Cera
Dream Director: Eli Craig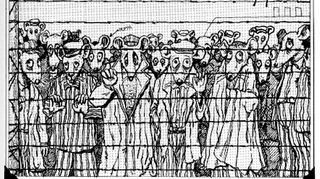 Maus
The Comic: Mice are Jews and cats are Germans in Art Spiegelman's genius graphic novel, which deals with the Holocaust in a revolutionary way.
The Movie Version: Let's reunite Schindler's List co-stars Liam Neeson and Ralph Fiennes to provide the voices in an animated movie adap. Francis Ford Coppola would treat the material reverently while bringing his own splash of style to proceedings.
Perfect Cast: Liam Neeson, Ralph Fiennes
Dream Director: Francis Ford Coppola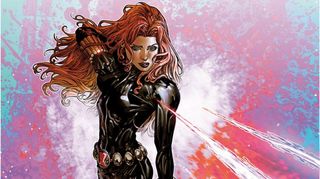 Black Widow
The Comic: Normally a bit-player who's appeared in Tales Of Suspense , The Avengers , and The Amazing Spider-Man , Black Widow has had a few of her own limited series, too, meaning we know she'd be great as a lead character.
The Movie Version: Joss Whedon's a busy man, so we'd hand the reigns for a Black Widow movie to Drew Goddard, who's proven with Buffy and Cabin In The Woods that he can write female characters just as well…
Perfect Cast: Scarlett Johansson
Dream Director: Drew Goddard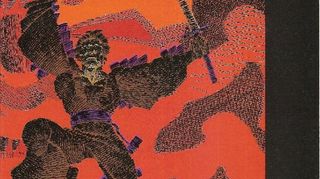 Ronin
The Comic: Penned by Frank Miller, Ronin follows a samurai who is reincarnated in a dystopian future New York.
The Movie Version: A rich, Highlander -esque saga that spans numerous eras, beginning in feudal Japan and then entering the futuristic NY, where two ronin souls are released from their sword prison. Carpenter loves a bit of extravagance, meaning he's perfect for the director's chair.
Perfect Cast: Kazunari Ninomiya, Ryo Kase
Dream Director: John Carpenter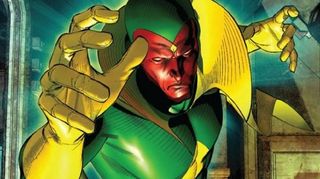 Vision
The Comic: A 'synthezoid' originally created as a villain, Vision later joins the Avengers, and has the power to change his own destiny.
The Movie Version: Let's go for an X-Men: First Class spin on T he Avengers , with Vision assembling and leading the Young Avengers. The sequel would see him joining the Mighty Avengers.
Perfect Cast: Benedict Cumberbatch
Dream Director: Andrew Stanton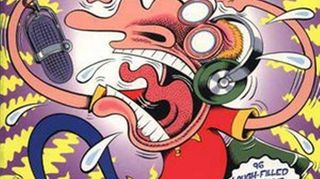 Studs Kirby
The Comic: A middle-age no-hoper, Studs is a radio host who loses his temper over just about anything and everything. Unfortunately, he does that a lot while on air.
The Movie Version: A furious, feverish comedy starring Ben Stiller as Kirby, with Woody Allen pulling the strings. This should definitely, definitely happen.
Perfect Cast: Ben Stiller
Dream Director: Woody Allen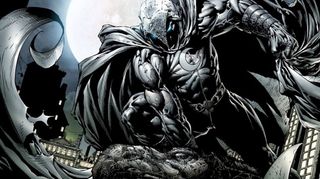 Moon Knight
The Comic: Khonshu, the Egyptian Lunar God of vengeance, uses a man's body as an avatar through which he punishes mortals who misbehave. That avatar is Moon Knight.
The Movie Version: 'The Hero Of The Night Rises' is a good place to start, with Moon Knight tasked with tracking down werewolf Jack Russell. True Blood 's Joe Manganiello has the muscles to fill that super-suit.
Perfect Cast: Joe Manganiello
Dream Director: Louis Leterrier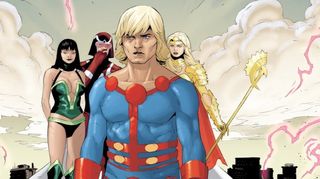 Eternals
The Comic: Created as protectors of Earth by the alien Celestials, the Eternals are superhumans who fight the evil Deviants.
The Movie Version: No swooshing capes and flying as a movie version based on Neil Gaiman's take on the Eternals returns things to the basics. Plot-wise, his story's a blinder: The Eternals who still have their memories intact attempt to track down those who have forgotten who they are. Meanwhile, the Dreaming Celestial prepares to judge humanity…
Perfect Cast: Taylor Kitsch, Lucy Lawless, Elisha Cuthbert
Dr eam Director: Edward Zwick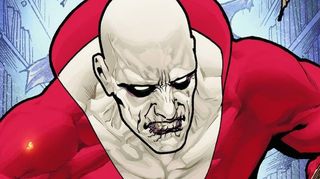 Deadman
The Comic: A 13-issue Vertigo comic that's loosely based on the DC character. Brandon Cayce refuses to accept death when he's involved in an airplane crash and returns to the world half alive, where he has visions of other realities.
The Movie Version: Guillermo del Toro is producing a movie based on the DC Comics, but we want to see this Vertigo property going cinema-sized, too. What do we want? Easy: just follow the comic's plot, with Deadman attempting to stop Devlin, the entity that's taken over his brother's body.
Perfect Cast: Bradley Cooper
Dream Director: Zack Snyder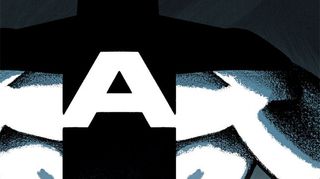 The Mighty
The Comic: The world's only superhero, Alpha One, may not be all that he seems as his heroic antics mask a potentially sinister agenda. Meanwhile, Lt. Gabriel Cole's past is linked to Alpha One's.

The Movie Version: The 12-issue series, written by Peter J. Tomasi ( Green Lantern Corps ), was a great self-contained story that would work brilliantly on the big screen, so a loyal adaptation is a must.

Perfect Cast: Jensen Ackles, Ben Affleck

Dream Director: Paul Thomas Anderson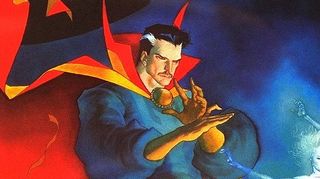 Doctor Strange
The Comic: Follows the titular doctor, an egotistical surgeon who seeks the help of The Ancient One to heal him after a car accident that damages his hands.

The Movie Version: An origins story in which Doctor Strange dedicates his life to learning magic, while also discovering that villainous Baron Mordo was the one responsible for the car crash…

Perfect Cast: Johnny Depp, Geoffrey Rush

Dream Director: Duncan Jones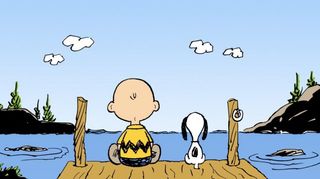 Peanuts
The Comic: Created by Charles M. Schulz, and starring adorable mutt Snoopy and kid-pal Charlie Brown.

The Movie Version: Something akin to Who Framed Roger Rabbit? , with an animated Snoopy hop-skipping along next to his live-action pals. Obviously, director Wes Anderson's the only man for the job.

Perfec t Cast: Asa Butterfield

Dream Director: Wes Anderson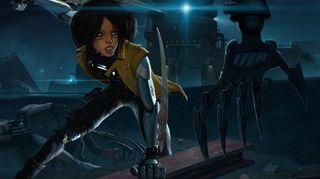 Battle Angel
The Comic: Post-apocalyptic manga series in which Alita, a cyborg, is saved by a cybernetics doctor and becomes a bounty hunter.

The Movie Version: James Cameron's too busy to make it, so lets give it to Luc Besson – he loves a female action heroine, and there's plenty of material here to keep him interested.

Perfect Cast: Zoe Saldana

Dream Director: Luc Besson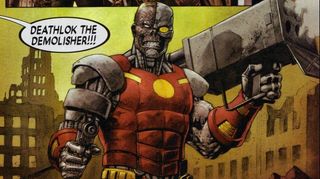 Deathlok
The Comic: A cyborg with a really big gun, Deathlok wanders the globe searching for his own lost humanity. His main arcs appeared in the pages of Uncanny X-Force and Wolverine And The X-Men.

The Movie Version: Perlman was great as Hellboy, and we know he'd bring macho charisma to someone like Deathlok, a seriously ugly goon with a heart of gold… sort of. The quest for redemption is always a compelling one.

Perfect Cast: Ron Perlman

Dream Director: Darren Aronofsky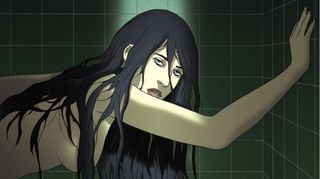 Girls
The Comic: A saucy, supremely disturbing sci-fi in which aliens come to Earth and present themselves as sexy young women in order to get the better of salivating men.

The Movie Version: Alright, Cronenberg's proven he can do gripping drama, now it's time he returned to what he does best: body horror. This is the perfect vehicle for that. And Megan Fox needs a break after a slew of crummy movie choices...

Perfect Cast: Megan Fox

Dream Director: David Cronenberg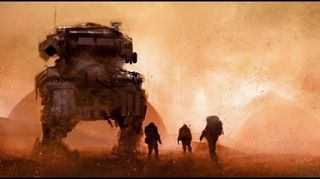 Shrapnel
The Comic: An upcoming monthly from Radical Comics, in which the Solar Alliance has colonised almost the entire universe.

The Movie Version: The new Star Wars , hopefully, but this time set in our part of the universe. With its rebels, inter-planetary battles and war hero Samantha Vijaya facing the Alliance, this could be one of the coolest sci-fis for a while.

Perfect Cast: Abbie Cornish

Dream Director: J.J. Abrams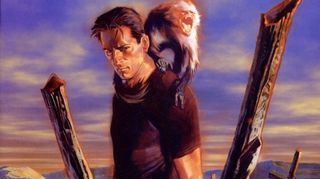 Y: The Last Man
The Comic: Post-apocalyptic sci-fi from Brian K. Vaughan and Pia Guerra in which the last man on Earth attempts to survive – alongside his pet monkey.

The Movie Version: Too many directors than we can be bothered to count have come and gone, scared by the enormity of the project. So let's just go for it and make five films that tell the whole glorious story in its entirety. Ambitious, but doable, especially with Darabont at the helm…

Perfect Cast: Matt Damon

Dream Director: Frank Darabont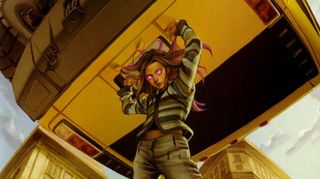 The Runaways
The Comic: Six teenagers discover that their parents belong to a criminal group called The Pride, then realise they have their own super powers.

The Movie Version: Joss Whedon took the reigns on volume two of the comic, so let's set him loose on the movie version. He's shown he can handle big screen action with The Avengers , and he'd ensure the words are just as snappy.

Perfect Cast: Fran Kranz, Ginnifer Goodwin, Eliza Dushku, AnnaSophia Robb, Matthew Underwood

Dream Director: Joss Whedon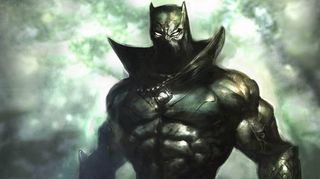 Black Panther
The Comic: Jungle Action #19-24 is a tightly-written Black Panther arc that has the superhero going up against the Ku Klux Klan. Writer Dwayne McDuffie calls it an "overlooked and underrated classic".

The Movie Version: Iron Man 2 suggested Black Panther exists in present day, so let's update that Jungle Action arc as Panther fights KKK members who've started a new cult deep in the jungle.

Perfect Cast: Idris Elba

Dream Director: Spike Lee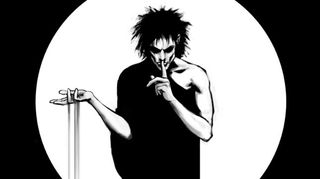 Sandman
The Comic: A 75-issue series from author Neil Gaiman, following Dream, who presides over the world of dreams.

The Movie Version: There's only one guy suitable for adapting this oddity for the big screen, and that's David Lynch. Expect something overtly dreamy and outrageous, with Rickman doing 'mysterious' like only he can...

Perfect Cast: Alan Rickman

Dream Director: David Lynch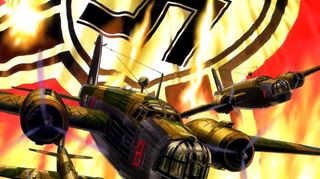 Battlefields
The Comic: Garth Ennis' World War II mini-series, which is split into three issues. The first features a women-only Soviet bomber regiment, the second a British nurse, and the third a tank battle.

The Movie Version: Loads of action, but with Terence Malick on-board, this could become a poetic war movie that rivals his Thin Red Line.

Perfect Cast: Willem Dafoe, Melanie Laurent, Marcia Gay Harden, Adrien Brody

Dream Director: Terrence Malick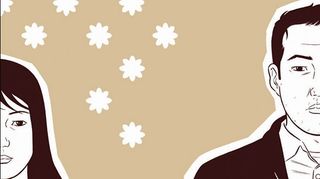 Shortcomings
The Comic: A graphic novel from cartoonist Adrian Tomine, who addresses issues of racism and cultural difference through the character of Ben, an Asian-American who loves Caucasian women.

The Movie Version: Damien O'Donnell ( East Is East , Inside I'm Dancing ) is great at social dramas, and would bring the right amount of humour and heart to a movie adap. Meanwhile, John Cho can do funny and heartbreaking.

Perfect Cast: John Cho

Dream Director: Damien O'Donnell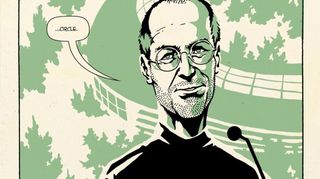 The Zen Of Steve Jobs
The Comic: A fictional biography of Steve Jobs, as dreamed up by writer Caleb Melby. It depicts Jobs' years in the wilderness after getting the boot from Apple.

The Movie Version: Both a tribute to the man himself, and a knowingly odd concept that Jobs would have been a fan of, this could be a trippy non-biopic in the vein of I'm Not There . Get Bale to grow a beard and he could pull of the role no problem.

Perfect Cast: Christian Bale

Dream Director: Bennett Miller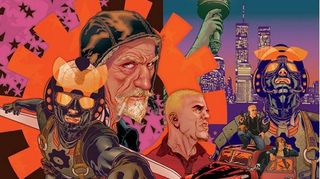 Ex Machina
The Comic: What would happen if a superhero unmasked and took on the job of New York mayor? Brian K. Vaughn answers that with Ex Machina.

The Movie Version: We'd have to skip over the comic's plot point in which Mitchell Hundred saves one of the twin towers, but otherwise this is perfectly suited to the big screen. And Aaron Johnson for mayor!

Perfect Cast: Aaron Johnson

Dream Director: Paul Greengrass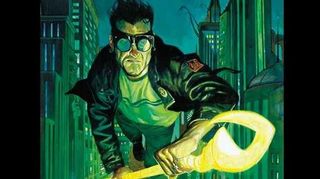 Starman
The Comic: Retro-loving hero Jack Knight, aka Starman, has no powers of his own, instead relying on his sharp mind and his, er, cosmic rod, to help him tackle criminals.

The Movie Version: The 'cosmic rod' stuff is sure to earn a few titters, but this comic could make for a really solid, contained superhero story. They'd probably have to change the name to avoid confusion with John Carpenter's film, though.

Perfect Cast: James Franco

Dream Director : John McTiernan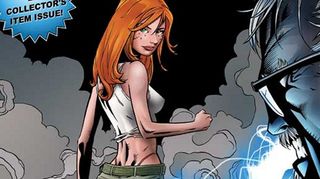 Street Angel
The Comic: A superhero satire in which 12-year-old skateboarder Jesse combats ninjas and pirates using her martial arts skills…

The Movie Version: It's already been a short film, but this is totally worthy of the big screen. Alison Pill would be perfect as (an aged-up) Jesse, and Gus van Sant has form with young drifters. Match made in heaven.

Perfect Cast: Alison Pill

Dream Director: Gus van Sant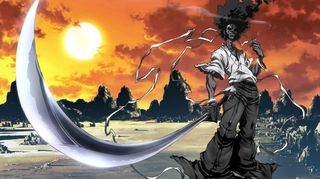 Afro Samurai
The Comic: Japanese manga that is creator Takashi Okazaki's love letter to American culture. Afro Samurai witnessed his father's murder as a child. Now an adult, he sets out for revenge against his murderer.

The Movie Version: A bloody, tongue-in-cheek action-fest in which Afro Samurai attempts to track down Justice, his father's murderer, and make him pay.

Perfect Cast: Donald Glover

Dream Director: Edgar Wright