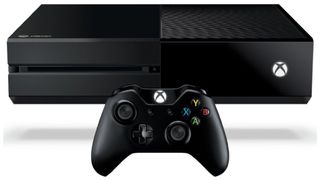 Open the box
Just picked up an Xbox One, or upgraded to the Xbox One S? Aside from the range of excellent games currently available on Microsoft's premium console - here are the best Xbox One games, by the way - it's also designed to act as a multi-functional home entertainment system, and is rigged with robust features which you might be interested in if you want to get the most for your money.
Here are 45 ways to test its mettle, including a few tips that may surprise even veteran owners…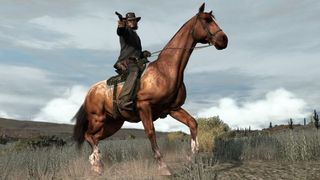 Enjoy classic Xbox 360 games
Microsoft first announced the Xbox One Backwards Compatibility program at their E3 press conference in 2015, and the back-catalogue of playable titles has been steadily expanding ever since. Fast forward to today, and you can now enjoy must-play classics like Red Dead Redemption, Dead Space and Left 4 Dead 2 on your Xbox One.
All you need to do is own an Xbox 360 copy of the game, or even a digital version, and you're good to go. You can check out the full list of playable titles, updated every week, .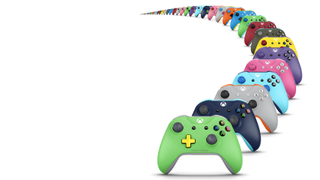 Create a funky controller
Have you always yearned for your controller to sport a garish yellow D-pad, or a fashionable pair of lime green triggers? The Xbox Design Lab is able to satisfy those desires and then some, as a way to deck out your Xbox One controller with all sorts of colours and accoutrements.
It certainly isn't cheap, but it does represent a fantastic way to personalize your Xbox experience, and even allows for the opportunity to laser etch your gamertag into the very body of the controller itself. Prices for a pimped out gamepad start at $79.99, marking it as quite the investment for the average player, but it's still worth messing around with the customization options even if you're just window shopping.
Alas, the online store is only available in the US at the moment, but Microsoft has promised that the lab will be coming to Europe sometime this year.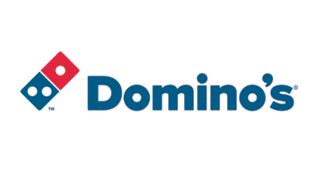 Call for pizza
With the Domino's app downloaded off of the Xbox Store, you need only shout "Xbox, feed me" to order a pie. Customizing your pizza order with toppings, sides and drinks can all be achieved from the comfort of the couch, and you can even complete the entire thing through SmartGlass, if you're so inclined.
What's more, you'll be able to keep a close eye on the courier's journey through Xbox's real-time pizza tracker, which can be toggled even as you're playing your favourite games. We'd call this a breach of privacy, but all the talk of pizza is making us hungry.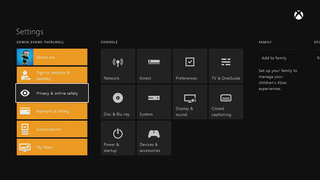 Protect the kids
Worried about your children being exposed to cusswords and bloodshed? Set up a Family on your Xbox One using Settings, then add the kids as Child accounts. This allows you to limit their access to PEGI or BBFC-rated films, games, TV and movies by age. You can also create an "Allow" list on Xbox.com for internet search results, and regulate the way in which the kids can communicate with others online.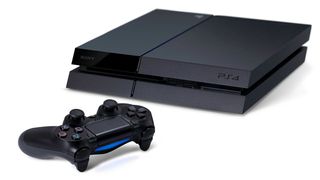 Play a PS4 or Xbox 360 through It
Among the naughtiest of Xbox Ones tricks is the ability to shove another console's HDMI cable into that input port, allowing you to play Xbox 360 or even - heavens! - PlayStation games via the TV app.
Of course, there's little need to crack out your Xbox 360 now that its successor boasts a backwards compatibility feature, but if you wanted to play two different consoles side by side on the same TV, for some reason, then this is a half-decent option. There's noticeable lag, and you'll need the other console's controller to play - but it saves a bit of fuss with non-time-sensitive titles such as JRPGs.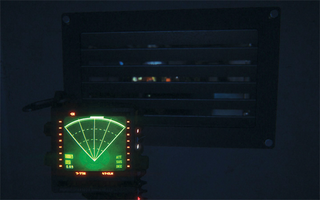 Prank your friends using Kinect
Yelling "Xbox, go home" during a mission-critical QTE remains a classy tactic, but have you considered taking advantage of the features incorporated into recent games? Take Alien: Isolation, for instance. Has your friend left the Kinect recognition on? There's only one way to find out: lean forward and clear your throat emphatically while the Xenomorph peers into a locker. They only have themselves to blame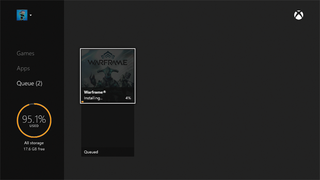 Short-cut download times
Xbox One now supports digital pre-loading, allowing you to beam down the files to a game you've pre-ordered off the Xbox Store, so as to start playing straight away at launch.This is important, because modern games are humongous in terms of memory size, though most can be played well before they're done installing. If you're buying physical, try disconnecting the console before starting installation - this avoids delays associated with day-one updates, which you may prefer to download later.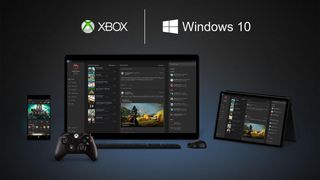 Navigate using the Xbox App
Microsoft's free companion app remains a bit of a wobbly appendage as regards videogames, but you may be surprised by how much it helps with navigation. Care of the application, which you can download onto any Windows, IOS or Android device, you can power up your Xbox One, switch dashboard tabs, turn your phone into a TV remote, browse cast lists for whatever TV show you're watching, and type in text using a touchscreen keyboard.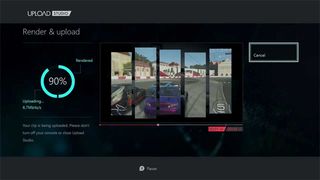 Edit gameplay clips
The Xbox One features a robust set of tools for saving, editing and uploading your gameplay clips to the web. Just pick a gameplay clip in Upload Studio, then Trim to set a beginning and endpoint. If you want the video to stand alone, you can pick a skin for extra flair. Hit Finish to render the file, and don't forget to name and tag it.
Then you can either upload the video to Youtube or save it to OneDrive, providing you've activated these services on your Xbox One. It's a little more UI-heavy than the PlayStation 4's Share Gallery, but the payoff is more extensive options for customizing your gameplay highlights.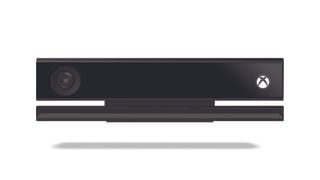 Fine-tune Kinect
Whenever you jostle your living room setup, even if it's just adding a chair or moving the Kinect from above to below the TV, be sure to calibrate the camera and mic in Settings for optimum recognition.
Bear in mind that Kinect needs to see your floor, and works best when placed six feet off the ground. Annoyingly, the Xbox One S doesn't include a port for the Kinect motion tracker, but Microsoft will send you a free adapter if you contact them via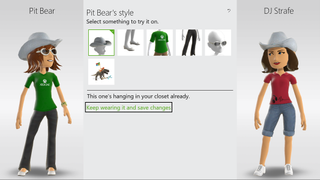 Create your Avatar
In 2015, Microsoft finally brought back the Avatar feature on the Xbox One, boasting an extensive range of new options for customization. You can deck out your virtual doppelgänger with a variety of different clothes, props and emotes; from a Tony the Tiger shirt to a Donald Trump wig. You Avator will then pop up across multiple areas of the Xbox Dashboard, giving the experience that extra personal touch.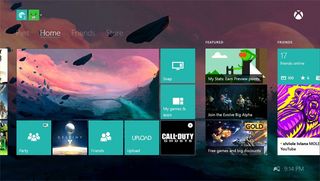 Customise your dashboard wallpaper
You can pick from a set of textureless colours (mega-boring), use a piece of Achievement art (better), or drop in an image of your own creation using the free Windows Media Player app (majestic). To do this, bolt together your artwork using then load it onto a USB stick, plug the stick into your Xbox and find the image via Settings > My Xbox > My background > Custom image > Windows Media Player.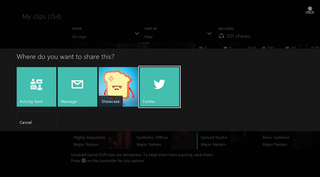 Share a game clip on Twitter
Want to share an improbable 790 metre sniper shot in Battlefield 1? Or an especially jammy goal in FIFA 17? You can share that game clip on Twitter. The social networking app is integrated with many of Xbox One's core features, including the ability to Tweet saved game clips by plucking them out of your Activity feed and opening the Share menu. Don't forget to insert a caption with appropriate hashtags and/or snark. Why not Tweet it @OXM? We might RT it. Or brutally ignore it. Only one way to find out.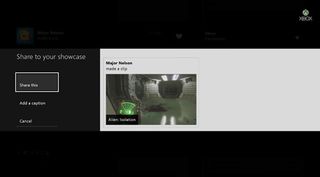 Pimp out your Showcase
Your Showcase is the big panel in top left of your profile; a scrolling billboard-esque overview of up to six of your greatest feats, like ground-pounding the Devil Walker in Destiny, or that time you got Play of the Game as Mercy in Overwatch. You can add achievement pictures and game clips to the Showcase just by hitting the relevant option while viewing the item in question.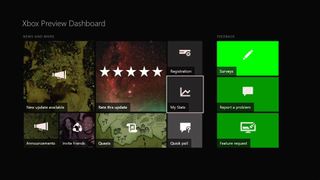 Join the Xbox One Update Preview program
At least until somebody invents time travel (that doesn't unravel the fabric of the universe) this is the best way to stay on top of the Xbox One dashboard's evolution. By signing up through the Xbox Insider App, participants get exclusive access to new features (and occasionally, bugs) as much as a month in advance. Due to limited space, Microsoft are no longer offering the ability to invite other players to join the program, but you can ask Major Nelson on Twitter (@MajorNelson) for more tips.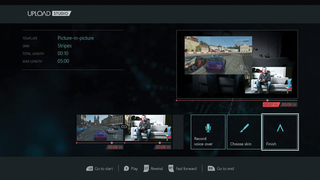 Do a video commentary
Pick "Record Voice Over" while editing footage to capture audio from either your headset (if plugged in) or Kinect, and attach it neatly to the footage in question. Upload Studio considerately drops the volume of your TV during recording, so your pithy explanations won't be drowned out by gunfire or punching noises. You can also record video intros and outros using Kinect's camera by choosing Bookend, or create a picture-in-picture video commentary.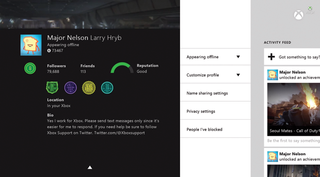 Create a hilarious profile bio
An Xbox 360 staple that was mystifyingly absent at Xbox One's launch, player bios were added back in by the November 2014 update. Dark humour always attracts a crowd, and you never know who might end up learning more about you through the Xbox social sphere. There's a 2% chance they might be nice. You can also add your location into the bio, just so everyone knows precisely where it was you were able to develop your incredible gaming skills.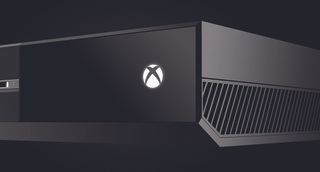 Perform a hard reset to clear up problems
Whether you're dealing with game crashes or network connection issues, hard resetting the Xbox One to clear its cache may help. Don't worry, this doesn't delete installed games, apps or any saved data. To perform a hard reset, press the console's power light for 10 seconds (till the second beep), then wait 10 seconds and switch it back on.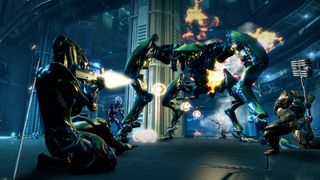 Download the best freebies
Warframe - Releasing this on Xbox One alongside Destiny seemed like utter madness at the time, but Digital Extremes' parkour-prone cyborg ninja thingy actually benefits from the comparison. It offers as much as Destiny does and more in terms of new classes, weapons and gadgets, and - providing you're prepared to grind for days in search of crafting materials - you needn't drop a penny on microtransactions. True, the missions are mostly dull and it's about as graceful in motion as a cat climbing out of a bath, but the flaws are easy to forget while joshing around in co-op.

Twitch - Not everybody has the skill or inclination to edit YouTube videos, but Twitch allows you to live stream footage of whatever you're playing. This is even easier on Xbox One, especially if you've got Kinect plugged in; just say the words "Xbox, broadcast" to start the motors. Xbox Live's trending features also enhance the capabilities of the search engine; you can seek out GTA Online players by number of cars stolen, for instance. Fancy joining in? You can jump into a host's Xbox Live session direct from the chatroom.

Crunchyroll - If all you want from your TV-on-demand is crystalline hair, pouty melodrama and spear fights that can be seen from Mars, all you need is Crunchyroll. It's an ad-supported service that spans a vast library of Japanese anime and live action shows Bleach, Attack on Titan and Naruto are just the tip of the iceberg. Stuff that's exclusive to Crunchyroll is locked off for premium subscribers, but everything else is free to watch.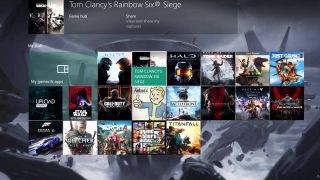 Max out your Pins
The bottom tab on the Xbox One dashboard can act as a checkerboard of tiles for favoured apps and games. This affords more control than the main dash window, which shows the game or app in use, your most recent plays and what's in the disc drive. You don't have to stop at games and apps try pinning DLC packs you haven't bought yet, TV shows and Twitch broadcasts.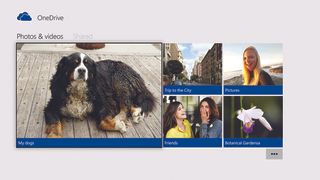 Share phone snaps to your Xbox One
Any sensational photos or videos you upload to OneDrive from your phone can be pulled down by OneDrive on Xbox One, allowing you to browse them in comfort. Be aware, of course, that the additional screen estate may uncover details that are better overlooked. Reflected images in sunglasses, for example. Is that you in the Postman Pat swimming trunks?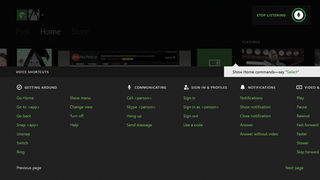 Call for aid
An older tip, but very useful if you're new to the Xbox One's keen sense of hearing. With the magical phrase, "Xbox", the system will flag up everything on screen that can form part of a voice command in green text, making it easier to get your bearings. Shout "Xbox, stop listening" to dispel the effect, as you would a necromancer's curse. Still having difficulty? For times of utmost need, there's also "Xbox, help" - this snaps an online FAQ to the side of the screen.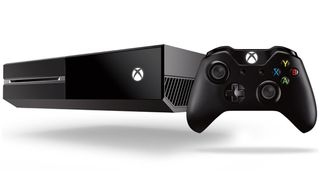 Set up a home Xbox
This allows anybody and everybody with a profile on that Xbox One to access all the games and apps you own, without signing in as you first (well, unless you restrict access using the console's Family features). It's easy to do just head to Settings and tick the box. There's no limit to the number of times you can do this, either, so by all means assign a friend's Xbox One as your home console during a weekend away.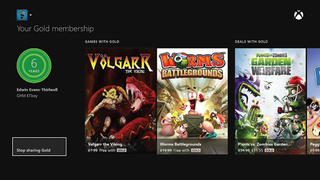 Nab a Game with Gold
An Xbox Gold subscription nets you a free batch of games twice a month on Xbox One, in addition to the backwards compatible Xbox 360 titles that are unlocked with the programme. The quality of the offerings does tend to fluctuate, though; for every freshly baked festival of fun, like Guacamelee! Super Turbo Championship Edition, there's been a stodgy warm-over like World of Van Helsing: Deathtrap. Still, the bar can only go up as Xbox One's portfolio matures. Here are the games available with Xbox Live Gold this month.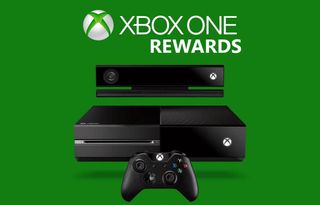 Sign up for Xbox Live Rewards
This isn't quite the instant cash volcano it appears, but persistence equals prizes. Reward scheme members earn credits for doing stuff they'd probably be doing anyway, such as playing certain games, using Xbox Live features or watching TV. Every time you earn 5000 credits, they'll be converted into your local currency, so you can purchase even more digital goodies in the Xbox Live Store. Reward members also get access to exclusive perks, such as limited edition giveaways. Visit rewards.xbox.com for more information.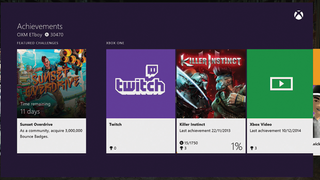 Complete a Community Challenge
Challenges are time-limited objectives that are often designed to bring players together as a community. Completing them won't pump up your Gamerscore, but there may be other rewards likes character clothing, concept artworks, bags of in-game currency or cosmetic items for your profile. Nothing essential, then, but a definite step up from Gamerpoints.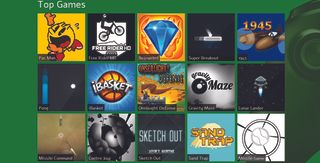 Play a Flash game in your browser
Struggling to think of a way to make use of Snap mode? How's this: snap the Xbox One's Internet Explorer app, then look up PlayBoxie.com. It hosts a few dozen HTML 5 games, including Flappy Bird, Snake, Bejewelled, Breakout and Pong. None of them will tear you away from Final Fantasy XV, we suspect, but they might make for a nice break from the latter's epic tale of fantasy and politics.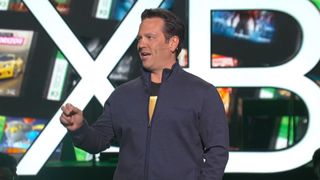 Follow people
You don't have to be friends with other users to stay up-to-date with their digital lives. Simply add them and, even if they don't add you back, you'll see a little of what they're up to in your Activity feed. They might even pop up as a potential rival in Forza Horizon 3. This is also handy when it comes to stalking Xbox Live celebrities, like Head of Xbox Phil Spencer. How to boost your own follower count? Make a habit of creating and sharing amusing videos, for starters.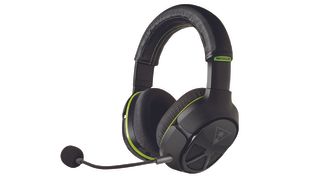 Buy some flash kit
Turtle Beach Ear Force XO Four - For the avid first-person shooter player, decent cans are a must. What, you'd rather die constantly because you can't precision-judge the distance to an approaching target without turning your head or, heaven help us, looking at the mini-map? The XO Four is a great, and reasonably priced, starting option.
Xbox Elite Wireless Controller - Microsoft's premium controller offers a bespoke product for the most committed Xbox One players, especially those who want to rise through the ranks of competitive Overwatch or the Call of Duty World League. Sporting hypersensitive hair triggers, back buttons, diamond grips, and the ability to completely customize your combinations, the Elite Controller is a must have for the gaming enthusiast.
Xbox One Kinect TV Mount - Rather than balancing that expensive, brainy sensor atop your wafer-thin HDTV, you might consider placing it on this no-frills TV mount, which clips securely to the edge of the screen. The sensor is screwed into place, so you don't need to worry about back-fisting it while sweeping your hands across the dashboard like a rubbish street magician.
1TB HGST Touro S 7200rpm Portable External Hard Drive - Even if you plump for the one terabyte model, you'll find yourself straining the limits of the Xbox One's storage before long, as games like the Master Chief Collection account for well over 50GB. Plugging in an external drive may also lead to faster loading for any games you store on it, as the USB 3.0 sockets are nippier than the consoles internal connections.
Dual Charging Station - Don't fall into the danger of experiencing a Game Over screen because your controller ran out of battery during the most critical moment in a Dark Souls boss fight. Thanks to this svelte duchess of a charging dock, both pads should be fully topped up whenever they're needed.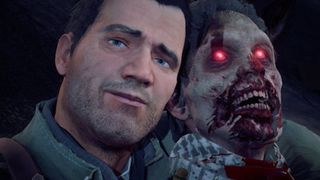 Get a Wingman
You know when you're stuck on a Dead Rising 4 boss, and your friend leans over helpfully to say "Oh yeah, it's best to use flamethrowers for this one." Well, now you don't need your friend, so tell him or her to run along and organise your laundry instead. The Machinima app allows you to snap a walkthrough video to the side of your screen (it'll automatically pick videos that match the game you're playing). You can also run it as a companion app on your phone.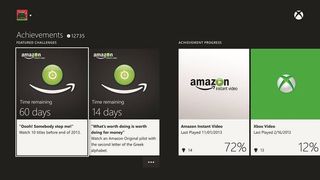 Get a TV achievement or Challenge
Yes, apparently just sitting on your bum with your eyes open and your head tilted the right way counts as an accomplishment in the modern age. It wasn't always this way, readers. Once upon a time, success was beating a Halo match single-handed with your foot in an electric bath. Nowadays you can earn plaudits just by watching 10 films in a year. How far we have fallen.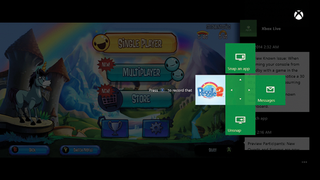 Live without Kinect
Like a faithful dog, the Xbox One loves being talked to, but if you unplug Kinect (or buy a Kinect-less model) it won't take offence. You can still Snap apps by holding the controller's Xbox button to open a simple pop-up menu, or simply tap it instead to switch between main and auxiliary windows. It's not quite plain sailing, though. The console uses the sensor's IR blaster to change channels for you when piping in TV from a set-top box, for example, so you'll need the latter's remote control to do this if you leave Kinect unplugged.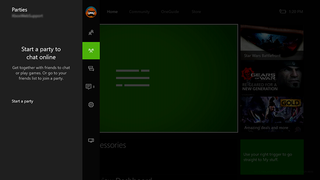 Party up
The Xbox One's Party app has come a long way since that troubled day-one showing. To use it, say "Xbox, snap Party", then invite friends to join. You can then unsnap the application without losing your Party. Alternatively, you can go to your Friends list and Party Invite people without even having to open the app. Load up a multiplayer game, and party members will automatically receive invites to the match.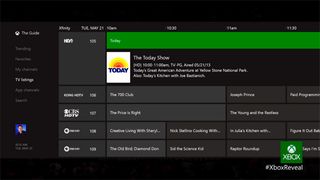 Master the shortcuts
We're all familiar with "Xbox, record that" as a command which bites off the last 30 seconds of gameplay and saves it to Upload Studio. But did you know you can also say "Xbox, watch" plus the name of the channel to surf to it without first clicking the TV app? There's an entire list of commands that are worth familiarizing yourself with in order to make your Xbox experience an even smoother one.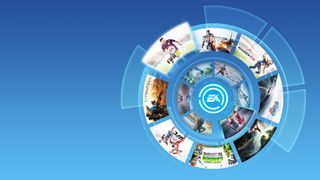 Sign up for EA Access
Exclusive to Xbox One, Access is a game subscription service which includes access to selected new EA titles a week or so ahead of launch, plus a 10% discount on digital EA game purchases. Members get to pick from a vault of already-released games, such as Star Wars Battlefront and Mirror's Edge Catalyst. You can subscribe for £3.99 ($4.99) a month or £19.99 ($29.99) a year, and can cancel at any time. Worth a pop, we think.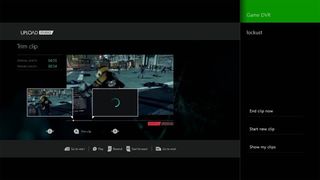 Cook up a montage
No budding director's portfolio is complete without a heroic montage, preferably accompanied by Tina Turner's "Simply The Best." We're sure Spielberg has a few tucked away in a drawer.
You can stitch up to five clips together in Upload Studio using Multi-Clip, which sounds limiting, but you can always stitch five of the resulting five-clip videos together into a 25-part sequence - or combine five 25-clip sequences to make a summer blockbuster-style monstrosity.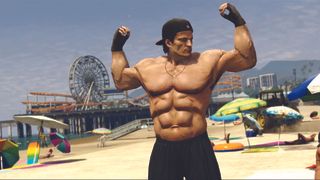 Import game saves from last gan
This bit of advice applies to two wodges of content in particular - GTA Online characters, because it would be a shame to waste the million+ hours you've spent tracking down exactly the right shade of polo shirt, and Minecraft Xbox 360 worlds, because it's possible to expand them to 36 times the size on Xbox One. No Creeper left behind!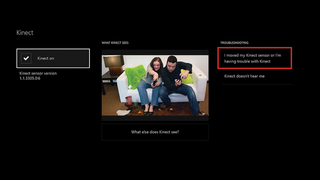 See the world as Kinect does
Head to Settings, pick Kinect and try fiddling around with the view options. Depth Calculation View floods the environment in Predator-esque blooms of red, yellow and blue. Night Vision, meanwhile, makes us feel like we're on the set of Paranormal Activity.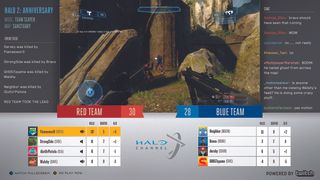 Grab the Halo Channel
We weren't convinced by Microsoft's efforts to turn Halo into a live action TV show with the 2014 Nightfall miniseries, but Xbox Live's Halo Channel is an absolute no-brainer.
It allows you to spectate on hundreds of matches in progress using Twitch, enjoy highlights from the biggest Halo tournaments around the world, and leap straight into one of the games through the Master Chief Collection. This is the best marriage of Halo and TV yet, and it's totally free.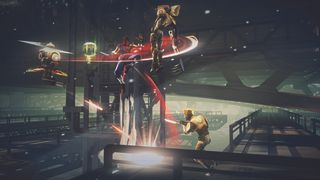 Dig up a few cult hits
Strider - The latest Killer Instinct was Double Helix's breakthrough release, but this light-footed reboot of the classic Capcom side-scroller is probably the better title. It pits a lithe ninja against a world of bullets, bombs and pirouetting rivals in figure-hugging chrome. Levels branch up and down like those of Metroid, but the onus is on combat rather than exploration, with plenty of slashes and dashes to unlock.
Dead Rising 3 - Dead Rising 4 may have only just released in December last year, but it is its predecessor which perhaps represents the best Dead Rising experience currently available on the Xbox One. While Dead Rising 3 certainly isn't the best looking title for showing off the console's graphical horsepower, the inclusion of all the traditional Dead Rising staples (crazy weaponry, dark humour, unlimited co-op) ensures that this third entry in the series remains enjoyable from start to finish.
Ryse: Son of Rome - Ancient Rome gave the world masses of great poetry, central heating and a sturdy road network, but all Crytek cares about is making arms and legs fly off like punctured balloons. It turns out that this was probably for the best. Forgive the pushy microtransactions and turn a kindly eye away from the turret sequences, and Ryse's delightfully clangy combat should hold your interest. It still looks the business, too. The face animations are genuinely astonishing at times.
Peggle 2 - If you're looking for a decent puzzle game that isn't quite as uncompromising in its difficult as The Witness, Peggle 2 is undoubtedly your best bet. Don't let the Saturday cartoon visuals fool you, this is an engaging, rewarding and thoroughly addictive experience that demonstrates an intelligent approach to challenging the player through increasingly complex levels. Plus, it's mascot is a unicorn named Bjorn. What's not to love?
Sniper Elite 3 - Another wonky yet strangely irresistible ham sandwich of a WW2 shooter from Rebellion, distinguished from the competition by its North African setting, methodical slowness and grisly X-ray kills. The AI is shambolic and the sniping hasn't moved on much since the second game hit Xbox 360, but seeing a bullet burrow through a Nazi commander's spleen in 1080p is worth the price of admission.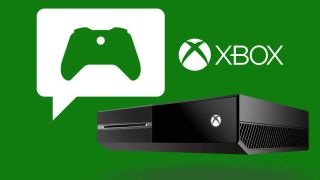 Sign up to the Xbox Insider Program
Unlike the Xbox Update Preview, which focuses on system updates, the Insider Program nets you the chance to preview upcoming games, applications and other experiences. The program is tailored to your interests, meaning that the more you take part, the more likely it is you'll be able to get your hands on stuff that excites you. Most recently, members of the Insider Program were able to take part in a closed Alpha for Sea of Thieves. Just download the Insider Hub app, and you're all set!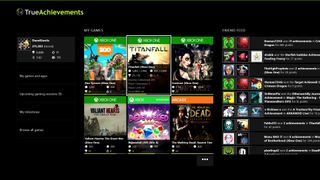 Test yourself with TrueAchievements
As much as we love buffing up our Gamerscore with the endless allure of attaining more Xbox Achievements, it's no secret that the scoring system can be imbalanced at best. Some games offer a treasure chest of points for the easiest of achievements, while others provide measly rewards for completing super rare challenges.
The TrueAchievement app uses data mined from its extensive user base to balance out this issue, dishing out more points for the trickier achievements, while reducing those which can be acquired through very little effort. Suddenly Lego Indiana Jones 2 isn't quite as lucrative an investment as it seems.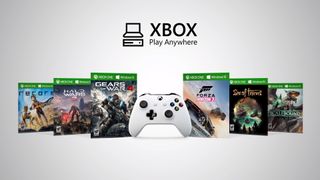 Play Anywhere
A lot of the Xbox One Games releasing at the moment boast a swanky looking "Play Anywhere" logo, meaning that you can play the title both on your console and your Windows 10 PC, without having to purchase it twice.
Better yet, any progress you make on either system will be recognized on the other, meaning you can boot up Gears of War 4 on the Xbox One, and find yourself at the exact same place where you left off on PC. There are only a couple of games which can accommodate this feature right now, but the list only continues to grow as time passes.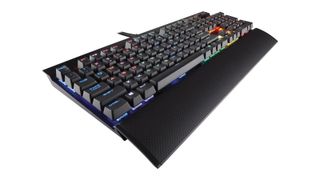 Considering that the Xbox One is a close cousin to the Windows PC, it's no surprise that you can plug your keyboard into the system with relatively little hassle. While it might not seem like this added device can offer much at first, it certainly represents the fastest way to communicate in the Xbox social scene outside of party chat.
What's more, Phil Spencer that the console may soon feature full support for playing Xbox One games with a mouse and keyboard, so this nifty little trick might be about to get a lot more useful.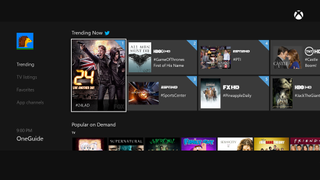 Use Twitter to see what's trending on TV
The Xbox OneGuide isn't just a satellite TV-style channel hub it now allows you to see which shows are trending on Twitter, and among Xbox One users in your region. You can also catch real-time Tweets about those shows via the MiniGuide, and weigh in using the appropriate hashtag. Further down the feed, you can browse from the most popular movies-on-demand of the moment click one to automatically switch to a supporting media provider.