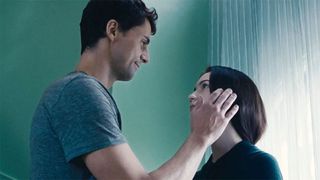 Stoker (2013)
Sounds Like: The biopic of a famous, vampire-obsessed novelist. Doesn't actually contain vampires.

Actually Is: Well, there aren't any vampires, but there's no Bram Stoker either. Instead, there's Mia Wasikowska going kill crazy under the malign influence of Matthew Goode…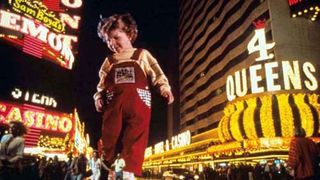 Honey, I Blew Up The Kid (1992)
Sounds Like: A harrowing domestic drama dealing with a couple's grief at the loss of their child in a terrible gas explosion.

Actually Is: A chucklesome family comedy in which silly old Rick Moranis transforms his young son into a car-squashing behemoth.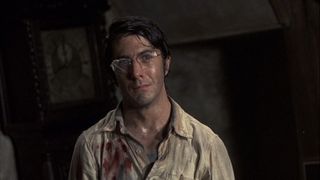 Straw Dogs (1971)
Sounds Like: A Pinocchio-esque fairytale about a lonely inventor who creates some four-legged friends for himself out of some straw. And would you believe it? They come to life!

Actually Is: A harrowing tale of rural terror, as some angry bumpkins decide to turn Dustin Hoffman's new life in the country into a living nightmare.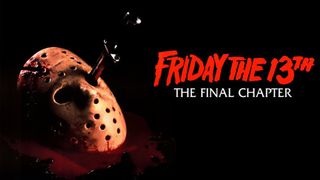 Friday the 13th: The Final Chapter (1984)
Sounds Like: The last ever outing for hockey enthusiast Jason Voorhees. Farewell old friend!

Actually Is: The fourth film in a series of twelve (and counting). Hmmm.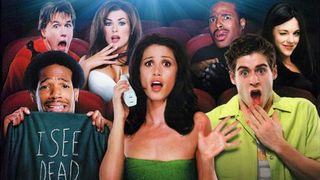 Scary Movie (2000)
Sounds Like: We could be in store for a genuinely frightening horror film.

Actually Is: A genuinely unfunny spoof. Of a film that was kind of a spoof in the first place.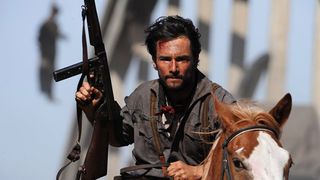 There Be Dragons (2011)
Sounds Like: A swords-and-sorcery-packed quest movie in which a diminutive hero must journey to a dangerous land in order to save the kingdom.

Actually Is: A historical epic set against the backdrop of the Spanish Civil War, a conflict notorious for its lack of dragons.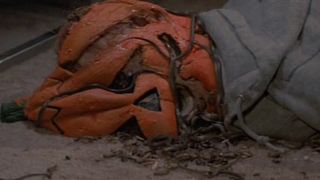 Halloween 3: Season Of The Witch (1982)
Sounds Like: The next instalment in the Michael Myers story, with the white-faced ghoul going on another rampage.

Actually Is: An entirely unrelated tale of horror, with Myers nowhere to be seen. Hmm.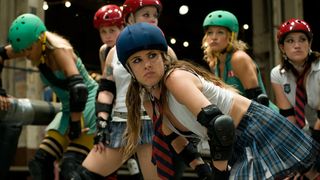 Whip It (2009)
Sounds Like: A sadomasochistic saga in which an innocent young girl discovers the illicit pleasures of BDSM when she starts up an affair with a wealthy businessman.

Actually Is: A perky high-school sports movie about a roller-derby team.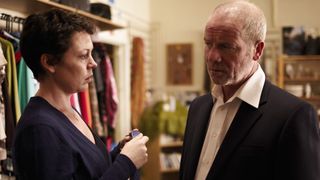 Tyrannosaur (2011)
Sounds Like: A Jurassic Park spin-off in which we follow the adventures of that ferocious T-Rex as she prowls Isla Nublr with no humans to get in her way.

Actually Is: A hard-hitting tale of domestic abuse, starring a very angry Peter Mullan but no dinosaurs.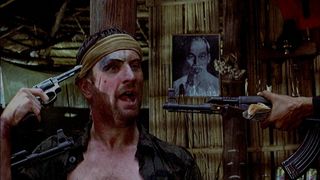 The Deer Hunter (1978)
Sounds Like: The account of a backwoods hunter's ongoing duel with an elusive buck. Who will emerge on top?

Actually Is: A stark account of the horrors of the Vietnam war. Where are all the deer?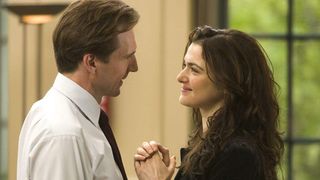 The Constant Gardener (2005)
Sounds Like: An intimate portrait of mental breakdown, as a recently widowed loner dedicates himself ever-more ferociously to his petunias.

Actually Is: A fast-paced conspiracy thriller with nary a watering can in sight.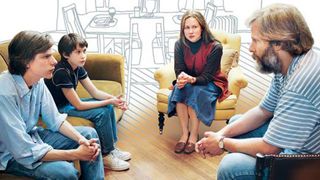 The Squid And The Whale (2005)
Sounds Like: A companion piece to the likes of Mega Shark vs. Giant Octopus .

Actually Is: A quirky indie comedy revolving around the breakdown of a marriage.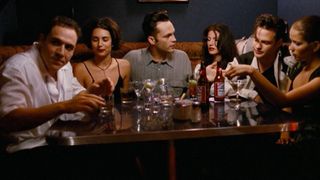 Swingers (1996)
Sounds Like: A warts-and-all documentary about the seedy underbelly of suburban life. Keys in the bowl, everybody…

Actually Is: An uber-hip brat-pack comedy starring a young Vince Vaughn and Jon Favreau making their mark on LA's bar scene.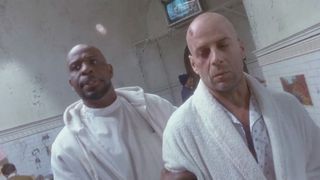 Twelve Monkeys (1995)
Sounds Like: A feature-length version of the PG Tips advert, with some sort of half-baked plot thrown in to hang the tyre-swinging antics from.

Actually Is: A sci-fi romp set in a dystopian futurescape. Bruce Willis is pretty great, but he's no monkey.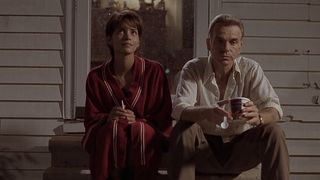 Monsters Ball (2001)
Sounds Like: The next instalment in the Monsters Inc. series, in which Mike and Sully realise they've been spending way to much time together and head to a soiree to find themselves some female company.

Actually Is: A steamy romantic drama in which Billy-Bob Thornton and Halle Berry engage in a series of saucy encounters.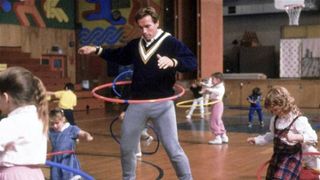 Kindergarten Cop (1990)
Sounds Like: A high-concept comedy in which a toddler manages to blag his way onto the police force with side-splitting results.

Actually Is: The tale of an undercover cop forced to masquerade as a kindergarten teacher, with side-splitting results.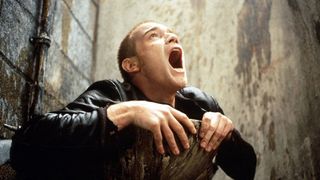 Trainspotting (1996)
Sounds Like: The adventures of a group of anorak-wearing spods, sipping from flasks of soup as they stoically await the arrival of the 10.32 from Ebbsfleet.

Actually Is: A heroin-fuelled free-for-all of sex, drugs and rock and roll. Cool Brittannia, what?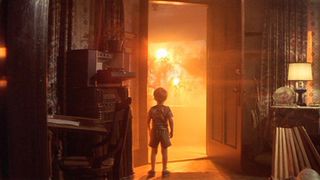 Close Encounters Of The Third Kind (1977)
Sounds Like: The threequel in a series of steamy erotic thrillers. Very racy!

Actually Is: Beardy old Steven Spielberg's first dalliance with matters of an extra-terrestrial bent. And not a steamy scene in sight.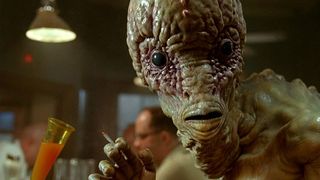 Naked Lunch (1991)
Sounds Like: Either a food-based porno, or a teen sex comedy in which a sacred fraternity tradition of the annual naked lunch is threatened by that pesky old Dean.

Actually Is: A head-spinning adaptation of the surrealist novel by William S. Burroughs. Oh.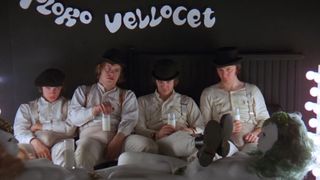 A Clockwork Orange (1971)
Sounds Like: A cutesy Pixar animation in which a mad scientist's useless inventions come to life and embark upon a series of zany adventures.

Actually Is: "The adventures of a young man ... who couldn't resist pretty girls ... or a bit of the old ultra-violence."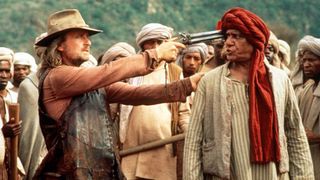 The Ghost And The Darkness (1996)
Sounds Like: A haunted house scare-fest in the classic style, as a young governess finds herself stalked by things that go bump in the night.

Actually Is: The story of a pair of rogue lions in 19th century Africa.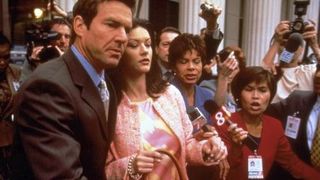 Traffic (2000)
Sounds Like: A mind-numbing documentary on road safety, with voiceover work courtesy of John Craven.

Actually Is: A twisty-turny tale of the drug industry. Does contain some cars, in fairness.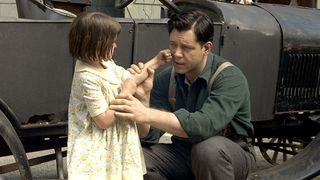 Cinderella Man (2005)
Sounds Like: A Rob Schneider vehicle, in which he plays an average slob who accidentally gets transformed into a fairy.

Actually Is: Russell Crowe playing a washed-up boxer on the road to redemption. Who knew?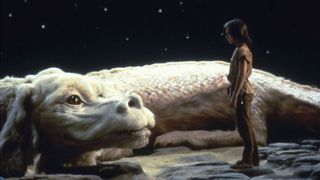 The NeverEnding Story (1984)
Sounds Like: A refuge for those wishing to opt out of life entirely and dedicate the rest of their days to a whimsical fantasy adventure.

Actually Is: Less than two hours long. We want our money back!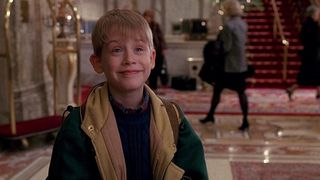 Home Alone 2: Lost In New York (1992)
Sounds Like: The story of a young boy who is left at home in New York by his family when they head off on vacation.

Actually Is: The story of a young boy on a parent-free jaunt to NYC. Come on now, is he home alone or is he lost in New York? You can't have it both ways.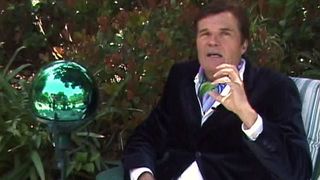 The Aristocrats (2005)
Sounds Like: A glossy period drama starring Colin Firth and Keira Knightley and including a snarky cameo from Maggie Smith.

Actually Is: The repeated telling of an exceedingly dirty joke. Julian Fellowes would not approve.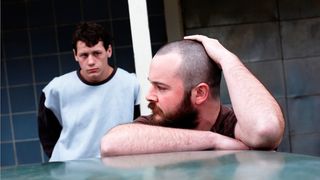 Snowtown (2011)
Sounds Like: A festive romp for all the family, set in a magical nether-land where it's Christmas 365 days per year!

Actually Is: The horrifying account of the real-life "Bodies In The Barrels" murders that rocked South Australia throughout the '90s. Not so family-friendly after all…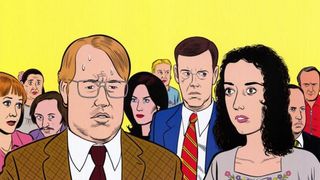 Happiness (1998)
Sounds Like: A bright and sunny romp, possibly a rom-com, possibly starring Zooey Deschanel.

Actually Is: Todd Solondz's ultra-bleak tale of perversion and heartbreak. There had already been a film titled Misery you see…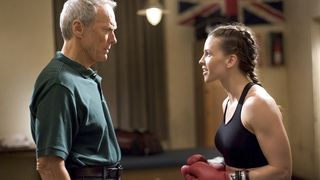 Million Dollar Baby (2004)
Sounds Like: A comedy caper about a wilful infant who suddenly finds himself in charge of a million-dollar company. Hilarious antics ensue.

Actually Is: A heartbreaking boxing drama about an under-appreciated trainer and his feisty young protégé.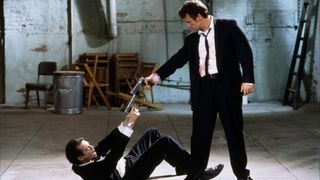 Reservoir Dogs (1992)
Sounds Like: A gentle, feature-length nature documentary about a rare species of water-dwelling canines.

Actually Is: A blood-spattered crime flick in which a man has his ear brutally parted from his head. Whatever would Attenborough make of it?