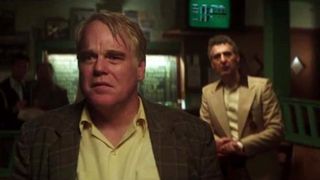 God's Pocket (2014)
The Actor: Philip Seymour Hoffman as Mickey Scarpato
Rest In Peace: Having long battled drug addiction, Hoffman suffered a heroin overdose during a relapse and died, aged 46, on 2nd February, 2014.
The Legacy: Hoffman fans have an extended opportunity to pay tribute, as the actor had four films unreleased when he died. In November, the first of the two-part Hunger Games finale Mockingjay will be released (with the second to follow next year), while this month sees the arrival of his final lead role in A Most Wanted Man . Already, though, God's Pocket - still in cinemas - offers ample proof that Hoffman has bowed out with his talent undimmed.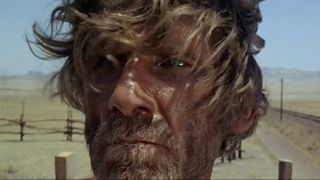 Once Upon A Time In The West (1968)
The Actor: Al Mulock
Rest In Peace: A ghoulish one, this. The 41-year-old Mulock committed suicide before he completed this film, jumping from his hotel room in May 1968.
The Legacy: Despite not finishing it, Mulock's presence in the film's opening sequence - one of the greatest sequences in cinema - is enough to secure his place on this list.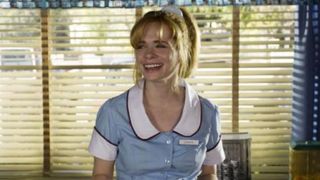 Waitress (2007)
The Actor: Adrienne Shelly as Dawn
Rest In Peace: Indie actress-turned-director Shelly was on the verge of a breakthrough hit when she was murdered, aged 40, by construction worker Diego Pillco on 1st November 2006.
The Legacy: Waitress premiered at Sundance to widespread praise two months after Shelly's death. In addition to writing and directing, Shelly gives a warm, selfless support to star Keri Russell as co-worker Dawn.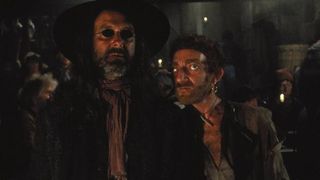 Yellowbeard (1983)
The Actor: Marty Feldman as Gilbert
Rest In Peace: The bug-eyed comedian died aged only 48, suffering a fatal heart attack on 2nd December 1982 while mid-shoot on Yellowbeard .
The Legacy: Yellowbeard is, by most people's admission, a mess, but Feldman thrives on the chaos; he's the best thing in it.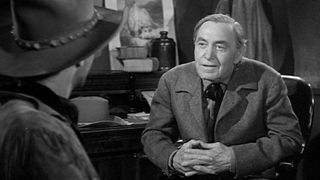 Red River (1948)
The Actor: Harry Carey as Mr Melville
Rest In Peace: One of the first screen cowboys in the silent age, Carey died on 21st September 1947 from lung cancer, aged 69.
The Legacy: By Red River (shot in 1946, but delayed two years), Carey had graduated to being a character actor, but there's a neat symmetry in getting to end his career in one of the classic Westerns, especially one starring his protégé John Wayne.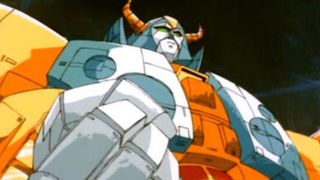 Transformers: The Movie (1986)
The Actor: Orson Welles as Unicron
Rest In Peace: One of cinema's mightiest voices was finally felled, aged 70, after a heart attack on 10th October 1985.
The Legacy: Highbrow critics might bemoan the fact that his last appearance in a fictional film was doing the voiceover for a Transformers 'toon… but snobbery aside, Welles' booming baritone is a brilliant choice for the eater of planets.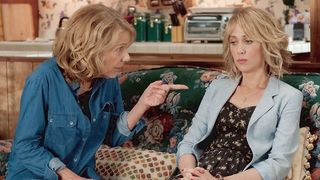 Bridesmaids (2011)
The Actor: Jill Clayburgh as Judy Walker
Rest In Peace: Clayburgh died from leukaemia on 5th November 2010, after a twenty-year battle against the disease.
The Legacy: While Love And Other Drugs (released shortly after her death) was dedicated to Clayburgh, her final appearance in Bridesmaids , playing Kristen Wiig's mother, proved the stronger swansong and a reminder of the spirit that made her a star in the 1970s.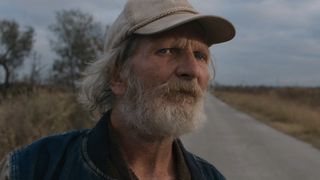 Joe (2013)
The Actor: Gary Poulter as Wade
Rest In Peace: Poulter, a homeless man for whom Joe was his first and only acting role, was found drowned in September 2013, before the film's general release.
The Legacy: Poulter's unfamiliarity makes Wade a genuinely unpredictable, terrifying character, and he comes close to stealing the movie from stars Nicolas Cage and Tye Sheridan.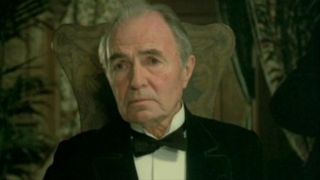 The Shooting Party (1985)
The Actor: James Mason as Sir Randolph Nettleby
Rest In Peace: Mason died of a heart attack on 27th July 1984 at the age of 75.
The Legacy: Mason replaced Paul Scofield after the latter broke his leg during an on-set accident. The role of a society kingpin proved to be a fitting tribute to one of Britain's classiest stars. (Remarkably, another actor on this list owes his great posthumous role to Scofield - read on!)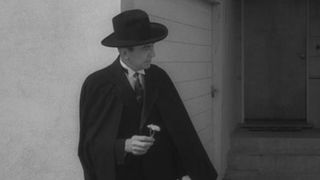 Plan 9 From Outer Space (1959)
The Actor: Bela Lugosi as Old Man
Rest In Peace: The iconic star of Dracula was buried in his cape after dying of a heart attack, aged 73, on 16th August 1956.
The Legacy: Let's be honest. Lugosi isn't on this list due to the quality of his performance (which, in fact, was mostly handled by his stand-in: director Ed Wood's chiropractor!). Nonetheless, it is a reminder that it's never too late for even an apparent has-been to achieve a late-career comeback.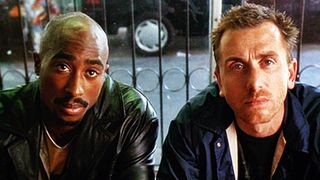 Gridlock'd (1997)
The Actor: Tupac Shakur as Ezekiel 'Spoon' Whitmore
Rest In Peace: The 25-year-old rapper's burgeoning career in music and film was cut short when Tupac was fatally shot in a drive-by shooting on 13th September 1996.
The Legacy: One of three films released after Tupac's murder, Gridlock'd best showcased his range as an actor, holding his own against Tim Roth in the serio-comic tale of two recovering heroin addicts.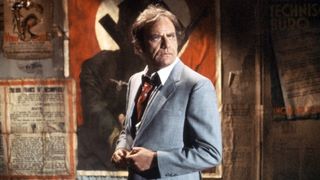 Twilight Zone: The Movie (1983)
The Actor: Vic Morrow as Bill Connor
Rest In Peace: In one of Hollywood's most shocking on-set accidents, on 23rd July 1982, 53-year-old Morrow - plus child actors Myca Dinh Le and Renee Shin-Yi Chen - were killed by a falling helicopter while filming a John Landis-directed scene for the movie.
The Legacy: Inevitably, the controversy (which saw Landis and others put on trial for manslaughter) has obscured Morrow's strong performance as a bigot sent back in time to experience various forms of persecution.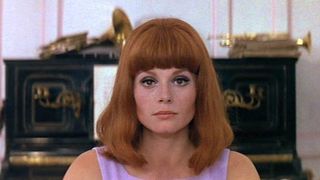 Les Demoiselles De Rochefort (1967)
The Actor: Françoise Dorléac as Solange
Rest In Peace: The 25-year-old elder sister of Catherine Deneuve was just as big a star when she fatally crashed her Renault 10 on 26th June 1967.
The Legacy: Starring alongside her sister, Dorléac brings typically Gallic elegance and charm to the role of the music teacher falling in and out of love.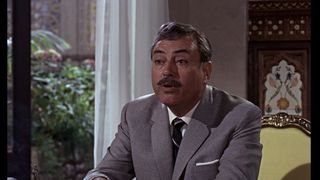 From Russia With Love (1963)
The Actor: Pedro Armendáriz as Kerim Bey
Rest In Peace: Terminally ill with cancer, Armendáriz only took the role to provide money for his family after his death. He was so ill throughout the shoot that director Terence Young had to double for him where possible, and the 51-year-old Mexican star eventually shot himself on 18th June 1963.
The Legacy: Regardless of his motivation for playing in a James Bond movie, Armendáriz brings such charm and panache to the role that he's the benchmark for all future friends of 007.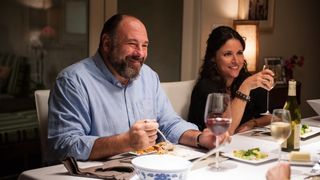 Enough Said (2013)
The Actor: James Gandolfini as Albert
Rest In Peace: The 51-year-old Sopranos star died of a heart attack during a trip to Rome on 19th June 2013.
The Legacy: Nicole Holofcener's rom-com garnered praise for its nuanced take on the genre, with Gandolfini in particular providing a fitting reminder of his versatility beyond his hard-man reputation by playing a softer character.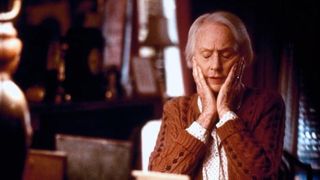 Nobody's Fool (1994)
The Actor: Jessica Tandy as Beryl Peoples
Rest In Peace: Tandy's late-career, Oscar-winning renaissance continued up to her death, aged 85, of ovarian cancer on 11th September 1994.
The Legacy: Released three months after her death, Nobody's Fool saw Tandy reprise her familiar cantankerous, doesn't-suffer-fools persona but gave her a suitable foil in the form of Oscar-nominated Paul Newman as an OAP behaving badly.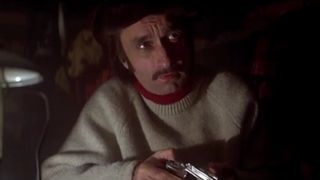 The Deer Hunter (1978)
The Actor: John Cazale as Stanley
Rest In Peace: Already diagnosed with lung cancer when he took the role, Cazale was nursed through the shoot by co-star/girlfriend Meryl Streep and died, aged 42, on 12th March 1978.
The Legacy: When The Deer Hunter dominated Oscar season, it cemented Cazale's short career as one of the finest in screen history. He made just five films in his lifetime, each nominated for Best Picture (and three of them actually winning it).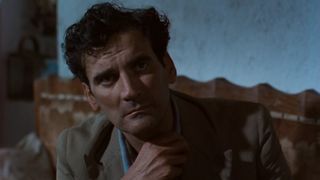 Il Postino (1995)
The Actor: Massimo Troisi as Mario Ruoppolo
Rest In Peace: A renowned actor and director in his native Italy, Troisi decided to film Il Postino against medical advice. Sadly, his decision to postpone heart surgery proved fatal - he died of a heart attack on 4th June 1994, aged 41.
The Legacy: His final film was an international hit, thanks largely to Troisi's charming lead performance, which earned him a posthumous Oscar nomination for Best Actor.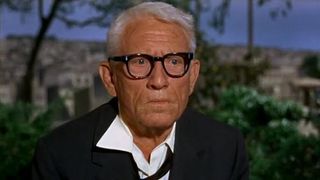 Guess Who's Coming To Dinner? (1967)
The Actor: Spencer Tracy as Matt Drayton
Rest In Peace: On 10th June 1967, 17 days after completing the film, Tracy suffered a fatal heart attack, aged 67.
The Legacy: A star until the end, Tracy earned a ninth nomination as Best Actor, a record since equalled by Laurence Olivier but never beaten.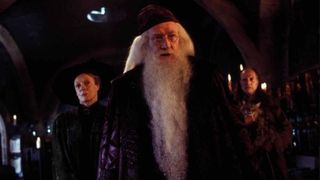 Harry Potter And The Chamber Of Secrets (2002)
The Actor: Richard Harris as Albus Dumbledore
Rest In Peace: The Irish legend had completed the first two Harry Potter films when he was diagnosed with Hodgkin's disease in August 2002. He died two months later on 25th October, aged 72.
The Legacy: Harris had been sceptical about taking on such a big franchise role, and only relented to please his granddaughter. Despite his worries that "I don't just want to be remembered for being in those bloody films," the adulation he received for playing Dumbledore befitted his place amongst the acting greats.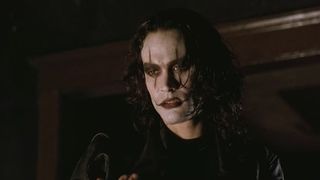 The Crow (1994)
The Actor: Brandon Lee as Eric Draven
Rest In Peace: On-set tragedy struck on 31st March 1993, when 28-year-old Lee was mortally wounded by the firing of a prop gun which - unbeknownst to cast and crew - contained an obstruction.
The Legacy: Like his father Bruce with Enter The Dragon (more about which later), Brandon didn't live to enjoy stardom. However, The Crow was completed in his absence and became a box-office-topping hit.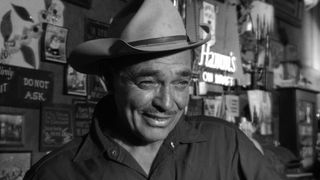 The Misfits (1961)
The Actor: Clark Gable as Guy Langland
Rest In Peace: After suffering a heart attack ten days earlier, the 59-year-old icon suffered a fatal coronary thrombosis on 16th November 1960.
The Legacy: The Misfits is indelibly linked to death for being not only Clark Gable's final performance but also Marilyn Monroe's last completed role. Yet it's a brilliant actors' film and a tough, melancholy Gable (performing his own stunts, perhaps unwisely) holds his own against younger stars Monroe and Montgomery Clift.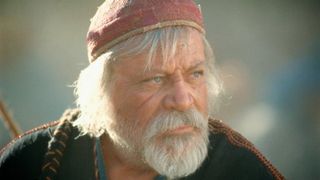 Gladiator (2000)
The Actor: Oliver Reed as Promixo
Rest In Peace: Reed was still shooting Gladiator when he suffered a heart attack on location in Malta. He died, aged 61, on 2nd May 1999.
The Legacy: Post-production wizardry helped Scott to complete Reed's scenes following his death. The actor's scene-stealing work was deemed a return to the form of his youth, and earned the actor a posthumous BAFTA nomination.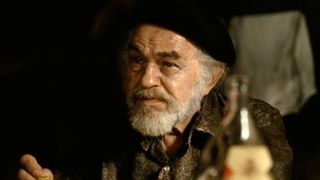 Soylent Green (1973)
The Actor: Edward G. Robinson as Sol Roth
Rest In Peace: The veteran actor had barely paused in a breathless career that saw him working right up to his death from bladder cancer, aged 79, on 26th January 1973 - just 12 days after wrapping on Soylent Green .
The Legacy: Nobody on set knew that Robinson was terminally ill, but the elegiac power of him playing Roth, an elderly man who can still remember the good old days, resonates throughout the film.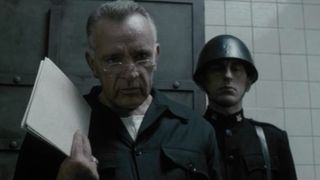 1984 (1984)
The Actor: Richard Burton as O'Brien
Rest In Peace: The great Welsh actor died on 5th August 1984, aged 58, of a brain haemorrhage induced by deteriorating health.
The Legacy: Amazingly, Burton was a last-minute replacement (like James Mason in The Shooting Party ) for the injured Paul Scofield and yet, despite his ill health, he brings all of his gravitas and intensity to the pivotal role of state torturer O'Brien.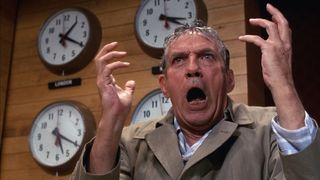 Network (1976)
The Actor: Peter Finch as Howard Beale
Rest In Peace: Technically, Finch's performance wasn't posthumous in that Network had already been in U.S. cinemas for two months when the 60 year old died of a heart attack on 14th January 1977. However…
The Legacy: Finch became the first (and, to date, only) man to win a posthumous Best Actor Oscar, two months after his death. Beale's catchphrase - "I'm mad as hell, and I'm not going to take this any more" - remains one of the most quoted lines in Hollywood history.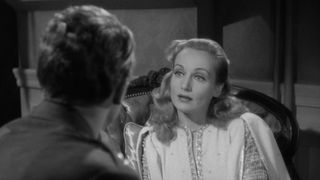 To Be Or Not To Be (1942)
The Actor: Carole Lombard as Maria Tura
Rest In Peace: While rallying for war bonds, Lombard's plane crashed on 16th January 1942, killing the 33-year-old actress, her mother and the rest of the passengers and crew.
The Legacy: Released two months later, Ernst Lubitsch's classic war-time satire fulfilled a long-term ambition of Lombard to work with the great director. Her classy, sexy, funny performance is arguably her finest.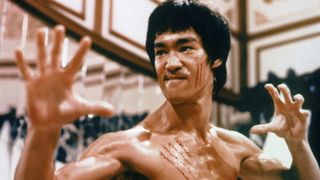 Enter The Dragon (1973)
The Actor: Bruce Lee as Lee
Rest In Peace: Unstoppable on screen, Lee was defeated in life by an allergic reaction to painkillers on 20th July 1973, aged 32.
The Legacy: Enter The Dragon , Lee's first Hollywood-produced star vehicle, was released six days after his death and belatedly brought him the global audience he deserved.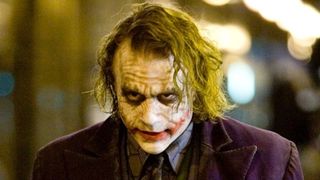 The Dark Knight (2008)
The Actor: Heath Ledger as The Joker
Rest In Peace: Accidental death caused by prescription drugs on 22nd January 2008, aged 28, after wrapping on The Dark Knight but while still shooting Terry Gilliam's The Imaginarium Of Doctor Parnassus .
The Legacy: Batfans were sceptical of Ledger's casting but his transformative, immersive performance immediately made his Joker one of the great screen villains. A deserved Oscar for Best Supporting Actor followed, while Gilliam cleverly divided Ledger's role amongst several other actors to ensure that his incomplete final performance could be seen.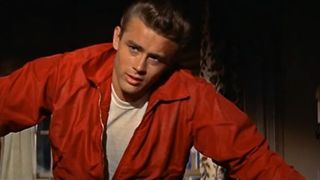 Rebel Without A Cause (1955)
The Actor: James Dean as Jim Stark
Rest In Peace: A landmark in Hollywood history as Dean, on the cusp of stardom, crashed his Porsche on 30th September 1955 and died, aged only 24.
The Legacy: While East Of Eden was released during his lifetime (and would secure Dean his posthumous Oscar nomination for Best Actor), it was his generation-defining role as a misunderstood teenager, released the month after his fatal accident, that made Dean an eternal icon.