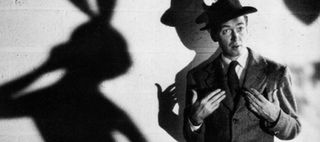 Harvey (1950)
Why It's The Best: It might not sound much on paper – middle aged man believes in giant rabbit best friend – but Jimmy Stewart turns in such a sweetly gentle performance, it ends up far more than the sum of its parts. For a family film, it also brushes up against some fairly dark themes (alcoholism and mental collapse to name a couple), a balancing act director Henry Koster deserves props for pulling off.

Defining Moment: When the helpful cabbie expresses the fear that Elwood will become, "just a normal human being… and you know what stinkers they are."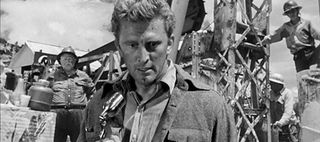 Ace In The Hole (1951)
Why It's The Best: Billy Wilder examines society's lust for tabloid tittle-tattle with this irresistible fable of celebrity culture. Kirk Douglas is hauntingly effective as the amoral hack who exploits the plight of a trapped worker to further his career. Initially perceived as overly cynical by audiences, it was famously ripped-off by The Simpsons, a good barometer of quality if ever there was one.

Defining Moment: When Douglas strolls into the offices of the small-town Albuquerque newspaper, only to be confronted by a twee, hand-stitched motto urging him to "tell the truth."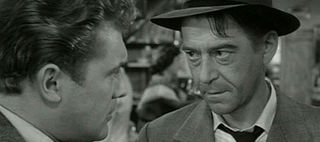 Rififi (1955)
Why It's The Best: This seminal heist caper has influenced everything from Ocean's 11 to the Mission: Impossible films, but few have been able to better its breezy sense of va-va-voom. And as famous as the robbery sequence is, the creeping sense of dread that slowly permeates our merry gang is every bit as effective.

Defining Moment: It has to be the protracted and wordless heist scene. Criminality has rarely appeared so alluring.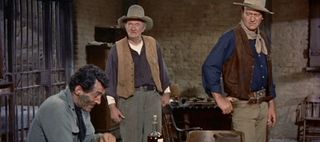 Rio Bravo (1959)
Why It's The Best: Rio Bravo benefits from a classic time constraint device that ramps up the tension to nigh-on-unbearable levels. In this case, John Wayne and co. aren't twiddling their thumbs waiting for the villains to arrive as they've already got one locked in the brig. No, this time they're waiting for reinforcements and they're taking their sweet time to arrive. Lightening the tension is a surprisingly funny script, which sees the Duke crack more than a few smiles. Whatever next?

Defining Moment: The jailhouse sing-song sums up Howard Hawks' perfect use of levity to balance out the action.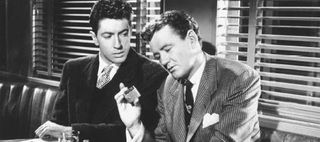 Strangers On A Train (1951)
Why It's The Best: Far-fetched it might be, but Hitchcock's polished thriller is immense fun. Adapted from Patricia Highsmith's novel, the film boasts an irresistible premise concerning a pair of strangers who agree to swap murders, only for one to get cold feet. And whilst a number of questions are left resolutely unanswered (why is Farley Granger's character so unwilling to go to the police once things begin to escalate?), audiences are usually too giddy to care!

Defining Moment: The stylised opening sequence in which the camera follows two pairs of feet to their eventful meeting aboard the titular locomotive.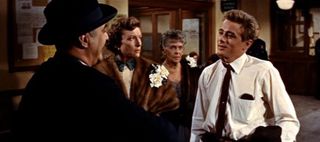 Rebel Without A Cause (1955)
Why It's The Best: The film that made a screen icon out of young star James Dean simultaneously turned the idea of the "teen movie" on its head. In Jim Stark, a new adolescent archetype was born, one that would give the finger to authority and infuse the traditional misery of growing up with an intoxicating sense of romance. Poignant, downbeat and impossibly cool, it's a high watermark in teenage cinema.

Defining Moment: The notorious "chicken game" serves up a fairly shocking end for one of the film's less likeable characters…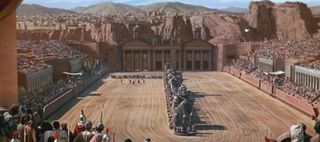 Ben-Hur (1959)
Why It's The Best: Ben-Hur was one of the first pictures to embrace filmmaking on the grandest scale, boasting 365 speaking parts, the era's most expensive action sequence and an unprecedented $15 million budget! Fortunately, there was substance to complement the excess, and the content of William Wyler's swords and sandals flick is every bit as epic as the production behind it. As Chuck Heston sets about picking a fight with just about everyone in ancient Rome, you can't help cheering him on!

Defining Moment: The testosterone-soaked chariot race is a slice of pure adrenaline.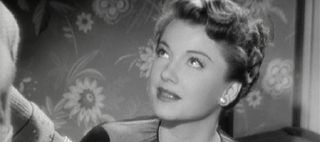 All About Eve (1950)
Why It's The Best: Anne Baxter and Bette Davis set about tearing strips off each other in this deliciously bitchy indictment of the Broadway machine. Director Joseph L. Mankiewicz clearly takes great pleasure in demythologising the pursuit of fame, whilst the script is sharp as a tack. As for the leads, well they really are in a class of their own. Miaow!

Defining Moment: When Eve makes a pass at Margo's boyfriend, taking the rivalry between the pair up to the next level.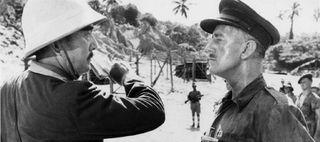 The Bridge On The River Kwai (1957)
Why It's The Best: Whilst seeming at first look to be a conventional "triumph of the human spirit" flag-beater, David Lean's acclaimed war film is actually a character study of one man's descent into obsession. Alec Guinnes rightly scooped the Oscar for his turn as the resilient Colonel Nicholson and he paints the character with enough shades of grey to leave the viewer questioning just how much of his motivation can be put down to bravery, and how much is a product of failing mental health! Either way, it makes for compelling viewing.

Defining Moment: The moment at which Nicholson realises the bridge is doomed demonstrates just how damaged an individual this war has left him.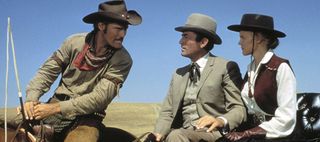 The Big Country (1958)
Why It's The Best: Gregory Peck goes nose to nose with Charlton Heston, playing a wealthy retiree who's completely at odds with Chuck's simple ranch worker. It's the sort of personality clash you've seen a million times elsewhere, but in director William Wyler's capable hands it grows to epic proportions. Burl Ives leads a sterling supporting cast, helping himself to an Oscar in the process.

Defining Moment: The thoroughly gratifying fist fight that brings Peck and Heston's feud to a fitting close.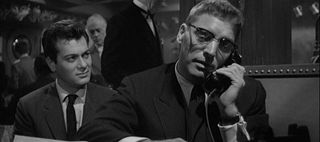 Sweet Smell Of Success (1957)
Why It's The Best: Scottish-born director Alexander Mackendrick cuts to the quick of Manhattan's seedy side with this tale of media sleaze in the Big Apple. Burt Lancaster is excellent as the morally bankrupt shock-jock who recruits slippery agent Tony Curtis to break up his sister's relationship. As scuzzy a portrayal of Americana as you could ever hope to find, it's a thoroughly unwholesome treat.

Defining Moment: Lancaster's earthy assessment of Manhattan: "I love this dirty town." Amen to that.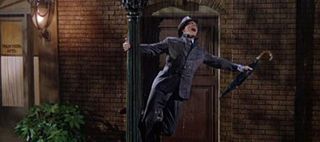 Singin' In The Rain (1952)
Why It's The Best: You'd do well to find a film with a more prominent sense of joie de vivre than Gene Kelly's song and dance spectacular. From the toe-tapping dance moves to the crowd pleasing showtunes, everything is delivered with a gleeful exuberance that would leave Tigger floundering to keep up. Throw in a devilishly witty script and you've got all the ingredients for a gold-plated feelgood classic.

Defining Moment: What do you think? It's the bit where they sing in the rain, isn't it? The clue's in the title.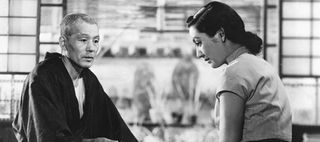 Tokyo Story (1953)
Why It's The Best: A wonderfully calming alternative to the CGI excesses of modern cinema, Yasuhiri's slow-moving drama puts family life under the microscope to expose the tensions and dramas at play in the most placid of settings. A triumph for less-is-more filmmaking!

Defining Moment: The touching exchange between Shukichi and his daughter-in-law Noriko, in which he acknowledges that her kindness towards him has greatly outweighed that of his own children.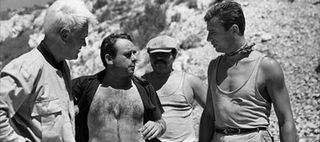 The Wages Of Fear (1953)
Why It's The Best: As set-ups go, they don't come more squirm-inducing than driving a truck full of nitroglycerine across treacherous, mountain terrain. However, director Henri-Georges Clouzot ups the stakes still further by explaining why our four heroes are desperate enough to take the job in the first place, thus ensuring emotional investment is guaranteed. Watch out chaps, sharp bend coming up!

Defining Moment: The nail-biting cross-country sequence in which every pothole could precipitate an untimely and explosive end.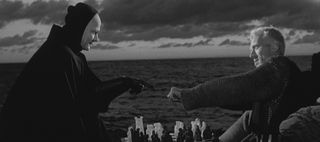 The Seventh Seal (1957)
Why It's The Best: Ingmar Bergman controls this meditation on faith and mortality with a master's grip, ensuring the pace remains perfectly measured throughout it's relatively brief running time. Disillusionment with the human condition has rarely seemed so compulsive.

Defining Moment: The chess game is obviously the film's most memorable element, but we'd put forward the bleak finale as the moment that best encapsulates Bergman's vision. As Death claims Max von Sydow's knight for his own, he does so with the simple proclamation, "noone escapes me." Cheery stuff.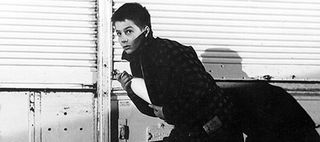 The 400 Blows (1959)
Why It's The Best: Francois Truffaut's new-wave masterpiece charts the classic anti-establishment fantasy of a young man's rebellion. As Antoine Doinel attempts to give childhood the flick, thwarting various authorities at every turn, a template was set foe cinema's angry young men to follow for years to come. Few however, would carry it off with Jean-Pierre Leaud's smart-mouthed aplomb.

Defining Moment: The exhilaration of rebellion collides head on with the realities of adulthood when Doinel catches his mother kissing another man whilst bunking off school.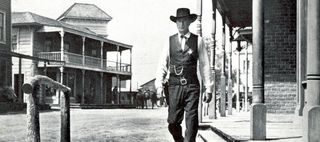 High Noon (1952)
Why It's The Best: Gary Cooper has never been grittier than as Will Kane, the principled lawman who chooses to face down a gang of violent criminals on his wedding day. As the townsfolk he has resolved to protect begin to up and leave, the suspense steadily builds, with audiences left to ponder whether Kane's stand is foolish, brave or both. The understated performances from both Cooper and chief varmint Lloyd Bridges only serve to make proceedings even more involving.

Defining Moment: The final scene in which Kane tosses his Marshal's star into the dirt. The man has given more than enough in the name of keeping the peace.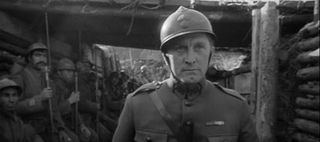 Paths Of Glory (1957)
Why It's The Best: Stanley Kubrick casts a scathing eye over the military's structures of power, placing Kirk Douglas on a collision course with his commanding officers in this bitterly angry mash-up of war film and courtroom drama. At just 87 minutes, it's a lean, mean affair, but as such allows Kubrick to home in on his targets with military precision. Compulsive, exciting and relevant filmmaking.

Defining Moment: The post-execution face-off between the revolutionary Colonel Dax and his sneering superior, General Broulard. Needless to say, there's little love lost between them…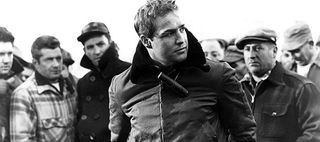 On The Waterfront (1954)
Why It's The Best: Whilst the showy grandeur of Vito Corleone might be his best remembered performance, and the raging masculinity of Stanley Kowlaski might have been the turn that initially made people sit up and take notice, Marlon Brando has never been better than he is in On The Waterfront . As Terry Malloy, an ex-boxer determined to stand up to the mob, he embodies the human cost of the corruption choking the life out America's working class. It's the electrifying core of a truly heartbreaking film.

Defining Moment: Brando's taxicab confession. "I could have been a contender," he tells his brother, forlornly. "I coulda been somebody, instead of a bum, which is what I am."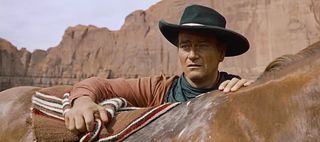 The Searchers (1956)
Why It's The Best: The Searchers can boast all the key attributes required for a classic Western: staggeringly beautiful cinematography, a cast of morally ambiguous characters and a towering performance from John Wayne at the peak of his powers. His Ethan Edwards is one of the greatest anti-heroes of any genre, whilst Frank Nugent's punchy script crackles with gallows humour amid the predominant landscape of violence.

Defining Moment: Edwards randomly picks off buffalo, hoping to kill the hated Native Americans by starving them to death. It sums up the bitterness of the man perfectly.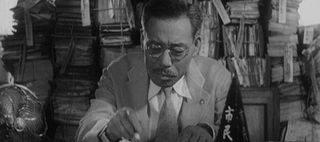 Ikiru (1952)
Why It's The Best: A totally different kettle of fish to Seven Samurai , Ikiru shows off Akira Kurosawa's more contemplative side, following a dying civil servant as he endeavours to make something of his life before time runs out. Heartbreakingly melancholy but also uplifting, it's proof if any were needed that Kurosawa was far more than a simple master of action.

Defining Moment: The scene in which our hero looks wistfully at the children's playground he has ushered into existence. Bring plenty of tissues.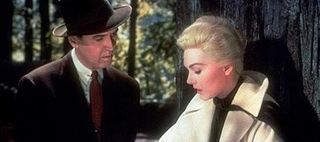 Vertigo (1958)
Why It's The Best: Hitch hits the high notes once more as Jimmy Stewart's fearful copper finds himself in over his head when he's hired to tail Kim Novak. It seems remarkable now to think that Vertigo was released to a mixed response, but over the fullness of time it has been acknowledged as one of Hitchcock's finest achievements. Strangely enough, the director had initially feared that Stewart was too old for the part. In fact, his advancing years simply add to the character's sense of frailty.

Defining Moment: The dizzying, rooftop chases scene that kick-starts proceedings, showcasing Stewart's character at his most vulnerable.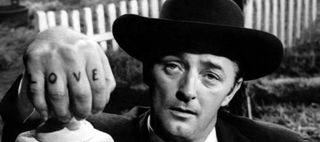 The Night Of The Hunter (1955)
Why It's The Best: Robert Mitchum is at his most charismatic as devilish preacher Harry Powell in Charles Laughton's first and only film. A serial murderer with a deep-seated hatred of women, Powell would be frightening enough as a common-or-garden killer, but it's his pursuit of the children that really takes him into nightmarish territory. Laughton's direction takes full advantage, with even the more tranquil scenes coloured by a distionctly eerie palette. The children's otherworldly journey down-river is a particularly unsettling sequence.

Defining Moment: Mitchum's frantic demonstration of the battle between love and hate , his tattooed knuckles doubling for the two warring emotions, is a chilling indicator of the rage that fuels his character.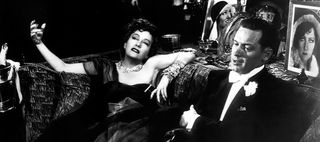 Sunset Boulevard (1950)
Why It's The Best: Billy Wilder takes aim at Hollywood and burns his remaining industry bridges with this scathing satire on the dark side of Tinseltown. Stars William Holden and Gloria Swanson are a perfectly balanced double-act, the locations are fabulous ( Wilder using his credit with Paramount to gain access to the entire studio lot) and the noir-tinged cinematography bewitching. Hollywood has never looked so lustrous and yet so utterly hollow.

Defining Moment: Swanson's most famous line sees her character railing against an industry that has discarded her. "I am big," she wails. "It's the pictures that got small."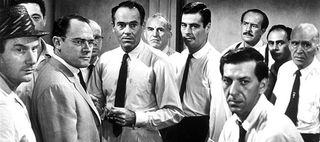 12 Angry Men (1957)
Why It's The Best: One brave man attempts to cut through the prejudice and vitriol of his 11 fellow jurors in what appears to be an open and shut murder case. Sidney Lumet's film (incredibly, it was his first) is as talky as they come, but when the performers doing the yakking are of the quality of Lee Cobb, Joseph Sweeney and Henry Fonda, one could listen to them all night.

Defining Moment: The point at which Fonda puts his hand up, sending the room into something approaching total meltdown.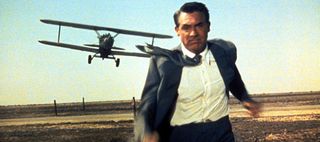 North By Northwest (1959)
Why It's The Best: Hitchcock casts the dashing Cary Grant as the hapless innocent embroiled in a web of criminality he can barely comprehend. It's a set-up Hitch has visited in many of his films, but rarely is it carried of with as much aplomb as it is here. From the initial meet-cute between Grant and Eva Marie Saint, to the showstopping conclusion at Mount Rushmore, North By Northwest is a veritable treasure trove of seminal scenes. Truly the Rolls Royce of Hitchcock thrillers.

Defining Moment: Grant's close encounter with a malevolent crop-duster is rightly hailed as one of the decade's most memorable moments.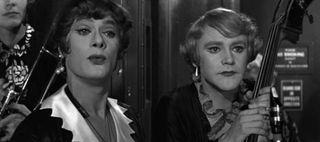 Some Like It Hot (1959)
Why It's The Best: Jack Lemmon and Tony Curtis serve up laughs aplenty as the drag-sporting odd couple on the run from the mob. Meanwhile, Marilyn Monroe provides the sizzle as the heartbreakingly beautiful singer they encounter on their travels. The chemistry between the two leading men is faultless, and whilst she might have been a royal pain in the arse to work with, Marilyn has rarely been sexier.

Defining Moment: The oft-quoted final exchange between Lemmon and Joe E. Brown's amorous admirer. "I'm a man!" shouts the exasperated Lemmon, "Well," replies Brown, "nobody's perfect."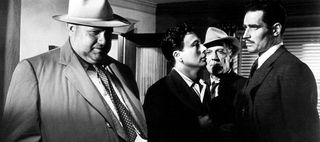 Touch Of Evil (1958)
Why It's The Best: Orson Welles directed this superlatively pulpy thriller, and steals every scene he appears in as bloated police chief Hank Quinlan. Police corruption and racial tension are the twin evils firing proceedings, as Chuck Heston competes with a host of big name cameo-stars including Marlene Dietrich and Dennis Weaver, as part of one of the decade's finest ensembles. A rollickingly exciting yarn, executed to a tee.

Defining Moment: The opening tracking shot, rightly celebrated for its technical proficiency and daring.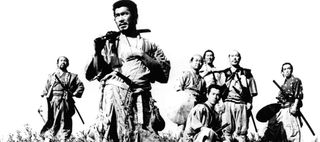 Seven Samurai (1954)
Why It's The Best: Combining the most potent elements of the Western and Samurai genres, Kurosawa's swashbuckling epic is one of the finest action films of the decade. Balletic, graceful and beautifully choreographed, the battle sequences are as pulse-quickening today as they were more than fifty years ago.

Defining Moment: The rain-soaked finale is the glistening cherry on a deliciously bloodthirsty cake.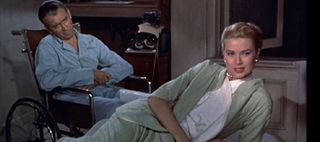 Rear Window (1954)
Why It's The Best: Alfred Hitchcock wrings an immeasurable amount of suspense froma deliciously simple conceit, as recuperating photographer Jimmy Stewart seemingly witnesses a murder in the apartment opposite. The irascible Stewart and a bewitching Grace Kelly make for a delightfully sparky coupling, whilst the stifling New York summer steadily brings the tension to boiling point. Enthralling, romantic and most importantly, thrilling.

Defining Moment: The unbearably nerve-wracking sequence in which Kelly finds herself caught behind enemy lines…