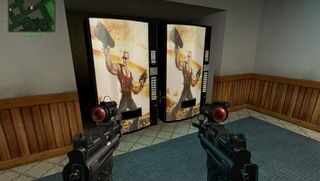 Insert coin
The humble vending machine has been a stock environmental asset in video games for decades. You probably don't even notice it, past your token attempt to make it work every time you find it in a new game (shortly after checking to see if the toilets flush). But you should.
You see, far from being a simple block of stuff with which to fill a spare bit of corridor, the video game vending machine is a medium for vast swathes of eclectic design endeavours. Every one is a unique, individual little snowflake of coin-operated commerce, and each should be studied and valued for its own merits. That's what we're going to do here. Buckle up.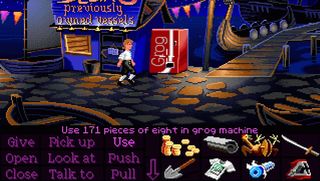 The Secret of Monkey Island
The flagrantly anachronistic one.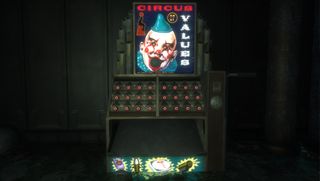 BioShock
The one where the nightmare-clown terrifies you into buying something.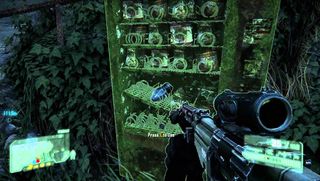 Crysis 3
The one that vends the rocket launcher Easter egg. Meaning that theoretically kids could buy one. Fun for all the family!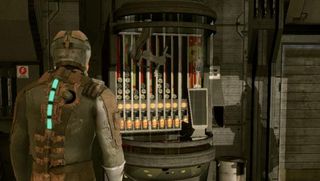 Dead Space
The one that doesn't seem to do anything, but that's okay because the shop around the corner sells industrial death-tools.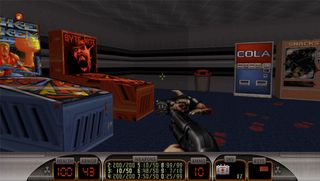 Duke Nukem 3D
The safe, generic, supermarket own-brand one.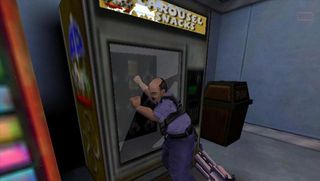 Half-Life: Opposing Force
The one that gives you a free bleeding security guard with every purchase.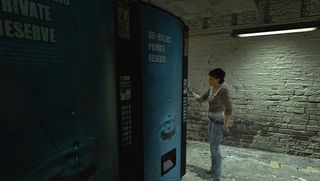 Half-Life 2
The socially oppressive one.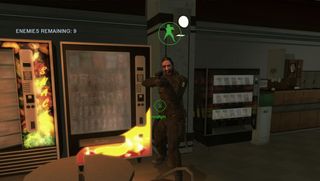 Rainbow Six Vegas 2
The huge one that sells bags of crisps bigger than a man's head.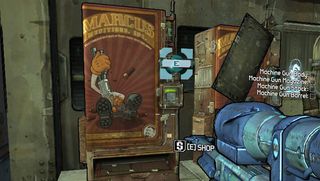 Borderlands
The one with the black sense of humour.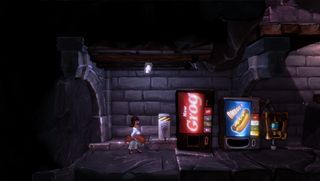 The Cave
The self-referential throw-back one.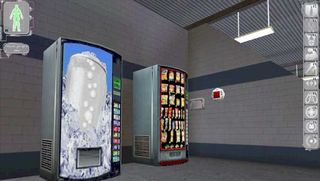 Deus Ex
The one that could do with augmenting its colour saturation.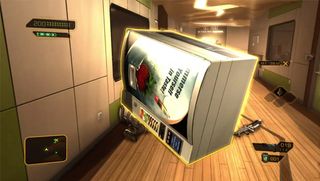 Deus Ex: Human Revolution
The one that you can throw at a man's head. Presumably in a fit of rage because it gave you what you didn't ask for.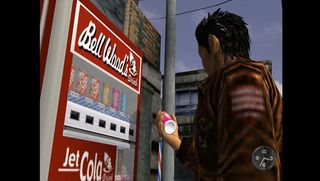 Shenmue
The one that definitely doesn't look like Coca-Cola.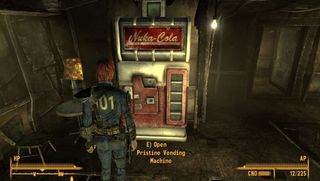 Fallout 3
The one you shouldn't use, because everything in it is probably decades old and will make your gullet glow.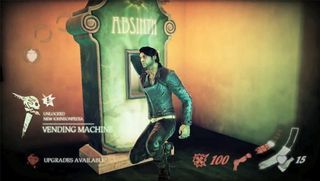 Shadows on the Damned
The one that takes a bit of extra effort, but is well worth it once you realise your soda is 90% proof.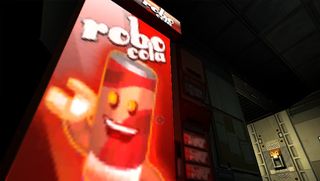 Doom 3
The one with the gleefully murderous mascot.
Pokemon Blue
The one that has to tell you it's a vending machine because it looks like a set of shelves or something.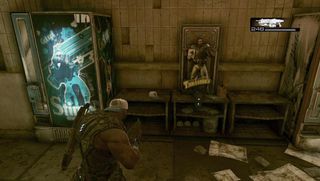 Gears of War 3
The one you ignore because you're too busy looking at yourself, you big narcissist.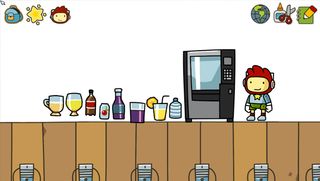 Scribblenauts
The one that probably has a starving cocktail barman trapped inside.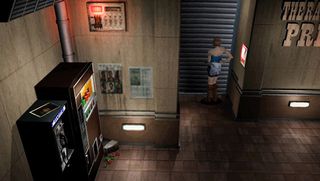 Resident Evil 3
The one that will probably chew your hand off when you try to pick up your purchase. And probably has really limited space for stuff anyway.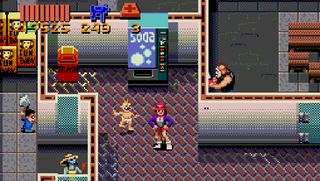 Zombies Ate My Neighbours
The one that should be a tactical nuke, given that soda cans work like grenades. But isn't.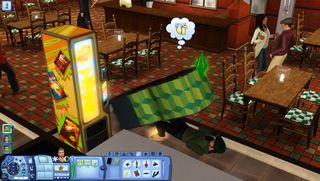 The Sims
The one that will kill you if you so much as think about questioning its 'Exact change only' policy.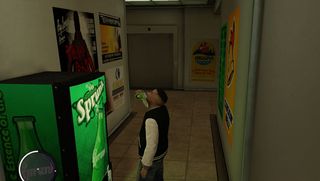 Grand Theft Auto: San Andreas
The one with the slightly rude-sounding name.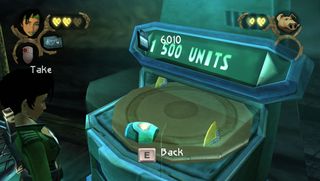 Beyond Good and Evil
The one that looks confusingly like a jukebox, and isn't designed to hold a particularly economical amount of stuff.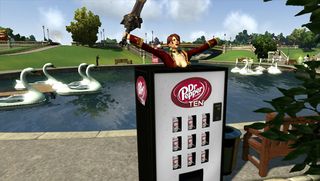 PlayStation Home (remember that?)
The shameless product-placement one.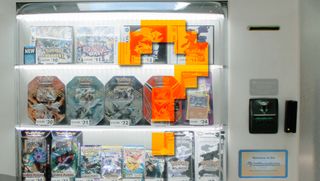 Vendi, vidi, vici