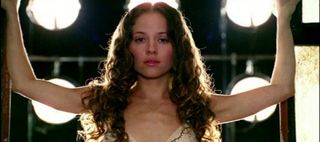 Margarita Levieva
The Girl: Toyed with Ashton Kutcher's emotions in decent romantic drama Spread and took a trip back to the '80s as flirty fairground worker Lisa P in Adventureland . Has a busy year coming up, with The Lincoln Lawyer , Knights Of Badassdom and The Stand Up all in the can.
Bond Name: Henrietta Rug
Bond Backstory: Has just moved to London after marrying a rich oil tycoon, but is miserable as a trophy wife. Can Bond bring some excitement to her life?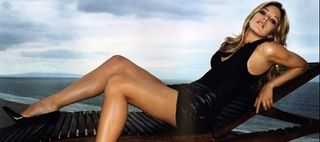 Sarah Roemer
The Girl: San Diego native who most memorably turned up as Shia LaBeouf's neighbour in 2007 teen thriller Disturbia . Has kept a low profile since, though this year has three films on the horizon, including Ben Barnes vehicle Locked In and Donald Sutherland comedy The Con Artist .
Bond Name: Faye Slift
Bond Backstory: Faye dreamed of becoming a singing sensation, but has ended up working in a downtown bar where all manner of nefarious dealings are going on…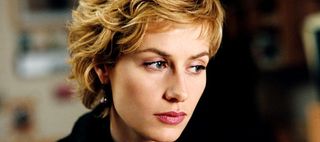 Ccile De France
The Girl: Turned heads this year and last as one of the best things in Clint Eastwood's otherwise dreary Hereafter . Also starred in quality French thriller Mesrine: Killer Instinct , as well as disturbing 2003 horror Switchblade Romance .
Bond Name: Ophelia Paine
Bond Backstory: The museum where Ophelia works as an art curator is robbed while she's still on shift. Is she a suspect?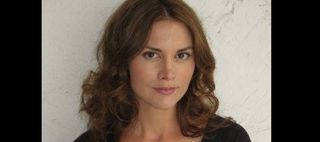 Alice Parkinson
The Girl: Appeared briefly as Wolverine's mother in X-Men Origins: Wolverine , performed as one of the wild things in 2009's dreamy adap Where The Wild Things Are , and heads into dark waters this year with James Cameron's Sanctum .
Bond Name: Flangela Munchhausen
Bond Backstory: An Italian shop owner, Flangela's dark past saw her selling guns on the streets to anybody who wanted them. Though keen to forget those days, she's finding it increasingly difficult to bury her past – especially when a mysterious stranger kidnaps her daughter.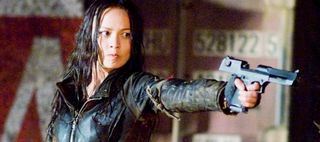 Moon Bloodgood
The Girl: Kicked booty as underused future freedom fighter Blair Williams in Terminator Salvation and has stuck mostly to TV since with turns in Burn Notice and Human Target . Will next be seen opposite Dwayne Johnson in Faster and in Josh Stolberg's Conception .
Bond Name: Hilda Clime
Bond Backstory: Hilda's been a teacher for five years, but used to work as an 'entertainer' at her uncle's club, before she fled after the death of a powerful patron…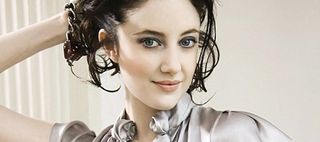 Andrea Riseborough
The Girl: Newcastle native who was nominated for a BAFTA for her turn as Margaret Thatcher in The Long Walk To Finchley . Made waves with mini-series The Devil's Whore , and will soon be seen in the new version of Brighton Rock opposite Sam Riley.
Bond Name: Ana Rack
Bond Backstory: Trainspotting aficionado Ana travels the country over, living day to day on whichever train takes her fancy. On one such journey she bumps into Bond, who's investigating a plan to blow up the very train they're on…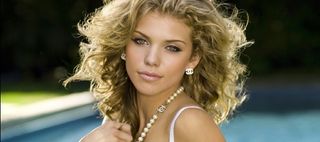 AnnaLynne McCord
The Girl: Made an auspicious debut in horror Middle Of Nowhere before starring as Car Jacking Girl in Transporter 2 . Has been making teenager's lives miserable in shiny soap 90210 . Will appear on the big screen this year in Val Kilmer actioner Blood Out and horror Two Wolves .
Bond Name: Wanda Doff
Bond Backstory: Rich and full of herself (we're not typecasting, honest), Wanda's kidnapped by rivals of her wealthy father. But whose side is she really on?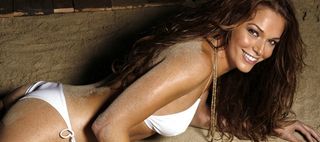 Amanda Righetti
The Girl: TV stalwart who's appeared in everything from CSI, The O.C. and Entourage to North Shore and The Mentalist . Big screen work includes Role Models and the good-looking but pointless Friday The 13th remake.
Bond Name: Celia Fate
Bond Backstory: Likes dangerous man a bit too much, and has found herself involved with a mean snake breeder who has threatened to leave her in the snake cage with a very hungry slitherer if she ever betrays him…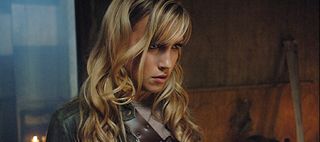 Katie Cassidy
The Girl: Showed off some serious fighting skills for six episodes of Supernatural before being replaced, then pitched up in the abandoned Melrose Place reboot. On her way to the set of Gossip Girl , found time to star in the dreckful A Nightmare On Elm Street remake.
Bond Name: Cybil Wrights
Bond Backstory: Works as a waitress during the day, but is secretly a street-pacing vigilante by night. After losing her fiancé in a bloody mugging, she sees it as her responsibility to keep the streets clean.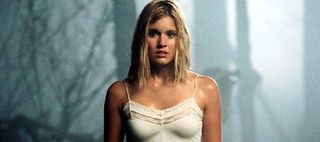 Maggie Grace
The Girl: Played Liam Neeson's daughter in 2008 thriller Taken before appearing in Knight And Day and Faster . Is currently filming two-part Twilight franchise-capper Breaking Dawn as thousand year old veggie vampire Irina.
Bond Name: Dusty Rhodes
Bond Backstory: A travelling artist who sells her work wherever she lands, Dusty falls in with the wrong crowd during an arty get-together that ends in bloodshed.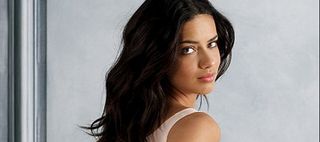 Adriana Lima
The Girl: Currently working as a popular Victoria's Secret model, is married to Serbian basketball player Marko Jari. Has appeared as herself in Ugly Betty and How I Met Your Mother , and starred opposite Mickey Rourke in 2001 short film The Follow .
Bond Name: Ivana Dayov
Bond Backstory: A nurse at a London hospital, having transferred from the States, Ivana tends to Bond when he's discovered battered and bruised in the streets, and forms a relationship with him.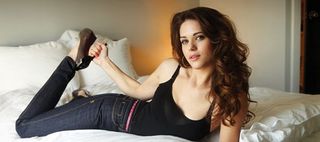 Lyndsy Fonseca
The Girl: Currently holding her own opposite Maggie Q as a kick-ass female in TV's Nikita – which is fitting seeing as she appeared in the film adaptation of Kick-Ass just last year. Has also appeared in Hot Tub Time Machine , and John Carpenter's horror comeback The Ward .
Bond Name: Sue Age
Bond Backstory: A homeless drifter, Sue's taken up residence in the tunnels underneath London and finds whatever work she can. But who is she really?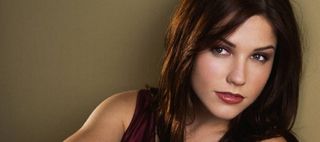 Sophie Bush
The Girl: Hung around in One Tree Hill for 174 episodes (and counting), while taking time to film a guest spot in Nip/Tuck . Film work has been left wanting slightly, with low-rent horrors like Stay Alive and The Hitcher taking precedence. Should fix that this year with Chalet Girl .
Bond Name: Clare Voiant
Bond Backstory: Peddles her psychic powers to the general public. When she predicts the death of a wealthy tycoon, she's kidnapped by his goons and forced to tell their future. Is she really gifted with The Sight?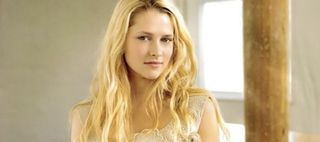 Teresa Palmer
The Girl: Being set up as 2011's most bitchin' fighting female with book adap I Am Number Four , and has new Mad Max film Fury Road on her slate. Pitched up previously in December Boys, Wolf Creek and The Sorcerer's Apprentice . Next up: Topher Grace comedy Take Me Home Tonight .
Bond Name: Carmen Geddit
Bond Backstory: Assistant to an Australian ambassador, Carmen likes men – a lot. But when she wakes up next to the dead body of a man she picked up the night before, she's the prime suspect.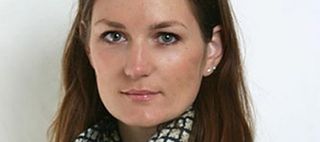 Cecilia Foss
The Girl: Norwegian former presenter just starting out in the acting industry, and has already made appearances in Life On Mars and Gossip Girl . Appeared in last year's actionfest Salt (as The Ritual Matchmaker) and can be seen as a Beatnik Poet in this year's James Franco vehicle Howl .
Bond Name: Nora Bone
Bond Backstory: A student at a veterinary college, Nora falls asleep while studying one night and is woken up by the howling of the dogs in the college's care. She finds them all dead…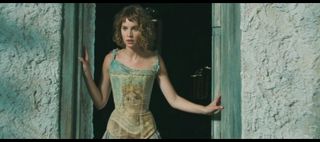 Felicity Jones
The Girl: Birmingham-born Brit who's signed up for 2012 fairytale rethink Snow White And The Huntsman , and will this year appear in Chalet Girl and The Tempest . Cropped up last year in Cemetery Junction , and had a role in Doctor Who episode 'The Unicorn And The Wasp'.
Bond Name: Sadie Word
Bond Backstory: A young member of MI6, Sadie's history is classified. When she's assigned to work with Bond, however, it could prove vital in a case involving a plot to kill Prince William.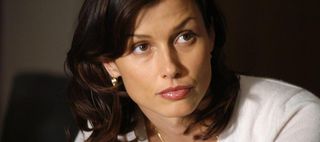 Bridget Moynahan
The Girl: Remembered fondly by Sex And The City fans as the harlot who married Mr Big before Carrie did, Moynahan also turned up in sci-fi I, Robot, Coyote Ugly and 2007 comedy Noise . Will next be seen facing aliens in Battle: Los Angeles .
Bond Name: Sarah Naide
Bond Backstory: One of the few women to ever have gotten under Bond's skin, Sarah once worked at MI6 but left when she realised Bond would never love her. Now works in a garden centre.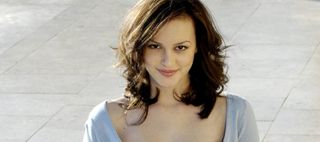 Leighton Meester
The Girl: Deliciously conniving as rich girl Blair Waldorf in teen soap Gossip Girl , had tiny roles in last year's Date Night and Going The Distance . Is heading up Single White Female -esque The Roommate this year, as well as appearing in Gwyneth Paltrow musical Country Strong .
Bond Name: Selma Bodie
Bond Backstory: A young magazine journalist, Selma is investigating a strange man who she's caught on CCTV footage killing a well-known crime boss. But that strange man turns out to be Bond…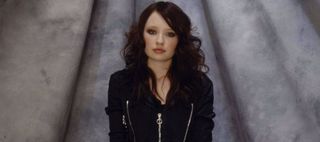 Emily Browning
The Girl: Near unrecognisable as the white-blonde Baby Doll in the upcoming Sucker Punch , Browning got her big break with Lemony Snicket's A Series Of Unfortunate Events . Also turned up in Ned Kelly and The Uninvited.
Bond Name: Linda Hand
Bond Backstory: Linda's a charity worker whose fundraiser is crashed by a mob boss who wants the cash for himself.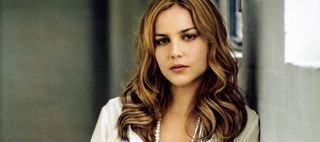 Abbie Cornish
The Girl: Another Sucker Punch girl, this one the Australian star of period drama Bright Star . Lent her voice to an episode of Robot Chicken , as well as Legends Of The Guardians: The Owls Of Ga'Hoole . Has Neil Burger thriller Limitless and Madonna's romcom W.E . on the horizon.
Bond Name: Anita Mann
Bond Backstory: Anita's past as a prostitute comes back to haunt her when one of her clients dies wearing one of her old dresses. Revenge or a set-up? Bond decides.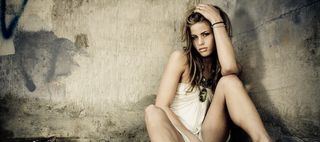 Marielle Jaffe
The Girl: Made her entrance in last year's high school drama Locked In before cropping up as 'Aphrodite Girl' in Percy Jackson And The Lightning Thief . Will get a serious profile boost in this year's Scream 4 , in which she plays a (stab-worthy) friend of Hayden Panettiere and Emma Robert.
Bond Name: Devoida Taste
Bond Backstory: Raised by gypsies in the outskirts of Manchester, Dev found a way to make money when she fell in with a street gang, and worked her way up to become the girlfriend of a renowned Manchester mob boss.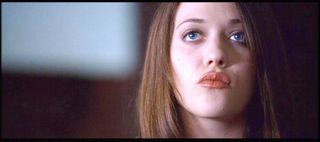 Kat Dennings
The Girl: Starring opposite Natalie Portman in this year's Thor . Had less mainstream success in the indified likes of Nick And Norah and Defendor . Gave good pout in US TV shows Sex And The City , Without Trace, E.R and Raising Dad .
Bond Name: Eileen Dover
Bond Backstory: Daughter to a high-end businessman who built his empire on the backs of third world debt (or something), Leen is a computer whizz who uncovers files on her pa's Macbook containing designs for an operation that could turn the whole of Africa into a giant crater. On the run, she bumps into Bond…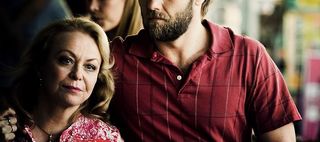 Jackie Weaver
The Girl: Alright, woman. Terrified and delighted in equal measure as the devilish matriarch of a law-flouting family in Animal Kingdom . Surprisingly for an Aussie, hasn't made a single appearance on Home And Away or Neighbours .
Bond Name: Sheila Blidge
Bond Backstory: Used to work with Q in a secret operations unit, but disappeared 10 years ago never to be heard of again. Now she's back and Q's new boss, but is she trustworthy?