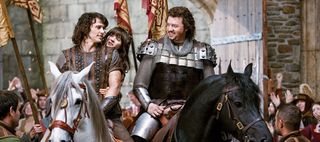 Your Highness (2011)
The Prince: Prince Fabious (James Franco). He's set to marry his beautiful virgin fiancee Belladonna (Zooey Deschanel), before she's kidnapped by sorcerer Leezar (Justin Theroux).

Most Heroic Moment: The square-jawed, tousled-haired royal lives and breathes heroism, so it's without batting an eyelid that he decides to set off and rescue his betrothed before she's impregnated with a dragon (seriously). Shame the rest of his crew aren't quite so noble though.

If He Was A Villain: He'd probably be fairly wimpy, like Spider-Man 's Harry Osborn, Franco's other notable screen villain. More of a spoilt brat than a brooding dark lord.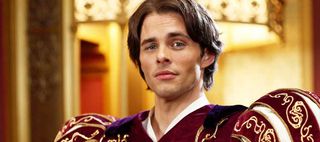 Enchanted (2007)
The Prince: Prince Edward (James Marsden), of magical (and animated) kingdom of Andalasia. Edward's not afraid to get in touch with the Broadway performer within when it comes to bursting into song, and he's always got time to chat with his animal friends.

Most Heroic Moment: Despite his musical tendencies, he does somewhat naively head to New York to rescue Giselle (Amy Adams), and his heroic highpoint is probably when he decides to tackle the "steel beast" roaming the streets (it's a bus).

If He Was A Villain: He'd probably be a bit too wet behind the ears to come up with any sort of fiendishly-complicated plan.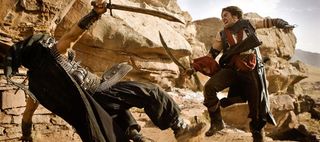 Prince of Persia: The Sands of Time (2010)
The Prince: Dastan (Jake Gyllenhaal) is the adopted son of Persian king Sharaman, and source of much disgruntlement to his 'biologically royal' brothers Tus and Garsiv. He also needs to treat his uncle Nizam with the same wariness you'd approach any Ben Kingsley character.

Most Heroic Moment: It'd probably be when he takes on the deadly warrior bad guys known as hassansins and armed with all manner of show-offy weapons. Then again, most things are probably a lot easier when you've got a dagger that can turn back time.

If He Was A Villain: He'd probably get on a lot better with the rest of his family, who seem to have some sort of evil gene.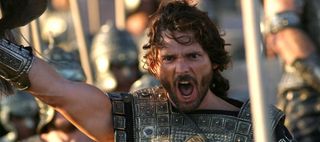 Troy (2004)
The Prince: Hector (Eric Bana) gives Brad Pitt's Achilles a run for his money in the ultimate male stakes. His heroism is magnified somewhat by the fact he has such a sappy younger brother, Paris (Orlando Bloom).

Most Heroic Moment: He has several to be fair, protecting his home from an invasion inspired by Paris' strategically ill-advised hanky-panky with Spartan queen Helen. His ultimate, though, is probably his impressive final showdown with Achilles, which results in his noble death.

If He Was A Villain: He'd probably off his irritating younger sibling in the first act. Bad guys are pretty ruthless when it comes to dead weight in the family.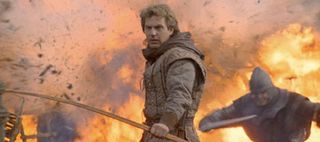 Robin Hood: Prince of Thieves (1991)
The Prince: Robin of Loxley (Kevin Costner). Not an actual prince, but he is the ruler of a nifty treehouse community of honourable thieves. Plus, Richard the Lionheart will probably sort him out with some sort of token sovereignty when he's back from the crusades.

Most Heroic Moment: He's pretty skilled with a bow, so it'd probably be the slo-mo moment he saves half-brother Will Scarlett with a flaming arrow. Either that, or when he interrupts the sheriff's wedding by swinging in through the window on an embroidered curtain. No, definitely the first one.

If He Was A Villain: Then they'd probably actually cast an Englishman in the role.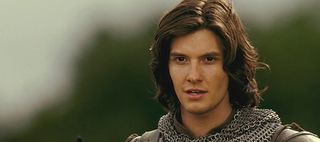 The Chronicles of Narnia: Prince Caspian (2008)
The Prince: Prince Caspian (Ben Barnes), obviously. Though he's been ousted from the throne, and needs the Pevensie kids to help him reclaim it.

Most Heroic Moment: Caspian may look the part, but this is a man who uses an 'enchanted horn' to get help from four schoolkids. That said, he does at least get to prove himself in the final battle between the Narnians and the Telmarines.

If He Was A Villain: He'd probably play up the Spanish accent even more. And there's no way his hair would be that glossy.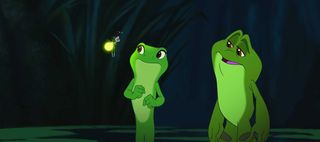 The Princess and the Frog (2009)
The Prince: Prince Naveen (Bruno Campos), a broke royal from Maldonia looking to land a rich wife in New Orleans and continue his playboy lifestyle. His plans are set back somewhat when he's transformed into an amphibian.

Most Heroic Moment: He proves himself to be pretty resourceful when it comes to fending off three hunters in the bayou, though helping Tiana to prepare a gumbo is probably his most significant 'heroic' achievement on, like, a personal scale.

If He Was A Villain: He'd need to be transformed into a more threatening animal really, as a frog just wouldn't be taken seriously. There's no way he'd be caught dead finely dicing mushrooms either…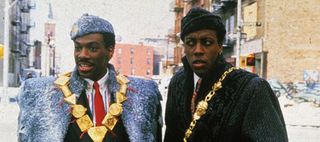 Coming to America (1988)
The Prince: Prince Akeem Joffer (Eddie Murphy). Ahead of his arranged marriage, the heir to the throne of Zamunda travels to the US (under the guise of 'sowing his royal oats') to see if he can find a woman who loves him for himself.

Most Heroic Moment: Considering the nature of his mission, he doesn't get involved in any physical stuff, but he does prove his social worth by working in a knock-off McDonald's.

If He Was A Villain: The film would become a harrowing dictatorship drama about political strife in Zamunda, rather than ribald comedy.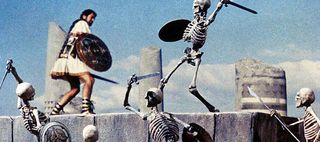 Jason and the Argonauts (1963)
The Prince: Jason (Todd Armstrong), he of 'the golden fleece' fame. Although he's usurped to the throne by murderous Pelias, who offs Jason's father and supplants him as ruler of the kingdom.

Most Heroic Moment: There are plenty to choose from: on his route to Colchis he encounters harpies, a hydra and Talos. But the coolest moment has got to be his battle with the armoured skeletons at the movie's climax.

If He Was A Villain: He'd be created by Ray Harryhausen's glorious stop-motion animation.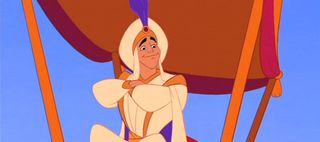 Aladdin (1992)
The Prince: Prince Ali Ababwa (Scott Weigner), who's actually street rat Aladdin cannily disguised by his first wish from Robin Williams' Genie. He comes with a fairly persuasive musical introduction too.

Most Heroic Moment: As Ali Ababwa, he doesn't do much in the way of heroism (crooning A Whole New World doesn't really count) and is generally pretty selfish. He redeems himself later when it comes to taking on Jafar, who has irritatingly made himself the world's most powerful sorcerer.

If He Was A Villain: He'd have to trade in his sidekick. Fez-wearing monkey Apu is just too cute to be involved in evildoing.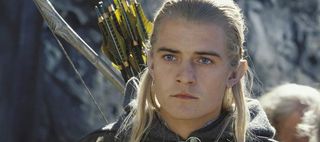 The Lord of the Rings trilogy (2001-2003)
The Prince: Legolas (Orlando Bloom), whose Elven modesty makes it easy to forget that he's actually royalty (he's the son of Thranduil, King of the Woodland Realm of Northern Mirkwood).

Most Heroic Moment: The green-clad, platinum blond archer was gifted several cheerworthy moments throughout Peter Jackson's epic fantasy trilogy (flawless bow skills, shield-boarding) but his real show-stopper came in Part III , when he despatched an oliphaunt and all of its Easterling passengers in one impressive sequence.

If He Was A Villain: He's got the genes to make a fine Aryan overlord...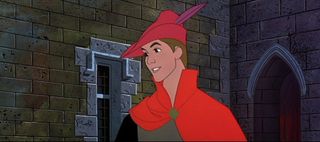 Sleeping Beauty (1959)
The Prince: Prince Phillip (Bill Shirley). Notable for looking about 21, but having the singing voice of an 80-year-old.

Most Heroic Moment: When he's done breaking into song in the forest and seducing barely-legal princesses, he gets to prove his action chops by battling the evil witch Maleficent, which involves struggling through a forest of thorns and slaying the witch's dragon form.

If He Was A Villain: He'd need to trade in his snazzy red cloak for something with a little more diabolical style.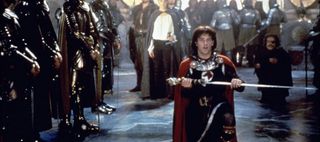 Prince Valiant (1997)
The Prince: That would be Prince Valiant ( True Blood star Stephen Moyer), though at the beginning of the movie he's a lowly squire who doesn't realise he has blue blood, something he discovers while escorting Princess Ilene (Katherine Heigl) back to Wales.

Most Heroic Moment: The modest budget doesn't really stretch to much epic gallantry, but he deserves his dues for fighting Thomas Kretschmann's bald-headed villain Thagnar, and keeping a straight face while doing so.

If He Was A Villain: That name would have to go, but Prince Vicious just doesn't have the same ring to it…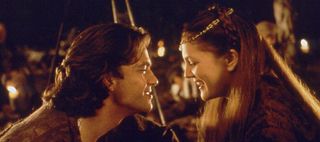 Ever After (1998)
The Prince: Prince Henry (Dougray Scott), who appears in this realistic take on Cinderella , which arrived many years before fairytales became the 'in' thing…

Most Heroic Moment: This being something of a revisionist-feminist version of the classic tale, Henry doesn't have to do much swashbuckling to appease Drew Barrymore's Cinders stand-in Danielle, as she's pretty capable of taking care of herself. He only really springs into action to save Leonardo Da Vinci's Mona Lisa from a band of thieves…

If He Was A Villain: He'd have Danielle scrubbing the palace floors in no time.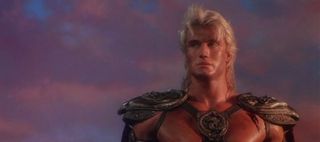 Masters of the Universe (1987)
The Prince: He-Man (Dolph Lundgren), whose royal identity as Prince Adam of Eternia is sadly neglected throughout the movie.

Most Heroic Moment: There's plenty to choose from as he battles Skeletor's minions across Eternia and California, occasionally on a hoverboard, always with his granite pecs out. His final duel with Skeletor probably clinches it for pomp, though.

If He Was A Villain: Dolph's bronzed, Swedish features and lavish blond mullet would be hidden beneath unconvincing, immobile prosthetics.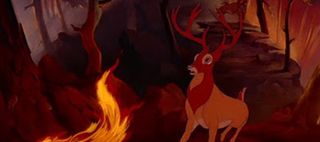 Bambi (1942)
The Prince: Bambi, the effeminate animated deer. His harsh upbringing includes being left under the watch of his disciplinarian father after his mother is gunned down by pesky humans in one of cinema's most famous, and effective, tear-jerking scenes.

Most Heroic Moment: When the pesky humans come back to burn down the forest, grown-up Bambi does his bit for his mate by fending off some hunting dogs, before evading the spreading fire and claiming his princely title.

If He Was A Villain: He'd exact his revenge on the world's pesky humans by launching an all out genocide on mothers everywhere.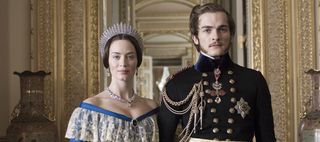 The Young Victoria (2009)
The Prince: Prince Albert (Rupert Friend), the German royal who married the young Queen Victoria to become Prince Consort. The dashing, moustachioed prince has his work cut out pursuing the queen via romantic correspondence and frequent trips to Blighty.

Most Heroic Moment: He gets to show that he could have cut it as an action man by taking a bullet to protect his wife from assassination. Perhaps Seth Grahame-Smith should take Albert as the subject of his next historical fantasy?

If He Was A Villain? That moustache would be getting a damn good twiddling, no doubt about it.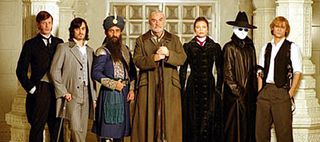 The League of Extraordinary Gentlemen (2003)
The Prince: Captain Nemo (Naseeruddin Shah) is actually Prince Dakker of Bundelkund, despite turning his back on land folk. He's also one of the few character's in LXG to retain any dignity in the jump from graphic novel to screen.

Most Heroic Moment: Sadly the film doesn't give him much chance to demonstrate his potential for cool, but the nearest he gets to putting the Nautilus through its paces is the exploding-Venice set-piece.

If He Was A Villain: His slick gadgets and underwater lifestyle would have the most extravagant of Bond villains retiring in shame.

Any heroic princes you'd care to add to the list? Let's have your recommendations below...