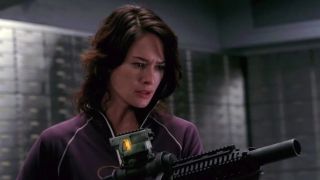 These shows deserve a second chance
Netflix is the number one name to save your favourite cancelled show, and it's not hard to see why - it's making some great TV all by itself, and has a keen eye for picking up other channel's shows when no one else will.
As a result almost every cancellation is immediately followed by a 'bring it back on Netflix' petition (and Dredd, always Dredd). Fueled by the fact that it has happened - look at programs like Gilmore Girls and Arrested Development, brought back from the dead thanks to fan demand. Licensing and logistics might not always be on our side, whether it's an aging cast or well guarded license, but we can dream can't we? And some of these might actually happen (Hannibal increasing seems like a matter of time, for example). So here are our top picks for TV shows that Netflix has to bring back.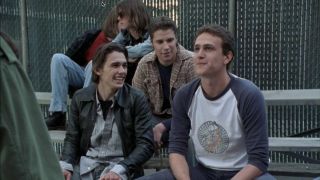 20. Freaks and Geeks
The TV show: It's amazing to think that one season of this show launched the careers of practically all of its leading actors. What's most jaw-dropping, though, is how it was cancelled before any of the storylines were wrapped. Created by Paul Feig, he of Bridesmaids, Spy and Ghostbusters fame, and produced by Judd Apatow, it's a period piece set during the 1980s about a bunch of high school outsiders.
Why Netflix needs to bring it back: Revivals are all the rage! Shows like The X-Files, Gilmore Girls and Prison Break are picking up years later to continue stories. Why not Freaks and Geeks? Lindsay's future was left wide open: would she embark on the academic summit for the summer? But perhaps more importantly was the matter of James Franco's Daniel. Last we saw, he was in the early stages of switching over from the freaks to the geeks. If the show were to pick up now, in real time, it'd be interesting to see how that change affected his future.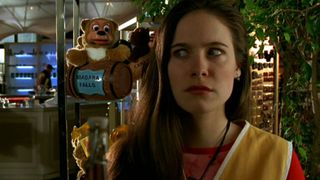 19. Wonderfalls
The TV show: Before Pushing Daisies and Hannibal, Bryan Fuller created a fantastic little series packed with all of his trademark oddities and a lot of heart. Hannibal's Caroline Dhavernas stars as Jaye Tyler, a graduate working at a Niagara Falls gift shop who hears voices. Not evil ones, they're actually trying to help her achieve something more with life, and present themselves through random objects. Like animal figurines. It's quirky magic.
Why Netflix needs to bring it back: Fuller, and executive producer Tim Minear (who worked on Buffy), already drafted out ideas for seasons 3 and 4, continuing Jaye's story. The rough ideas are there. All this needs is a writer and showrunner to sharpen up those plans for Jaye's future, that happened to include her being institutionalised with 'Joan of Arc syndrome' and being looked upon as a spiritual leader. Sounds very Wonderfalls.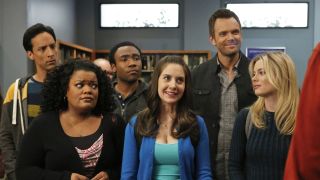 18. Community
The TV show: The trials and tribulations of high schoolers and college kids is well-trod territory in television. That's why Dan Harmon's series stood out. It took a misfit bunch of students of all ages, led by Joel McHale's smarmy ex-lawyer, and threw them into the community college setting. It's self-aware, silly, moving, and perfect if you're a popular culture obsessive.
Why Netflix needs to bring it back: Six seasons and a movie ring any bells? That was the show's ongoing mantra, and for a while it looked like it wouldn't make it to five seasons. It did and then landed an extra season at Yahoo Screens. Yeah, it didn't do so well over there - it could do with a Netflix boost.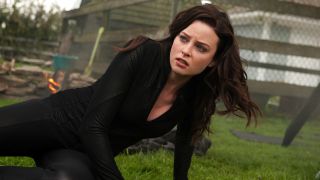 17. Continuum
The TV show: This Canadian series brings together time-hopping antics into a police procedural setting. It's stronger than Minority Report, which sorta dabbled with the same themes to lesser effect. The show centers on a cop from the year 2077 who jumps back to present day Vancouver to take out a terrorist group plotting to destroy corporations that will one day rule the world.
Why Netflix needs to bring it back: Continuum already suffered when the network cut short its final season to a mere seven episodes. It might have wrapped up that season three cliffhanger, but there's still more to explore for officer Kiera Cameron.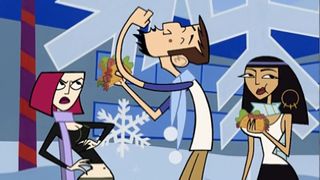 16. Clone High
The TV show: A true cult classic pulled from the schedule for being a bit too edgy. Years before The LEGO Movie was a glint in their eye, Phil Lord and Chris Miller brought their animation skills to Clone High, a bizarre riff on pious after-school specials. The high school in question is populated by cloned version of historical figures, whose teenage selves are, ahem, rather different.
Why Netflix needs to bring it back: The show has the perfect trifecta: Lord, Miller and Scrubs' Bill Lawrence. It's the type of irreverent, un-PC humor that needs a chance to be see by an actual audience. C'mon, who watches MTV for the cartoons anymore?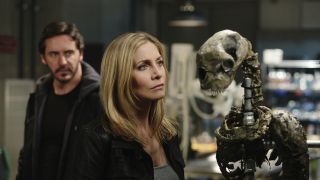 15. V
The TV show: We're talking the reboot, not the original one, that would make this a revival of a remake. Semantics, bah! Described as a "reimagining" of the '80s version, the series follows the experiences of FBI agent Erica (played by Lost's Elizabeth Mitchell) as she attempts to figure out what a supposedly friendly alien race who call themselves Visitors really want with Earth. Can you see where it's headed?
Why Netflix needs to bring it back: That ending. Things were left unresolved but with a distinct "everything's going to hell" type of vibe for Earth. This definitely irked fans who would have enjoyed seeing Erica kick serious extraterrestrial butt.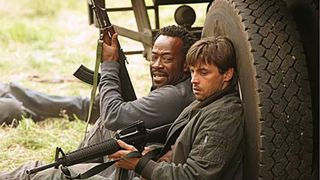 14. Jericho
The TV show: Scream's Skeet Ulrich leads this thriller about a small town in Kansas in the aftermath of a nuclear attack on the United States. Jericho has citizens from every walk of life, making the town's attempt to rebuild after the attack all the more compelling. With its interwoven plots and twists, it's a great glimpse into how people really behave when the shit hits the fan.
Why Netflix needs to bring it back: Post-apocalyptic tales remain some of the highest-rated shows. Everyone loves The Walking Dead (and in my eyes Game of Thrones is one too, but that's a theory for another time), so why not bring this back? It already survived its first cancellation after fan demand spurred on a second season; all the episodes are already on Netflix; and with a comic there's plenty of material left to adapt.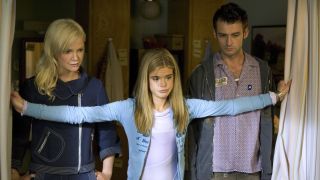 13. Dead Like Me
The TV show: Another Bryan Fuller series that ended too soon dallies with similar themes and styles as his other shows: a spiky concept told with likeable characters. It begins as 18-year-old George Lass (Ellen Muth) dies - she's killed when a falling toilet seat from the Mir space station smacks her in the head. George doesn't go to heaven or hell. She remains on Earth as a reaper, working with an amusing bunch of co-workers who get to experience life beyond life.
Why Netflix needs to bring it back: Fuller bailed after five episodes, saying working on the show (that he created!) was the worst experience of his life. The quality of the series went a little downhill but the material and the concept warrant someone who'll do them justice. What worked so well during the show's brief two season run were the weird relationships between the reapers. Although a wrap-up feature supposedly ended their stories five years later, it'd be a blast to drop in on George and the gang again.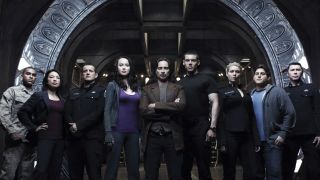 12. Stargate Universe
The TV show: Stargate Universe was a more people-focused show than the rest of the franchise, as it followed the crew of the Destiny, who were lost, Star Trek style, in space. It's character driven exploration created an interesting take on the universe, making it accessible to both fans and newcomers alike.
Why Netflix needs to bring it back: It's cancellation was largely attributed to failing viewing figures. However, that was partly due to it being reshuffled into increasingly less prestigious timeslots. At the time it was likened to shows like Battlestar Galactica and even Lost, with a lot of angry fans making their feelings known when it's cancellation was announced.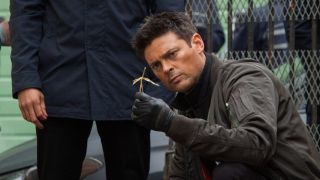 11. Almost Human
The TV show: While at times hit-n-miss, Almost Human braved the cold of Monday nights on Fox and sadly didn't survive. A sci-fi police procedural about a belligerent cop (Karl Urban) and his android partner (Michael Ealy) the show struck out into some unique territory with its gritty genre storytelling.
Why Netflix needs to bring it back: For Karl Urban's sanity. Between this and Dredd, the guy needs a break when it comes to steady work.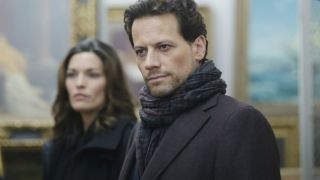 10. Forever
The TV show: All but forgotten already, this 2014-15 ABC show followed Ioan Gruffudd's character Dr. Henry Morgan, a New York City medical examiner who just happens to be a 200-year-old immortal. It was an interesting supernatural take on the procedural crime drama as Morgan solved murders, tried to understand why he can't die and clashed with a 2000-year-old called Adam.
Why Netflix needs to bring it back: While ABC talked about low viewing figures at the time as the reason for the show's cancellation it looks like a lot of people were watching it uncounted on catch up. The fanbase certainly made itself known with a big push to save the show at the time. Aside from that there's just so much potential for a show that plays with the concept of mortality and dips in and out of multiple times periods (without involving vampires).
9. Deadwood
The TV show: As the drunken, bristling Al Swearengen, Ian McShane delivers his finest role to date in HBO's uber-violent western. Being set shortly after the Civil War in a period of lawlessness allows for the series to fly off the rails. Interestingly enough, the crazy activities taking place in the small town of Deadwood, South Dakota are based on actual people who lived there.
Why Netflix needs to bring it back: Oh man, have you not seen the fan petitions for this one? Word is that HBO caved and agreed to wrap up the dangling plots with a movie - but this was arguably the cable network's best genre show. Why not keep it serialised?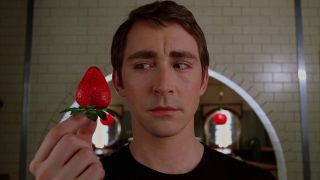 8. Pushing Daisies
The TV show: It won Emmys. It received rave reviews. Nothing could save Pushing Daisies from cancellation. Not even the charming Lee Pace, who stars as Ned, a man able to bring anything back to life simply by touching it. It's a terrific pitch that expands into tons of genres as Ned discovers that those same things will die if he touches them again.
Why Netflix needs to bring it back: Another great Bryan Fuller show that was cancelled. Seriously - this man's a genius and his work keeps getting axed. There'll come a time when he just won't bother, and we might miss out on the best show ever.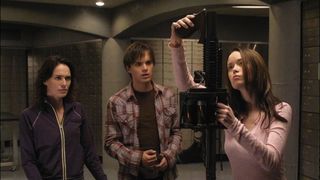 7. Terminator: The Sarah Connor Chronicles
The TV show: Outside of the original cinematic Terminator stories by James Cameron, Josh Friedman's small-screen serial is the best addition to the canon. Like all the crappy sequels, TSCC splinters into a new timeline and follows Sarah and John after the events of Terminator 2. Unlike all those crappy sequels, it feels like an organic part of the chronology created by Cameron; it's action-packed, includes time travel and has amazing characterisation.
Why Netflix needs to bring it back: So many reasons. Apart from the 'this is the only Terminator sequel that's worthy' factor, season two ended on one hell of a cliffhanger. John meets his dad, his uncle and Alison, the human who inspired the Cameron terminator. Why this wasn't given a third season yet Genisys was greenlit remains a mystery.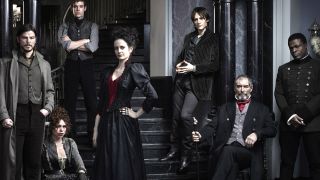 6. Penny Dreadful
The TV show: With its cherry picking of Gothic horror mainstays - vamps, werewolves, Frankenstein, Dorian Grey and so on - Penny Dreadful had plenty to play with. It did a fantastic job of creating a violent, gory sexy horror adventure ably handled by a great cast, lead by Eva Green and Timothy Dalton. Freed from the literally constraints of the character's original stories this wove its way through a captivating Victorian London filled with monsters and confrontation.
Why Netflix needs to bring it back: While the show's creator John Logan seemed adamant that three seasons was enough, it feels like there's still plenty to do. And the fact that the series has been immediately continued in comic book form by co-executive producer Chris King suggests there was plenty more the show could have done.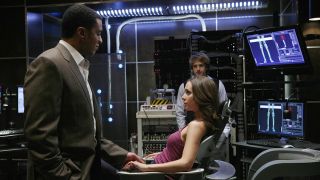 5. Dollhouse
The TV show: One of Joss Whedon's best shows that was cancelled way too soon that isn't Firefly. Dollhouse often gets the short shrift in relation to other Whedonverse shows - but why? It's concept borders on sci-fi and adventure (similar to Fringe) and stars Eliza Dushku as Echo, an Active 'doll' who works for an organisation that offers its clientele any type of individual they desire. Depending on customer requests, the dolls are given new personalities and skills and wiped clean after each assignment.
Why Netflix needs to bring it back: Apparently, the reason Fox didn't cancel it after the first season wasn't due to good ratings. It was fear of Whedon fans ransacking the network, so it was given a second season that hurriedly pulled together the story, and was then dropped. There's ways around the series' fast ending that could easily spill out into a new story for Echo.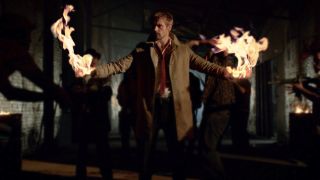 4. Constantine
The TV show: Constantine struggled from the start to land an audience on NBC. It's not hard to see why, when the network tried to sell an irreverent, chain-smoking occult detective to a widespread audience. It wobbled a little to start with and found its footing right when the cancellation order came in. A damn shame, as John Constantine's mystery-solving was a lot of fun.
Why Netflix needs to bring it back: Producer David Goyer - who's dabbled in Marvel and DC adaptations - says that the problem wasn't the content, but the network choice. Had Constantine been aired on a cable network its ratings wouldn't have been an issue. Netflix could win big with this, especially in light of Daredevil's success; viewers are lapping up the troubled superhero thing.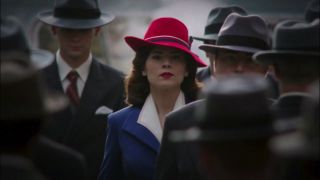 3. Marvel's Agent Carter
The TV show: Oh, Peggy. Hayley Atwell reprises her role from the as the take-no-shit SSR agent, Peggy Carter, kicking ass and taking names. Not wanting to have Atwell saddled in elderly prosthetics - as she was last seen in the movies - the show takes place in the 1940s where Peggy tussles with threats that emerge in post-World War II America.
Why Netflix needs to bring it back: Atwell is simply brilliant. This show is the second Marvel-inspired series with a female lead - and it's equally as powerful as Netflix's own Jessica Jones.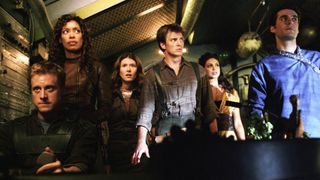 2. Firefly
The TV show: You knew this was going to be at number one. Joss Whedon's cowboys in space serial only squeezed out one season. And boy, is it a corker. Taking the typical Whedon tropes (ragtag bunch of misfits, genre setting, punchy dialogue) he spins a great blend of sci-fi and action following the crew of the Serenity across the universe. The cast's at the top of their game and the storylines feel fresh.
Why Netflix needs to bring it back: Let's pretend the wrap-up movie Serenity doesn't exist. Netflix would score MAJOR points for reviving this series. Even if the amount of fans who've petitioned for its return aren't in the millions, the word-of-mouth and social media activity would generate tons of free press for them. But really, they need to bring it back for this one reason: *spoiler alert*... to correct Wash's fate.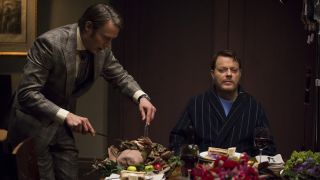 1. Hannibal
The TV show: Okay, okay, I swear, this is the last entry that's from Bryan Fuller. Creepy, lurid and beautifully-shot, Hannibal is unlike any other TV series in recent memory. It's based on Thomas Harris' original novels, and most people are familiar with the characters from the movies. And yet, it's entirely its own beast. A fucked-up psychological thriller with Hugh Dancy's criminal profiler Will Graham caught in the crosshairs of Mads Mikkelsen's chilling villain, Hannibal Lecter, you won't want to even think about food after watching this.
Why Netflix needs to bring it back: We only got three seasons but boy, they were something else. If these episodes are indicative of how much Fuller transformed Harris' source material, imagine what he would have done by the time he reached Silence of the Lambs. Yeah, that's where he was planning to go for season 4.