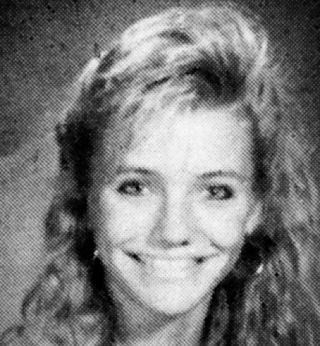 From cute kid...
She was born in 1972 to to a Cuban-American father and an Anglo-German mother and spent a lot more time around lads than ladies. " I grew up with a lot of boys. I probably have a lot of testosterone for a woman."
A stoner as a teenager, this all-blonde beauty spent her days as a beach bum, though the life wasn't as glamorous as it seems. The beach was 2 hours away by bus...
So who is it?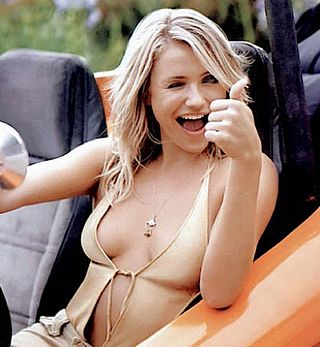 ...To blonde star
Cameron Diaz!

Diaz describes her childhood as being "adventurous, independent, and tough."

She left home at 16 to see the world and for the next five years, she lived in Japan, Australia, Mexico, Morocco, and Paris working as a model for the the Elite agency.

Among her youthful modelling credits are shoots for Mademoiselle, Seventeen, Calvin Klein, Levi's, and Coca-Cola.

Before her sexy job, she admits that she spent most of her early teen days soaking up the sun and eating junk food. Harsh...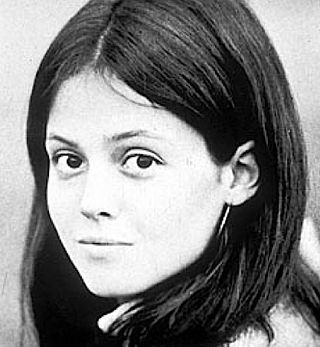 From class clown...
This winsome young woman was born in 1949, and nearly got lumbered with the name Flavia thanks to her father's obsession with Roman history.
Thankfully, Susan Alexander avoided that fate, though childhood wasn't all easy.
At the various private schools she attended, she was mocked for being taller than most of her classmates (she was 5' 10" at 13) and became a class joker to distract attention.
While she's done lots of comedy work since, she's really known for an iconic action role.
Who is she?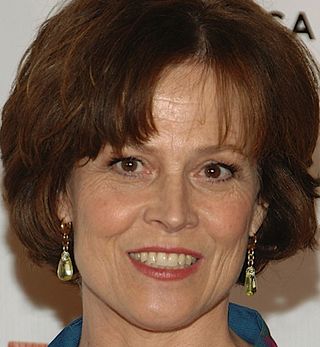 ...To no-nonsense broad
Sigourney Weaver!
Weaver was born in New York in 1949 and by the age of 10, her family - actress mother Elizabeth Inglis and TV producer father Sylvester Weaver Jr and older brother Trajan - had lived in 30 different houses.
According to the actress, she took a long time to find her true self: "I was one of those people who take so long to coalesce into a definite person - just this big blob going through adolescence, trying to take in everything."
And she nabbed the name Sigourney at 14 based on a minor character in The Great Gatsby.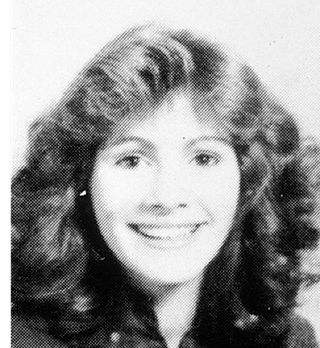 From picture perfect...
It's not that hard to believe that this smiley, attractive girl from Smyrna, Georgia turned into one of America's most famous actresses, but that wasn't her original career plan.
A love of animals had her setting her sights on veterinary school, before switching to pursue journalism. But her family couldn't afford to send her to college.
"We didn't have the money, though my mom probably could have scraped it together. I probably could have applied myself more at school and gotten better grades to get a scholarship. So it's not really, 'Wah, wah, wah... I didn't get to go to college.' I have yearnings to go back to school every other week. It just wasn't my path."
And who is she?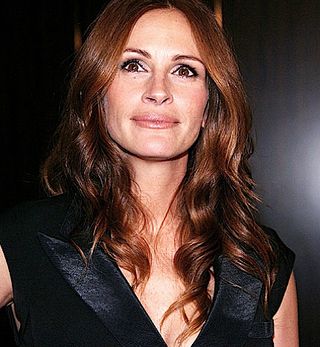 ... To America's sweetheart
Julia Roberts!
Despite early sadness - her parents divorced when she was four and her father, who she was very close to, died of cancer five years later - Roberts enjoyed a largely happy childhood.
She attended Griffin Middle School and then Campbell High School in her home town and played clarinet in the band.
At age 17, she caught the acting bug and travelled to New York with her sister Lisa to study the artform. But while she registered for several classes, she didn't finish any of them.
Performing would have to wait a few years...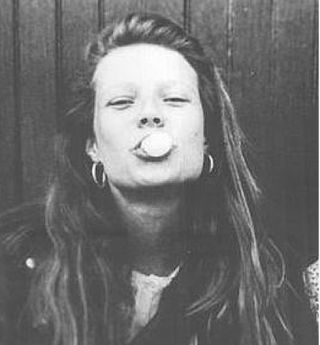 From rebel rouser...
Though the picture makes her look like a bruiser, our next subject had a relatively untroubled youth.
"I had a very happy childhood," she says. "I was lucky enough to have two parents who were very much in love and who had tremendous intellect, integrity and humour."
Still, she suffered from the same hangups most of us do...

"Seventh grade was my worst stage. I weighed about 13lbs, I had braces and my head was disproportionately large on my body.
"It was 1984 and I had decided to shave the back of my head."
But just who did she turn out to be?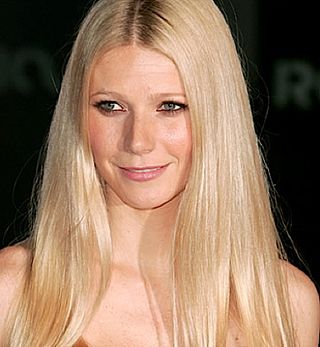 ...To sexy star
Gwyneth Paltrow!
Paltrow might come from a line of film folk - her parents, after all, are director Bruce Paltrow and actress Blythe Danner - but the young woman didn't immeditately see stage or screen as her calling.
She gained her first real acting experience around the age of 11 (in the summer stock productions her dad was directing), but studied art history in New York and Calfornia before realising her destiny.
And though she's turned into a healthy actress, she did have something of a wild side in her teens: "I was a naughty child who caused trouble. I'd pretend to be going to the theatre when I was out drinking cocktails."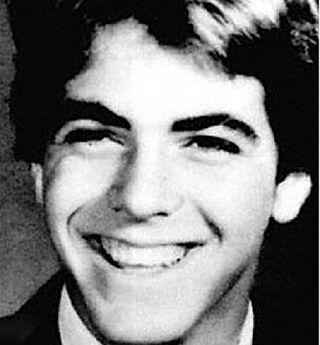 From big grin...
This smiling Kentucky native must've known something about his famous future.
But he didn't have it all easy -during one of his younger school days, he was struck with Bell's Palsy, which partially paralyzes the face. His cruel classmates nicknamed him Frankenstein.
"That was the worst time of my life," he recalls. "You know how cruel kids can be. I was mocked and taunted, but the experience made me stronger."
Strong enough - and studious enough - that he earned As and Bs at high school and played baseball and basketball (the latter a passion which has stuck to this day). He even tried out for a professional baseball team , but didn't make the cut.
Still, acting beckoned - who is he?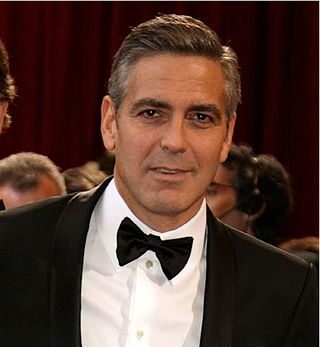 ...To leading man
George Clooney!
George Timothy Clooney is the son of former pageant queen Nina Bruce and journalist Nick Clooney.
The young actor was exposed to screen work early when his father would bring him into the studio during his talk shows. George quickly became an audience favourite - even at age 5.
But though he latched on to acting after dropping out of two colleges, he's glad he didn't become famous overnight: "It was a big help. If I was as famous as some people are at eighteen years old, I would have been shooting crack into my throat. But you can't remain famous like that over a long period of time."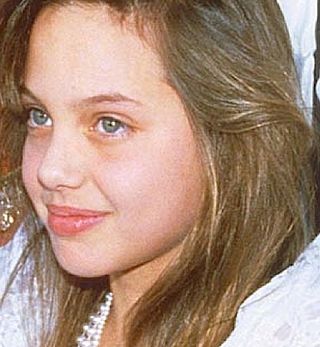 From wild child...
The mischevious glint in her eye might tell you something about who this young lady grew up to be.
A blend of Czech, French-Canadian, and English, she began studying acting at the tender age of 11, joining the Lee Strasberg Theatre Institute.
She credits her desire to act from trips to see films with her mother in Pallisades, New York. The close post-divorce bond with her mum made losing her relatively early in life tough, though she stayed strong.
"I lost my mom. It's a natural thing for a child to lose a parent. I lost my mom too young, but it happened. And I'm happy she's out of pain, because I love her and she's my friend."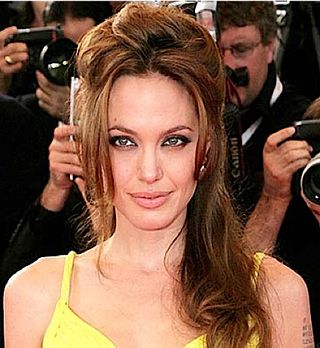 ...To supermom
Angelina Jolie!
Born into a complicated performing family - her father is Jon Voight and her mother, Marcheline Bertrand also acted - Jolie has become known for both her tricky family history and her career.
Despite spending some of her educational life at Beverly Hills High School, she was teased regularly as a lower-income outsider (her mother preferred to live on a modest wage) and targeted for her unique looks, tall, thin shape and the braces she wore when she was younger. No wonder she took up a passion for knives...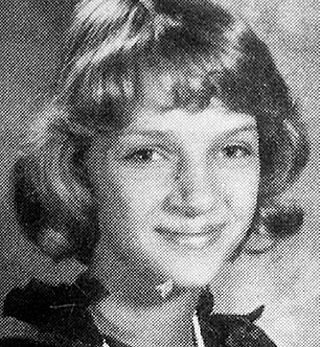 From gawkward...
It's not every girl that can claims a Buddhist scholar for a father and a European socialite/ former model for a mother.
But though this next future actress doesn't completely look comfortable in front of the camera, that might be because she didn't enjoy school life much.
"I was not particularly bright, I wasn't very athletic, I was a little too tall, odd, funny looking, I was just really weird as a kid." One particular aspect of weirdness was her feet - which sprouted to size 11.
Still, they proved to be an inspiration for one of the directors she has worked with.
But who is she?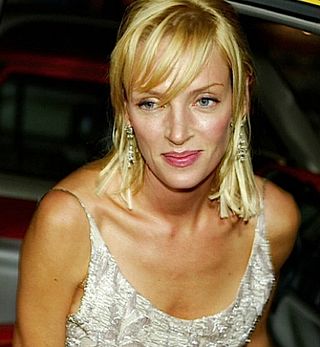 ...To glamour puss
Uma Thurman!
It's not really surprising that a girl who at age 10 was advised to get her nose fixed would want to pretend to be someone else, and she found early success in school plays.
Thurman grew into her looks, of course - she became a model and aspiring actress at 15, moving to New York to pursue her ambitions.
And before all that, she was a rebellious child - though not in the way you might expect. While some kods give their parents nightmares by smoking or clubbing, Uma's passions tended towards wholesome all-american activities like cheerleading (which, hard as it might be to believe, shocked her mum and dad).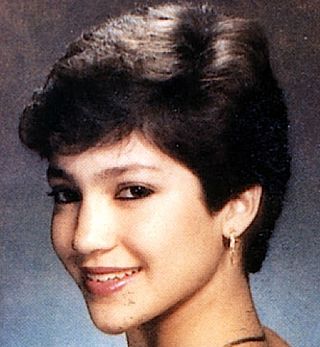 From life on the block...
Yes, she looks like she's auditioning for a role in an '80s soap opera, but this aspiring actress grew up in the Castle Hill section of New York.
While neither of her parents were in showbusiness - her dad was a computer technician and her mother taught young children - she was born into a musically-inclined family, something that has stuck with her in later life.
"I was always a singer and a dancer, and I always wanted to be an actress," she says. "For me, it's all just one thing." Yes, she was so focused on performing that she started taking singing and dancing lessons at age five.
And who is she?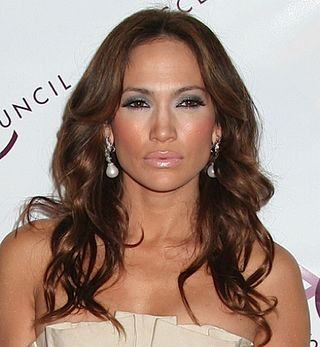 ...To life on screen
Jennifer Lopez!
Unsurprisingly, given her Puerto Rican background, she attended 12 years of Catholic school, including an all-girl high school.
A happy athelete, Lopez played softball and tennis in high school and was a gymnast.
After graduation, she worked in a law office, but continued to pursue her dancing training, and as she grew into her curvay shape, she got the nickname "La guitarra" (you can figure that one out).
And she ended up leaving home at 18 because her mother pressured her not to aim for fame. Bet she's glad she didn't listen...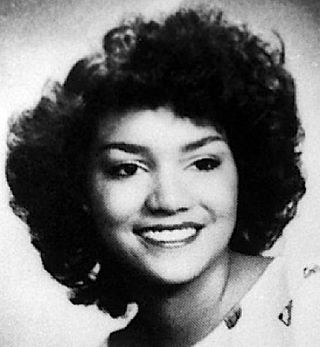 From big hair...
Nice 'fro... But this young woman was a beauty even when she was young, and has grown into one of the sexist stars around.
A child of divorce, she was raised exclusively by her mother, and became a good student despite the challenges in her life. Graduating from Bedford High School in Ohio, she worked at a department store, then attended communiy college before a modelling and pageant entries beckoned.
She won the Miss Teen All-American beauty pageant at 17 and took first runner-up the following year at Miss USA.
But who is she?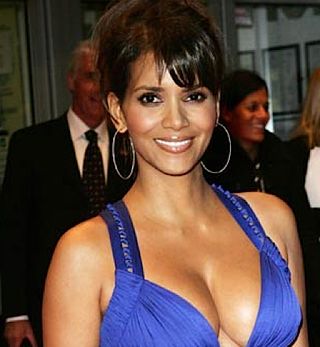 ...to big star
Halle Berry!
Her mixed parentage (her dad is African American former hospital attendant Jerome and her mum is white ex-nurse Judith) didn't always make it easy for the young Halle to fit in to her Cleveland hometown "I was black growing up in an all-white neighborhood, so I felt like I just didn't fit in. Like I wasn't as good as everybody else, or as smart, or whatever."
But she had a lot of help from one particular teacher: "Yvonne Sims, one of the only black teachers at the school, was like an angel. She came along when I felt myself going in a direction that could have been really bad. She took me in and loved me, and through her I knew that I was okay and smart and talented.
"She will always be someone I admire."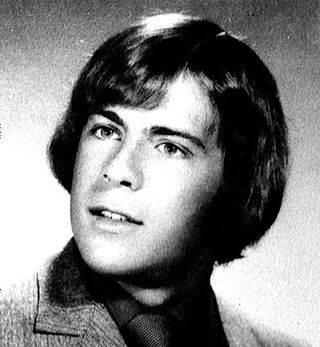 From Zack Efron lookalike...
He may have looked like Zac Efron when he was younger, but this actor is a well-established Hollywood star.
Born in Germany, this young smirker was raised in New York. The son of an American soldier and a German bank worker, he was an outgoing personality, despite his childhood stutter.
The problem led to him being labelled Buck-Buck by others at school, but he found his calling - and lost the stutter - performing in school plays.
He went on to become student council president and head of the drama club - neither of which were pointers to his film career...
Who is it?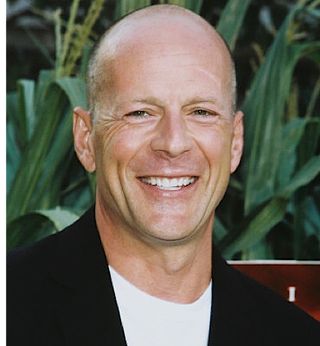 ...To big Brucie
Bruce Willis!
His first career out of school was as a private investigator - ironic, given later roles on TV's Moonlighting and in The Last Boy Scout.
He also worked as a factory driver (though he quit the job when a colleague was killed) and started acting in New York, appearing in, among other things, Cat On A Hot Tin Roof.
The man's natural confidence shines through, though he admits it sometimes caused problems: "Before I was famous that confidence got me into trouble.
"Now I'm famous it still does, but the voice I've always listened to and trusted is my own, for good or bad."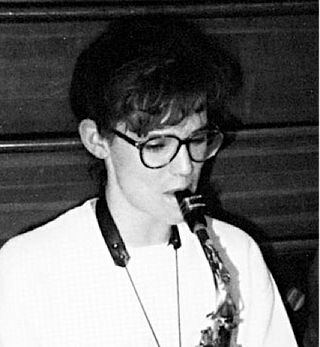 From nerdy muso...
Being the daughter of a chemical engineer and and English teacher meant this young woman had more scholarly ambitions on her brain before the acting life beckoned.
Born in Texas and raised in West Virginia, she attended George Washington high school in Charleston and studied the saxophone (as you can see in the pic).
Enrolling at Denison University to study chemistry, she switched to a drama course when she realised she enjoyed stage acting more than studying.
And one of the big clues to part of her future career? She was labelled a natural in fight choreogrpahy.
But who is she?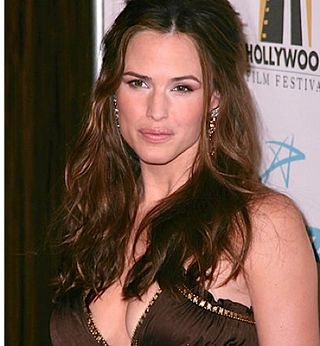 ...to screen goddess
Jennifer Garner!
Garner's first proper acting job paid her $300 a week as an understudy. She's since done a little better, earning an estimated $14 million in 2005.
While that might seem like small change to some Hollywood types, we certainly wouldn't turn it down.
In terms of accolades, she was named West Virginian Of The Year for "her dedication, work ethic and unique role as role model and ambassador for West Virginia." We might turn that one down.
Her acting life might be taking second place to marriage and motherhood with Ben Affleck at the moment, but Garner is sticking with performing.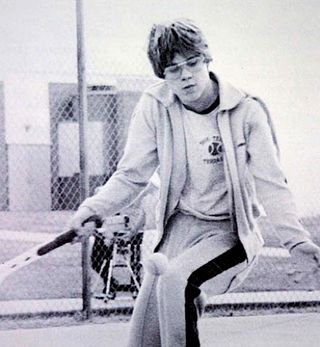 From tennis amateur...
Tracksuits you, sir! Ah, the nerdy glasses bely the fact that this man has appeared on many a magazine front cover and regular makes lists of most attractive actors.
A native of Oklahoma, but raised in Springfield, Missouri, this is the son of a high school counselor and a truck company owner.
Sporty from the start, he attended Kickapoo High School (we're not making that name up) and swam, played golf and tennis.
But it wasn't all physical - he was a keen debator and also took part in school musicals.
Who is he?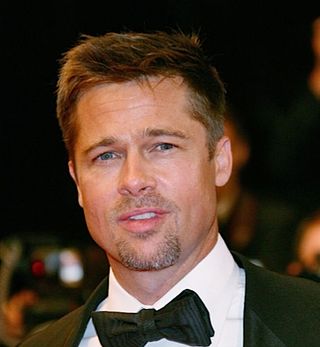 ...to professional megastar
Brad Pitt!
One of he most famous men in the world moved from school musicals to college frat shows and to the life of a struggling actor in LA.
One of his early jobs was dressing in a chicken suit to advertise the fast food chain El Pollo Loco and finally kick-started his career with uncredited work in the likes of No Way Out And Less Than Zero. We know where it went from there...
Despite his lauded looks, he recently had W magazine photograph him in such a way that shows every line and countour of his face because, as he says, "I didn't want to be "the guy coming out of the ocean water with his T-shirt wet, even though I've done that, too, but have always walked away feeling a little crap about it."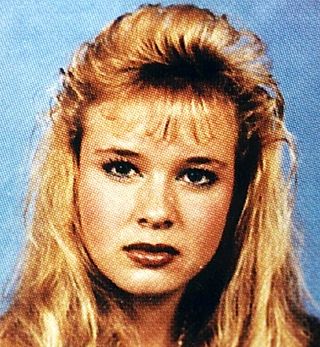 From bad hair decade...
The '80s were not, on the whole, the best time to get your picture taken.
Just ask this young lady, born in Katy, Texas to a Swiss mechanical engineer and a Norwegian Nurse (something she could use in a later acting role).
Despite the hair, she was voted "Best Looking" in her graduating class in 1987 and was always a fan of sports- be it football, basketball, baseball or gynmastics.
Add to that cheerleading and drama club, and you've got a solid start for a working - and award-winning actress.
Who is it?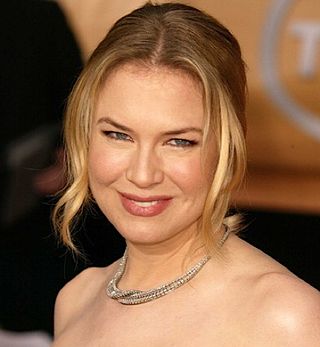 ...to stylish acrtress
Renee Zellweger!
Swotty Zellweger was a respected student who had no intention of getting into serious acting. In fact, it wasn't until she needed a fine arts credit to complete her degree that she dabbled again in drama.
And she didn't run off to Hollywood after she decided to become an actress - nope, she moved back to Texas and got her first gig in a beef advert.
But it proved to be a smart move - her locale netted her several movies, including A Taste For Killing and TV miniseries Murder In The Heartland.
Oh, and thanks to her Norwegian mother, she's addicted to Melkesjokolade (or milk chocolate as we call in in Blighty).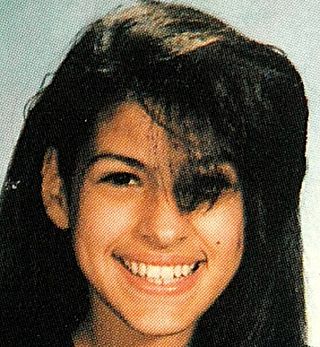 From smiley teenager...
This floppy-fringed young woman got her start in Miami, but moved to Los Angeles at a young age and lived with her mother after her parents' divorce.
Born and raised Catholic, one of her earliest aspirations was to become a nun, which would have denied the world one of the sexiest starlets around who is busy forging an interesting career.
Early childhood taunts about her "buck teeth" meant she focused more on academics than acting and after high school, she studied marketing at California State Northride University until she was spotted by an agent who convinced her to give acting a real try.
Who is she? The beauty spot might be a clue...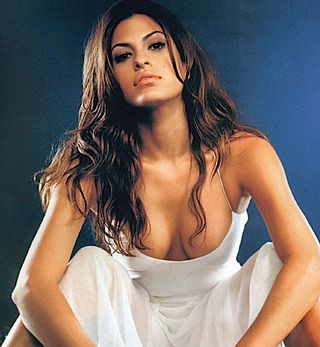 ...To sexy lady
Eva Mendes!
Turns out, she's been fond of dressing up all her life. "A lot of people think of me as maybe a tomboy or a tomboy growing up, but I'm the girliest girl around.
"I know I look tough at times, but I'm extremely girly. I use that on the red carpet and what I feel comfortable in.
"I love wearing dresses and I love, you know, taking advantage of being a girl." And we can all be thankful for that.
Mendes got her start predictably in ads, before moving on to music videos and movies. Coincidentally, one of her earliest video shoots was for Will Smith's Miami - where she danced alongside her future Hitch co-star.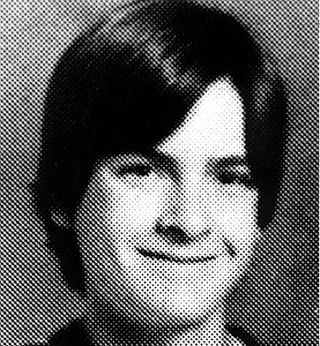 From cheeky chap...
The smirk might suggest a young Bill Gates, but if there's a point furthest from a nerd, this guy is it.
Born in New York City, he moved with his family to California for his father's job and became a student at Santa Monica high school, quickly becoming a star baseball player.
But his educational interest quickly waned - he was expelled a few weeks before graduation for bad grades and poor attendance.
That didn't stop him from pursuing an early love of acting, which first got its expression in Super-8 films he shot with a collection of mates who would go on to become famous with him.
And who is it?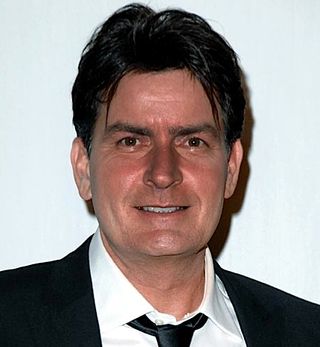 ...To wild man
Charlie Sheen!
Yes, it's not really surprising that a bad student became the man behaving badly.
Sheen got his start in acting early, appearing at the tender age of nine in TV movie The Execution Of Private Slovik alongside his father, Martin.
His current starring role on critically-loathed but high-rated sitcom Two And A Half Men was written for him.
Oh, and those school friends he made home movies with? Those would be Chad Lowe, Rob Lowe and their mate Chris Penn.