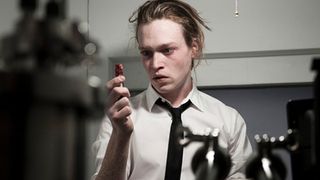 Antiviral
Why It's Great: Brandon Cronenberg's directorial debut is an immensely confident slice of sci-fi / horror nastiness, boasting a flair for the bizarre that would do old man David proud. The film creates a world in which weirdo superfans can purchase samples of the viruses that have afflicted certain celebrities, with Caleb Landry-Jones turning in a suitably barmy performance as the bio-technician who becomes a little too involved in his job. Meandering in places, it remains visually stimulating throughout and represents an intriguing first effort from a talent to watch.

Chances Of Winning The Palme d'Or: Slim to none. One member of the Cronenberg family might be scooping the award, but chances are it won't be Brandon...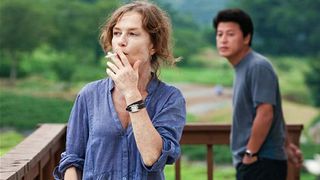 In Another Country
Why It's Great: Korean director Hong Sangsoo explores the relationship between the strange and the familiar in this low-key but well-observed comedy of manners. Isabelle Huppert is excellent as a glamourous director, frustrated housewife and hapless divorcee, while the film's three-segment structure is charming rather than a distraction. The humour is gentle but recognisable, and Huppert carries the whole thing off with Gallic charm.

Chances Of Winning The Palme d'Or: Not showy or "important" enough to trouble the big hitters, Huppert will probably have to rely on Amour to catch the jury's eye.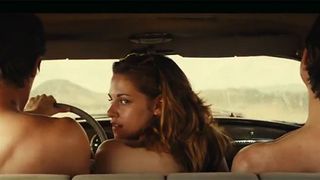 On The Road
Why It's Great: Given the sprawling nature of the source material, it's perhaps to be expected that Walter Salles' adaptation is a little on the bloated side, while the plot never really shakes the feel of a series of vignettes. However, a pair of sparkling performances from Sam Riley and particularly Kristen Stewart really lift proceedings, the latter shedding her sulky Twilight persona to play the sexually adventurous Marylou. Garrett Hedlund's Moriarty isn't quite so successful, but the total package remains a beautifully shot, intoxicating hit of Americana.

Chances Of Winning The Palme d'Or: There are more deserving films at this year's festival, although Stewart and Riley deserve recognition for their contributions.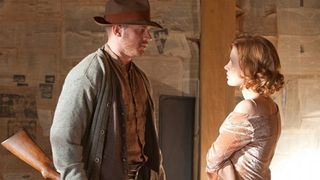 Lawless
Why It's Great: John Hillcoat doesn't quite manage to reinvent the western with this blood-spattered tale of prohibition-era America, but for fans of the genre, this is still a rollickingly entertaining tale of ruthless outlaws, crooked lawmen and smouldering dames. Guy Pearce's turn as bent copper Charlie Raikes tips a little too far into panto territory, but Tom Hardy is reliably excellent as gruff, tough bootlegger Forrest Bondurant.

Chances Of Winning The Palme d'Or: Extremely unlikely. Lawless is a highly enjoyable couple of hours, but it's distinctly mainstream entertainment.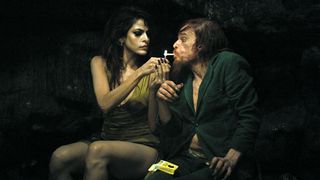 Holy Motors
Why It's Great: Leos Caraz's utterly bizarre film ticks the "something completely different" box at this year's festival, taking the audience on an eerie trip around what are nominally the streets of Paris, but soon transform into the bizarre landscapes of somewhere else entirely. Eva Mendes and Kylie Minogue are among the talent involved, but the real star is Caraz's seemingly boundless imagination.

Chances Of Winning The Palme d'Or: It has been talked up as a potential winner, but the jury may consider this one a mite too obscure to land the trophy. A win however would certainly reestablish the festival's reputation for recognising truly "out-there" filmmaking.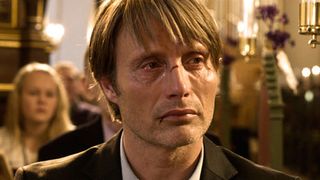 The Hunt
Why It's Great: Thomas Vinterberg presents his best movie since Festen with this disconcerting tale of a kindergarten assistant accused of inappropriate behaviour by a young child. Mads Mikkelsen plays the accused, and is a revelation as the increasingly desperate man at the centre of what swiftly becomes a witch hunt. Lean, mean and incredibly tense, it's one of the finest thrillers on show at this year's festival.

Chances Of Winning The Palme d'Or: The familiarity of the subject matter might prevent The Hunt from winning the Palme d'Or, but Mikkelsen should be among the favourites to lift the award for best actor. It's an electrifying piece of work.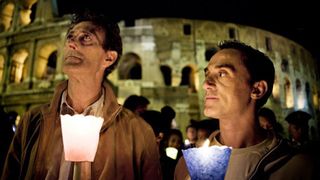 Reality
Why It's Great: Matteo Garrone has made the surprising leap from mafioso drama to reality telly satire with considerable aplomb, successfully skewering our obsession with Big Brother and its ilk with this sharp comedy. Newcomer Aniello Arena plays a deluded fishmonger who becomes obsessed with appearing on the Italian version of the show, his devotion to his task taking on quasi-religious levels of fervour. About as far removed as Gomorrah as you could imagine, but no less entertaining for it.

Chances Of Winning The Palme d'Or: Comedies don't tend to score big at Cannes, and that will probably be the case again this year.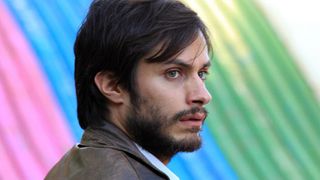 No
Why It's Great: Pablo Larrain brings his Pinochet trilogy to a close with this deadpan take on the 1988 referendum, where the hated dictator was finally ousted from power in the director's native Chile. Gael Garcia Bernal stars as the ad-man who masterminds the campaign against the General, while Larrain wrings plenty of humour out of one of the most significant events in his nation's history. Superlative stuff.

Chances Of Winning The Palme d'Or: It's got an outside chance, particularly if the jury awards some kind of Return Of The King -esque recognition for the entire trilogy.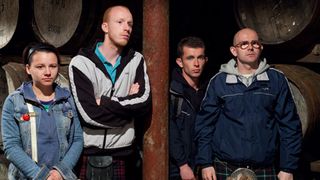 The Angel's Share
Why It's Great: Ken Loach returns to la Croisette with this bittersweet Glaswegian comedy following a group of ne'er-do-well mates who embark upon a whisky heist that could see them on easy street for the rest of their days. Starting off with a stark portrayal of protagonist Robbie on the road to rack and ruin, Loach guides the film into more comedic waters with a laudably steady hand to create a potently life-afirming concoction. Cheers!

Chances Of Winning The Palme d'Or: Probably a little too parochial to land the big one, which shouldn't take anything away from one of Loach's finest films in years.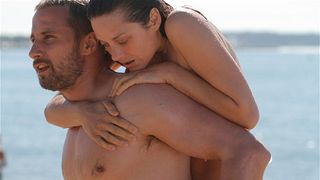 Rust And Bone
Why It's Great: Jacques Audiard's moving love story establishes an unlikely relationship between a bare-knuckle fighter and a killer whale trainer and runs with it to surprising and remarkably heartfelt places. Boasting a pair of powerhouse central performances from Marion Cotillard and Matthias Schoenaerts, don't be surprised to see this one scoop at least one of the acting awards, if not the Palme d'Or itself.

Chances Of Winning The Palme d'Or: Audiard is among the bookies' favourites to lift the prize, having missed out to Michael Haneke's White Ribbon back in 2009. However, with Amour the toast of this year's festival, don't bet against history repeating itself...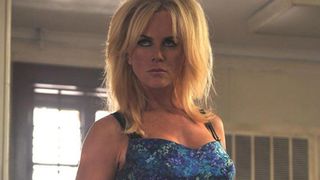 The Paperboy
Why It's Great: Lee Daniels' follow-up to Precious is this sweaty, sexy and frequently hilarious noir, based on Pete Dexter's pulpy thriller. Matthew McConaughey and Zac Efron are decent enough as a pair of brothers attempting to expose a miscarriage of justice, but its the supporting players who really sparkle, with John Cusack smarmily repellent as a convicted crook and Nicole Kidman outstanding as his blowsy fiancée. A steamy treat that crucially never takes itself too seriously.

Chances Of Winning The Palme d'Or: The top prize will probably go to something a little more affecting than the pure entertainment on show here.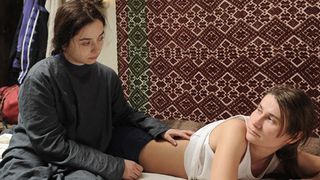 Beyond The Hills
Why It's Great: Romanian director Cristian Mungiu has followed up his 2007 Palme d'Or win for 4 Months, 3 Weeks And 2 Days in fine style with this compelling mystery set in a nunnery. Based upon the non-fiction account of a monk who died during an exorcism ritual, it's an unsettling examination of religious oppression, and one that could see Mungiu recognised by the jury once more.

Chances Of Winning the Palme d'Or: Strange, mysterious and compelling, it's the kind of thing the jury usually laps up. Five years after his last triumph, Mungiu should be in with a shout once more.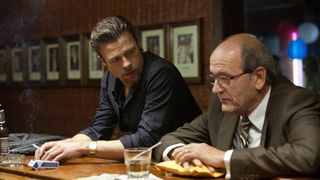 Killing Them Softly
Why It's Great: This bloody, brutal crime film has been dubbed "this year's Drive ", thanks to its minimalist plot, wince-inducing violence and impossibly cool leading man. Brad Pitt is the killer in question, and his greasy-haired gun-toting performance is right up there with his best work. Pulpy, hard-boiled and utterly gripping, Killing Them Softly has cult classic written all over it.

Chances Of Winning The Palme d'Or: Despite Pulp Fiction scooping the prize back in 1994, the jury tend to reward more artsy fare than American-made crime films. An unlikely winner then, but the buzz generated at the festival will be prize enough for Andrew Dominik and his crew.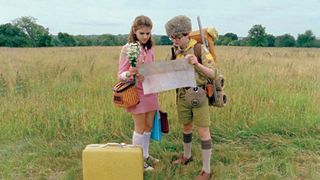 Moonrise Kingdom
Why It's Great: While unmistakably a Wes Anderson film (the opening scene examines a cross-section of a family home, a signature Anderson flourish that makes the audience feel as though they're peering into a giant dolls house), this tale of 12-year-old love boasts plenty of the heart his work is often accused of lacking. The supporting cast are great, with Bruce Willis particularly fine as a local copper, but it's the two young leads that make this one so easy to fall in love with. A worthy opener to this year's festival.

Chances Of Winning The Palme d'Or: Anderson and his cast are certainly in the festival's good books, particularly after a good-natured press conference on the opening day, but we've a feeling Wes might miss out to one of his European rivals. Shame, as this is his best film in years.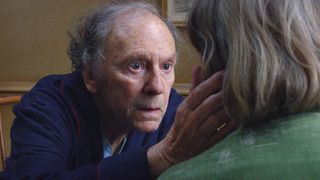 Amour
Why It's Great: Michael Haneke has served up another shocking, striking piece of cinema, but this time there are no killer children or teenage psychopaths to be seen. No, the villain in Amour is simply the passing of time, as an elderly couple come to terms with the onset of debilitating illness. Haneke confronts death with quiet understatement, facing the realities of old age with an unflinching eye and creating an unglamorous but affectingly romantic story in the process. A triumph.

Chances Of Winning The Palme d'Or: The frontrunner at present, having scored rave reviews across the board. Haneke won in 2009, which could count against him, but on its own merits, the film deserves to be among the strong favourites.