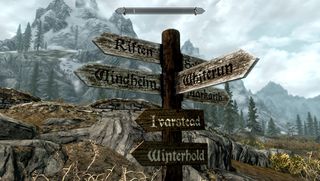 Worth sticking around for...
You've finished the main story of your game. You enjoyed it, although the middle was a bit bum, and you wish you could have saved the posh midget instead of the sassy-yet-vulnerable lady love interest. Ho hum. So, what now? Well, if you're playing one of the games on this list the answer is: KEEP PLAYING, MAN!
With many games, the end is just the beginning. Couple of ground rules. I've avoided games where the natural next-step is to dive into multiplayer (like Battlefield 4), I've mainly avoided games where you replay to get different endings, and I've also discounted 'New Game+' stuff unless it really, really adds something cool and different. M'kay, pumpkin?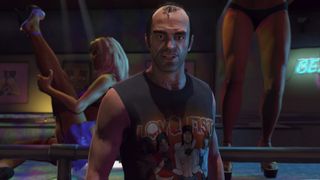 GTA 5 (2013)
Simply having an open world isn't enough to qualify you for this list. No. That world needs to open up in some way as a result of finishing the story. GTA 5 does that in style. No spoilers here, but I will say that you end up as a rather wealthy player after finishing the narrative, and this reveals the potential of Los Santos.
While the regular heists leave you loaded, there's always the need for restraint. Gamble all your money on BAWSAQ and you could end up embarrassingly broke, unable to even buy flimsy body armour. Once the story is over that doesn't matter. You can snap up night clubs, deal confidently in stocks and shares, and grab every weapon at Ammunation. You can die repeatedly while exploring the map and your bank balance barely gets dented. Essentially you become a millionaire playboy, with GTA's world as your toy box.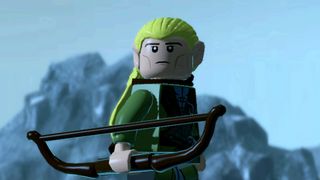 Lego Lord of the Rings (2012)
Or indeed, any Lego game. In LOTR in particular, finishing the trilogy is just the way to unlock the potential of Middle Earth. By nabbing the various characters and magical items contained in the story levels, you can access new areas in the main hub world in that relentless quest for studs and Mithril bricks.
It's a self-perpetuating process too. The more stuff you unlock, the greater your capacity for grabbing even more things. Once you've tooled around in Middle Earth for a while, you can then replay the main story with different characters, opening up the levels even wider. You can even create paradoxes in certain Lego games, like Harry Potter Years 1-4, where you face the Quirrell boss fight as Voldemort. Don't beat yourself up, mate.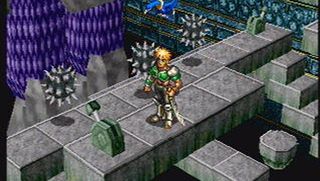 Dark Savior (1996/1997)
Remember Landstalker on the Mega Drive? Isometric RPG? Fella named Nigel? Well, this is the spiritual sequel to that game. And its a real cracker. Its one of those rare story-driven games that promises fully-branching plots and actually delivers them. Which means your first play-through will only show you about 30% of what the games really got to offer.
Each time you restart, you wake up in your bed on a prison transport ship which is carrying Bilan (Engrish for Villain, perhaps) to an island. But he escapes. Ah, but does he? Depending how quickly you can complete a timed dash to the captains cabin, youre either early, late or right on time to meet the baddie. With five parallels to discover, the first completion really is only the start. Well done, Climax.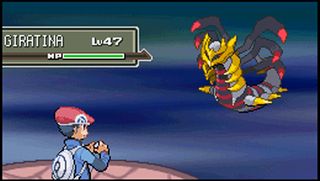 Pokemon (1996-2013)
Youve defeated all the gym leaders, caught some legendaries, walked the path of champions along Victory Road and smashed the Elite Four into next week. So youre done now, right? WRONG! Completing the main quest in Pokemon only does one thing: Gives you the tools needed to actually start playing Pokemon properly.
Now you have all the badges, all the Pokemon will obey you, even those gained in trades. You can now settle into breeding your pocket monsters, nurture EV stats and fill up your Pokedex. You could even catch em all. With new islands opening up to allow fast levelling, countless secrets and one of the best competitive game modes ever designed, Pokemon only really begins when it ends. And there you were thinking it was just a kids game about a stupid yellow mouse.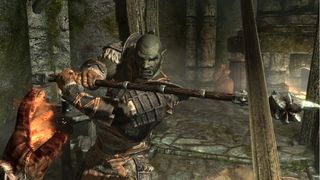 Elder Scrolls V: Skyrim (2011)
I'm breaking my own rules here, but this is my feature, so you need to deal with it. Finishing the story in Skyrim really doesn't add anything to the experience (although you need to play through a portion of it to unlock Dragon Shouts and access certain areas of the map) but I'd argue that the true Elder Scrolls experience--roaming the world, making up your own stories--is so divorced from the narrative that it really doesn't matter.
When the plot is done, chances are you'll still have so much 'Rim left to explore. And exploring the world is the true beauty of the game. Do you own all the Daedric artefacts? Go and get them--it's like playing a whole other game. Top dog of the Companions are you? No? Better go and play that 15-20 hour side-quest too. Unless you've scoured every inch of the land, you have not completed Skyrim.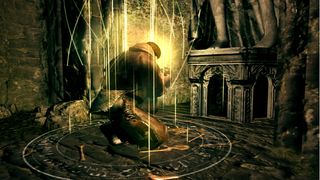 Dark Souls (2011)
Dark Souls is like a high class, outrageously expensive dominatrix. She punishes you thoroughly. Then, when you're all finished, you shell out for more. That's what NG+ is all about. More punishment, but also more teeth-grinding, fist-pumping, screaming at the telly satisfaction. Starting an NG+ after finishing the main story, delivers you back to the Undead Asylum, only this time complete with your weapons, inventory (minus keys) and stats from the end of your first game.
Enemies are of course tougher, but as a result, the game experience is very different to the first play through. You easily glide through the first few hours like a vengeful god, before taking time to explore the fathomless depths of From Software's world. And therein lies the real joy of a second play though: the knowledge of what is up the road allows you to soak up the detail, instead of cower the shadows, edging round every last corner.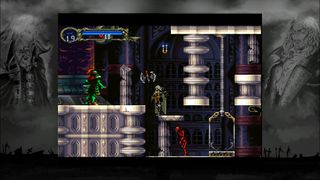 Castlevania: Symphony of the Night (1997)
Finished Castlevania have you? Well done. Quite tough wasn't it. Were you smart enough to kill Shaft, the evil spirit possessing Richter by wearing the Holy Glasses? Ok... NOW PLAY THE GAME UPSIDE DOWN, WORM! That's how you get the true ending. Killed Richter did you? Game over: sorry.
Ok, while playing inverted will undoubtedly piss many people off, it is a fresh perspective (haha!) on Castlevania, and a huge challenge for those hard enough to clock the main story. If finishing a game like this is something of a test of skills, then beating it inverted is the ultimate mark of badassery. That's why it's worth doing... if you're a total nutbar.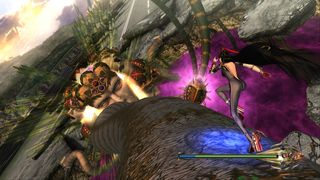 Bayonetta (2009/2010)
Finishing Bayonetta on normal (which is difficult enough in itself) unlocks hard mode. Until you play hard mode, there are big parts of the game that just aren't available to you. Like the ability to parry--coming from the Moon of Mahaa-Kalaa accessory--which completely changes the way you fight. There are more advanced enemies too, and tougher modes also unlock new weaponry, which changes the way you play yet again.
The increased options Bayonetta gains in attack also mean that you can start to tackle the Alfheim challenges and stand a chance of beating them all. In normal, you can probably take the first few, but latter arenas are insanely tough... unless you bring the right tools. Beating the story transforms Bayonetta from a great brawler to a genre-defining brawler. With big hair and sex jokes.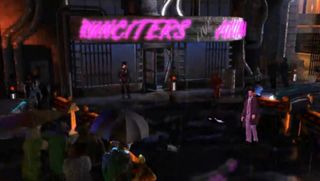 Blade Runner (1997)
Westwood's 1997 Blade Runner game is a marvellous creation. Too often overlooked by the games press of the time for being a horsepower hungry, slow paced point-and-click featuring an unknown lead character (because a visually simple, all-action FPS starring a shotgun-wielding Rick Deckard was exactly what Blade Runner really needed), it's one of the smartest and most unique adventure games of all.
First up, it's about detective work rather than puzzles. No combining a haddock with a lead pipe and spark plug in order to cross the broken rope bridge here. Instead you'll be interviewing (or interrogating) witnesses, poring over evidence and analysing clues to make sense of the story happening around you. What earns it a place on this list though, is the fact that the story does happen around you. With non-linear story progression, NPCs follow their own agendas regardless of whether you're pushing the story forward, leading to new branching paths every time. The real kicker though, is that one character (including, potentially, you or your pet dog) is randomly designated as a Replicant on every playthrough. Who you suspect, how you react, and how all that plays out makes every new try a brand new mystery.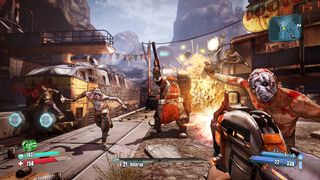 Borderlands 2 (2012)
Technically, True Vault Hunter Mode--unlocked after finishing the main story--is little more than a New Game+ mode. You start again with all your guns, XP and kit. Thing is, TVH mode is much more than a 'nice option'. If you play Borderlands co-op, you need something more challenging to blast through in order to keep going. Smashing the same story time and time again, forcing players to reset their stats each time would be the death-knell for a buddy-shooter like Borderlands 2.
So, in terms of the game's co-op, finishing the story is just your passport to more challenging play and even bigger guns. You can revisit old areas, kill tougher creatures, and push towards the insanely high level cap with your friends. And after that? There's always Ultimate Vault Hunter...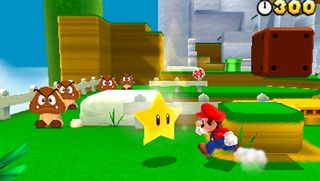 Super Mario 3D Land (2011)
Following on from the two Super Mario Galaxy games, Marios sensational 3DS platformer adds a second half to its already considerable length, as if to say oh, you thought that was good? Get a load of this! And so the Special Worlds begin.
Everything youve learned over the course of the main game will be tested in these new, more focused remixes of the previous set. The difficulty is ramped up, the precision required is way greater and the Shadow Mario escape levels will make you tear your moustache out. And your reward? A picture of Princess Peach in a Tanooki suit. Sexy.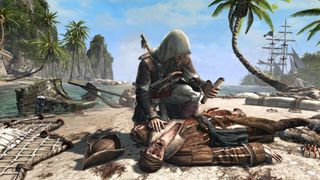 Assassin's Creed 4: Black Flag (2013)
In many ways, finishing the main story in AC4 sets you free to do all that delicious piracy that makes Black Flag truly enjoyable. While much of the post-game will involve hoovering up various Animus shards and sea shanties, there's actually a whole other story going on with side-quests like Templar Hunts.
You probably shouldn't attempt to take on the Legendary ships until the Jackdaw is fully upgraded either, so you can take your time, post-credits, buffing your warship (ahem, so to speak). Got all the post-it notes in Abstergo? Better collect them too, and have fun looking for Easter Eggs.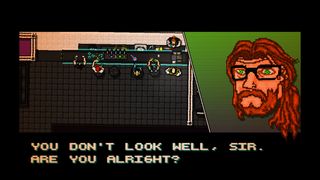 Hotline Miami (2012)
Masks are the key to this one. During your first playthrough of Hotline Miami you'll unlock a bunch of animal masks, which have drastically different effects depending on which you wear. Going back through the game (and it has a pretty circular plot anyway) allows you to try levels using different head wear; forcing/encouraging you to switch your tactics.
Given the relative simplicity of the game, it's amazing what a startling effect a rule change can have on the way you play. Some masks help--one prevents dogs from attacking, for example--while others hinder you by dimming the lights. Rasmus the Owl even allows you to spot secrets that you may never have been aware of during your first run-through.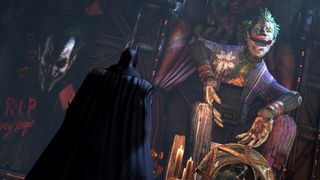 Batman Arkham City (2011)
In some ways, Batman: Arkham City becomes an even better Batman simulator once you've completed the main story. It certainly takes on a whole new tone and provides one Hell of a poignant, playable coda to the campaign. Following that ending, the city goes on, but is irrevocably changed. The fallout among the criminal fraternity is palpable in their dialogue, expressions of mourning, confusion and disaffection overheard as you glide by on patrol.
And although things are quieter in the stillness of that post-endgame snow, without the distraction of the next story mission to push you forward, the sense of simply 'being' Batman, doing what he does, night after night, is amplified immensely. You'll stalk the rooftops. You'll scan the streets for signs of trouble. You'll follow up loose ends and chase investigative leads at your own pace. With the main story's cast of characters greatly diminished, it's a lonely, reflective experience. But that's what being Batman is all about.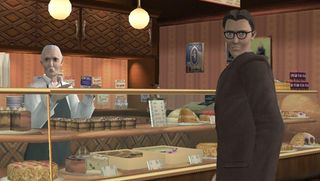 Shadow of Memories (2001)
Shadow of Memories is a curious one. You play as a man called Eike Kusch (yes, that's his real name, not his pornstar name), who is given several 'fresh starts' after he's murdered in a fictional German town. Each time he dies, Eike is resurrected and told to dig deeper into the cause of his murder--something that involves time travel and a creature called a Homunculus. Oh, Konami--what were you smoking in 2001?
It's a game that starts at the end and works backwards, so in that sense, you can only play Shadow of Memories after it has finished. However, there's more complexity to it. Dependent on your investigations, there are six possible outcomes. Unlock all those, and you get a crack at the game's real EX ending. If this all sounds laboured, well, it is. But the game is short, so multiple playthroughs are recommended.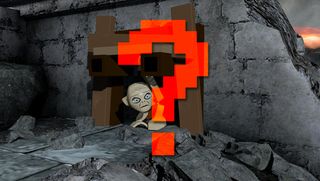 All finished?
Well done, you've finished the feature. Or HAVE YOU? Some would say that the feature continues in the comments section below, and that by adding your own suggestions, you're extending the experience for others. Ha--a deliciously meta way to end proceedings.
Ravenous for more GamesRadar features? Of course you are. Here's a List Of Possible Settings For Assassin's Creed 5. Not for you? Here's the 100 Best Games Of All Time.